Nursing Student Resume Templates: How To Write a Standout Resume
Your Go-To Guide for Crafting a Solid Nursing Student Resume
The nursing job market should
continue to grow
in the future, but a large number of students are also pursuing professional training for this field. Nursing students are likely to share many credentials, with the exception of areas of specialization. Your resume should indicate your qualifications for a position in ways that make a
strong case
for your merits.
Our
nursing student resume templates
and writing advice can give you the edge you need to stand out and succeed. Read on to discover how templates can work for you, learn about several suitable formats for nursing students, and find out what to include in each of the major sections of your resume.
Why Use Nursing Student Resume Templates?
New resume writers and career-changers can both benefit from nursing student resume templates. These customizable documents eliminate a lot of guesswork from the resume writing process. You may want to select a
basic resume format
or a more functional or stylized design depending on the position or occasion. Several advantages to using a template include the ability to:

See all of the major sections

Determine whether a given layout works for you

Easily format and organize a professional document

View your information in different resume styles

Avoid starting from scratch
Templates make it easy to experiment with
professional presentation
. There are several styles that could be ideal for nursing students.
Professional Nursing Student Resume Templates
On the other hand, if you are a nursing student with a relevant work history, you might be ready to show off your achievements and experience using one of our
professional
nursing student resume templates. These templates provide a balanced format for covering aspects of your experience beyond your formal training, including a full work experience section.
Popular Nursing Student Resume Templates
If you want your resume to be up to date and meet or exceed the expectations of today's employers, you should browse through our collection of
popular
nursing student resume templates. These templates are frequently used because they enable jobseekers to present
the information employers most often look for
in attractive and easy-to-read formats.
Internship Nursing Student Resume Templates
You may need to prepare a resume when applying for an internship. Our
internship
nursing student resume templates can help you launch your career. Learn how to present your education and training to impress employers and gain valuable work experience that can help you land a great position once you have completed your degree and become certified.
Entry Level Nursing Student Resume Templates
If you are wrapping up your education, you might be ready to write a
resume for a nursing position
. Even if you don't have much on-the-job experience, you are likely to have accomplishments, cutting-edge training, and extracurricular involvements that can help you get the job you want if you present them in an informative and structured
entry-level resume
.
Graduate Nursing Student Resume Templates
Even if you are lacking significant work experience, providing a resume that covers your past education and anticipates further training can help to convince hiring managers that you would be an asset. Look over our
graduate resume templates
to see how to address your experience and present your professional background while pursuing higher learning.
What To Say in Your Resume
Each major section of your resume should contain information that an employer or academic committee will find useful. Try to limit the content of this document to the most necessary details. You can bring up any additional background in a cover letter or other application materials, or during an interview.
Contact Information

Full Name: Give your full name in case employers use your resume to generate application records

Phone Number: Include a home or personal cell number where employers can reliably reach you if necessary

Email Address: Make sure that the email you give is professional and located at a suitable server, and that you check it regularly

Mailing Address: Provide at least your city and state of residence, and optionally include a street address
Summary

The type of statement you use to open your resume will give employers a sense of your intentions and perspective. Note the type of statement offered in any nursing student resume templates you consider using.

Summary Statement: This newer method of opening a resume consists of a few brief phrases that should resonate with the description of the position you are seeking. A summary statement focuses on your qualifications and what you would bring to a position.

Objective Statement: A traditional resume opening is a statement of intent. You declare your interest in an available position or your professional goals. An objective statement may be desirable for certain types of applications, including entry-level positions, internships, and academic opportunities.
Skills

Select: Go over the description of the position you are seeking and identify keywords and phrases

Customize: Determine which skills correspond to your background or suggest your approach to filling a position

Organize: List skills in an order reflecting the priorities of the position
Work Experience

Chronology: Start with your current or most recent commitments and move backward through time

Position Titles: Provide a job title or defined role for each entry in the work experience section of your resume

Details: Accompany each entry with a few details, including duties, achievements, or metrics that give employers a sense of what you brought to and gained from each experience
Education

Programs in Progress: Students should include the name of their current program and the credential they are pursuing along with an expected date of completion or graduation

Past Degrees: List any degrees along with the name and location of the institution and your graduation date

Professional Credentials: Include certifications and licenses in the education section as well as the date you obtained these credentials.
Why You Should Use a Resume Builder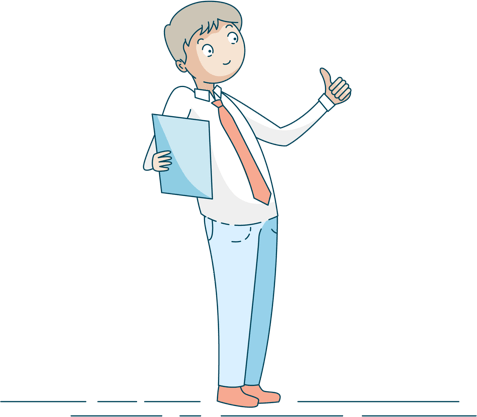 Writing a resume can require a great deal of focus. It may be difficult to keep all of the content you want to include in your document in mind while also worrying about formatting and style. If you would like more guided approach to assembling a resume, you might want to consider using our
resume builder
to generate a complete document. Take your pick from a number of fully customizable designs for nursing student resume templates and make use of additional resume writing assistance, including
• Job and template matching
• Examples and advice especially for nursing students
• Multiple download formats
• A cover letter creator