Professional Restaurant Server Resume Templates: How To Write a Standout Resume
Your Go-To Guide for Crafting a Solid Professional Restaurant Server Resume
To stand up to the competition and land the position you want, you need an effective and well-designed resume. This professional document may be your only chance to demonstrate your skills and work experience to potential employers. Not only does it need to promote your abilities, but the layout should look professional as well.
To help you design a good-looking document, our professional restaurant server resume templates can guide you through the process of pointing out your abilities in a visually appealing way. Your document should include all the essential information, such as abilities and education. Our
professional-looking templates
will help keep you focused.
Why Use Professional Restaurant Server Resume Templates?
Are you wondering if it matters whether you use professional restaurant server resume templates? Hiring insiders say that most recruiters spend
a mere six seconds glancing at resumes
before making a decision. Catching their eye right away is crucial if you want a chance at coming in for an interview.
A resume template can help in a number of ways, by providing

Formatting

Guidelines

Convenience

Color

Inspiration
Using our templates can help your document stand out as well as walk you through the important sections such as your work positions and skill sets as well as your education background.
Contemporary Professional Restaurant Server Resume Templates
When considering professional restaurant server resume templates, the contemporary layout may be a good choice. The restaurant industry is constantly changing, and many establishments have a more modern and contemporary feel. This style may fit with some of the newer restaurant concepts and help you stand out over traditional resumes. It also helps you organize your work experience and skills in easy-to-read columns.
One Page Professional Restaurant Server Resume Templates
When deciding between professional restaurant server resume templates, the
one page layout
is a strong choice. Even if you have a work history that spans over 20 years, a single page is the right length for this traditional job.
Being organized is crucial in order to include all important facets. If you do have a lot of experience, focus on the most recent positions and be concise in your wording.
Basic and Simple Professional Restaurant Server Resume Templates
When searching for professional restaurant server resume templates, sometimes a simple format works best. It is easy to create and to read, allowing recruiters to quickly see what skills and background you are bringing to the job.
Professional servers typically have years of work experience and are highly accomplished in the hospitality industry. As a result, this
combination resume style
is a good choice to use.
Classic Professional Restaurant Server Resume Templates
Serving is a classic profession, and a classic resume template works well for applicants. Professional positions often call for a more formal approach, so this layout is a good choice for those applying to high-end establishments. Because you may be applying to a variety of spots, this layout makes it easy to customize the resumes quickly for each job posting.
Traditional Professional Restaurant Server Resume Templates
Another template that demonstrates cleanliness and simplicity is the traditional layout. It shows you understand the status quo and will fit well into a proven system.

This template allows you to include all your professional accomplishments while keeping it easy to glance over. Your traditional resume should convey that you can adapt and learn quickly, which makes you qualified for a number of different serving jobs.
What To Say in Your Resume
What you say in your professional document is just as important as how it looks. Using one of the many professional restaurant server resume templates, make sure you include information that is relevant to the position you are applying to. As you go along, reference our
writing guidelines
for help and inspiration. Your document should feature the following sections:
Contact Information

Give your first and last name, city and state, email address, and phone number

If you have a professional profile on LinkedIn, you may list the URL here

Make sure your information is professional. This includes not only your email address but also your voicemail message in the event the employer calls you.
Summary

This is a concise elevator pitch to demonstrate why a potential employer should hire you

Include two to three major skills, an overview of your experience, and a couple personality traits

Feel free to use sentence fragments in this section

Use key phrases from the job description
Skills

List a minimum of three and a maximum of eight skill sets

Use short phrases and do not include periods

Employ words from the restaurant industry, and include required skills listed in the job posting

Only mention information that is relevant to the position
Work Experience

You should always put your most recent position first and list the rest in reverse chronological order

Give dates of employment and the name and location of each position

If you have had multiple jobs, show a progression of increased responsibility and abilities

Include a combination of responsibilities, accomplishments, and achievements

Use numbers and quantitative measures to show how you contributed to the job. Employers want to see how you will add value to the position.
Education

Begin with your most recent education experience

If you graduated a number of years ago, do not include the date

If you are currently in school, list the expected degree and date of graduation

Only include your high school diploma if it is your only education

If you have relevant coursework or certifications, such as alcohol server certification, put it in this section
Why You Should Use a Resume Builder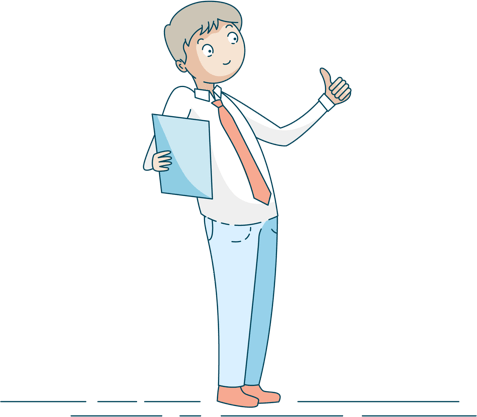 Using professional restaurant server resume templates is extremely helpful when crafting your resume. You can get even more help with our
effective resume builder
. It not only helps you customize a compelling resume, it also provides other benefits:
• Multiple formats of resumes
• Keyword phrases relevant to each industry
• Career-specific advice and examples
• Assistance in composing a cover letter
Even when you use a resume builder, make sure you customize your document for each position you apply for. This prevents it from reading like it is the creation of
a robot
. Skilled hiring managers can pick out generic documents, so make sure you take the time to make the necessary changes to personalize yours.