Programmer Resume Templates: How To Write a Standout Resume
Your Go-To Guide for Crafting a Solid Programmer Resume
In a competitive job market, finding a new position as a programmer is easier said than done. Hiring managers often receive a flood of applications and resumes as soon as they post a job opening, and many applicants have very similar educational backgrounds, skills, and experience. This means it is absolutely essential to submit a resume that stands out enough to earn you an interview.
Stay ahead of the competition by crafting an attractive and well-written resume using our programmer resume templates. We offer a number of exceptional templates and provide you with helpful
resume-writing tips
as well as exemplary
resume examples
to help ensure your document grabs and holds the attention of hiring managers.
Why Use Programmer Resume Templates?
According to the
Bureau of Labor Statistics
, employment for programmers will decline by 8% by 2026. As job openings in your industry decrease, competition for employment will increase. That means it is now more important than ever to equip yourself with a knockout resume that sets yourself apart from other candidates and gains the attention of hiring managers.
Our programmer resume templates take care of the technical details such as formats, margins, fonts, colors, and white space to ensure your document offers a compelling presentation of your qualifications. Additionally, using our templates grants you the following benefits:

Encouragement

Convenience

Content guidance

Terminology advice

A learning experience
Basic and Simple Programmer Resume Templates
Our
basic and simple templates
feature streamlined, more traditional formats with small touches of creativity to play it safe without putting hiring managers to sleep. These templates ensure your resume is easy to read both on paper and on the computer. Additionally, most industries accept them, which is particularly useful if you are applying to a variety of positions.
Contemporary Programmer Resume Templates
If you need an edge over the competition,
contemporary templates
are excellent options. These programmer resume templates look like newsletters or advertisements to grab and hold the attention of hiring managers. Their formats consist of columns, advanced color and shading techniques, bullet points, and concise sentences to display your qualifications in a creative but professional manner.
Modern Programmer Resume Templates
Modern programmer resume templates
are often great options for today's job market, especially if you wish to communicate your proficiency in current technology. They use attractive designs to appeal to employers and formats that promote easy machine readability. These templates use fonts that are professional but not overused, and they add sophisticated touches of color to engage readers without overwhelming them.
Creative Programmer Resume Templates
Take your professional flair to the next level by using our
creative resume templates
. These templates utilize innovative layouts, colors, and graphics to make your document stand out. While they are more often used for creative fields such as marketing and fashion, they may be appropriate if the job to which you are applying is seeking a dynamic professional.
Clean Programmer Resume Templates
If you want to avoid an overload of color and design that may distract employers, look at our
clean programmer resume templates
. They use simple formats with optimal use of white space, fonts, and color to make them easy to read. Browse our vast selection ranging from traditional to more current designs to find the best option for you.
What To Say in Your Resume
After you choose one of our programmer resume templates, the next step is determining what information to convey in your resume. As you construct your document, take a look at these
resume-writing guidelines
, and make sure it includes the following information:
Contact Information

Name: List your full name and exclude any unprofessional nicknames

Email Address: Ensure your email address is professional and uses a current server

Mailing Address: It is acceptable to include just your city and state rather than your full street address

Telephone Number: List your home or mobile phone number, and make sure your voicemail greeting is appropriate

Additional URLs: Feel free to list an updated LinkedIn profile or relevant websites or blogs if you have them
Summary

Summary Statement: Most jobseekers use a summary statement. This section succinctly details how your experience and skills will benefit your potential employer and usually includes a couple of industry keywords to pique the interest of hiring managers.

Objective Statement: The objective statement is also succinct, but it differs from the summary statement in its purpose. This section illustrates your professional needs and goals, emphasizing what you hope to gain from your next employment. While many find this section outdated, it is still appropriate for some jobseekers such as recent graduates or career-changing professionals.
Skills

Keep It Concise: Don't make this section a laundry list of every last skill you possess. Include six to eight bullet points of your most impressive skill sets.

Keep It Relevant: Research the job and industry to ensure every skill listed is pertinent to the job at hand.

Use the Job Description: Include important keywords and phrases from the job description.
Work Experience

Introductory Information: Begin each job description with the official title of your position, company name, and dates of employment.

Duties and Responsibilities: Include three to six bullet points detailing top responsibilities. Make this section more interesting by beginning each description with an action word and using metrics to quantify your accomplishments whenever possible.
Education

Post-Secondary Education: Do not mention your high school unless you did not receive further education. List the title of your degree, date of graduation, and name and location of the academic institution.

Additional Education/Training: List any relevant certificates, licenses, or career development courses.
Why You Should Use a Resume Builder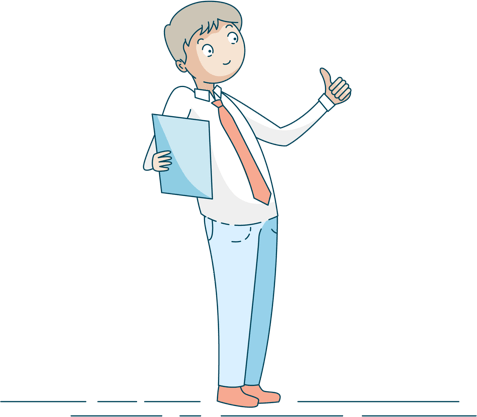 Searching for a new job is stressful enough. Ease your burdens by using our convenient
resume builder
to customize our programmer resume templates. Just follow these three steps:
1. Decide which of our professional designs you prefer
2. Provide us with some information about yourself
3. Download your finished document
When you use our resume builder, you also gain access to a number of benefits, such as a cover letter builder, industry-specific resume and keyword examples, and writing tips. With a little bit of time, effort, and our assistance, you can create a resume that brings you one step closer to landing your next programming position.