Public Relations Resume Templates: How to Write a Standout Resume
Your Go-To Guide for Crafting a Solid Public Relations Resume
If you're on the hunt for a new job, one of the most important tools at your disposal is a well-written and neatly formatted resume. This document will often be the difference between landing several interviews and only receiving a few. Hiring managers will view your resume as a representation of your creativity and work ethic.
Our public relations resume templates can help you arrange your work experience, skills, and qualification in an aesthetically pleasing way that is sure to draw the attention of hiring managers. We offer a wide variety of professionally designed and visually engaging
resume templates
so you can focus on the important information in the document.
Why Use Public Relations Resume Templates?
Why should you use public relations resume templates? Arranging your work history, professional abilities, and qualifications on a Word document and sending it off may have been acceptable before, but according to
a recent study
, hiring managers will give your resume a six-second glance before deciding whether to scrap it and move on to the next one. With an aesthetically pleasing format, your resume is sure to automatically stand out from the rest.
While your design should be unique, don't overdo it. One of the most crucial elements of document design is consistency. Employing formatting elements should be uniform, meaning the font you use, as well as its color and size, should mostly remain the same throughout the document.
Contemporary Public Relations Resume Templates
The U.S. Bureau of Labor Statistics expects jobs in public relations to
grow by 9%
by 2026, which is about as fast as average for most occupations. The competition will be as stiff as ever, so it's important to account for those conditions with the help of our contemporary public relations resume templates.
Internship Public Relations Resume Templates
Still studying? Need a public relations internship to graduate? Our internship resume templates provide the perfect format to take advantage of white space and communicate your transferable skills rather than experience in the field.
Professional Public Relations Resume Templates
As a public relations representative, one of the most important aspects of yourself you can communicate is that you are a professional. You've likely received a bachelor's degree and have a wealth of knowledge and experience in the field, and the format of your document should communicate that as clearly as the resume itself.
Creative Public Relations Resume Templates
The very nature of your field denotes a necessity for strategy, planning, and creativity. With our
creative public relations resume templates
, you can effectively demonstrate to hiring managers your ability to execute plans creatively in addition to stating it explicitly in your resume. This is a great way to prove the claims made in your resume before you even get the job.
Entry-Level Public Relations Resume Templates
Welcome to the industry! You've recently received your degree and are ready to prove yourself in the job market. It's also likely you have limited experience, which can be a detriment to the job hunt. But by following the advice and resume formats in our entry-level public relations resume templates, you'll have what you need to land the job you're looking for.
What to Say in Your Resume
Though the format of your resume is a crucial element in its ability to land you job interviews, that doesn't mean you can overlook the content. Not every resume has to contain exactly the same information verbatim, but it's important not to miss the basic details every resume requires. Make sure your document includes the following categories, and be sure to take advantage of our resume writing best practices noted in the public relations resume templates.
Contact Information

Your full name, email address, and phone number should be prominently displayed and easy for hiring managers to find.

Your email address should be professional and include your legal name.

It's not necessary to include your mailing address, but you may if you wish.

If you have a strong LinkedIn profile, including a link to your page is a great idea and can go a long way toward impressing hiring managers
Summary Statement

This section should clearly and concisely communicate the position you seek.

Communicate what you bring to the table; don't let this section sound like a plea for the position.

Use keywords from the company's job description.
Qualifications and Skills

Research each company's culture and work environment, and edit this section of your resume accordingly.

This list should be short but expressive, and consist of four to six bullets.

Locate keywords in the job description and include them in this section, but only if they actually reflect professional skills you possess.
Work Experience

Include the date range of your employment, the name of the company, and your title.

Only include experiences that directly translate to your ability to fill the position for which you're applying.

Use three to five bullets per position to describe your responsibilities.
Education

List your date of graduation, the institution from which you received your degree, and the title of your degree.

It's also a good idea to include certifications, seminars, and applicable continuing education courses.
Why You Should Use a Resume Builder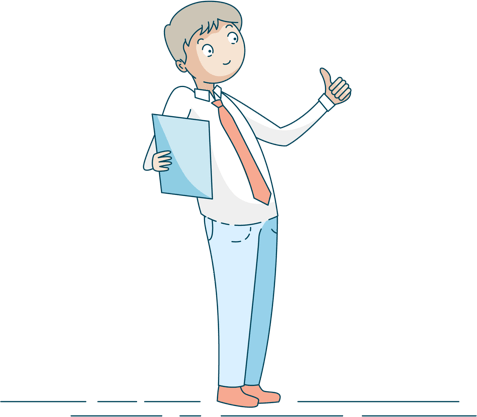 In addition to using our public relations resume templates, another great resource for building a powerful document is a
resume builder
. Here are a few reasons you should consider using a resume builder to better ensure you get the position you're looking for:
No prior technical knowledge necessary. Resume builders handle all the technical stuff for you and are easy to use.
Tailoring your document to specific positions is easy. Don't worry about completely overhauling your document for each job application.
Customizing your document down to the letter is easier than ever. If you have a specific vision for how your resume should look or are looking for ideas, there is surely a resume builder for you.