Restaurant Hostess Resume Templates: How To Write a Standout Resume
Your Go-To Guide for Crafting a Solid Restaurant Hostess Resume
It is becoming increasingly difficult to land a new job. The job market in most industries is simply more difficult to enter than ever before. With so many candidates competing for every position, you need a consistent way to stand out from the crowd. The solution is to focus on your resume. This document gives you a way to demonstrate your abilities quickly and effectively.

Of course, it is also not easy to write a strong resume. How can you know what information and sections to include and how to format the entire thing? Restaurant hostess resume templates may be the help you need.
Why Use Restaurant Hostess Resume Templates?
Studies have shown that you only have an average of
six seconds
to catch hiring managers' attention before they move on to other resumes. In this time, you need to immediately convince them that you are the right candidate for the position. Restaurant hostess resume templates not only show you how to make your resume appealing, but how to make it absorbing at a glance. Other benefits of using a template are as follows:

Gain inspiration for what to include

Learn how to compose future resumes on your own

Make the writing process faster and more convenient

Develop more confidence in your own resume
Professional Restaurant Hostess Resume Templates
Your resume needs to demonstrate that you are a professional, talented, and capable candidate. These are perhaps the most important attributes you can display for employers. This is especially true in a service position such as restaurant hostess. Review professional resume templates before you begin writing your own resume to make sure you fulfill this requirement.
Creative Restaurant Hostess Resume Templates
With a position such as restaurant hostess, it is possible to get a little creative with your resume and have it be very effective. Anything you can do to stand out from all the monotonous resumes that employers will no doubt be reading back to back is a good thing. Learn what imaginative techniques you can employ without going too far with creative restaurant hostess resume templates.
Entry Level Restaurant Hostess Resume Templates
Restaurant hostess jobs are almost always entry level positions. It is important for you to realize that
entry-level resumes
look very different from other kinds. In particular, the work experience section has different expectations. To completely understand how to create this type of resume, take a look at entry level restaurant hostess resume templates.
One Page Restaurant Hostess Resume Templates
The length of your resume is also very important. For jobseekers who have less than 10 years of working experience, your resume should only be one page long. It can be difficult to squeeze all the information you need into one page without accidentally bleeding over onto a second page. One page resume templates can help you understand the length requirements and limitations.
Basic and Simple Restaurant Hostess Resume Templates
One subtle aspect that is always important to think about is how your resume looks at a glance. If it is clean and straightforward, it will be much more appealing than a cluttered or dense resume. These
simple and clean
restaurant hostess resume templates demonstrate some writing techniques to make your resume as uncomplicated and readable as necessary.
What To Say in Your Resume
There are
many rules
you must follow when writing a resume. It can be tricky to keep all the limitations and sections straight. Take a look at restaurant hostess resume templates and the following guide to figure out exactly how to get started.
Contact Information

The first thing readers should see is your contact information. Put it at the top of your resume.

This information should include your address, email, phone number, and full name. You can include just your city and state instead of a full mailing address if you prefer.
Summary

The summary is the first major section. Its purpose is to hook the reader and encourage them to continue reading.

Format the summary as a short paragraph or list. Use either three sentences or three bullet points.

The summary should incorporate information from throughout the rest of the resume, including working experience and skill information.

Do not include your objective. While this was once expected, standards have changed.
Skills

Format the skills section as a short bulleted list. Each bullet should be a single word or short phrase.

Only include skills that relate to the restaurant hostess position directly.

This section should be easy to skim quickly and still understand all the information.
Work Experience

The work experience section is the most important. It should be the longest section with the most relevant information.

Include a strong action verb at the beginning of every bullet point in this section.

If you do not have many previous working experiences, focus more on those you do have, as well as internships or extracurricular activities from your school.

List your work experience in reverse order, with the most recent job listed first. Current positions should be in present tense and all others in past tense.
Education

Your education section should list your school, any degrees, and the date of graduation. You can list your expected date of graduation if you are still in school.

Generally, you should not mention your GPA or any specific grades. However, some employers may request this information.
Why You Should Use a Resume Builder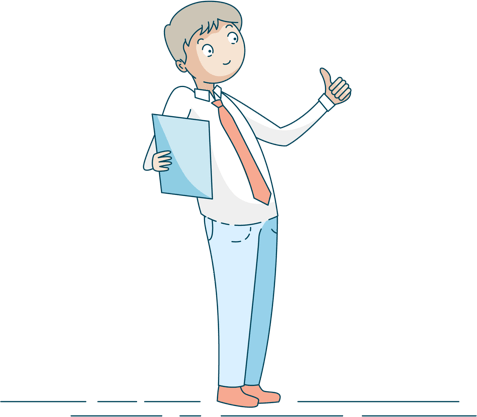 As well as reviewing restaurant hostess resume templates, there is one more tool you have that could help you improve your resume as much as possible.
A resume builder
can help you strengthen your resume even more by providing direct guidance. By using this tool, you can
• Have the resume template selected for you automatically
• Eliminate the chance of formatting errors
• Spend less time writing
• Become more confident that your resume is strong
Resume builders are especially beneficial if you are still uncertain about writing your restaurant hostess resume even after taking a look at templates. You need to be confident in your resume if you are going to have a chance of landing the job.