Retail Resume Templates: How to Write a Standout Resume
Your Go-To Guide for Crafting a Solid Retail Resume
Today's job market is more competitive than ever because of how easy it is to apply and send a resume electronically. Because of this, employers often receive many more applications than they need. If you're looking for
a job in the retail industry
, there are a few strategies to help you get closer to the right position for your skills and talents. The biggest piece of advice is to focus on building a strong and compelling resume that presents you as the top candidate.
With a strong resume, you can ensure hiring managers will take the time to look at your credentials and qualifications. You can improve your resume and increase your chances of receiving an interview if you look at the top example documents. Here, you can check out retail resume templates and tips to give you valuable advice.
Why Use Retail Resume Templates?
One of the best ways you can get noticed is to create
a customized resume
that fits the open retail posting. You may need to apply to several different open positions before getting hired. Creating multiple versions of your resume can be time-consuming, so it's best to use retail resume templates to help.
Instead of starting over each time you write a new resume, focus on working with a template. Here are some other reasons why it makes sense to use a template during the resume writing process:

Keep your formatting and layout within the guidelines

Have examples of the right wording and phrasing for this industry

Make more versions of your resume without wasting time

Learn more about what hiring managers prefer
Modern Retail Resume Templates
If you're aiming to land a job in a high-tech or innovative retail company, consider using a modern style document. Retail resume templates in the modern style can help you create an attention-grabbing document that looks sleek and sophisticated. A contemporary resume can also give employers an idea of how current you are with technology and other top digital skills.
Clean Retail Resume Templates
A resume that is easy to read is ideal for a competitive job market. If you include too many details and don't get to the point, you risk confusing hiring managers. A clean style resume is a perfect solution if you want to improve your document's readability. Retail resume templates in this style show candidates how to make their claims perfectly and target the reader.
Entry-Level Retail Resume Templates
If you have very little experience in retail, you may need to create
an entry-level resume
. Entry-level retail resume templates focus on education and experiences, such as volunteer work, that demonstrate some of the must-haves from the job posting. Candidates without relevant work history have to show off skills and knowledge learned from other experiences.
Traditional Retail Resume Templates
Some retail giants prefer the standard traditional resume when evaluating potential new hires. A traditional resume presents information in a basic and straightforward way, with bullet points, organized details, and plenty of white space. It's a safe bet to go with a traditional style resume if you have plenty of experience and knowledge in this field.
One-Page Retail Resume Templates
Candidates with scant experience in retail may need to consolidate their information into a one-page resume format. While it may seem like a good idea to put everything and anything you've ever done into your resume, it's better to include only relevant work experience and skills. Cutting out the irrelevant information may free up some space and give you a concise one-page document.
What to Say in Your Resume
One of the most difficult parts of writing a resume is
knowing exactly what to say
. The top retail resume templates don't just help you set up the layout of your resume, they also help you with wording and phrasing. If you break down the writing process for each section, it is much more manageable to create a winning document. After looking carefully at the job posting and considering what the employer wants, tackle each section by taking the following steps:
Contact Information

Create a header at the top of your resume with your basic contact information.

Provide accurate details, including your full name, a professional email address, your phone number, and your geographic location.

Link to any social media sites or professional networking accounts directly within your electronic resume.

Avoid including any irrelevant links or personal email addresses.
Summary

Write a succinct summary or objective statement no more than three lines of text.

Use first person point of view and avoid including the pronouns when describing what makes you unique or a good hire.

A summary statement is ideal for someone who needs to provide a compelling opening to attract hiring managers.

Those new to the industry or recent graduates can use the objective statement to summarize what they are seeking in a position.
Skills

Brainstorm a list of between four and six essential job skills for the retail industry.

Use keywords and phrases from the posted job opening to improve your chances of getting noticed.

Start with the most relevant skills at the top of your list and end with more general positive attributes.
Work Experience

Provide details from the past 10 or so years of your work history.

Create a list of top achievements, responsibilities, and duties for each included job.

Use a varied list of action verbs when describing your past work experiences.

Include measurable details, such as numbers and percentages to help readers understand.
Education

Detail your academic career, starting with the highest degree you've earned.

If you don't have a college background, include information such as training schools and certifications.

New graduates can include information such as honors, GPA, and leadership positions.
Why You Should Use a Resume Builder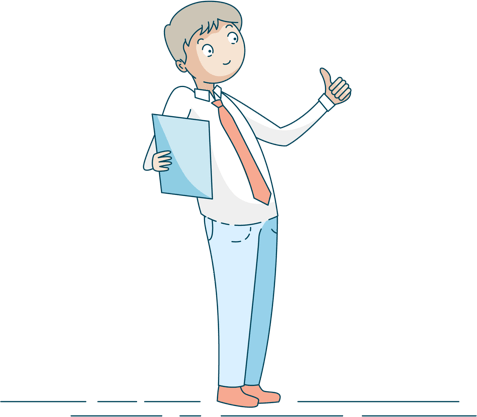 If you want to customize your resume-building experience from the start, consider using the
resume builder
. The resume builder can help you maximize all you've learned from the retail resume templates and achieve the best document possible.
Resume writing isn't fun, and tools like the resume builder make it much more manageable. Additionally, you could see many more results in your job search with this individualized experience. Here are some other ways jobseekers benefit from the resume builder:
Get quick access to a database of resume details related to your individual industry.
Try out a variety of unique resume designs that could add something special to your document.
Create many different versions of your resume for each specific position.
Find cover letter advice and information about how to get noticed.