RN Resume Templates: How To Write a Standout Resume
Your Go-To Guide for Crafting a Solid RN Resume
Nearly three million people work as registered nurses in the United States, and experts expect that number to
grow by 15%
through 2026. Despite the faster-than-average growth rate, finding employment as a nurse will still be challenging. With the increase in jobs comes an increase in people who graduate from nursing programs.
You'll need to stand out from a sea of other applicants, which means you need to make an excellent impression right away. The best way to do so is by creating a professional,
well-written resume
. Our high-quality RN resume templates can help. Use them to guide you through everything from including the correct information to formatting your fonts and spacing.
Why Use RN Resume Templates?
How long do you think a recruiter looks at your resume? If you guessed a minute or two, you guessed much too high. On average, recruiters only look at your resume for
six seconds
, which means you need to make a good impression instantly. Because RN resume templates already have the proper formatting and guide you through where to place your most relevant information, they are quite helpful for making that first impression. There are other benefits as well:

Plenty of styles to choose from

More convenient than creating one from scratch

Key information and phrase suggestions for you to include in your own document
Contemporary RN Resume Templates
Are you applying to a modern healthcare practice or hospital? Perhaps you intend to work in a pediatrics office. Some cases call for more
contemporary templates
. Use them to add pops of color, interesting head fonts, or other types of unique design elements to your resume. The non-traditional format will likely draw the recruiter's eye and, hopefully, keep him or her reading.
Basic RN Resume Templates
There's nothing wrong with using
basic RN resume templates
, either. Basic templates allow your experience and education to speak for themselves. Additionally, a traditional template may be easier to create and easier for a recruiter to read. They are also printer-friendly, which is essential if you are attending hiring events or need to take a copy of your resume to an interview with you.
Graduate RN Resume Templates
Nurses who just graduated and have yet to gain professional experience aren't likely to benefit from the traditional chronological resume.
Graduate RN resume templates
use a more functional format that focuses on education instead of experience. Use one of these templates to feature relevant academic rewards, clubs you were a part of, or internships you completed.
Tried and True RN Resume Templates
Some people feel it's best just to stick to the basics. Do you want a template that you know will be effective? These
tried and true templates
are some of the most popular ones we offer. Whether you choose one that is chronological or one with a more contemporary design, rest assured that these templates performed well for previous users.
One Page RN Resume Templates
Jobseekers who are just starting out or who intend to seek employment in a more conservative environment may want to use the traditional
one page RN resume templates
. These templates typically use chronological order and stick to a common black and white motif. In addition, because each template is only one page, it is more likely that a recruiter will find the most important information more quickly.
What To Say in Your Resume
Our RN resume templates provide excellent designs and proper formatting, but these two factors alone aren't enough to entice recruiters into calling you. It is essential that you provide a comprehensive overview of your skills, education, and experience to gain attention and receive calls to an interview. As you write your resume, remember the following guidelines.
Contact Information

There is no need to include your full address, but do list your city and state

Use a professional email address, such as your full name or something related to your job title

Always include a mobile phone number that leads to a formal voicemail greeting

If possible, provide a link to your LinkedIn account or another relevant social media account
Summary Statement

It is acceptable to use sentence fragments in the summary statement, but do so in paragraph format

Limit your statement to two or three sentences that focus on your highest achievements in the field

Include your job title, years of experience, biggest achievement, and a short list of your most relevant hard and soft skills
Skills

Use phrases exactly as the job ad uses them to prevent computerized readers from automatically discounting your resume

Only list hard and soft skills that are relevant to the position for which you are applying

Order your list of skills from the most relevant to the least relevant

Each skill should be a maximum of four or five words so that it is easy to read
Work Experience

Unless you are using a functional resume template, list your work experience in reverse chronological order

Provide the name of the company, your job title, the company's location, and the dates worked for each job

Do not list jobs that are more than 10 years old unless they are highly relevant or the only experience you have

Include up to eight bullet points that describe your accomplishments and biggest responsibilities for each job
Education

Do not provide high school education information

Do list each college you attended, including its name, location, the name of your major or minor, and the dates you attended

Include clubs, organizations, positions held, and other extracurriculars that are relevant to your job title

Only provide your GPA if you are a recent graduate
Why You Should Use a Resume Builder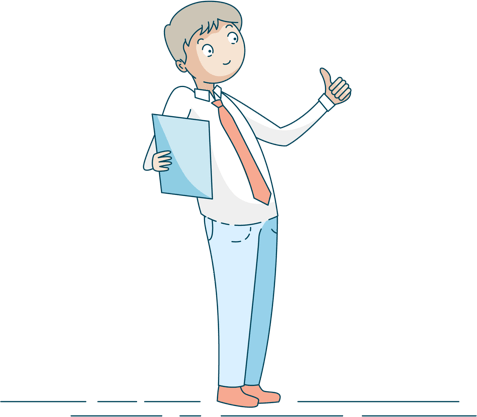 In addition to RN resume templates, a
resume builder
may also be useful. Our resume builder guides you through each step of creation, providing tips for which information to include and how to format it throughout the process. Guidance isn't the only benefit, though.
• Easy-to-use templates in a wide variety of colors and styles
• Pre-formatted to help you make the most of your education, experience, and skills
• Perfect for people who are creating their first resume
• Tips and tricks included as you create our documents
• Skipping the formatting process and going directly to writing saves time
• Analytical tools show how well your resume is performing