Sales Resume Templates: How to Write a Standout Resume
Your Go-To Guide for Crafting a Solid Sales Resume
An attractively designed and well-organized resume is one of the most important tools in your job-seeking arsenal. Landing the position you want doesn't have to be a matter of luck if your resume has the correct ingredients. Potential employers will look at your document as an example of your work ethic and organizational skills on top of work experience and qualifications.
Our sales resume templates provide excellent examples of documents and formats that have impressed hiring managers in the past and helped countless jobseekers acquire desirable positions. We offer a wide variety of
resume templates
to help you focus on delivering the right information to the right people.
Why Use Sales Resume Templates?
Why use sales resume templates when you can simply list your qualifications and work history on a Word document and call it a day? In today's hiring environment, such a resume is no longer enough. If you've tried it before, you can attest to how long it takes to get an interview using that strategy.
According to recent studies, a recruiter will move on from a document if it hasn't grabbed his or her attention within just
six seconds
of viewing it. This means your resume can't just be a list. You must format it in a way that demands attention and is aesthetically pleasing. Our templates do a great job of helping you craft such a document.
Contemporary Sales Resume Templates
The Bureau of Labor Statistics expects sales-related jobs to
grow by 3% by 2026
, which is slower than the average for all occupations. So while this will lead to an increase of about 507,000 new sales jobs, the competition for sales position will still be stiffer in that time period than it is currently. That means your resume has to be exceptional while reflecting this change. Use our
contemporary resume templates
to craft a document that lands you the sales job you're looking for and deserve.
Popular Sales Resume Templates
If you're having a hard time deciding which look you're going for, you can't go wrong with these proven sales resume templates. Our resume-writing experts have prepared and examined each of these examples, and they are suitable for a wide variety of professions.
Creative Sales Resume Templates
Since the dawn of time, the most effective salespeople drew attention to themselves by what they wore, how they spoke, and how they carried themselves. Your document should echo those principles. Use our
creative sales resume templates
to create a resume format that is creative, professional, and exemplifies the nature of your profession.
Professional Sales Resume Templates
Depending on the sales job you're looking for, you may need a document format that is strictly professional and straightforward while still standing out. Our professional sales resume templates fits the bill perfectly with design principles that will communicate your professionalism and extensive experience just as clearly as your work experience and qualifications.
Entry-Level Sales Resume Templates
If you've just gotten your professional sales degree or are currently studying to receive it, finding the right job to get you started in the industry can be difficult. Let us help make that process a little easier with the entry-level templates, which are sure to help you communicate your qualifications and eagerness for the position.
What to Say in Your Resume
Though it's generally good practice to subvert as many resume-writing stereotypes as possible to stand out above the crowd, that doesn't mean you should leave out the crucial details. The content of your document and its overall design should correlate. We've designed our sales resume templates to include your most important skills and information, but make sure not to miss any of the following categories:
Contact Information

Your full name, email address, and phone number should be easy for hiring managers to locate on the resume. This is often overlooked, but make sure your voicemail greeting is professional and appropriate as well.

Though it's no longer a required part of a resume, your mailing address can be helpful to include in some instances and professions.

Including a URL to your LinkedIn page is a great way to stand out as long as your profile is strong.

Your email address should be professional and include your name in some way.
Objective Statement

Clearly state that you are seeking a specific position.

Demonstrate what you can do for their company, not what they can do for you.

Using keywords from the company's own job description is an excellent way to show you've paid attention.
Skills and Qualifications

Similar to the objective statement, get an understanding of the phrasing in the desired skills section of their job description and include them in your resume verbatim. Do not include skills you don't actually possess.

Customize each resume to the company you're applying for. This means you may likely have several slightly different versions of the same document.

Use four to six short bullet points that quickly communicate your professional skills.
Work Experience

Don't include companies or work experiences that aren't directly related to the position or company you're applying for, no matter how recent the experience is.

Include the company name, the name of your position, and the dates of employment.
Education

List the name of your degree, the institution, and your date of graduation

Also include any relevant training, certifications, or seminars
Why You Should Use a Resume Builder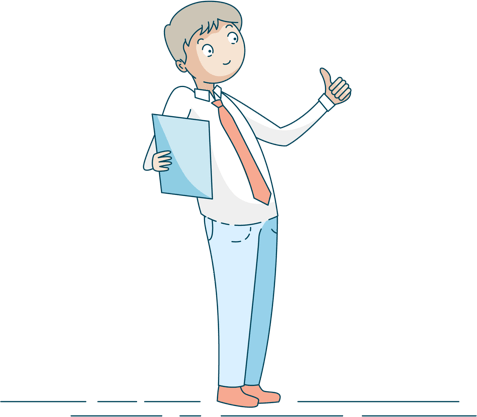 While sales resume templates are effective examples of how a well-written resume should look, many jobseekers need additional help in crafting the document that will land them the job they want. Here are a few reasons why a resume builder can give you that extra edge:

1. No technical knowledge required. Resume builders help writers step by step in a streamlined, user-friendly format.
2. Easily customized resumes. Resume builders provide tools to tweak your resume for multiple companies.
3. Automatic spelling and grammar checks. If you missed a typo or two, the builder will check it for you before sending resumes to potential employers.
4. Additional job-seeking assistance. In addition to building a strong resume, many resume builders will also help you with interviewing and cover letter writing skills.
5. Package deal. Resume builders are professionals when it comes to presentation, so they will help you package your information in ways that will impress hiring managers.