Scholarship Resume Templates For Jobseekers
Make Minimal Experience Look Good With These Scholarship Resume Templates
If you need to write a resume as part of the
application requirements
for a scholarship, you may find yourself faced with a challenge. Even if you have held part-time or work-study jobs while in school, most resume layouts have substantial work experience sections. Even if you have no work experience, you can still make a compelling case for why you should receive a scholarship.
Check out our
scholarship resume templates
to find out how to present your extracurricular involvements and other commitments to prospective employers. These templates and the following helpful tips should give you a sense of what to include in your resume as well as which types of templates might be most useful for you.
Why Use Scholarship Resume Templates?
If you are applying for a scholarship, there is a good chance you are still in school or considering returning. Whether you have
never written a professional resume
, or it has been a few years, scholarship resume templates can be a great way to see examples of
how to write a resume
. Our resume templates are ideal for students who:

Are unfamiliar with resume formatting

Aren't sure how to balance work and school

Are in a hurry to submit an application
Look over our resume templates to find a design that works for you. It can be a good idea to experiment with several different layouts to see which works best for your accomplishments.
Classic Scholarship Resume Templates
Our selection of
classic scholarship resume templates
can help you compete for general institutional awards or subject-specific awards in disciplines that value traditional resume designs. These templates are more reliable than innovative, meaning that you should expect the substance of your resume to stand out more than the appearance or structure of the resume document itself. These tested designs are suitable for a variety of academic and professional contexts.
Creative Scholarship Resume Templates
Scholarship applicants in other disciplines may benefit from using
creative scholarship resume templates
. Students should make sure that the design they choose satisfies any requirements regarding formal or professional presentation. A document that is creative in some way, whether in terms of the substance, layout, or look, can be ideal for a scholarship for promoting the arts or innovation.
What to Say in Your Resume
Scholarship resumes can have the same major sections as professional submissions. Find out which information goes into each section. Determining what to include or leave out may help you decide on one of our scholarship resume templates.
Contact information

Start your resume with your full name. It is generally a good idea to provide several reliable contact methods, including an email address, phone number, and mailing address. Use an unobjectionable email, ideally one that includes your name. You can give a personal cell or home phone number. A mailing address allows award committees to send you a formal response.
Summary/Objective Statement

Depending on your background and the type of scholarship, you may be better served by either a summary statement or an objective statement. A summary statement presents the high points of your resume near the top, where this series of short phrases can be quickly skimmed. Draw attention to your grades, areas of study, extracurricular involvements, or any relevant awards or distinctions you have already won.

An objective statement declares your purpose for submitting a resume and application materials to a scholarship opportunity. This approach focuses on your goals; for instance, what a scholarship would enable you to do or pursue.
Skills

Start by looking over the description of the scholarship to make sure you satisfy all the requirements. If the description mentions any desirable areas of study or skills, consider using these keywords in your resume. You may want to blend skills directly related to the scholarship with distinctive abilities or personality traits.

Keep the major requirements for the scholarship in mind as you determine the final order of your listed skills. The goal is to immediately catch the eye of anyone who reviews your resume.
Work Experience

Start the work experience section with your most recent involvements and continue backward in reverse chronological order. Describe each role you played in the involvements you list as well as the name and location of the organization, institution, or employer. Be sure to list a few duties and mention ways you excelled in each position.
Education

List all your degrees to date, starting with the program in which you are presently enrolled at the top of this section. You may also list any honors that evidence your merit for a scholarship.
Why You Should Use a Resume Builder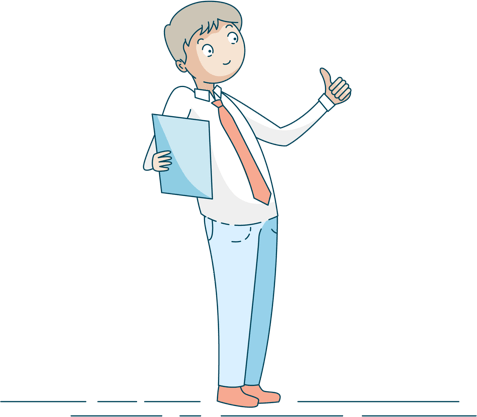 A
resume builder
can handle some of the most challenging parts of assembling a professional document. Follow a few simple steps to produce a polished document in less time than it might take you to browse our collection of scholarship resume templates and decide on a design. Rather than structuring and formatting your resume from scratch or fussing with a template, you can simply:
1. Decide which one of our 20 resume builder-optimized layouts you would like to use for your scholarship resume
2. Provide the information needed to fill in all of the sections
3. Benefit from automated features tailored to the type of resume you are writing, including a tool to match you with an appropriate layout and suggest relevant keywords
4. Check the document you have made for accuracy and completeness
5. Download your resume
This builder tool also prepares you to pursue the award or position you want with
* Resume writing advice and examples
* Multiple file formats for finished resumes
* A cover letter builder with templates