Server Bartender Resume Templates: How to Write a Standout Resume
Your Go-To Guide for Crafting a Solid Server Bartender Resume
According to the Bureau of Labor Statistics, the
bartending profession
is experiencing slower than average growth. This means there are more bartender candidates chasing fewer jobs. It is important to have an outstanding resume to apply for a job in such a competitive field. This document is your opportunity to make a strong first impression and show the employer that you deserve an interview.
Our server bartender resume templates help you put your best foot forward. Check out our various
resume designs
. There is sure to be one that will work for you. You can also study our
resume examples
for further insights and ideas.
Why Use Server Bartender Resume Templates?
A good bartender sets a casual, relaxed, and informal atmosphere, but a good bartender resume is the opposite: structured, well-conceived, and professional. On average, hiring managers only spend
six seconds
scanning a resume. Make those six seconds count with a document that delivers all the necessary information.
By using our server bartender resume templates, you can avoid these
common errors
:

Typos and grammar mistakes

Improper or unclear formatting

Including confidential information or the wrong kind of information

Too many sections or too many pages
Our templates and writing tips will coach you through each step to produce a high-quality, professional document.
Contemporary Server Bartender Resume Templates
If you like to think of your resume as an advertisement for your skills and abilities, the
contemporary resume template
is a good choice. With its use of columns, graphics, and color, these server bartender templates resemble advertising flyers.
Don't let the column formatting of this style intimidate you. We provide all the steps and instructions you need to make those columns behave.
Entry Level Server Bartender Resume Templates
Are you new to the profession? Are you nervous because you have no previous bartending experience? Never fear; there are server bartender resume templates just for you. With our
entry level templates
, we show you how to make the most of the education and experience you do have to convince employers to give you a chance.
Basic and Simple Server Bartender Resume Templates
If you're not sure what type of resume to write or what style is appropriate for the job application, you can't go wrong with basic server bartender resume templates. Good for first-time resume writers, these

/" target="_blank">simple templates
are professional and always suitable. Some employers and hiring managers prefer a clean, crisp design that is easy to read. This style fits the bill.
Creative Server Bartender Resume Templates
If you know you are applying to a bar or restaurant that is trendy, cutting-edge, and inventive, the
creative resume
may be the way to go. These templates use lots of color and graphics for a strong, bold look, with a good deal of fancy formatting.
While the creative resume templates are fun and fashionable, they are not for every occasion. Be sure to tailor your resume design to the job.
Modern Server Bartender Resume Templates
If you are looking for server bartender resume templates that strike a balance between basic and creative styles, the
modern resume template
is perfect. Its appearance is on-point thanks to updated fonts and tasteful use of color.
Another advantage of the modern template is that it works well with Applicant Tracking Systems. This resume design is easily machine-read due to its clean formatting.
What To Say in Your Resume
While our server bartender resume templates handle design and formatting, you still need to know what information to include. There are many
excellent resources
with good advice and ideas. Whichever type of document you decide upon, be sure to include the following sections:
Contact Information

Write your phone number in a legible format

Have a professional email address that is separate from your work email

Addresses are not required, but it's a good idea to include city and state

List places you have a presence on the internet, such your website, LinkedIn, Twitter, etc.
Summary

The objective statement is rapidly becoming obsolete, but a few workplaces still expect it. If you choose to use it, write a few brief statements about your goals and aspirations, and how the company can help you fill them.

For a good summary statement, write four to six bullet points that encapsulate your experience and skills. Consider your target audience and add a few buzzwords that show you fit their business culture.
Skills

Use keywords from the job description

Include soft skills, such as great oral communication or customer service

Compose a bulleted list with six to eight bullets, written in short, pithy statements
Work Experience

List your work experience in reverse chronological order

Be sure to include the name and address of your employer

Have five or six bullet points for each job that describe your responsibilities and accomplishments

Include numbers: If a new drink you created increased Friday night Happy Hour attendance by 17%, say so
Education

Put your degrees and education after your work experience. If you haven't earned any degrees yet, it's fine to write down any pertinent coursework.

Certificate programs, continuing education, and online courses belong in this section as well.

There's no need to include the date you earned the degree or certificate, but be sure to mention any honors received.
Why You Should Use a Resume Builder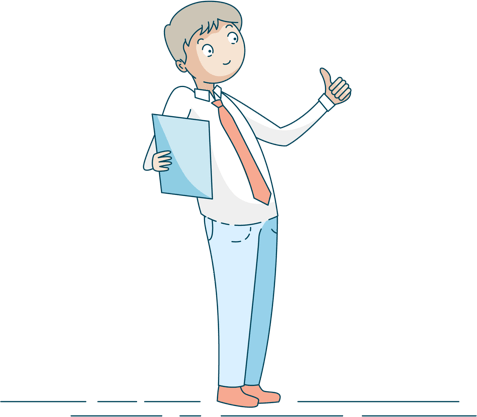 Even with our server bartender resume templates, the task of writing a resume is sometimes daunting. If you find it so, check out our
resume builder
. Choose a template and plug in your information, and the resume builder can create a professional document for you. Some advantages of using the resume builder are as follows:
• Write a standout resume with no coding or technological genius required
• Customize the templates to reflect your personality and your industry
• Let the program check for grammar, spelling, and formatting errors
• Get writing tips, cover letter suggestions, and interview prep questions to help with the job search
With all this help at your fingertips, you can begin the next stage of your career with confidence.