Server Resume Templates: How to Write a Standout Resume
Your Go-To Guide for Crafting a Solid Server Resume
In a job market as competitive as ours, it's important to have a strong resume. Whether you're a long-standing veteran in your field, or still wet behind the ears, if your document is unsightly or poorly organized, you're going to have a hard time landing interviews for the jobs you want. Your resume should be more than just a list of your skills and previous jobs.
Using our server
resume templates
is a surefire way to improve the quality of your document and better attract the attention of hiring managers. Our templates are great examples of strong resumes and will help you better understand how to properly format your document, as well as what information to include.
Why Use Server Resume Templates?
You may scoff, but your work experience alone does not a resume make. Perhaps it may have been sufficient in the past, but according to a
recent study
, hiring managers take no more than six seconds to peruse your resume before deciding whether to keep reading or move on to the next one. This means your window of opportunity is extremely short, so your document must demand their attention from the first second they look at it. Taking advantage of the server resume templates we've provided as well as the writing guide and tips will ensure yours stands out from the competition for all the right reasons.
Popular Server Resume Templates
If choosing a format is difficult for you, feel free to choose from our most popular server resume templates. This library of options features tried and true formulas that have helped many jobseekers land the jobs they're looking for. They are also suitable for multiple career stages and experience levels, so you needn't worry about them being compatible with your current situation.
Entry-level Server Resume Templates
If you've never waited tables before but need something that pays a little more than your retail job, you don't have to worry about having the right information on your resume. Entry-level server resume templates take advantage of extra white space and focus on transferable skills rather than explicit work history. We also have tips for jobseekers at the entry level to help land the job you're looking for.
Contemporary Server Resume Templates
According to the
Bureau of Labor Statistics
, server positions should increase by 7% by 2026, which is roughly average for all professions. Though the prospects are good, this by no means suggests it will be easier to land server positions, since the number of available jobs will invariably mean increased competition. Use our contemporary server resume templates to keep ahead of the curve.
Classic Server Resume Templates
Since waiting tables is a common profession, a classic server resume template is often appropriate. This format does a great job of arranging your information in a visually pleasing way without being too flashy. They're also easy to make, which is perfect if you're applying for a server position at multiple restaurants and need to tweak and customize your document.
One-Page Server Resume Templates
Unless you're applying for an executive position with a large corporation, it's generally considered a good practice to keep your resume to one page. Use these templates to ensure you organize your skills, qualifications, and work history information well and that they fit neatly onto a single page.
What to Say in Your Resume
While the format and aesthetic of your resume are critical components of its effectiveness, don't forget to include the basic important information. Your relevant skills and work experience are still just as important as they've ever been. Make sure your document includes the following categories, and use our best practices writing guide and server resume templates to ensure you write them well:
Contact Information

Include your full name, phone number, and email address prominently so hiring managers can easily locate them.

If your LinkedIn profile is strong, including a link to your page here is a great way to go above and beyond and impress hiring managers.

Your mailing address isn't required, but can be helpful in some cases.

Avoid dated email providers like AOL or Hotmail, and ensure your email address is professional and uses your name. If necessary, create a new email address.
Summary Statement

Clearly communicate the position you're seeking and your ability to perform the required duties.

Demonstrate to hiring managers why you're the best person to fill the position.

Including keywords from the restaurant's job description is quite effective in this section.
Skills and Qualifications

Use four to six bullets that quickly but thoroughly communicate your relevant skill set.

Familiarize yourself with the culture and language of the business, and use it in this section. Also, use keywords and phrases from the restaurant's job listing.
Work Experience

Don't make the mistake of including every position you've had in the last few years. If a position or experience is not directly relevant to your ability to wait tables effectively, it's pointless to include it.

Include dates, company names, and job titles.

Use three to five bullets per position to describe your duties.
Education

Don't leave out certifications, seminars, or continuing education courses.

Include the date of graduation, field of study, and institution name.
Why You Should Use a Resume Builder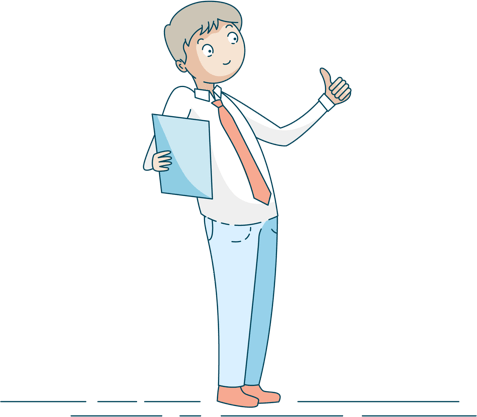 In addition to using our server resume templates, a
resume builder
is a great tool to help you construct the document that lands you the job you're looking for. Here are a few reasons why you should consider using a resume builder:
* No technical knowledge required. Thanks to a user-friendly, intuitive interface, resume builders are accessible by even the most computer illiterate.
* Easy to customize resumes. The basic format makes tweaking and altering your document for individual companies a breeze.
* Automatic proofreading. Everyone makes mistakes. A resume builder automatically fixes any typos in your document before you send it off to potential employers.