Simple Resume Templates To Land the Job
Impressive Resume Styles Ideal for Your Career
A well-crafted resume can be a determining factor between receiving job offers and endlessly job hunting. Employers often receive dozens and even hundreds of applications and resumes for open positions, so they will try to save time by looking for documents that have no mistakes, contain relevant information, and include inspiring content. In fact, studies show that hiring managers spend only
six seconds
skimming through a resume before deciding whether to read more.
How do you stand out among a sea of applicants and convince employers you are a worthy candidate? Use our simple resume templates to create a document that is both attractive and impressive. With our templates,
resume writing guidelines
, and helpful examples, you can construct a document that tailors to your industry and the job you want and puts you well on your way to securing new employment.
Why Use Simple Resume Templates?
No matter how skilled or experienced you are in your field, hiring managers won't think twice about you if you submit a lackluster or unorganized resume. Our simple resume templates provide attractive formats and styles to make the resume writing process easier, faster, and less stressful. However, convenience is not the only advantage of our templates. They also offer the following benefits:

Inspiration and creative ideas

Tips on industry-specific terminology

Advice concerning what to include in your document

Direction and a learning experience
With our vast selection of
resume templates
, you can find the best simple template for you that will take your resume to the next level.
Functional Simple Resume Templates
If you have less relevant experience and more skills and achievements you want to display, consider using one of our
functional
simple resume templates. While they still include work experience, they structure your resume so hiring managers focus more on your other, stronger qualifications. Simple, organized formats keep your document looking clean, attractive, and appropriate for most industries.
Combination Simple Resume Templates
Combine the best aspects of both the chronological and functional formats with
combination
simple resume templates. These templates use organized layouts, an appropriate amount of white space, and proper fonts to showcase your skills and work experience equally. This shows potential employers you have many appealing qualifications to make you suitable for the position.
Basic and Simple Resume Templates
Our
basic
templates prove that simplicity is far from boring. While hiring managers do want to see an attractive layout and maybe a touch of creativity, they also want to see your qualifications clearly without a lot of distraction. These simple resume templates use classic formatting with visually pleasing white space to ensure your document is easy to read and print.
Clean and Simple Resume Templates
Clean and simple
templates use straightforward formats with attractive white space, modern fonts, and a bit of color to make your resume stand out in most industries. Timeless designs show employers you know how to use minimal elements for maximum visual effect, and they clearly display your top skills, achievements, and work experience to immediately emphasize your suitability for the position.
Chronological Simple Resume Templates
Chronological
simple resume templates emphasize your work experience by listing your most recent position first and then listing the rest of your history in reverse chronological order. This gives hiring managers a clear understanding of your career growth. It is best to use these templates if you have a good amount of relevant work experience without many gaps between positions.
What To Say in Your Resume
After browsing through our many simple resume templates and selecting the best option for you, it is time to focus on the most important part of your document: the content. Deciding what to include in your resume may seem confusing or difficult, but there are a few things you can do to make it easier. Follow helpful
resume writing tips
throughout your writing process and make sure your resume contains the following information:
Contact Information

Name: Write your full official name. Exclude any nicknames.

Mailing Address: Many jobseekers omit this information completely. However, it is acceptable to list your current city and state if you wish to do so, but leave out your specific street address.

Email Address: List an email that is appropriate for the workplace, preferably one that includes your name and uses an updated server.

Telephone Number: Include either your mobile or home phone number, not a work number. Make sure your voicemail greeting is professional.
Summary

It is important to begin your document with either a summary or objective statement. Each one serves as an introduction and relays some of your top qualifications to hiring managers. While the objective statement is becoming out-of-date, it is still appropriate for some jobseekers, such as entry-level applicants or those in the process of changing their careers.

Summary Statement: This is a brief paragraph that emphasizes how your professional attributes will profit your employer.

Objective Statement: A concise paragraph as well, this section conveys what you hope to gain from the new position if hired.
Skills

Identify: Peruse the description of the job to which you are applying to find important key phrases and words. Incorporate them in this section.

Tailor: Research the company and other similar positions in the industry. Tailor your language so it reflects the company's brand voice and working culture.

List: To allow for easy skimming, keep this section concise by using six to eight bullet points and short phrases.
Work Experience

Position: Before you list duties and responsibilities for each prior job, write the official title of the position, the company's name and location, and the dates you worked there.

Duties: List your various important responsibilities. Begin each line with a dynamic action verb and quantify your accomplishments with numbers, percentages, and other metrics.
Education

Academic Degrees: Include the proper title of your degree, the year you obtained it, and the name and location of the academic institution

Additional Professional Training: List other courses or training programs, such as seminars, certifications, licenses, or professional development classes.
Why You Should Use a Resume Builder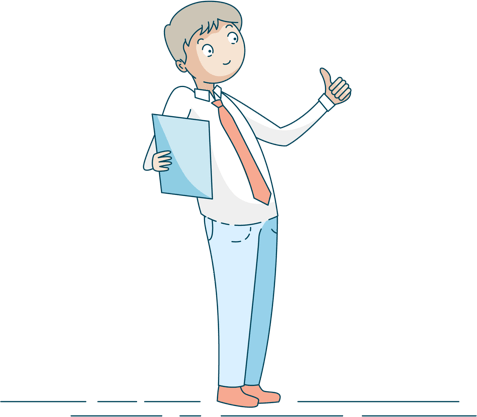 Job hunting is difficult enough. Don't make it even more stressful with an unprofessional resume that is not up to employers' standards. Use our convenient
resume builder
to customize simple resume templates into your own outstanding text. Using our resume builder is simple – just follow these three steps:
• Choose the resume design that is best for your tastes, your industry, and the job you want
• Give us some quick facts about yourself
• Download your finished resume and begin the job-seeking process!
Our resume builder doesn't leave you with a generic or sloppy document. It allows you to customize your document until you have the exact resume you need to impress employers. Check out our builder today to enjoy a number of other advantages as well:
• Examples of key phrases and words specific to your career and tips on how to incorporate them in your document
• A cover letter builder
• Industry-specific examples and useful resume writing advice