Soccer Resume Templates: How To Write a Stand-Out Resume
Your Go-To Guide for Crafting a Solid Soccer Resume
When it comes to your soccer career (whether that be as a player, coach, scout, or private instructor), you may think that your performance speaks for itself. That is only true if you let it be. The trouble is that job openings in soccer tend to be rare. Competition for spots on player rosters is extremely fierce. Scouting and coaching positions are more abundant (with the U.S. Bureau of Labor Statistics projecting a
healthier job outlook
in this field compared to other industries), yet still are few and far between at the highest levels.
Your play or your results can only go so far in getting you noticed. Being able to demonstrate them through a well-written resume can bolster your chances at securing employment. Included here are several soccer
resume templates
that can help you grow your career opportunities in the sport.
Why Use Soccer Resume Templates
Your experience in soccer has likely taught you the value of balancing proven techniques with new innovations. The same applies to resume writing. While employers like to see jobseekers employ new tactics when trying to advance their careers, they also still value many of the same time-tested resume elements. For this reason, having soccer resume templates to reference when creating your own is helpful. Such tools offer you advantages such as:

Added inspiration when developing your resume content

Visual examples of resume-writing best practices

Clarification in understanding what information employers value most

Opportunities to improve your writing skills

Think of the templates shown here as roadmaps to help you along on your journey toward landing your dream job in soccer.
Combination Soccer Resume Templates
Those with many years of experience in soccer may want to show that experience through a chronological resume, while those just getting into the business may want to emphasize their qualifications with a functional resume. If you have the ideal mix of experience and skills, you can share it using
combination soccer resume templates
that show your professional timeline while also detailing all of your relevant skills and qualifications.
Popular Soccer Resume Templates
Sometimes it is difficult to know exactly what style of resume would work best with a prospective employer. In these cases, it's typically best to go with the most
popular templates
available to you. A template's popularity is typically gauged by usage. Templates designed by professional resume experts using tried and true techniques are typically downloaded the most.
One-Page Soccer Resume Templates
The temptation when writing a resume is to inundate employers with as much information as possible. A
one-page resume template
will help you avoid this mistake. It will show you how to prioritize the information you have to share properly, identifying what is most important and what you can exclude. The space provided will then assist you in condensing it all to a single page.
Traditional Soccer Resume Templates
If you are new to resume writing, it may be best to begin by referencing
traditional soccer resume templates.
These follow a format that emphasizes organizing your information in the correct sequence. This style of resume offers a clear, no-frills look at your career, perfect for employers whose main objective is understanding your accomplishments. Their focus will be on your resume's content rather than its method of formatting.
Contemporary Soccer Resume Templates
When applying for coaching or scouting positions, employers want to see that you have an appreciation for details. You convey such an appreciation when you utilize
contemporary soccer resume templates
when creating your employment reference document. These focus on the minute elements that make a resume more dynamic, such as the content layout and header formatting. Added attention to these small details greatly enhances the overall effectiveness of the document.
What to Say in Your Resume
As you review the many soccer resume templates available to you, you will quickly notice that while they may have stylistic differences, they all typically share the same headers and field names. That is because despite changing trends in job search technology and resume writing, employers tend to value the same details when reviewing resumes, such as your contact information, your relevant skills and experience, your educational background, and even your reasons for seeking career advancement. Consider, then,
these tips
when optimizing the information for each of these sections of your resume:
Contact Information

List only those points of contact that you would want an employer to use when reaching out to you.

Avoid using personal email accounts with unprofessional addresses (e.g., "[email protected]").

Research the customs when applying for jobs in foreign countries to see if it is appropriate to include information such as your age, marital status, etc.
Summary

A stated objective to your job search is typically only required when you are seeking a significant career change (e.g., going from a player to a coach).

Include only high-level details of your skills and experience in your summary statement.

Be clear in how you (and your skill set) can offer added value to an organization.
Skills

Tailor your skills to the position you are applying for. List skills applicable to performance if applying for a player opening, or leadership if seeking a coaching or management position.

Soft skills, such as working well within a team or being coachable, are important but should not dominate your skills section.

When listing specific skills and attributes, make sure that they are verifiable (either via demonstration or through references).
Work Experience

Include detailed metrics whenever possible when listing your career achievements (e.g., minutes played, wins and losses, number of players evaluated).

Do not go back further than 20 years when listing previous experience.

TheMuse.com recommends accounting for serial job hopping (which can be common in sports). If you were only in a position for a small amount of time, explain your reasons for leaving.
Education

Do not include information about a school from which you did not matriculate.

Job experience related to a school (e.g., coached girls high school team) belongs in the previous section.

Information such as GPA and courses studied, while relevant for other careers, is typically not needed when applying for jobs in soccer.
Why You Should Use a Resume Builder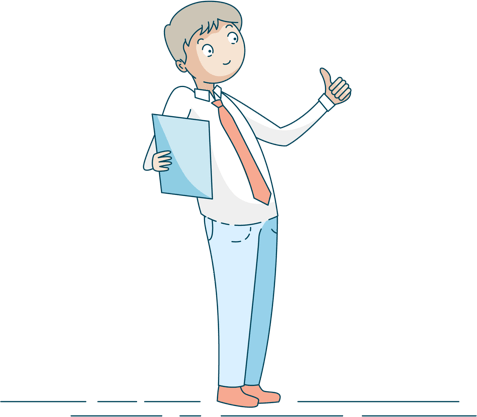 A resume builder is terrific tool to use in conjunction with your soccer resume templates to help fine-tune your resume both while writing it and prior to submitting it. Our own
resume builder
will help you customize your document to your proposed career path. On top of the guidance offered by the resume templates, a resume builder offers insights and suggestions to help ensure that you have the right content presented in a way that will help make readers remember your document. Some of the many advantages listed by those who have utilized this tool include:
• Its ease of use when converting file formats
• How it offers advice on adapting an existing resume to a new job opening
• The formatting and grammatical screenings it runs on completed documents
Above all, our resume builder helps build your own confidence in your document and its ability to help increase your chances of getting noticed.