Sport Resume Templates: How To Write a Standout Resume
Your Go-To Guide for Crafting a Solid Sport Resume
Not every job in sports requires you to have a 40-inch vertical leap or to run a sub-4.4 40-yard dash. There are plenty of support positions within the professional, collegiate, and amateur sports industries that need people with skill sets just like yours. These jobs offer exciting opportunities to be on the inside of one of the most popular professional sectors on Earth. As such, the competition for them can be extremely high.
While your knowledge and previous experience are no doubt impressive, they may not be enough on their own to get you noticed in a crowded candidate pool. If you have well-written resume supporting them, however, you have what you need to draw in the attention of general managers, athletic directors, or anyone else you are trying to impress. Shown here are several
sport resume templates
that will help you create the ideal employment reference document.
Why Use Sport Resume Templates?
Information shared by the U.S. Bureau of Labor Statistics shows the
projected job growth
of positions within the sports industry to be as fast as (or even faster than) that of other careers. Yet those projections can be misleading. The number of jobs available within sports is often much less than you see in other industries. That is why it is essential that you have the right resume (written using the right format) to help you in your job search.
The sport resume templates shown here can offer you a number of advantages when writing your resume, such as:

Motivation

Clarification

Inspiration
More than that, they help ensure that you utilize just the right amount of content needed in order to get your point across.
One-Page Sport Resume Templates
The biggest problem that both first-time and seasoned resume writers encounter is deciding what information to include. Recruiters typically have less than a minute to review a resume, so keeping yours to one page ensures your audience gets all of the information you want it to. The
one-page sport resume templates
shown here will help you keep your document brief by only including your most important information.
Classic Sport Resume Templates
If you are having trouble deciding upon the best resume format to use, you may want to stick with a traditional
classic style.
These templates utilize tried-and-true methods that have proven to transcend both industries and trends. They help keep a reader's attention focused on your resume's informational elements by incorporating the right balance of font type, header size, and available whitespace.
Entry-Level Sport Resume Templates
Matching the right resume format to the type of job you are seeking is important. If this is your first attempt to get into the sports industry, then you may want to follow simple
entry-level sport resume templates
when creating yours. These prompt you to enter only straightforward and relevant content in a manner that allows your audience to quickly gain an understanding of the talents you possess.
Functional Sport Resume Templates
Similar to an entry-level resume, a
functional resume
works when you do not have a lot of experience in the field you are looking to get into. Such a template will focus on emphasizing how your education and skill set qualify you for the position. While there is some space reserved to detail your work history, the point here is to prove your capability of succeeding in a job.
Professional Sport Resume Templates
If you are looking to present your previous experience combined with your relevant skills in a way that really impresses sports franchises and organizations, then
professional sport resume templates
are the resources you will want to utilize. These amplify your skill set by presenting it in a modern, sleek-looking format that shows your technical skills as well as the effort you place on making a good first impression.
What To Say in Your Resume
You may have noticed while reviewing the many different sport resume templates provided here that even though their formats differ, the content they ask for is typically the same (or, at the very least, similar). Yet do not make the mistake of thinking that your resume's content is any less important than its format. The best-looking resume in the world will only hold a team president or administrator's attention for so long; it is up to your content to justify any initial interest.

With this in mind, consider the following tips when organizing each section of your resume:
Contact Information

Avoid using nicknames here; only include your first and last name

You should only list your personal details (e.g., age or relationship status) should if, after studying a company's culture, you feel such information is pertinent

Only enter a professional-sounding email address (even if yours conveys a fandom to the organization you are applying with)
Summary

This section shouldn't exceed three sentences or bullet points

If you are seeking career advancement (e.g., moving into an executive or management position), feel free to state that objective

LinkedIn.com lists displaying your value to companies as one element employers will be looking for more in 2018. Use this section to show that to them
Skills

Try to present a good mix of actual subject matter expertise and soft (general) skills

Avoid listing skills that many would view as being basic job expectations (e.g., punctuality)

Use technical terms when needed, but avoid including too much language that only an expert in a particular field would understand
Work Experience

If you have an extensive work history, only list those jobs that apply directly to the one that you are applying for

Do not list reasons as to why you may have left a job unless you were only in it for less than one year

Begin your bullet points in this section with action words so as to better help readers envision you being proactive when fulfilling your job duties
Education

List your educational background chronologically, starting with the highest level of degree you have earned first

Only include information such as your cumulative GPA or courses studied if you can do so while still keeping this section brief.

List only post-secondary education here (no information related to your high school career)
Why You Should Use a Resume Builder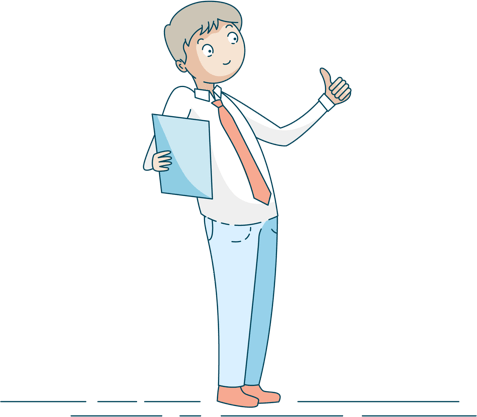 Along with using the sport resume templates shown here as resources, there are other aides out there to help you when creating such a document. Resume builder tools, for example, help you when initially structuring your content by showing you what information to include. These are also valuable resources to reference after having created a resume that help you modify an existing document to fit a different job opening than the one it was originally written for. Many list resume builders as their preferred reference tools due to the following advantages:
• They allow for technical formatting with requiring advanced technical skills
• They offer step-by-step instructions and tutorials to walk you through different tasks
• They take the career information you give them to help prepare you for interviews
Our
resume builder
will help you match the ideal resume style to your particular job pursuit to help you create a document certain to have influence over those who read it.