Teacher Resume Templates: How to Write a Standout Resume
Your Go-To Guide for Crafting a Solid Teacher Resume
According to the Bureau of Labor Statistics, the expected job growth from 2016 to 2026 for
high school teachers
is 8% and
elementary and kindergarten teachers
is 7%. Although this job growth is as fast as average, there remains competition for the best teaching jobs.
When you apply for one of these jobs, you most likely contend with tens or even hundreds of other applicants with similar qualifications to yourself. Your resume acts as your introduction to the hiring manager, so you must have a strong one to stand out from this competition. Using our teacher resume templates and the accompanying writing guide can give you the head start you need to develop a standout resume to help you with your job search.
Why Use Teacher Resume Templates?
Staring at a blank screen to build your resume can be intimidating. Rather than start completely from scratch, use teacher resume templates. Our experts develop templates based on the best industry knowledge, so you do not have to continually reinvent the wheel.
Resume templates
provide you with the basic structure of your document. Additional benefits include:

Inspiration: Struggling to find the right skills or job duties to include? Review templates and examples to find inspiration for your content.

Convenience: You do not have to waste time building a uniform style that makes it easy for recruiters to see your accomplishments

Versatility: With numerous options

you can find the template that matches your experience level, industry, and personal style
Changing Careers Teacher Resume Templates
Is teaching your second or even third career? Do not let that stop you from successfully applying for the job you want, even if it is highly competitive. With changing career teacher resume templates, you can learn ways to craft your resume in a way that emphasizes the qualifications and skills from your previous jobs that only strengthen your fit for the position.
Chronological Teacher Resume Templates
Chronological resumes
remain the standard format in many industries. In this type of resume, you list your work experience and accomplishments in chronological order, generally starting with your most recent and working backward. This works well for those with a long work history, especially one without major gaps. Because many hiring managers prefer it, most jobseekers choose to use chronological teacher resume templates.
Modern Teacher Resume Templates
Modern teacher resume templates combine clean and professional formats with a hint of creativity. They give a sense of your personality without alienating the hiring manager. You can use them in almost any industry to demonstrate your attributes as well as your personal style and technical acumen. These types of resumes work very well for instructors of computer science, information technology, and/or creative subjects.
One Page Teacher Resume Templates
If you read through articles on how to write a resume, you generally see the tip to keep your resume to one page. When you have an extensive background, you might struggle to do so. Our
one-page resume templates
provide different ways by which to keep your resume to one page without having to sacrifice pertinent information that improves your application's chances.
With Cover Letter Teacher Resume Templates
There is a lot of debate as to whether you should include a cover letter, and many jobseekers prefer to just forgo it to make it easy. However,
cover letters still matter
to many employers. Rather than struggle with drafting a letter, choose teacher resume templates with cover letters that start the process for you.
What To Say in Your Resume
Although using teacher resume templates take you a long way towards writing a strong resume, you should know the basics about what to include in your document. Although most of our templates include the following sections, you want to proofread your resume to ensure it has all the key components. Here are also some
writing best practices
to help you compose the content.
Contact Information

Write out your full name and avoid overly casual nicknames

Make sure your email address appears professional

Use a standard format for your phone number that makes it easy to read

Include a link to your LinkedIn profile if you feel it improves your chances
Summary

In most cases, a summary statement replaces the traditional objective statement; however, it still serves a purpose for entry-level jobseekers, recent graduates, and those changing careers

In this space, provide a 30-second elevator marketing pitch that details your most attractive skills and impressive accomplishments

Keep this section to just three sentences or bullet points
Skills

List four to six short phrases in bullet points that detail your most relevant skills

Pull out the important keywords and phrases from the job description and include them in your skills section

Personalize the skills section to the position and company to which you apply
Work Experience

Unless you are using a functional resume style, begin with your most recent work experience and work backward

Generally, it is not necessary to include experience that is from more than 15 to 20 years, unless you have worked in the same position for that time or there are elements that are highly relevant to the position for which you are applying

Provide three to five bullet points that describe your most important duties and accomplishments, using quantifiable metrics when possible
Education

List all relevant degrees, courses taken, and continuing education. However, there is no need to include a high school diploma if you have a college degree.

Include honors but do not put down your GPA unless requested or you are a recent graduate

You can mention your teaching certification and other licenses in this section or create a stand-alone section
Why You Should Use a Resume Builder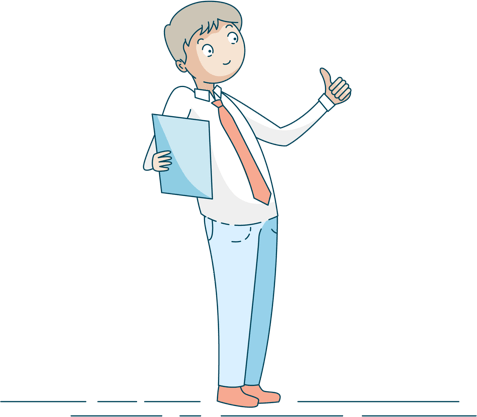 Want an easier way to create your initial draft for your resume? A
resume builder
might provide the right answer. Similar to teacher resume templates, resume builders provide structure, formatting, and inspiration for content.
Unlike templates, in which you input your information into an already-created document, you answer a series of questions and the builder does the rest. You still must edit and tweak the product, as the syntax and jargon might not sound natural, but it generally provides an excellent starting block.
The process of using a builder is simple:
• Choose to input information from a previous resume or start a new one
• Select your level of experience and industry
• Answer questions about yourself to help choose a template
• Input your contact information
• Provide details about your work experience
• List your education
• Decide which skills to include
Although the builder creates your resume, it still requires information from you. Therefore, it is best to prepare prior to sitting down to work with the builder.