Teenage Resume Templates for Jobseekers
Make Minimal Experience Look Good With These Teenage Resume Templates
Your teenage years are a great time to start thinking about your future career. Perhaps you know exactly which professional field you want to pursue someday, or maybe you are still exploring various interests. Either way, there are many different
types of jobs
you can get now to gain valuable skills and professional experience. To land a job, however, you need a winning resume.
Your minimal work history might make you cringe at the thought of creating a resume, but with our teenage resume templates, you can turn your supposed weaknesses into strengths. Look at our many
templates
and
writing tips
to learn how to emphasize your education and skills over your experience.
Why Use Teenage Resume Templates?
We understand that looking for a job often feels stressful and frightening, and writing a resume from scratch is just as intimidating. That is why we offer a number of teenage resume templates to help you with the process. We lay the groundwork upon which to build your document, and our professional writing tips guide you along the way.

Start the process of securing a new job by using our templates today. Designed with teenagers in mind, they show you what information to include and what qualifications to emphasize. On top of that, they provide you with the following advantages:

Convenience

Style and content ideas

A learning experience
Entry-Level Teenage Resume Templates
Applying to your very first job or seeking work in a new industry? Get your foot in the door by using one of these
entry-level
teenage resume templates. Clean formats with proper amounts of white space help you position your top qualifications in ways that appeal to hiring managers so they consider you for the job.
Modern Teenage Resume Templates
Convince hiring managers that you take an open position seriously by using one of our
modern
teenage resume templates to create your professional document. Clear formatting, current fonts, and touches of color make for an elegant and creative appearance that shows employers you put a lot of thought and effort into your resume.
What To Say in Your Resume
As a teenager, you obviously are not applying for senior executive positions in giant corporations. However, every job, no matter how small, warrants your absolute best effort in obtaining it. Whatever job you pursue, submit a worthy resume with your application.
Make your submission as strong as possible by using our teenage resume templates and looking at these
resume writing rules.
While not every rule applies to you, there are many useful tips you can use to spruce up your resume. As you construct your document, include the following:
Contact Information

List important contact information at the very top of your document. Include your full name, a professional email address, and a home or mobile telephone number. You do not need to include your full mailing address, but you can list your city and state if you want.
Summary/Objective Statement

Include either a summary or objective statement. A summary statement succinctly identifies your most important professional qualifications and points out how they can benefit the employer. An objective statement, on the other hand, illustrates what you hope to gain from the job if hired. Most jobseekers today use summary statements, but an objective statement might serve you best if you are new to the workforce.
Skills

List your top hard and soft skills. For help with this, look at the description of the open position. Include in this section key skills required for the job.
Work Experience

Include a work experience section that describes prior positions. If the job to which you are applying is in a different industry than your previous positions, tailor your descriptions of responsibilities so they relate to the job at hand. If you are applying to your very first paid position, emphasize internships, volunteer work, and academic and athletic achievements
.Education

Include the name and location of your high school. List the year you graduated or expect to graduate. Feel free to mention special honors, coursework relevant to the positions, and post-secondary degrees you are currently pursuing.
Why You Should Use a Resume Builder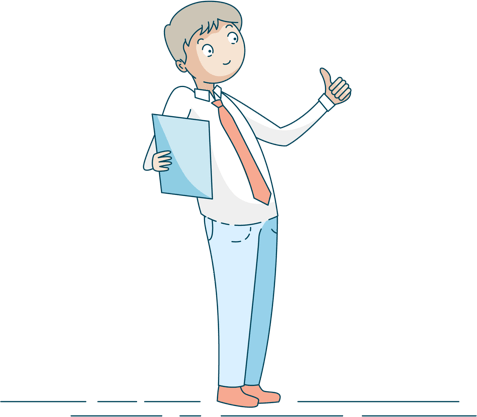 Creating an outstanding resume is straightforward and simple when you use our teenage resume templates and writing guidelines. In addition to our helpful
high school student templates,
we offer a convenient
resume builder
to make the process even easier. Simply follow these three steps:
* Browse our variety of designs and choose the best option for you and the job you want
* Tell us about your qualifications such as your work history, skills, and education
* Receive a finished document you can easily download, print, and send to potential employers
Our resume builder provides you with a number of benefits, including a cover letter builder, relevant examples against which to compare your own document, and advice on what industry keywords to use and how to use them. Use this tool today to create a standout resume that brings you one step closer to landing a new job.