Theatre Resume Templates: How To Write a Standout Resume
Your Go-To Guide for Crafting a Solid Theatre Resume
Theatre is an industry characterized by competition. Actors at any stage of their careers, technical staff, and other professionals working in this field may need a resume to demonstrate their qualifications for a position. A
solid resume
can help you stand out from other jobseekers in the creative job market.
Working from a
template
can be one of the best ways to jumpstart the resume writing process. You might think of theatre resume templates as scripts that allow for improvisation; you can fill in details to make the document your own but rely on the overall structure to make sure you don't forget to include essential information. There are many reasons why you may find it helpful to work with a template.
Why Use Theatre Resume Templates?
Our
resume templates
can help you to quickly create a professional-looking document. You can consider different approaches to presenting your qualifications and decide on the design that fits your personality and the position you are seeking. There are several major advantages of working with one of our templates:

Simple formatting and organization

Suggestions for content

Easy customization

Ability to compare presentation across styles

Flexibility with regard to file types
Templates allow for flexibility within a general structure that can make it easier to complete this document in the least amount of time. Our theatre resume templates simplify one of the most challenging parts of the job application process.
Entry Level Theatre Resume Templates
If you are ready to make a debut, you might start with our
entry-level resume templates
. These templates are ideal for candidates who do not have a sufficient amount of work experience to fill out other theatre resume templates. These templates allow you to emphasize your training, skills, and any casual or semi-professional work you have done without making as many demands regarding your professional experience to date.
Popular Theatre Resume Templates
The most
popular resume templates
are desirable across industries. These designs capture elements that interest employers the most on resumes. Some popular designs feature summary statements, which start your resume with the qualifications you bring to a position as opposed to an objective statement of what you desire from the job. Other layouts feature sections that large numbers of applicants consider useful.
Professional Theatre Resume Templates
If you are a working actor or are regularly employed behind the scenes, you might want to consider using a professional or
portfolio
resume template. These theatre resume templates are ideal for jobseekers with substantial experience. Look for a design that has room to present all of your accomplishments to encourage prospective employers to consider you for a job based on your proven track record.
Creative Theatre Resume Templates
Creative resume templates can be ideal for candidates who want to make a strong first impression on potential employers. These distinctive theatre resume templates may come across as being
less formal
than other styles. Depending on your specific field within the theatrical industry, a
creative resume
may help you stand out from the competition.
Basic and Simple Theatre Resume Templates
If you would prefer to let the content of your resume speak for itself, you might consider
simple
theatre resume templates. These layouts can keep your resume
easy to skim
by communicating essential information without distracting stylistic elements. Basic resumes may not stand out based on their looks, but they allow you to make the impression you want based on your qualifications.
What To Say in Your Resume
Contact information

Name: Include your full name in case an employer uses your resume to generate records.

Phone: Provide a personal cell or home phone number. Do not give your current or previous work number.

Email: Make sure the email address you give is professional. An ideal email address might involve your name.

Mailing address: You can simply state your current city and state of residence or provide a street address.
Summary

Depending on the position you are seeking and the structure of your resume, you should prepare either a summary or objective statement. Some resume experts suggest that a summary statement identifies the qualifications you bring to a position while an objective statement declares the primary goal of your job search.

A summary statement is a series of short phrases that sum up the high points of your resume, including the extent of your experience, major roles, training, and your ability to fulfill critical parts of a job description or other important aspects of your background you want an employer to know.

An objective statement proclaims your intention in submitting a resume and application materials to a prospective employer.
Objective Statement

Identify: Read over the description of the role or position you are seeking and look for keywords that indicate necessary or desirable skills

Refine: Narrow down the skills you plan to list and find ways to use key language from the description wherever possible.

Sort: Prioritize your skills to reflect the stated requirements for the position you are seeking.
Work Experience

Work History: Most theatre resume templates list work history in reverse chronological order, starting with a jobseeker's current or most recent position.

Role: Provide an identifying role or job title for each entry in the work experience section.

Details: List several details such as your duties or responsibilities and accomplishments in each position or metrics that reflect your success.
Education

Order: Most resumes also structure the education section to start with your most recent degree or credential and continue backward in time.

Academics: Some positions call for formal dramatic or technical training. List any degrees you hold along with the name and location of the institution you attended and your graduation date.

Training: Include professional training that further qualifies you for a given role or position. Be as precise as possible about any credentials, skills, teachers, or institutions involved.
Why You Should Use a Resume Builder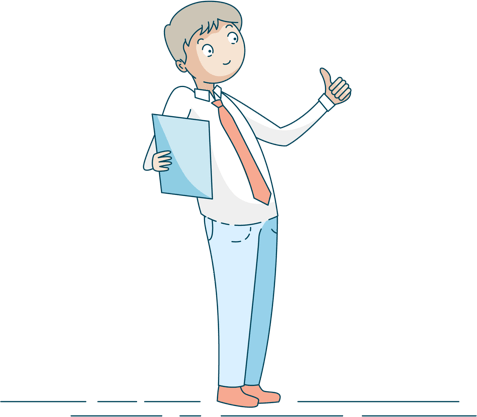 The templates and advice above should give you a clearer sense of how to go about writing your resume. If you would prefer a more guided approach, you should consider using a
resume builder
. This tool allows you to customize a variety of designs by making it easy to fill your information into each of the major resume sections. The right resume builder can also help you choose suitable theatre resume templates. Here are several other features that jobseekers in this field may find helpful:
• Keyword phrases relevant to your career path
• Advice and examples for your industry
• A cover letter generator
• Multiple file formats