Top Resume Templates To Land the Job
Popular Resume Styles Ideal for Your Career
Resume trends
change over time
. These broad and industry-specific shifts reflect developments in employer expectations regarding resume
content
and the way these documents should look. One of the best ways to make sure you meet hiring managers' requirements for a complete, organized, and well-designed resume is to choose a layout that has worked for recent jobseekers.
Our collection of
top resume templates
makes it easy to compare the designs that are currently most popular. You may find that certain layouts are better suited for your field of work or level of experience. There is no need to worry about your resume resembling the materials submitted by other applicants, as many jobseekers take a more traditional approach to resume writing rather than selecting a fresh template. A cutting-edge design can help you present yourself as a candidate who has a finger on the pulse of the job market.
Why Use Top Resume Templates?
Templates make resume writing easier. Rather than fussing with formatting to create a layout from scratch, you can start with a stylish and well-designed template. Start by viewing a selection of the
designs
chosen by fellow jobseekers. These templates are favorites based on their appearance, structure, and usefulness in getting interviews and landing jobs. When you choose to work from one of these popular layouts, you can rest assured that the design has been

Viewed and vetted by many jobseekers

Chosen and used before

Considered complete and useful
Our collection of top resume templates includes several different resume styles. Let's explore different types of designs that you might want to consider.
Entry-level Top Resume Templates
If you are a new jobseeker or applying for jobs in a new field, you can use our selection of popular
entry-level resume templates
to make sure you are on the right track. These templates can help jobseekers who do not have much relevant work experience to find ways to present themselves as qualified and capable applicants.
Professional Top Resume Templates
Professionals with extensive experience and a wide range of skills can also benefit from using a resume template. Templates allow you to choose the style of resume you prefer and focus primarily on the substance you want to present. The top resume templates for professionals range from
chronological
or
combination
formats to
portfolios
, depending on your field.
Classic Top Resume Templates
Some of our most
classic designs
are also top resume templates. If you are looking for a template that will make it easier to present all of the necessary information, you might want to use one of these layouts. Classic templates offer a range of stylistic options. They are not likely to surprise anyone, but they are also practically guaranteed to satisfy in terms of appearance and organization.
Contemporary Top Resume Templates
If you are looking for something a little newer, you could start with our selection of
contemporary resume templates
. These templates offer an updated take on classic or traditional layouts. A contemporary resume layout suggests your awareness of design trends and stylistic principles, which can be beneficial in some fields. The top resume templates in this category are eye-catching and well-designed.
Tried-and-True Top Resume Templates
If you want to make sure that hiring managers are receptive to the design and structure of your resume, you should consider using one of our
tried-and-true
resume designs. Jobseekers and employers appreciate the top resume templates in this category because these designs elegantly and efficiently incorporate all of the necessary components of a complete resume.
What To Say in Your Resume
Most resume templates feature the five major resume sections listed below. Employers generally expect to be able to find out about the following parts of your background from reading your resume.
Contact Information

Name: Give your full name in case employers generate an application record based on your resume.

Location: At the very least, you should provide your current city and state of residence. You may also wish to include a mailing or street address.

Phone: Choose a personal cell or home number rather than your current or past work number.

Email: Use a professional email that you check regularly.

Social Media: Add usernames or links to professional social media profiles if desired.
Summary

Summary Statement: If you would like to sum up your major qualifications at the top of your resume, you should consider writing a summary statement. This section allows you to quickly indicate the amount of experience and relevant skills you bring to the table.

Objective Statement: Entry-level applicants, recent graduates, and those who have recently changed careers may benefit more from an objective statement. This approach to starting a resume focuses on setting forth your primary professional goal.
Skills

Identify: Read over the job description to identify important skills and specific keywords.

Select: Choose skills or keywords that accurately reflect your abilities. Think of any other skills that might help to indicate your qualifications for the position you are seeking.

Order: Prioritize the most important skills based on the job description.
Work Experience

Structure: Most of the top resume templates organize the work experience and education sections in reverse chronological order. Your present employment or most recent credentials come first followed by preceding positions going backward in time.

Basics: Start each entry with a job title, employer name and location, and dates of employment.

Details: Describe your responsibilities and achievements in each position. Use metrics to quantify your experience or success where possible.
Education

Degrees: List any relevant degrees starting with your highest or most recent degree and going backward to earlier degrees. If a position requires an associate's or bachelor's degree, there is no need to bring up your high school diploma.

Training: You may also want to cover occupational training, certificates, memberships, or professional licenses in this section.
Why You Should Use a Resume Builder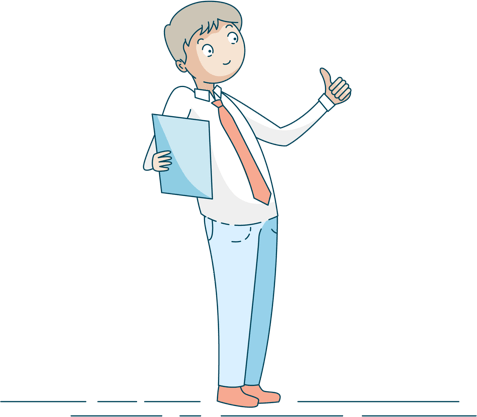 If you would like more guidance, consider using a
resume builder
. You can easily generate a resume based on your choice from a selection of designs and fill in your information to easily and quickly produce a finished document. Eliminate all of the guesswork about which template to use or information to provide. All you need to do to complete a polished resume is follow a few basic steps:
1. Choose a design from a collection of 20 resume builder-ready options
2. Input information to fill in the resume
3. Allow the builder to load your information into a suitable structure
4. Add keywords based on your field or industry
5. Download your completed resume
A resume builder goes further than our top resume templates by automating the resume writing process. You also gain access to several helpful features:
• A cover letter builder
• Examples and advice for your career path
• Saving in a variety of file formats