Web Developer Resume Templates: How To Write a Standout Resume
Your Go-To Guide for Crafting a Solid Web Developer Resume
Because of the continued growth of the internet and online shopping, it seems that every company needs a web developer these days. In fact, according to Forbes.com,
this occupation is growing faster than most
. To land a job in this demanding field, you need a resume that stands out from the rest.
Whether you are polishing an existing resume or starting from scratch, our web developer resume templates can help you create a document that is eye-catching, informative, and compelling. Read on for more on how to style your resume and what approach might work best for your personal job search.
Why Use Web Developer Resume Templates?
Why should you use web developer resume templates when creating your job search documents? For the same reason you should try on clothes before you buy them. You never know what is going to suit you until you try it. In addition to trying on different resume styles and layouts, templates can help you by

Providing a starting point, even if you decide to totally rework it in the end

Giving you guidance on what to include and what to leave out

Creating a convenient solution when you want simplicity or are short on time but still need personalization
The possibilities are endless!
Entry Level Web Developer Resume Templates
You may want to use an entry-level template if you are a student, a recent graduate, or changing fields. This type of resume tends to focus more on transferable skills, abilities, and coursework or certifications than on chronological work history. If you decide to go with an entry-level approach, be sure you have a clear objective and that you emphasize how your current knowledge applies to the job you are applying for.
Chronological Web Developer Resume Templates
If you have at least three years of experience in your field, consider using our professional
chronological web developer resume templates
. This style of resume allows you to feature your work history along with your skills and accomplishments, which can be especially useful if you have worked for companies with well-known and respectable industry reputations.
Basic and Simple Web Developer Resume Templates
As a web developer, you should have a portfolio to showcase your body of work, which your future employer will need to see in person to appreciate. This means you can use any of our
basic web developer resume templates
for the paper-based part of your application. Although a plain, basic resume may not be the first thing you think of for a creative field, its main advantage is its clarity and simplicity.
Creative Web Developer Resume Templates
A creative resume may be your first choice as a web developer, and it may be a good one. It all depends on who is going to see your resume. Is the HR department at your dream job going to appreciate your bold colors and graphics and pass your document on to the hiring manager? Then go for it! However, always have a plain-text backup in case the company uses
applicant tracking software
.
Contemporary Web Developer Resume Templates
Contemporary resumes are kind of like a cross between traditional and creative resumes: They may not use as many colors or bold design elements as creative styles, but they are eye-catching and unique. Many of our
contemporary web developer resume templates
look like newsletters or informational flyers, adding a layer of interest to your relevant information.
What To Say in Your Resume
Now that you know what layout and design you want to use, how do you decide what to write? There are some basic rules when it comes to writing resumes, and most refer to the following essential sections, included in our web developer resume templates.
Contact Information

Be sure it's accurate and complete. You only need to include one phone number, one email address, your full name and your city and state. Take the time to double-check this information.
Summary

Think of this section as your elevator pitch: It's what you would say to the hiring manager if you only had 10 seconds to make a good impression and get an interview. Keep it brief and to the point, and include measurable accomplishments and facts about your relevant abilities.
Skills

Separating your skills out under their own heading (instead of hoping the HR department will try to mine them out of your work experience section) emphasizes those aptitudes and brings them to the attention of the person doing the hiring. Don't be too wordy here. Consider using a bulleted list of no more than eight key skills that will help you succeed in the position.
Work Experience

Always start with your most recent position and list your previous 10 years of employment in order from there. Don't try to list every single duty you had in each position. Instead, emphasize your work environment and your accomplishments as they relate to the job you are seeking. If you received any awards for outstanding customer service, designed a new product, or saved the company money, mention it here.
Education

Depending on whether you're using an entry-level resume or one that emphasizes work history, your education section may be the main section or more of a footnote at the end. Remember to include the name, city, and state of your college or university, your graduation year (or expected year), and your degree and major field of study. If you are still in school or are a recent graduate, you should include more detail in this section to round out your resume.
Why You Should Use a Resume Builder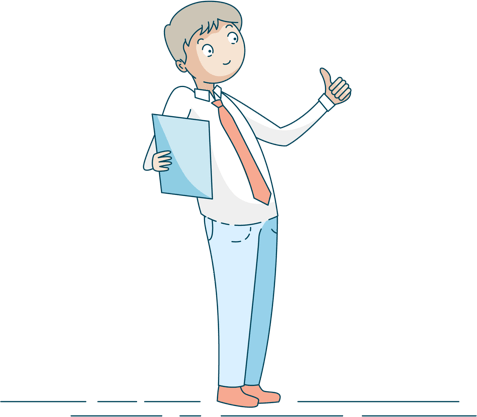 Still feeling overwhelmed? With all the web developer resume templates available on our site, you may need help choosing a resume layout and finalizing your document. This is where our
resume builder
comes in handy. All you do is choose a design, tell us about yourself and your work experience, and we'll do the rest! Here are a few of the benefits of using our resume builder:
• It's easy to customize. Don't like the font or want to change something based on each job you're applying for? No problem.
• You don't have to be a coder or designer. We do the formatting for you.
• Spelling and grammar checks are part of the tool. The last thing you want to do is send your resume out with a typo! We've got you covered.