Word 2017 Resume Templates To Land the Job
Stellar Resume Styles Ideal for Your Career
What does your resume look like? As the first impression you make when applying for a job, it needs to look clean and well-organized at the very first glance. More than
40 percent of hiring managers and recruiters
claim they will automatically reject an applicant who submits a resume that has no organization or has a design that is too busy. They spend hours poring over hundreds of resumes, so the easier yours is to scan, the better your chances of receiving an invitation to interview.
You can make your document easier on the eyes by presenting your information in a logical order, separating it with clear headers, and using bullet points that keep information concise. Our Word 2017 resume templates are an excellent starting point for anyone who is ready to create a more professional document, and will remain a standard for users of MS Word for the foreseeable future.
Why Use Word 2017 Resume Templates?
Are you writing your first resume and feeling a little lost about what to include and how to format the information? Maybe you have written your resume a dozen times and simply need some fresh inspiration to help you really give it the "wow" factor. Regardless of why you are creating your document, Word 2017 resume templates can be quite helpful. Dozens of templates are available and span a wide variety of styles, colors, formats, and more. Those aren't the only benefits, either:

Receive step-by-step guidance and writing tips to help you make the most of your document

Save time by completing some of the process for you

Create a way for you to learn more about creating your own documents
Tried and True Word 2017 Resume Templates
If you just want something that you know gets results, check out
tried and true resume templates
. These all-inclusive designs are some of the best from each separate category. Resume experts prepared each one with care and believe they work well for people in all types of careers and at all levels of experience. Each one is professional, organized, and eye-catching.
Basic and Simple Word 2017 Resume Templates
If you are traditional or work in a conservative industry,
basic and simple Word 2017 resume templates
are likely enough to meet your needs. Basic templates are best for applicants who need something that is as easy to create as it is to read. These templates are also printer-friendly, which is helpful if you attend career fairs. Basic templates may be black and white or include pops of color.
Combination Word 2017 Resume Templates
Combination Word 2017 resume templates
are helpful for many applicants. These highly professional templates are perfect for people who want to change careers or climb the corporate ladder. They focus on strong skills and are a good match for people wishing to take on a senior executive position. Combination resumes take chronological and functional formats and create the best of both worlds. Achievements are a large focus of this resume style.
Creative Word 2017 Resume Templates
Creative resumes have a small niche in the professional world but can be quite powerful when used correctly.
Creative resume templates
are a striking choice for jobseekers who work in such fields as advertising and marketing, graphic or web design, fashion, theater, or for startup companies. This type of resume focuses on color, graphics, and photos, all of which provide a way for applicants to show off their design eye while providing relevant information.
One-Page Word 2017 Resume Templates
Despite the many options available to you, there is still a place in the world for
one-page Word 2017 resume templates
. One-page resumes are perfect if you work in a conservative field such as finance. They are also helpful if you are applying for an entry-level position or a part-time job. One page is sufficient if you don't have much work experience as well. Some employers even request just one page.
What To Say in Your Resume
Recruiters usually use the
top one-third of your resume
to determine if you'll be a good match and decide whether to keep reading. Presenting the correct information in a logical order is essential when using Word 2017 resume templates. Use these tips and tricks to help you write your resume.
Contact Information

Never use this section to list important information such as your date of birth, nationality, or marital status

Avoid using an unprofessional email address but don't use one from your current job either

Only use credentials if they are relevant to your name and industry
Summary Statement

Create a paragraph of up to six lines, using sentence fragments to ensure it all fits if necessary

Use the first sentence to provide your job title and years of experience, the second to mention an accomplishment or relevant hard skill, and the third to provide relevant personality traits

Never write any part of your resume, including this one, in third person

Think of this section as your sales pitch to get the recruiter to continue reading
Skills

Provide at least three or four skills but no more than eight, keeping them to a few words each

Only list skills that are relevant to the job you are applying for

Make changes to this section each time you send your resume to ensure it uses keywords and phrases found in the original job ad

Create a list of both hard and soft skills, ordering them according to importance
Work Experience

Begin each bullet point with a strong action word, avoiding boring phrases such as "responsible for"

Include specifics such as management positions or positions of leadership you had at each job

Always provide your dates of employment as well as the company name, its location, and your job title

Use present tense for a job you currently hold and past tense for any previously held job
Education

Do not list high school or GED information unless you did not attend college at all

Include ongoing education you receive, such as on-the-job training or seminars you attend

If you completed coursework in a field at one college and graduated from another, only provide information for the one you graduated from

Provide relevant organizations, internships, and similar information, especially if it is very recent.
Why You Should Use a Resume Builder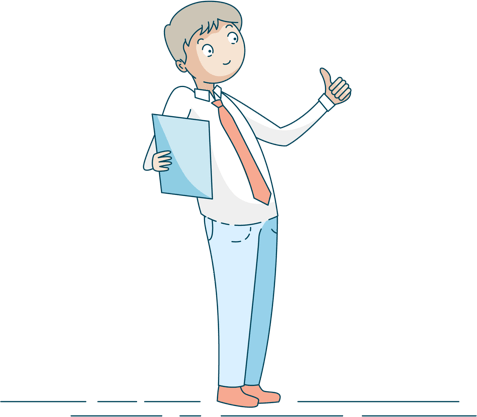 Are you having trouble finding Word 2017 resume templates that fit your style? There is no need to worry. You might also consider using a
resume builder
. Builders allow you to fully customize your design as well as your content so that it feels more personal and fits your style. The provided guidance lets you know which kind of information to include and where to include it. There are other benefits as well.
• Easily save your resume and email it or submit it to online job applications using various formats
• Add even more value to your resume by using a cover letter builder as well
• Compare your resume against sample resumes to see how your keywords and information presentation stack up
• Analyze your resume to determine how often people are viewing it and subsequently downloading it
• Learn tips and tricks for writing a better resume, including which keywords and phrases tend to gain the most attention
• Use built-in designs or create your own