Student Resume Templates for Jobseekers
Make Minimal Experience Look Great With These Student Resume Templates
Students often lament their lack of experience because it feels like a weakness. After all, don't hiring managers want to find workers who have experience that will help them succeed on the job? While this is often the case, your lack of experience doesn't have to be a weakness. If you emphasize transferable skills and your education over the traditional work experience, you can turn your lack of work history into a strength. This strength will make it clear you don't have to apologize for your lack of experience.
Students have to take a different approach when writing their professional file. Use our student resume templates to learn how to craft your own document.
Why Use Student Resume Templates?
Writing a standout document can daunt even the most experienced worker, but it's often even worse for students and other entry-level applicants. Most resume formats focus on work history above all else, and when you don't have the content to fill this section up, it can feel like you're never going to catch the eye of a hiring manager.
Thankfully, you can get help crafting a file that focuses on academic accomplishments and coursework. You can use student resume templates to help you showcase experience you do have.
Education
Internships
Skills
Activity Participation
Volunteer Work
Using a template means you don't have to worry about the design or layout. You simply have to put the appropriate information into each section.
Chronological Student Resume Templates
Chronological Student
Resume Templates
Many hiring managers prefer a chronological format resume because it focuses on an applicant's work history. However, this focus makes student resume templates with this layout a poor choice for most.
Even though it typically doesn't work for scholars, some may find they have enough work history and internship experience to make this format worthwhile. If you have more than 10 years of continuous industry experience, you may want to use a chronological template.
Pros
Cons

Gives advantage to those who have worked with well-known companies
Shows the information recruiters want to know most first
Uses a traditional layout hiring managers have familiarity with
Works well with applicant tracking systems

Deemphasizes skills and education
Puts attention on shifts in career
Functional Student
Resume Templates
Those attending school often use a functional format for their professional document. This resume layout prioritizes accomplishments and skills, which makes it perfect for those who have little to no related experience.
Students, serial career changers, and people returning to work often see the most benefits from student resume templates that use this format. Even though it doesn't focus on experience, many designs still include a short section for this information.
Pros
Cons

Showcases your transferable skills
Obscures gaps in employment and lack of experience
Shows hiring managers you have the know-how to succeed

Uses creative layout that can be turn off to employers in traditional fields
Causes issues with some ATS
Leads to hiring managers potentially thinking you're hiding something about your work history
Combination Student
Resume Templates
Combination student resume templates simultaneously look at skills and experience without focusing on one over the other. This approach can still cause a gap in work history to be glaringly obvious, but it gives you a chance to go over what you learned in your past positions.
As a student, you may have had some unrelated jobs that helped you hone skills you can use in this new position. A combination resume works well for people in your shoes.
Pros
Cons

Looks at experiences, skills, and accomplishments
Emphasizes achievements
Impresses employers with detailed work history and skills section

Causes issues with some ATS
Unfamiliar layout confuses recruiters because they don't know where to look for information
Creative Student Resume Templates
If you're thinking of entering marketing, theater, fashion, or web design, you may want to build a professional document that showcases your artistic side. Creative resumes use bold colors, graphics, pictures, and unique layouts to build a one-of-a-kind document that catches an employer's eye. Many functional student resume templates incorporate at least a few of the creative elements.
Traditional Student Resume Templates
Traditionally, professional documents create universal appeal through clean and simple embellishments and formats. This layout approach ensures the content takes center stage rather than the design of the student resume templates. Traditional resumes work well for students trying to enter a conservative workforce, such as finance, law, engineering, or realty.
What To Say in Your Resume
Figuring out what to say in your professional resume isn't easy. You can use our resume writing guides and student resume templates to get some help. If you're looking for international work or a job in academia, you may need to review our CV guide instead.
Use this checklist as you write your resume:
Contact Information
Include your first and last name. Use a large font to make it stand out.
Put down a professional-sounding email address. Use a serious selection that doesn't emphasize your love of video games or hunting.
List out your telephone numbers. At least include either your home or cell number, but you can include both.
Show where you live. Make sure you include city and state.
Summary/Objective Statement
Create an opening paragraph or bulleted list that either emphasizes your skills and experience or tells hiring managers what you want to achieve from the job. While employers may prefer a summary statement, your inexperience may make an objective statement more useful.
Give a brief synopsis of your most impressive skills, experiences, and accomplishments. Try to keep the summary statement to no more than three sentences.
Show employers your potential by telling them what you desire to accomplish in the position. An objective statement should show why you getting the job would be beneficial for the company.
Education
Emphasize your education by putting this section toward the top of your document. Include a look at some courses you recently took to show how you built your skills.
Point out what type of degree you will have when you graduate. Discuss the degree name, area of study, university, expected graduation date, and your GPA.
Don't talk about your high school education. The only time you need to write about what you did in high school is if you have no college experience.
Skills
Create a short, concise list of transferable skills. Make sure each point is short, and include no more than eight bullet points.
Read through the job description to discover what the hiring managers desire. When possible, use key phrases from the description.
Work Experience
Point out the jobs you have had. If there's space, talk about your responsibilities.
Discuss your professional accomplishments. You can make these more impressive by using quantities and metrics whenever possible.
Extracurricular Activities
Use your experience babysitting, volunteering, or participating in clubs and sports to show off your skills. These activities can also give an idea of your personality and work ethic.
Point out your leadership abilities. This could include your stint as club treasurer.
Why You Should Use a Resume Builder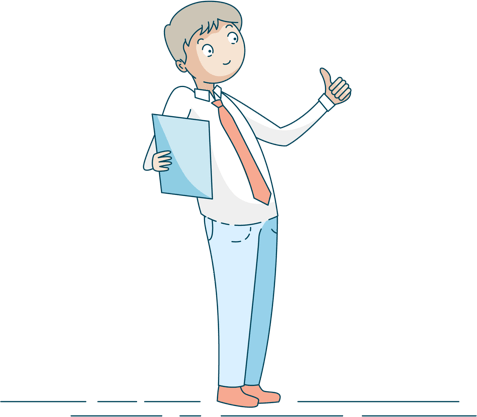 As you set out to get a job, your resume acts as your first impression on hiring managers. Because you want to wow recruiters, you need a document that looks good and informs. Student resume templates can help you craft a good-looking document, but you can use other tools to make the process even easier. If you want a little bit more help, consider turning to a resume builder.
Resume builders make the writing process simple. You look through design options, answer a few questions, and get matched with the template that works best for your career options. You'll see some other great benefits, too, including:
Tailor your document to multiple job postings
Customize templates to create new layouts and designs that match your unique experience
Get rid of typos, thanks to a grammar, spelling, and formatting checker
Gain access to cover letter and interview help
Create an unlimited number of files
Good luck with your job search!