Featured In:

Our Story
Hloom debuts with one goal — make beautiful, simple Microsoft Office templates.
Our iconic blue and green color scheme is introduced.
We pass 1 million free template downloads.
We expand our library to 250+ free downloadable resume templates.
Hloom launches a new logo and website redesign.
We pass 2 million free template downloads.
Free template downloads hit 4 million in less than a year.
We reach 5 million template downloads four years after launch.
Template downloads double in one year to an impressive 10 million.
Hloom joins the
BOLD
family of job seeker tools.
Hloom goes international with French, Italian and Spanish sites.
We hit 15 million free downloads!
Hloom launches Resume and Cover Letter Builders offering DIYers more professional templates and suggested text examples to help create your documents.
We upgrade our free downloadable template library — 700+ resumes and 300+ cover letters.
Expanded our site with over 30 new and revised resume, cover letter, and CV examples, along with additional professional development resources.
Welcomed a Certified Professional Resume Writer (CPRW) from the Professional Association of Resume Writers and Career Coaches (PARWCC) as a member of the content team.
Helping Job Seekers Like You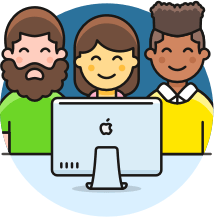 Our Subscribers Rave
They were absolutely amazing! The software is so easy to use, and guides you through making your resume every step of the way. When I did have an issue and I called customer service they were available right away and got to the end of my issue and solved it very quickly. I highly recommend them!
Dana C.
I had a great experience getting my problem solved with my Hloom account. You can tell by talking on the phone that they are customer service oriented. The person who helped me was very calm and reassuring. Not only that but the tools they have on this site are top of the line!
Thank you for being such an amazing business!
Christina W.
Useful templates and good customer service.
Yousef A.
Satisfied Members
407694+
resumes created and downloaded
92362+
cover letters to match
Meet Our Team
Would you like to meet the people dedicated to making job searches a little easier? We've all been there –– scrolling through job listings, fidgeting with resume layouts, juggling multiple gigs, taking on short-term contracts, and hustling to the interview finish line.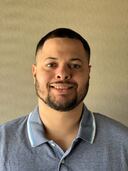 Paul Ross,

Sr. SEO Associate

Paul is our experienced SEO specialist helping Hloom deliver to users what they came for. He attended the University of Texas at Tyler, where he majored in Marketing. His background includes SEO, paid advertising, social media marketing, and YouTube marketing experience.

Gabriela Barcenas,

Content Strategist

Gaby is Hloom's resident writer, a certified professional resume writer (CPRW), and a baking enthusiast. She likes to defend the use of the functional resume to her friends in HR. She graduated from the University of San Francisco with a B.A. in English and Creative Writing and wrote about career growth, tech startups, education, fashion, travel and lifestyle culture throughout her career.
Michael Curry,

Technical Marketing Manager

Michael's role includes working closely with content, development, and design teams to execute web-based marketing objectives. Michael graduated from California State University Northridge where he received a B.S. degree in Marketing. He enjoys operating in the digital space, from creating and managing content to building entire sites.