Why is Hloom's Resume Builder the Best?
•
•
•
•
Professionally designed custom templates
Pick from over 20 original resume templates designed by professionals. Change your mind along the way? No problem. You can easily change templates and colors without having to start all over.
Resume experts write it for you
Save time by choosing from pre-written phrases tailored to your desired role. Edit any part of the content and customize your resume.
Advice from industry insiders
With quick access to our expert insights, we can guide you through the whole process. You'll save time and get a professional resume in minutes!
Check how your resume scores
We'll rate how strong your resume is and give you actionable advice on where and how to improve it.
Automated Cover Letter Generator
We Also Have a Top-Rated Cover Letter Builder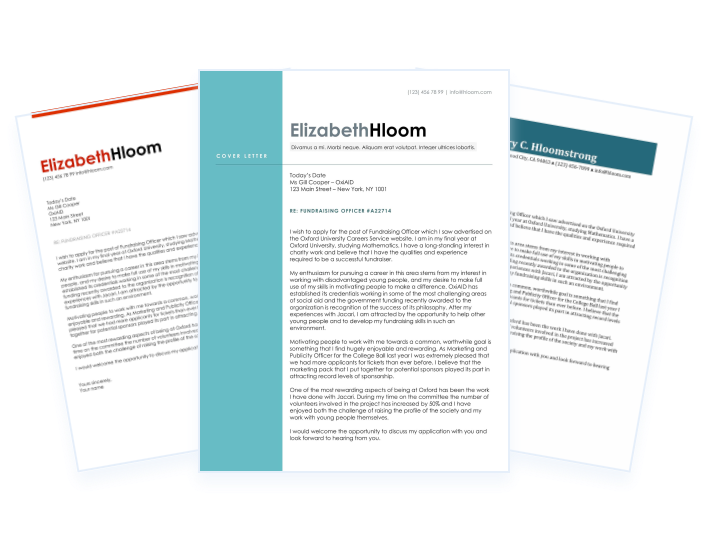 Different styles to choose
Choose from a variety of styles all designed to make your cover letter stand out. Pick the one that suits you the most.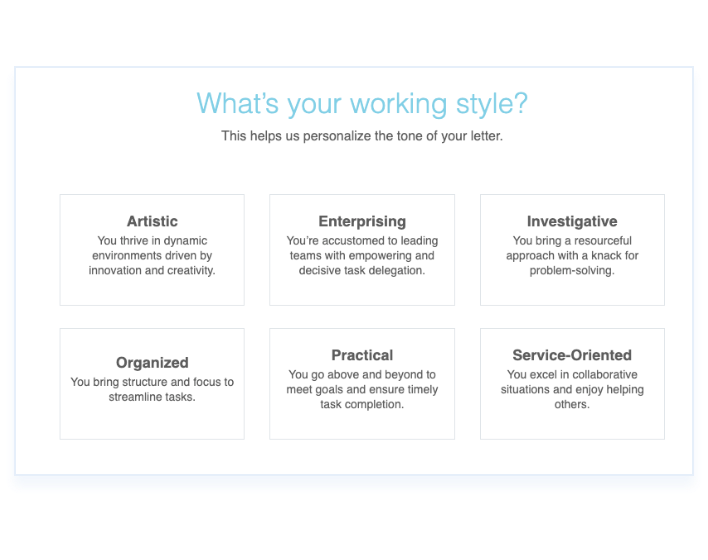 We adapt to you
Tell us your work style and we'll help you establish the correct tone for your cover letter.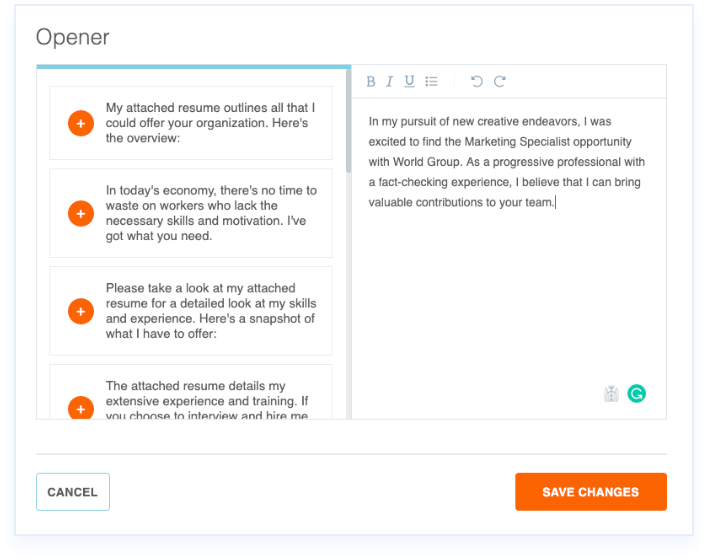 Time saver
With pre-written sections, all you have to do is pick the one you want and move on to the next step. It's fast and easy!
Build My Cover Letter
Resume Tips, Career Advice and More!
Browse our articles and Career Corner for detailed resume and CV advice, along with other blog posts on job-specific career guidance and other job-related content.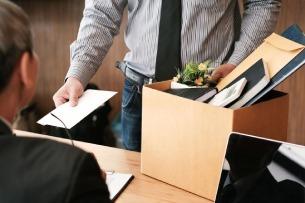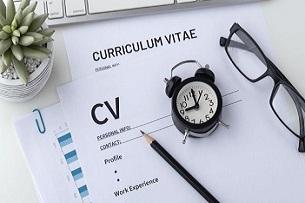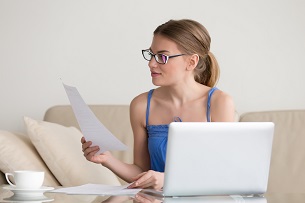 College Student Resume Templates
Whether you're applying for a part-time position, an internship or a post-graduation job, we have a college student resume template for all your needs…
Everything you need to know about resumes, cover letters and your career can be found on Hloom and our frequently asked questions page. Feel free to contact us with any questions or comments.
FAQ
Find answers to any question you have about how to write a resume, our services and our website.
Contact Us
Do you have a different question? Write to us and we'll get back to you quickly.