Professional Resume Templates for 2022 + Tips
Impress hiring managers by using Hloom's downloadable resume templates! Whether you're looking for a traditional or modern resume template, you'll find the perfect combination of beautiful design and practicality. Scroll down to find the best template for you!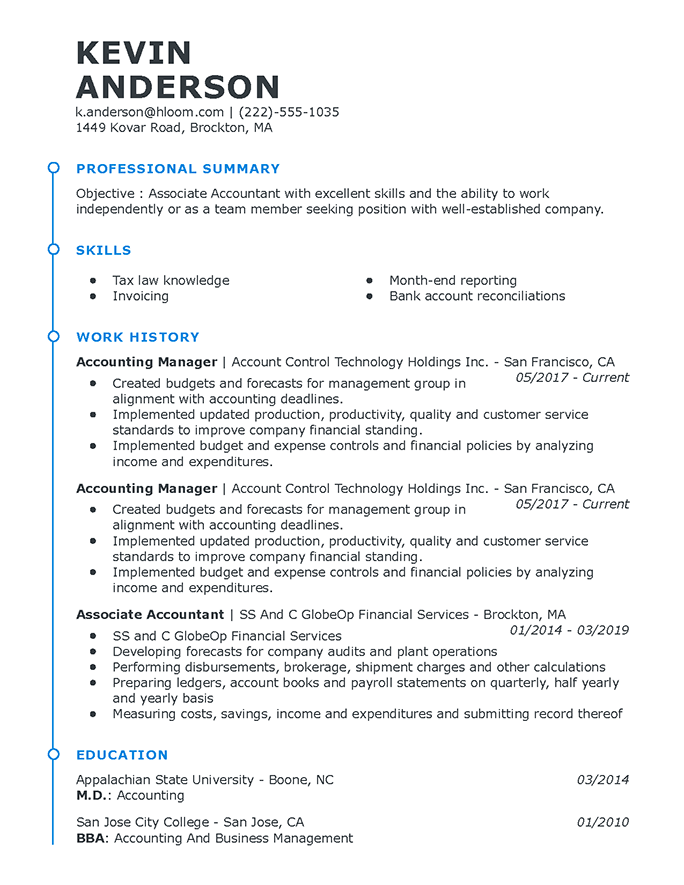 Use This Template
Rate this Template
Featured In:
Table of Contents
Here are more resources that can help you
Free Resume Templates
Basic Templates
You can't go wrong with our Basic Resume Templates. The straightforward designs are perfect for more traditional industries such as legal, banking, finance, real estate and health.
Simple Templates
The streamlined designs and subtle colors of our Simple Resume Templates make them appropriate for diverse roles in administration, accounting, retail and education.
Creative Templates
Applicants in industries like design, the arts, photography or entertainment can showcase their creativity with this unique collection of 40+ Creative Resume Templates.
Contemporary Templates
Our Contemporary Resume Templates offer two- or three-column resume designs ideal for competitive and experienced applicants in copywriting, marketing, statistics and more.
Modern Templates
Our Modern Resume Templates have professional and sleek designs perfect for positions in real estate, health care or the culinary industry.
Professional Templates
Professional Templates mean business. Candidates applying for senior positions in professions such as construction, sales, information technology and pharmaceutical will find a great selection of appropriate resume templates in this collection.
Proven and Popular Custom Resume Templates
Designed by Hloom's resume experts, these reliable templates are the ones our readers use the most. They're completely customizable and user-friendly to give you the best resume writing experience.
Original
Acclaimed
Standout
Accentuate
Insightful
Remarkable
Artistic
Bold
Refined
Managerial
Build a Resume
Original
Acclaimed
Standout
Accentuate
Insightful
Remarkable
Artistic
Bold
Refined
Managerial
Build a Resume
Why Use Our Resume Templates?
First impressions count when it comes to applying for a job. Considering a font can be the deciding factor between your resume and someone else's, you should take advantage of our professionally designed templates.
Pre-formatted resume templates can offer the following benefits:
Time-saving: With a resume template you don't need to come up with a color scheme or figure out how to fit your paragraphs into one page. Just go straight into adding your professional information and you're done!
Good designs: A well-crafted design can do wonders for your resume's look. Not everyone is an expert designer, so our large collection of templates will save the day when you need a resume that looks sleek and professional.
Convenience: With the click of a button, you'll be able to download our templates and edit them in computer programs like Microsoft Word or Google Docs, and save them as doc, pdf, jpg or txt formats.
FAQ
How do I format my resume?
Resume experts have narrowed down three standard resume formats: chronological, functional and combination.
The chronological format is the most common resume format and lists your work experience from most recent to oldest. Candidates who want to highlight their long, consistent work history should consider this format.
The functional format highlights your skills and is ideal if you have little work experience change or have some gaps in your work history, but have strong skills you want to showcase.
Meanwhile, the combination format is ideal for people that want a career change since it balances the focus between your skills and your work history.
You could benefit by comparing each resume format and deciding on the right one for you.
What should a resume look like in 2021?
Employment took some heavy hits this past year, but a well-written resume can be your best tool for tackling the job search in 2021. Yet the big question looms: How do you deal with gaps in your work experience?
You can take advantage of different resume formats that are built to sway attention away from time you spent without employment such as the functional resume, which focuses on specific skills rather than gaps in employment. The chronological resume, on the other hand, will make those gaps in your work history more obvious.
Another great addition to your application toolkit is a cover letter. This document gives you the chance to address any gaps in your resume by explaining your particular situation in a professional manner.
Why should I use a resume template for my job application?
Besides the fact that templates make writing a resume much easier, they can help you bypass applicant tracking systems (ATS).
ATS is a software application that evaluates resumes before they reach the hands of a hiring manager. They will flag any typos, relevant keywords and even weird fonts. A badly made resume will raise a lot of red flags in the ATS, and will be immediately discarded. With a pre-formatted template, you can rest assured your resume will be easy to read by any software or human being.
What's the best resume template?
There is no one-size-fits-all resume. The best resume template is the one that works best for you, and that will depend on your particular work history and skills.
The best way to figure out which is the best template for you is to think about the type of job for which you're applying. What are the characteristics of that position? If the job is traditional and serious, look for templates that are the same, like our Basic, Simple and Professional designs. If your job requires you to be creative and charismatic, look for templates that are bold and show your personality, such as our Creative and Contemporary templates.