It's Your Right
People with autism and other disabilities are protected from employment discrimination by certain laws. Before you begin your search, make sure you are aware of your legal rights. My Employment Rights – AutismSpeaks.org provides this helpful fact sheet, which explains the federal laws that work to prevent employment discrimination of people with disabilities. Accommodations for Employees with Autism Spectrum Disorder – As part of its Accommodations and Compliance Series, this guide from Job Accommodation Network is designed to help employers determine the best accommodations for employees with ASD.
Resume Writing Made Easy Checklist
Writing a resume is one of the most intimidating parts of finding a job. To create a resume that is "informative, attractive, and easy to read," take a look at the tips provided by Vaughn University.If you're struggling with how to start, a template can be a lifesaver. Instead of spending hours trying to design and format the perfect resume, a template comes readymade. You'll be able to plug your experience and skills into a format that will grab a potential employer's attention. Use this quick checklist to get started.
Decide what format works best for you. What font do you want to use? What format will work best for displaying your experience? What information should you be sure to include? Hubspot.com provides an informative infographic on resume formatting that will help you pick the right template for you.
Spend a little time researching the options to find a template that looks great and fulfills all your needs Don't set it and forget it. Make changes based on the opportunity. Your resume shouldn't be set in stone.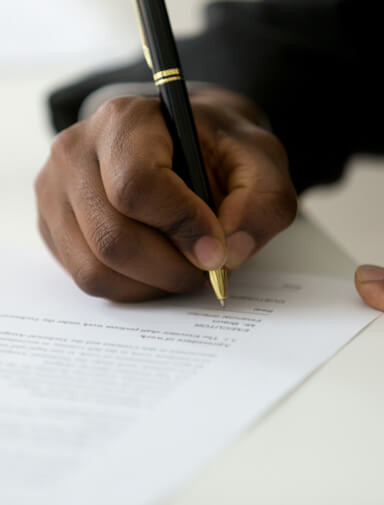 Once you have everything arranged on your template, don't be afraid to make changes based on the job for which you're applying. BusinessInsider.com recommends that you "mirror" a business's "language and values in your resume."
Dream Job Q&A
Being properly prepared can give a huge boost to your chances of landing a great position. Take a look at the Q&A below so that you can better manage any challenges you might meet along the way:
What careers work best for people with ASD?
This post
by a Colorado State University assistant professor presents four tables. One table presents jobs that will not work for people with ASD. The remaining three present jobs that will work depending on what kind of thinker you are.
What can I do to improve my communication skills?
As this
article
from wikiHow.com explains this might be a good area in which to enlist the help of your parent or caregiver. They can help guide you through exercises and scenarios that will help you improve the skills you'll need to succeed in interviews and in the workplace.
Where can I find resources that can guide me through each step of the job search process?
Autism Speaks provides tons of helpful advice in its
Employment Tool Kit
, from choosing the right career to creating a great resume to working on soft skills. Autism New Jersey also offers a
comprehensive guide
, which touches on autistic job seekers' rights, interview tips, and more.
Will employers be reluctant to hire me because I'm autistic?
No, employers want to hire you. As this
article
from The Wall Street Journal and this
article
from Fortune magazine attests many big-name employers are actively seeking employees with ASD.
What can I do to educate employers about autism?
Of course, not all employers are as well-informed as those mentioned above. You might share with your potential employers, "Employing People with Autism: A Brief Guide for Employers," a guide created by The National Autistic Society of Northern Ireland.
Where can I find information about what other people with ASD have experienced in the job market?
When you hit a roadblock in your search and need a little inspiration, take a look at Autism Now's
"An Autistic View of Employment."
It provides advice from people with ASD who are employed.
How can a job coach help me?
If you need help making the transition into employment, working with a coach might be a good idea. As this handbook explains these professionals can assess your performance, help with training, and provide support as you acclimate to your new workplace.
Take Advantage of College Financial Assistance
Certain scholarships are available for people with ASD. If you're preparing to continue your education, consider applying for the funds below:
Get Help to Get Hired
Nonprofits, government agencies, and private businesses exist to help people with autism find work and acclimate to their new careers. If you need assistance as you enter the workplace, these organizations can help: Autism Now – In its "On the Job" section, this organization provides access to many resources to help you begin your career:
Specialisterne – This organization "works to enable jobs for high functioning people with autism."
Offices of Disability Employment Policy – The Department of Labor provides this handy list of each state's Disability Employment office's contact info.
U.S. Vocational Rehabilitation Offices – Access your state's Department of Education and its Vocational Rehabilitation office via this searchable database.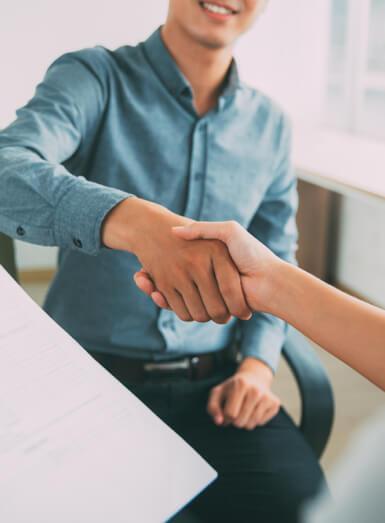 Search for Open Positions
Now it's time to start your search. Use these resources to find open positions in your desired area and field: These sites list many opportunities in a wide variety of careers and locations: