College Resume Templates for Jobseekers
Make Minimal Experience Look Good With These College Resume Templates
Whether you've just started college or you're getting ready to graduate, it's never too early to start working on your first professional resume. You can learn
how to write a resume
by checking out our helpful guides and samples. You likely have little real-world experience to include on your document. However, this doesn't have to be a bad thing.We've created college resume templates that focus on skills and education rather than experience. This shift in focus helps you show off transferable skills that could be better than the
two years of experience
hiring managers look for. Look through our templates and writing tips to learn how you should showcase yourself.
Why Use College Resume Templates?
Turning a lack of experience into a positive thing can take some work. Thankfully, you can use our college resume templates. These documents have the format necessary to point out the knowledge and skills you do have while deemphasizing the lack of work experience. Many college-level professional resumes focus on areas that help students build transferable skills.

Volunteer Work

Participation in Clubs and Sports

Internships

Course Work
Using a template designed for people in college ensures you have the right focus. If you use a different format, it may concentrate too much on experience, which won't help you impress hiring managers!
Basic and Simple College Resume Templates
Most hiring managers want to see something that focuses on content over design. This means you can keep the embellishments and color schemes simple. Of course,
basic resume designs
don't have to be boring. In fact, you can use headers, lists, and fonts to make your resume universally appealing. Basic and simple college resume templates work well for those trying to enter a conservative work environment.
Contemporary College Resume Templates
Recruiters in creative industries may want to see a bit more personality on your page.
Contemporary layouts
allow you to use bold color schemes, shading, and embellishments to create a flyer-like feel for your resume. College resume templates in this category work well if you're trying to get a job in theater, advertising, or another creative industry. Remember to keep the employer in mind as you choose a style.
What To Say in Your Resume
What content should you include in your resume? Answering this question can be hard. After all, there's really no universal answer. You need to think about your experience to figure out what to say in this vital document. You can find inspiration by looking through our
resume samples
and college resume templates.Remember, it's okay for you to add sections based on your unique experience. For example, if you have participated in several clubs and sports during college, you may want to have a section dedicated to this experience. Use this checklist to figure out what most hiring managers expect to see in every document.
Contact Information

Your name, telephone number, and email address belong at the top of your resume. Even if a hiring manager knows you, you need to make it easy for someone to get in touch with you. You could also include the city and state you live in, a link to social media sites, and a professional website.
Summary Statement

Most resumes have a summary statement, an opening paragraph that goes over impressive skills, experiences, and accomplishments, toward the top of the page. However, as a college student, you may not have the experience to fill this three-sentence paragraph, so use an objective statement instead. This opening paragraph or bulleted list points out what you hope to achieve and learn on the job.
Skills

This section goes over your industry-specific and soft skills. You can look through the job description to figure out exactly what the hiring manager is looking for. Remember to only include the abilities you have.
Work Experience

For most resumes, this section holds the most information. This might not be true for you, and because of that, it might belong at the end of your document. Usually, you want to include a brief description of your past jobs, including position name, company name, employment dates, and a list of accomplishments and duties. Don't forget you can include volunteer work and internships here.
Education

As a college student, your education may play a big role on your resume even though it's not yet complete. You should discuss your major, the degree you're pursuing, the college you're attending, your current GPA, and your expected graduation date. You may even point out courses you took or academic awards you won.
Why You Should Use a Resume Builder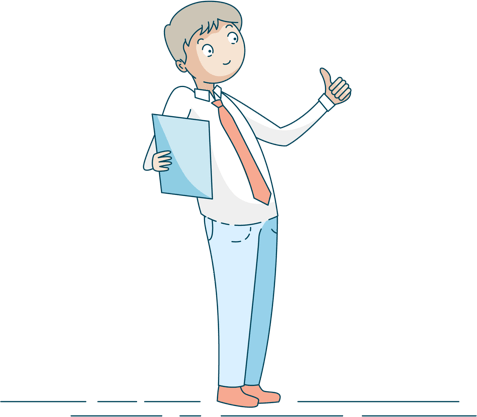 Your resume plays a big role in your ability to get a job. Therefore, you need to make sure your document is at its best. Our college resume templates give you a great foundation, but they don't do all of the work. You still have to figure out content and phrasing issues.
A resume builder
, on the other hand, gives you industry-specific advice you can use to build an impressive document.While templates make the design process easy, builders make writing simple. Answer a few questions, and then get professional help creating each section. Users see a ton of benefits.* Document checked over for spelling and grammar errors * File tailored to one or more job postings * Customized layouts created to better fit your experience * Advice given about keywords, metrics, cover letter writing, and interviewingYou can use a resume builder to create a top-of-the-line first draft that will help you get an interview.