Resume Builder: A Comprehensive Guide
Try Our Easy-to-Use Resume Builder
Create a professional resume in a few simple steps.
An online resume builder is the best way for you to create a job-winning resume. A resume builder shaves time off your professional preparation and makes it easy to make the most of your job search.
What You Get with an Online Resume Maker:

Professionally designed templates that showcase your unique work history in a new light.

Step-by-step advice that guides you through each crucial resume section.

Prewritten and job-specific descriptions featuring industry-based keywords.

How Our Online Resume Builder Works

Pick your favorite resume design. Don't worry; you can always change it up later.

Pssst… tell us a little bit about who you are.

We'll provide you with expert-approved snippets to add to your resume – just personalize them and voila!
What Our Customers Say
Found the service very professional and easy to use. Loved the final copy of my resume.
- Monique P.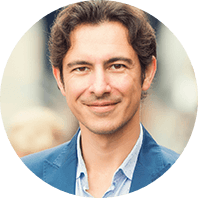 I have always feared writing resumes because the format, look and feel were always so frustrating. This website allowed me to create a beautiful resume and cover letter, tailored to the job. I highly recommend to anyone who is interested in a professional resume to try this out.
- Jimmie K.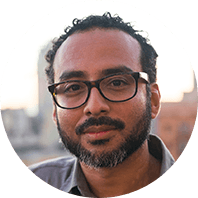 This is the best thing since sliced bread, and just as easy to butter! Thank-you for such great (help) ideas. So professional, yet easy to lay out. Just need that certain phone call from a great employer!
- George T.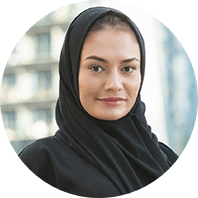 Since I have poor computer skills, I absolutely love your program! It made creating a new resume simple! It looks very professional!! I've been recommending it to my co-workers and friends too. Thank you!!
- Nylah L.
For Resume Templates and Cover Letters please see over 400 FREE Resume Templates and Samples and Free Cover Letters.
Resume importBuild a resume by uploading an existing resume document to continue working on it.
Design templatesCreate a resume from a number of pre-built designs.
Writing tipsProfessional resume writer at your fingertips: use in-app guidance on resume writing.
Text templatesUse editable, pre-built text templates to fill out your professional resume.
Text formattingControl the appearance of text with basic options such as bold and italics.
Online versionCreate a resume that can be shared with potential employer online.
EmailingShare your resume via email from within the tool.
Cover letterCreate a cover letter to be included with your resume.
Online trackingSee how many times your online resume has been viewed.
How to Write Your Resume
A powerfully written resume is the difference between snagging interviews for exciting opportunities or a months-long job search.
But writing a resume can be time-consuming, especially if you're rusty. Getting help from an online resume creator can save you hours of hassle and leave you with a standout document that addresses the following professional concerns.
What should I include on my resume?
No two resumes are alike-- this document is a unique reflection of your experience and skills. However, you should always include the following:


Professional summary statement



Are my resume sections well written?
Once you have a solid first draft of your resume, take the following steps to perfect it. You've poured time and energy into this document – don't miss a tiny error that can cost you a fantastic opportunity!

Get an extra set of eyes! Ask a friend to look over your resume; they might catch a typo.

Use a free grammar and spelling checker to avoid common slips like there/their/they're.

Use an online resume builder with built-in editing tools and insider tips to polish your resume to perfection.
What's the ideal length for my resume?
The old one-page resume is no longer the standard. Your resume length depends on the range of your professional experience.

One page: Best for students, entry-level workers, or professionals changing career paths

Two pages: Best for professionals with over 10 years of experiences

Three pages: Best for academics and managers with specialized skills sets
Which resume format should I use?
When it comes to your resume, you have three resume formats to choose from.

Chronological: The preferred format of hiring managers. Best for jobseekers with a steady work history.

Functional: Best for jobseekers with specialized skills but little to no work experience.

Combination: Combines the best elements of chronological and functional resume formats. Best for skilled workers with a short work history.
What other resume tips should I keep in mind?
Your resume is your first impression – you want to make it count. Our how to write a resume guide advises you on the following best practices:

What and where to include your professional information

How to choose the ideal resume format

How to personalize your resume for each job opening

Which downloadable format to send out

How to proofread and polish your resume
Using an Online Resume Builder Can Save Time and Money
The job search can be a lengthy process – just look at the statistics below! The good news is that an online resume maker gets you a professionally formatted resume in no time, which means you can take the first step toward a better paycheck faster.
1
The 6 Second Scan
Most recruiters scan your resume for a mere six seconds. An online resume builder optimizes your information by emphasizing what recruiters want to see.
2
Longer Interview Process
Organizations are spending an average length of 36 days to fill a role. A strongly written and well-formatted resume can nudge you further along the process.
3
Stiff Competition
According to recruiters, 1,000 individuals see a job posting, 200 start to apply, 100 submit their application, 75 resumes are screened out by Applicant Tracking Software (ATS), and only 25 resumes are seen by actual hiring managers.
4
Application Tracking Software Optimized
With more industries screening applicants through ATSs, the chances of your resume being seen by the hiring manager is 25 percent. Our resume creator formats your information to beat these systems.
5
Only 1 Percent Get an Offer
This job market is rough. Out of 100 applicants, 20 percent will get an interview, and just one individual will receive an offer. Our ATS-optimized resume options will get you through the initial hurdles.
6
Longer Job Searches
Since the time between posting and filling a role has increased, the average job search process can last two whole months. Actively searching for new positions and utilizing an online resume maker can help shorten your job search.
7
Shorter Prepping Period
It can take the average jobseeker anywhere from a few hours to a few weeks to write the perfect resume. Our online resume creator shortens that time to a few minutes.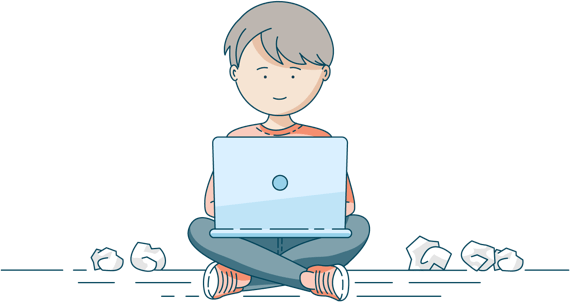 Use our Professional Resume Writing Services
Our online resume builder is the best starting point for creating a solid job application. If you're struggling with your job search, match up with one of our many professional resume writers. These highly trained individuals can help you share your unique story with potential hiring managers.
Here's how it works:

Order your resume writing package

Answer a few questions about your professional background

Schedule a 1-on-1 with your trained resume writer

Receive and review your completed resume within three days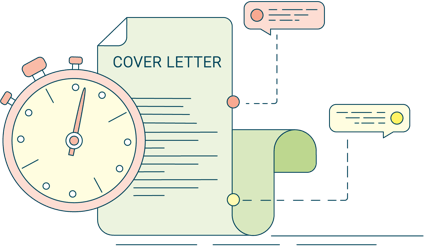 Does anyone still write a cover letter? It'll surprise you to learn that many career experts agree: sending a cover letter is your best option.
A well-written cover letter is the ideal opportunity to demonstrate your personality. With hundreds of applicants competing for a single role, a cover letter lets a potential employer learn more about you the person, not you the employee.
When writing your cover letter, remember to edit and proofread. A well-written message can have a powerfully positive effect on the hiring manager, but a poorly reviewed letter can cost you an extraordinary opportunity.
Don't worry – we have plenty of services and tips to help you get started.
Cover Letter Builder
Our online resume builder also features a cover letter feature that includes:
| | |
| --- | --- |
| | Pre-written statements |
| | Customizable fill-in-the-blanks paragraphs |
| | Matching formats and template |
Starting a letter is challenging, but our library of cover letter examples provides general direction and helps you establish an appropriate tone. You'll find:
| | |
| --- | --- |
| | Samples that span a wide range of career fields |
| | Examples with job-specific writing advice |
These guidelines help you write a compelling and personalized cover letter. Our tips include the following:
| | |
| --- | --- |
| | Breakdown of three letter formats. |
| | Which sections belong in your cover letter |
| | What to include in your cover letter |
| | Essential writing tips |
If you've written multiple drafts, but you're still struggling, rely on our professional help. We have experienced cover letter writers who can help you create the perfect introduction.
| | |
| --- | --- |
| | Answer a few questions about your professional background |
| | Have a 1-on-1 consultation with your personal cover letter writer |
| | Receive and review your completed cover letter within three days |