Featured In:
Table of Contents
Here are more resources that can help you
To land a data analyst position, you will need a reliable resume underlining the significant role you play in problem-solving, leading to critical decision-making in most industries. Look through our professional guide to build a perfect resume showcasing your unique skills and qualifications with our step-by-step guidance, practical examples and useful tips.
Data Analyst Resume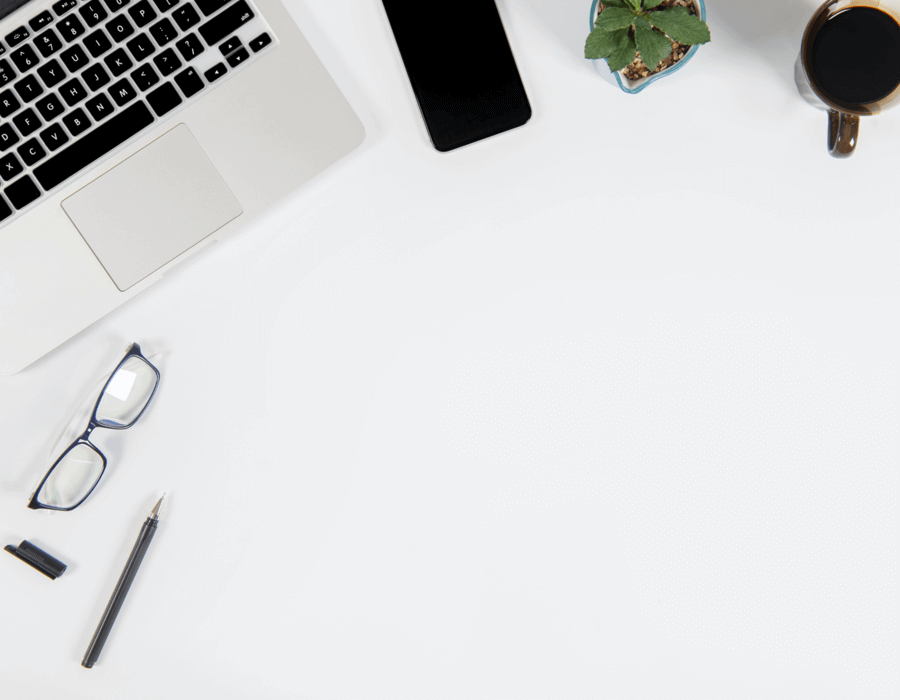 Data Analyst Resume
Chloe Johnson's resume highlights her career history, professional skills and education organized into different sections. You can use this example as a reference or starting guide in understanding the kind of information a resume embodies.

Certain elements are common to all resumes, like the following:

Your contact information with full name, email address, phone number and current location.
A professional summary or an objective statement based on your application goal.
Your work experience must be listed in reverse chronological order to describe your career history.
A skills segment to highlight your work profile, including soft, hard and technical skills.
An education section detailing your qualifications and degrees.
A custom section to include any licenses, certifications or awards.
Free Downloadable Resume Templates
Prepare to Write Your Resume
Before writing the resume content, go through these resume preparation tips. It will give you a better idea of what you want your resume to look like.
Include the key requirements of the position you have chosen, like the essential skills, qualifications, duties and responsibilities associated with the role. Take note of these details to incorporate them into your resume.
Collect relevant information regarding the role you are applying for, for instance, analyzing the job market for the position and exploring the popular certifications or skills prevailing in different sectors.
Design your resume to be an applicant tracking system (ATS) compatible by incorporating keywords or phrases from the job description. Recruiting managers use the ATS to filter out potential candidates.
Ensure you have all the information you need to build your resume in one place. Like your degree or diploma, references from previous companies, job-relevant certifications or licenses and links to any online work you have submitted or published.
Go with a simple and readable font and the right resume format. We'll guide you on picking one in the coming sections. Avoid spelling mistakes, grammatical errors, inconsistent design and overused keywords.
Before writing your resume, look through multiple resume examples and analyze them to build your own.
Choose the Right Resume Format
Picking an appropriate resume format highlighting your strengths while downplaying your low points is crucial. The resume format is the foundation for your analytical and interpretive skills while emphasizing your career history and qualifications. There are three general resume formats that you can choose from: chronological, functional and combination.
These tips will help you choose the format working in your favor:
Choose the chronological format if you have a rich and consistent career history. This design emphasizes your work history and is ideal for experienced positions. People with over 10 years of experience can adopt this format.
Pick the functional format if you have less to no experience. This format emphasizes your professional skills and qualifications and is preferred for entry-level and inexperienced positions. It is also ideal for individuals rejoining the workforce, part-time roles and freelancing.
Choose the combination format if you are switching industries or aiming for promotion. This format highlights your skills and work history equally and is preferred by professionals with steady careers and midlevel experience.
If you are still unsure of which format to pick, our resume formats guide can help you decide by offering a comparative analysis of these formats.
Chronological

Functional

Combination
How to Write Your Resume with Examples
Now you are equipped to start writing your resume. We will assist and guide you in drafting a striking data analyst resume with section-by-section suggestions.
1. Write a compelling opening statement.
Your resume can start with either an objective statement or a professional summary. Analytical experts with consistent and long work histories can utilize a summary statement to showcase their professional growth. Meanwhile, an objective statement is better for entry-level analysts seeking senior roles or candidates switching work industries.
Let's assume that you're an entry-level business process analyst seeking a lead analyst role. Your objective statement should highlight why you're perfect for a senior role through your skills and task accomplishments.
Refer to the following good and bad objective statement examples.
Poor example:
"Organized professional seeking a full-time position in your company to enhance and develop my skills in enabling the company to grow."
Even though this example mentions the candidate's objective, it fails to specify the role-specific skills or qualifications of the candidate.
Good example:
"Organized and talented analysis professional with two years of experience, seeking the position of data analyst at Syntax Analytics. Equipped with collecting, analyzing, authenticating and modeling data sets to enhance business operational productivity. Expertise in statistical analysis to conduct market research and identify patterns and trends."
On the other hand, this objective statement highlights the numerous technical skills and the candidate's role aspiration.
If you are opening with a summary statement, these suggestions can help you write a better one:
Tailor your statement according to the position by adding one or two skills from the job description.
Showcase career achievements and success in numerical terms.
Mentioning certifications can ramp up your worth, especially for a data analyst role.
Your summary statement should be brief and readable. Don't use repetitive keywords and phrases to make it more appealing.
Check out this summary statement:
"Motivated and result-driven data analyst with more than four years of experience offering expertise in analysis and testing of business requirements to drive the deployment of applications, business processes and system solutions. Highly analytical and detailed with documented track record in full software development life cycle (SDLC) methodologies and Agile software development techniques. Communicative and collaborative with a proven history of improving business operations to support corporate growth and revenue."
2. List a mix of interpersonal and job-specific skills.
The skills section demonstrates your caliber and ability attached to the role of the data analyst. Mention six to eight skills acquired through education, training and hands-on experience under this section.
Each resume format includes the skills section in a unique way. The chronological format contains your skills in a bulleted list, while a functional format can provide detailed skills content.
You can add three to four skills in a functional layout and expand on them through a bulleted list. These bullets can contain job tasks or achievements for that particular designation.
Here's a skills format example for a functional resume:
Skills
Database Support
Utilized five professional statistical techniques and maintained large databases to collect and analyze data from partners and customers.
Cleaned up and backed up 50% of data to maintain data integrity during extraction, manipulation and processing.
Supported, wrote and maintained technical and functional specifications to document database intentions and requirements.
The following skills format example for a chronological or combination resume:
Skills
Data validation
Enterprise application integration
Process mapping
Oracle Business Intelligence
MS Power BI
Tableau
Teamwork
Time management
The functional format provides a more elaborate description of your professional skills, shifting focus from your limited work experience. In comparison, the chronological or combination formats list your core skills.
Add a collection of soft, hard and technical skills to your resume to create more impact. Even though a data analyst's role relies on technical skills, don't overlook the significance of soft skills to hold your position. The following table consists of a list of soft, hard and technical skills for your reference:
Soft skills are inclusive of any profession. It reflects your people skills and ability to interact with your co-workers, employers and clients. A data analyst taps into these soft skills:
Excellent communicator
Dependable
Team player
Problem-solver
Detail-oriented
Critical thinking
Active listener
Ability to do research
Practical
Coordinate within a team
Hard skills reflect your ability to operationalize a data analyst's role with specific skills learned through training and education. Here are a few hard skills applicable to a data analyst:
Data analytics
Data mining
Data interpretation
Data validation
Process mapping
Enterprise application integration
Data visualization
Predictive analysis
Diagnostic analysis
Descriptive analysis
Technical skills reflect your ability to utilize technological tools and resources aiding your data analyst role. These are the technical skills of a data analyst:
SQL
Microsoft Excel
Microsoft Access
Microsoft Power BI
Tableau software proficiency
Oracle business literacy
Statistical programming literacy
R or Python know-how
Proficient in SAS and SPSS
Head to our Resume Builder to find more job-related skills for a business process analyst. You can also get automated skills suggestions and prewritten resume content through our incredible tool.
3. Highlight your job accomplishments through your work history.
The work history section captures your career trajectory and progression by documenting your career milestones, accomplishments and achievements. Try these suggestions while writing your work history section:
In chronological order, mention the different jobs or positions you've held before applying for the current job.
Include the job title, employer or company's name, location and duration of employment, along with the job description under each entry.
Each job description should emphasize the tasks, duties and responsibilities attached to each job title.
Review the following examples to know how to write a good job description instead of a poor one:
Poor example:
Work History
01/2021 to Current
Data Analyst | Cardea Bio | San Diego, CA
Report-making and documentation for various projects.
Managing projects.
Producing monthly reports.
This work history only informs the key responsibilities but fails to mention the specific tasks performed.
Good example:
Work History
01/2021 to Current
Data Analyst | Cardea Bio | San Diego, CA
Synthesizes 60% of current business intelligence data to produce reports and polishes presentations, highlighting findings and recommending changes.
Identifies and documents project constraints, assumptions, business impacts, risks and scope exclusions.
Produces monthly reports for 12 staff members using advanced Excel spreadsheet functions and Tableau visualization tools.
On the other hand, this work history talks about the different tasks, duties and responsibilities linked to the data analyst role. It also accentuates the professional skills of the candidate.
As a data analyst, the way you document your work history directly impacts the hiring process. Here are some suggestions for writing your work history:
A data analyst knows the significance of quantifying data. Try quantifying your career successes, milestones and professional achievements to aid easy visualization for the employer.
Modify your work history to align with the requirements of the applied role. Mention your ability to pract the key skills highlighted in the job advertisement to prove your caliber and competency in handling the position.
It's helpful to exclude irrelevant job titles not in tune with the aspiring job if you have extensive professional experience. If you are applying for an entry-level position then it's beneficial to include your internship experience and others.
4. Include an education and certifications section.
Education
Your qualifications are displayed under the education section of your resume. This section reveals your academic background by listing your degree or diplomas solidifying the data analyst role. A bachelor's degree is a minimum requirement to become a data analyst regardless of your employment domain.
Here are a few pointers on how to display your academic background:
Start listing from your highest degree or diploma. If you are a college graduate, you need not include your high school diploma.
Include these details about your education — the name of the degree or diploma, school, college or university's name and location of school/college/university.
Include role-enhancing certifications upscaling your data analyst's role.
Certifications, licenses and custom sections
In case you possess more than two certifications, it's advisable to create a custom section to showcase them. You can create additional sections for your certifications, licenses and awards. Here are some certificates that may help your career and resume:
Google Data Analytics Certificate
This certification is appropriate for you if you are a beginner and looking to become a certified analyst.
Certified Analytics Professional (CAP)
This certificate is for individuals who want to advance their data analytics skills.
Microsoft Data Analyst Associate Certificate
One of the most esteemed certificates for a data analyst, this course proves your proficiency in data preparation, visualization and analysis skills.
Springboard Data Analytics Certificate
This certificate is preferred by candidates who want to enhance their problem-solving and critical thinking skills as an analyst.
Free Downloadable Resume Templates for Data Analyst
Check out these free and downloadable templates, pick any of these designs and personalize them to meet your career needs.
FAQ
Updated: August 10, 2022
What are the top three skills of a data analyst?
The skills for a data analyst would be dependent on the kind of role, the industry and the field of work they're in. A data analyst working in business development would use analytical and data interpreting skills for predictive analysis and market research. Nevertheless, these three skills are a must-have for any data analyst:
Critical thinking
SQL and programming languages
Data analysis and visualization
How can a data analyst resume stand out?
Your resume reflects your professional identity. Mold your resume to showcase your technical skills, qualifications and quantifiable account of your professional achievements. You can also add a data analytics certificate from Google or other role-enhancing certifications to boost your resume. Staying up-to-date with the latest technologies and innovations in your field and refining your data analytical skills can give you the edge.
How much does a data analyst earn?
The salary of data analysts varies with the role, experience level, geographic placement and skill set. According to payscale.com, the average annual salary of data analysts is $62,365. An experienced (10 to 19 years) data analyst earns an average salary of $71,819 and a midlevel (five to nine years) experienced analyst earns $69,990. Skills like data analytics, SQL and statistical analysis draw more salary.