RESUME FOR INTERNSHIP:
998 Samples + 15 Templates + Writing Guide
Rock your internship resume with our comprehensive guide and sample templates
Imagine standing in line with hundreds of other people all vying for the same internship. When it's finally your turn, the job recruiter says, "You have six seconds."
Six seconds?
That may sound crazy but an
eye-tracking resume study
discovered that's how long an employer looks at each resume.
You have to make an impression and you have to make it quickly.
We're here to help make your resume stand out.We created
15 professional templates
for you to download. We found samples of
real-life resumes that landed internships
. And we put together a
resource toolkit with almost 1,000 sample resumes, tips, and ideas
created by the best universities.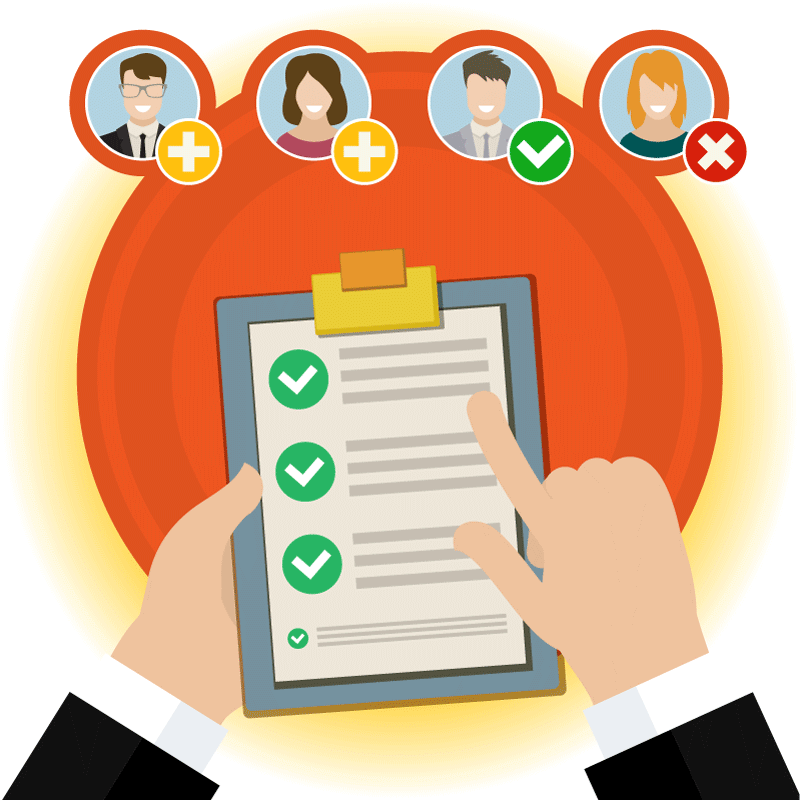 Here are the key aspects of your internship resume we'll guide you on:
How to Write an Internship Resume: The Basics
How to Write an Objective (and whether you need one!)
Internship Resume Format
How to Use Free Internship Resume Templates and Samples
How to Write an Internship Resume: The Basics
It's tough to grab an employer's attention in just a few seconds, especially when you have little or no job experience.But it is possible. You just have to be a little more creative.Look at your past jobs and the duties you performed in a new light..For example, if you are applying for a banking internship but never worked in a bank, think outside the box. Maybe you handled money at a concession stand. Or, maybe you had to balance a cash drawer in a job as a supermarket checker.Remember, your goal in landing an internship is to use the skills you already have to contribute to your academic and career goals, and gain new skills as well. Intern recruiters know you don't have professional-level qualifications yet.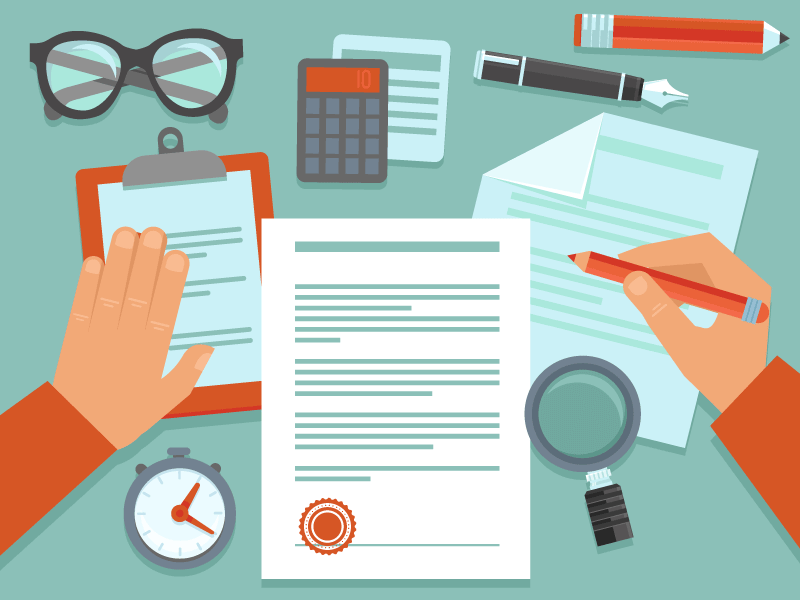 They're looking for someone who wants to learn and who has transferable skills like:
Ability to communicate
Willingness to work hard
Creativity
Problem-solving ability
Initiative
Ability to multi-task
Leadership
There are a few basic requirements for your resume. Every internship resume should be:
One page in length
Clean, error-free, and easy to read
Structured and written to highlight your strengths
Immediately clear about your name and the position you are seeking
Surprisingly, your high school or college
GPA isn't as important to intern recruiters as you might think
. In 2013, internships.com
surveyed 300 intern recruiters
and found
employers put more value on relevant work experience
than academic performance.Your list of skills and experience is one of the most valuable things on your resume. Here's an easy way to start building a great experience section for your internship resume.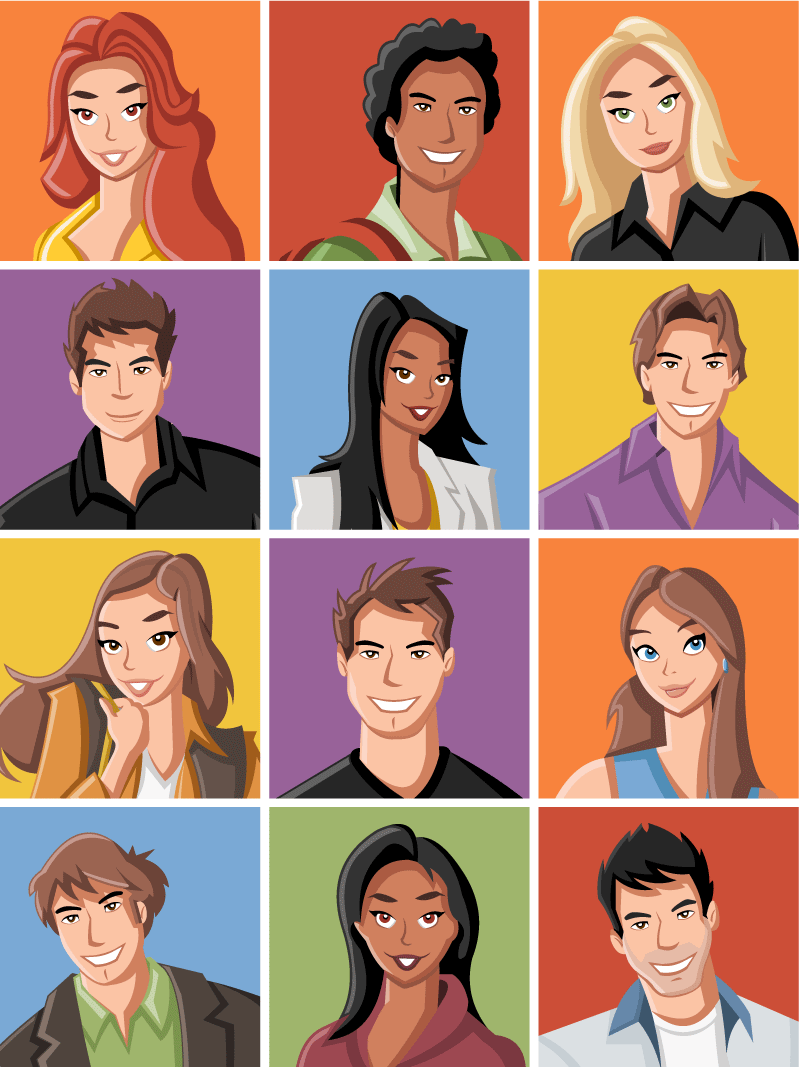 First, create a master list of every job, skill and academic achievement you have in your background. Keep updating it as you think of new things to add. This is a valuable tool to help you customize each resume you send out.You'll pull from this master list to emphasize the skills and experience you have that each employer is looking for. Think of your resume as a way of matching what you have to offer with what an intern recruiter wants for that particular internship program.Keeping these basics in mind, let's get down to business.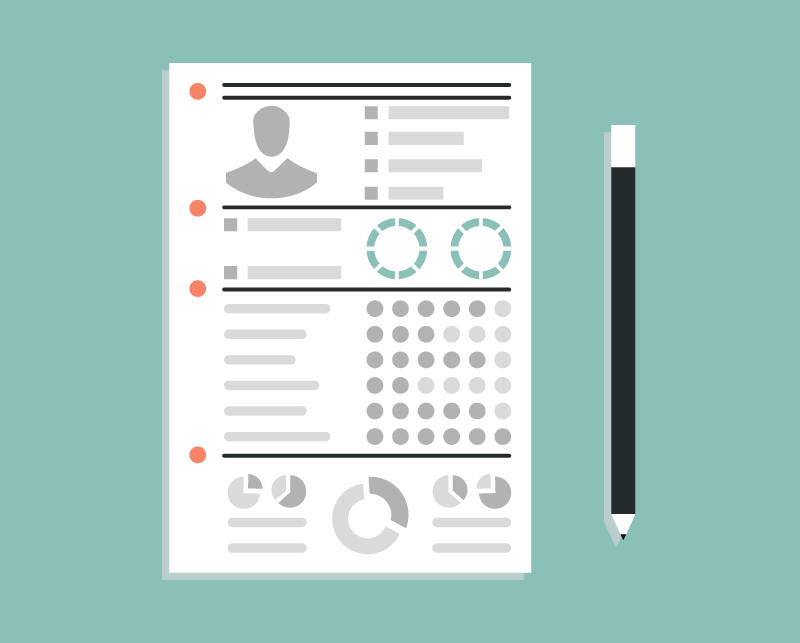 How to write an objective statement
The objective statement goes near the top of your resume, and, in a matter of seconds, should tell an employer what you have to offer. That means you have to write lean and mean. Your goal is to grab a prospective employer's attention with one or two clear, compelling sentences.Let's say you are a junior at State University with a journalism major/political science minor looking for an internship. You have experience writing news and features for the college paper. You also created fliers for a local political candidate. Last summer, you were a part-time copy editor at a community weekly. You would someday like to be a press secretary. You are also a swimmer and have won state meets.Here are some internships you might apply for:
Public relations intern:
Public relations position in which I can use my journalism training and my years in competitive sports to promote the New York Yankees.
Campaign intern:
Journalism major desires to use political experience to help John Doe get elected.
College recruitment intern:
Journalism student and championship swimmer seeks position as marketing assistant to use writing skills and competitive swimming experience to raise awareness of the importance of student-athletes at State University.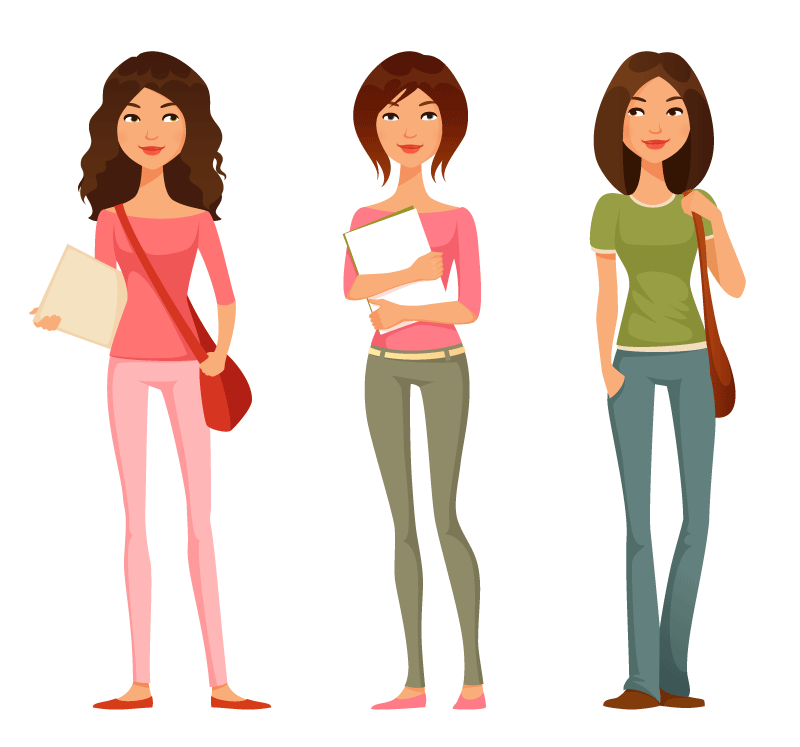 Should you always include an objective statement?
An objective statement tells how you can benefit the company. What employer wouldn't want to know that?Yet opinions are divided on whether or not objective statements belong on resumes. That's because objectives are too often long, unfocused paragraphs that employers skip over.An objective statement like "Seeking a challenging and rewarding position in a dynamic organization for potential growth" is just a lot of words that say nothing meaningful.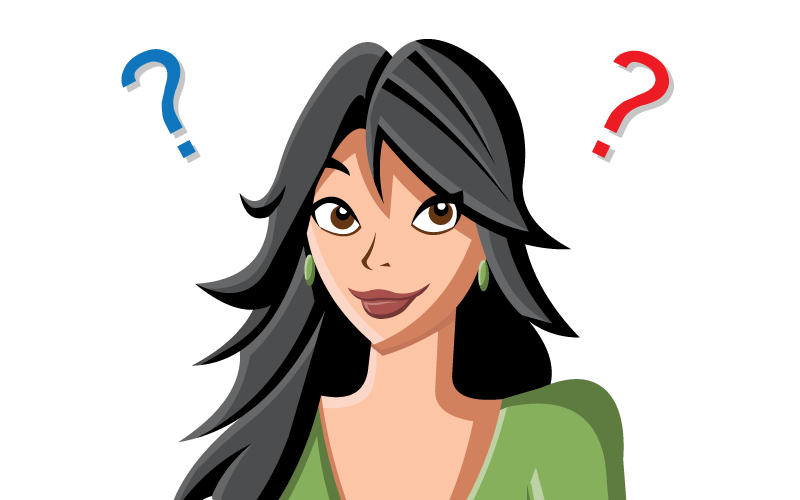 Some applicants replace "objective statement" with different names that serve the same purpose: Career Summary, Job Goal, Skill Set, Profile, or Personal Branding Statement.Whatever you call the section of your resume that tells an employer how your particular skill set and knowledge will help the company achieve its goals, it's still an important part of your resume.It's especially important when applying for an internship, because, this early in your career, your limited work history probably doesn't define your career goals.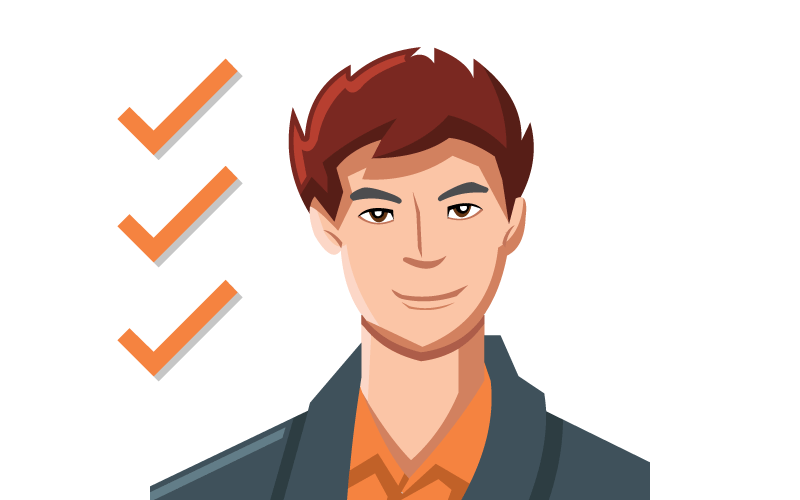 Some general guidelines:
Make it concise and specific. Don't be vague.
Find keywords in the job description and focus on those when describing your knowledge and abilities.
Make your objective as unique to you as possible.
Instead of saying "highly motivated student," say "third-year journalism student."Instead of saying "excellent communication skills," say "produced political fliers."
Emphasize your benefit to the employer.
You want to tell the company what you can do for it, not ask what it can do for you. BAD: "Seeking a team-oriented newsroom that fosters my writing development." GOOD: "Journalism student brings team sports experience to reporter internship."
Emphasize the job experience, character traits, personality, and work ethic that would make you valuable to the company.
Make it impersonal.
Do not write in first person. Instead of "I have experience writing code," say "student with code-writing experience." It's almost always best to leave out adjectives and personal pronouns.
Try to make each word engaging. A great resume grabs the attention of a potential employer right away.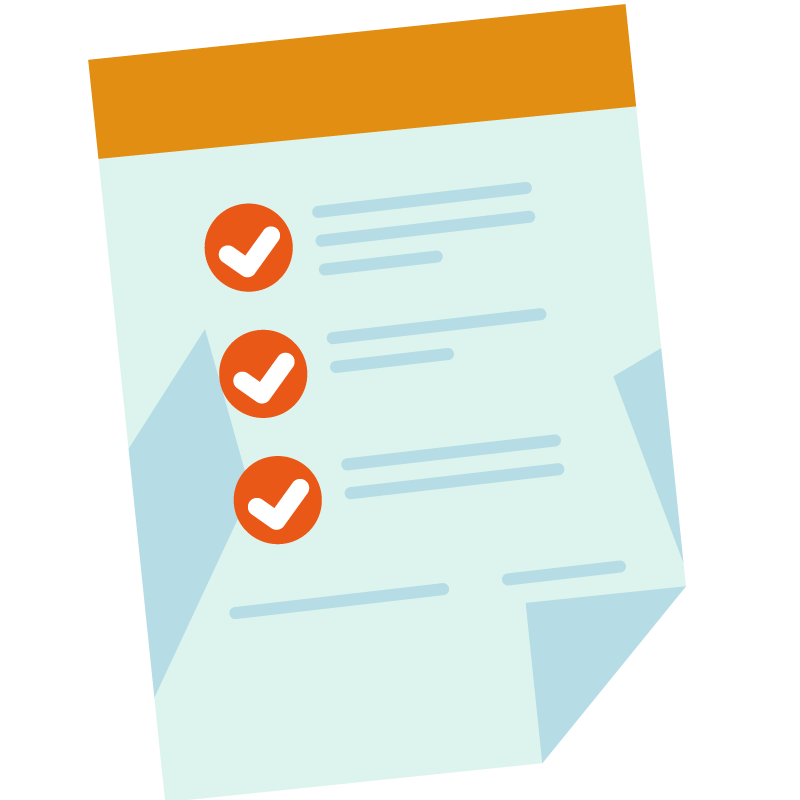 One size doesn't fit all.
Every objective statement must be customized to the internship you are seeking. Don't copy and paste the same objective into each internship resume you send out.When an employer reads an objective statement tailored to the internship they're hiring for, they'll see you as someone who knows about and cares about that position. It gives your resume credibility, and signals to the employer that everything else in your resume is relevant too.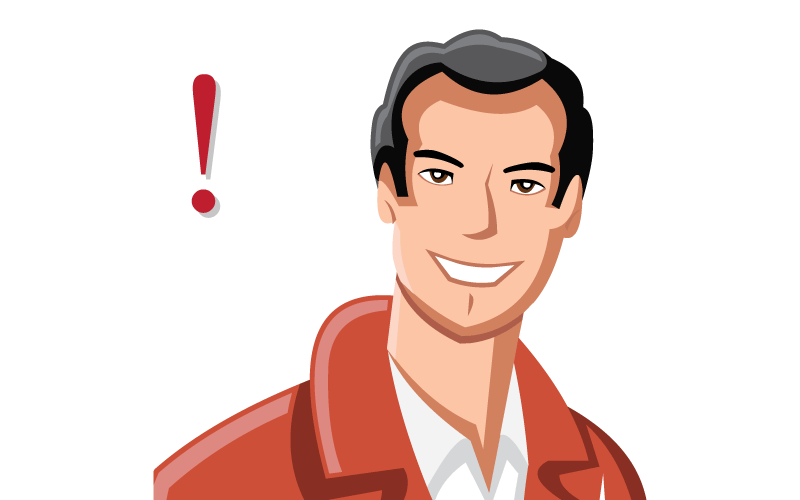 Now that you know the basics about an internship resume and how to write an objective statement, it's time to compile your winning resume.Some sections you might include on your internship resume:
Objective
Education
Relevant Coursework
Skills
Relevant Experience
Professional Experience
Honors & Activities
You don't have to include all of these sections. Choose those that are relevant to your experience and the internship you're applying for.
Ready …
You've done research on the company. You know what it's all about. You know their mission statement.
Set …
You've identified some keywords that describe what the company wants. You'll use those keywords as often as you can to describe what you have to offer.
Go!
Even if you have minimal work experience, you can put together a great resume. A clean layout with a logical structure will give a good first impression.
Contact Information
Display your name, email address, and phone number prominently. (Make sure your voicemail greeting is appropriate.)
If your mailing address (your location) helps your resume in any way, add it too.
If you have a strong LinkedIn profile, include the URL to your page.
Don't use a silly email address. One that includes your name is best.
Objective
Make it clear you are seeking a specific position.
State what you can do for them, not what they can do for you.
Use keywords from the company's website or the internship description.
Education
Start with the degree you are currently working toward. Note the date you expect to graduate. For example, "B.A. expected in June 2017."
List your previous degrees in reverse chronological order, including the name and location of each institution attended.
Include majors, minors, or areas of specialty for each degree.
Include your high school only if you want to highlight its academic reputation or if its location is relevant to the internship.Example:

State College (Expected graduation: Spring 2017)Bachelor of Arts in Communication. English minor. Concentration on public relations.
Relevant Coursework
Use this section to show you have appropriate transferable skills, even if you didn't learn them in the workplace.
Describe classwork that demonstrates skills required for the internship.
Include class projects that bolster your value to the employer.Example:

Sports writing
Communicating Effectively: Increased traffic to college's SportsTalk website through Search Engine Optimization
Public Speaking
Video for the Web: Filmed an athlete training for a triathlon
Skills
Write a strong summary of your qualifications. Start sentences with active verbs whenever possible.
Align what you have to offer with what the employer wants.
List the skills that are most important to the internship you are applying for.
Be creative. You'd be surprised how many life skills transfer to job skills.
Include proficiencies as well as interpersonal skills.Example:

Proficient in Microsoft Word, PowerPoint, and Excel
Experience with online research
Bilingual: Fluent in English and Spanish
Relevant Experience
Include experience that's relevant to the internship. If you are applying for a job in sports marketing, for example, describe your summers working at the baseball stadium.
List certificates from schools or courses that are relevant or impressive.
Describe situations in which you were a leader or an innovator.Example:

Directed setup of political candidate's County Fair booth
Designed website for Junior Fair Queen candidate
Completed Great Lakes Bike Tour
Professional Experience
You can minimize the fact that you don't have much relevant job experience by highlighting transferable skills. For instance, working at a fast-food restaurant requires much more than bagging burgers. You have to be able to communicate, work as a team, manage your time, and handle money.
Show results of your work.
Use active verbs whenever you can.
Tie professional experience back to objective.Example:

North Rec Swimming Pool, Amherst, Ohio (Summers of 2012, 2013, 2014)Head Lifeguard

Drew up plans that led to expanding swimming lessons to infants
Created Facebook page for pool
Taught classes of up to 12 youngsters how to swim
Used Microsoft Office to make posters for annual swim meet
Honors and Activities
List awards and academic honors you have received.
Highlight specific affiliations and volunteer work relevant to the internship you are seeking.Example:

Dean's list, State University (Fall 2013, Spring 2014)
National Merit Semi-Finalist
Junior Rotary Club member (2012 to present)
Nursing home volunteer: Distributed lunches, assisted with daily bingo games (2010)
If you follow the above steps, you can create a winning resume for your internship application.And remember, a resume should always be a work in progress. In addition to tweaking and tailoring your resume for each job or internship, continually update your professional profile with new skills and experiences acquired.Be confident. Sell yourself well, and prospective employers will notice.
Make sure you know the basic rules that apply to all resumes.
List the experiences most relevant to the internship on your resume.
Internships are offered year-round, not just in the summer.
Got your eye on interning for a specific company? Check out their intern opportunities online and research what the company looks for in employees.
Seeking an internship with a particular job title? Switch up the wording to find more opportunities. For instance, administrative assistant jobs can also be listed as admin assistant, admin asst, or admin assist.
The more internships you can squeeze into your college years, the more you will learn, and the better job candidate you will make.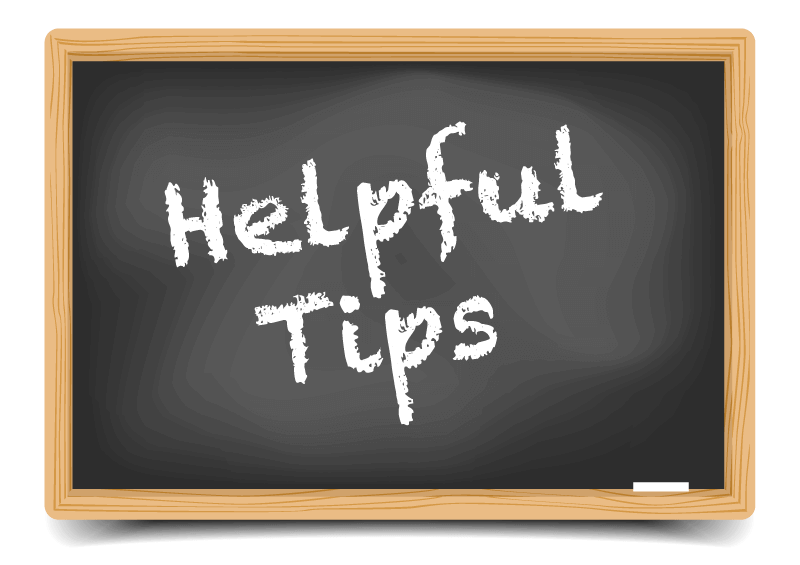 Free Internship Resume Templates and Samples
Now that you know what makes a great internship resume, we're going to show you some free templates, samples, and resources.
This is the final step
: customization.Choose a template you like. Look at resumes of successful intern candidates.Now, it's time to craft your own. Your resume should be as unique as you are. The good news is, you don't have to reinvent the wheel to do it.
Pick your canvas
15 Blank Internship Resume Templates
We took
15 fantastic resume samples in PDF
(University of Tennessee, Knoxville, Washington University in St. Louis, University of Connecticut, Northwestern University, California Polytechnic State University, The University of Oklahoma, Syracuse University, University of Nebraska-Lincoln, and the University of Connecticut Storrs – see template descriptions for details), and created
15 professional internship templates in MS Word
that you can customize and use.These templates are designed to showcase the skills and abilities of students who don't have an extensive work history but still have a lot to offer. They all work. Just pick one that suits you, download it, and customize it.
Study the masters
6 Internship Resumes and a Cover Letter that Landed High-Profile Jobs
Not sure what to say or how to say it? We convinced
six people who landed great internships
to allow us to post their resumes here for you. Don't worry if they seem to have more impressive credentials than you do. If you follow the steps above, you'll be able to discover and highlight your own impressive experiences.
University Resources
Over 1000 resume samples and ideas
In this section you will find more than 50 university resources that contain almost 1,000 samples, ideas, and tips for you to use.
University of California, Davis
– PDF with 9 resume samples – a simple resume, a chronological format for an internship position, a laboratory research assistant resume, a chronological format for a career position, a functional format for a career position, a chronological format for an entry-level career position, a combination of chronological and functional format for a research position, a resume with international experience, and a technical resume used for applying for positions in information technology, engineering or consulting.
Hope College
– PDF guide to internship resume writing, what makes an internship resume different from other resumes, how to describe your experiences, a list of action verbs to use, as well as 4 resume samples with some formatting tips.
University of Minnesota
– 32 real student resume samples for different majors: Continuing Education Majors, Design Majors, Food, Agricultural and Natural Resource Science Majors, as well as Masters and PhD resume samples.
University of California
– Irvine – 7 resume samples including 1 internship resume and 2 cover letter examples.
Harvard
– an online resume workshop explaining how to write resumes, a PDF guide with resume tips, a list of action verbs, how to write an effective cover letter as well as a resume sample, 2 resume templates, and a cover letter sample. They also provide 2 Word resume samples and 2 PDF resume samples.
University of Illinois Chicago
– Help with creating a resume and writing a cover letter, video that explains the basics of writing resumes, 4 freshman resume samples, as well as 4 engineering resumes with internship/research experience, and 6 sample resumes for different majors.
University of California, San Francisco
– Video tutorials on how to write a successful internship resume, and an action verb list, including 5 sample internship resumes and 1 before-and-after example.
Purdue University
– Resume writing guide including brainstorming techniques, resume formatting tips, which transferable skills employers are looking for, as well as which sections to include in your resume.
Rose Hulman Institute of Technology
– 5 sample resumes by class year, and 20 sample resumes by major.
University of Oklahoma
– 76 sample resumes by major for full time jobs and internships. Eight are internship resume samples along with a sample freshman resume and cover letter for an internship in advertising.
San Jose State University
– 75 pre-career and career resume samples by major in applied sciences and arts, business, education, engineering, humanities, science, and social science.
The Evergreen State College
– 2 sample internship resumes.
Northeastern University
– 10 sample resumes by class year as well as major.
Princeton University
– 4 sample resumes by class year.
University of Texas, Dallas
– 4 sample internship resumes in PDF format.
St. Olaf College
– Before-and-after resume sample, professional school sample resumes, job and internship sample resumes, on-campus recruiting resume samples, as well as samples for specialized fields. 28 samples available in total.
University of Berkeley
– 56 page job and internship guide which includes a resume and letter writing guide with resume dos and don'ts, along with 9 sample resumes and cover letters.
Pepperdine University
– 6 PDF sample resumes for MFT and psychology in both functional and chronological formats.
Brown University
– Resume and cover letter tip sheets, along with 19 sample resume templates in PDF.
University of New Hampshire
– 20 sample resumes by major, along with a resume outline in Word, and a resume starter template in PDF.
Monash University
– How to write a resume workshop and examples
University of North Florida
– 4 sample PDF resumes for internships, 6 sample resumes for entry-level jobs, and 5 sample resumes for experienced alumni.
Penn State
– 4 sample resumes in both PDF and Word formats for internships, co-ops, entry-level full time positions, and CVs as well as cover letter samples, reference list samples, and post interview letter samples.
Rutgers University
– Career and internship planning guide in PDF format which includes sections on preparing for internships, finding an internship, and making an impact at your internship. Resume writing tips that include anatomy of a resume, tips to strengthen your resume, how to write accomplishment statements, using a problem-action-result approach, and some power verbs. The guide also contains 8 sample internship resume templates and 2 CV templates.
Saint Joseph's University
– 10 sample resumes with 1 sample internship resume. They also have resume examples by major, and a "Resumes for International Students" webinar.
Rollins College
– Guide on how to write a resume, resume format and style, as well as samples of different types of resumes, such as targeted, integrated, CVs, and federal resumes.
Marquette University
– PDF guide to resume and cover letter writing for internships along with 1 sample cover letter and 2 sample resumes.
Loyola University, Chicago
– 11 sample resumes with sample cover letters, including a sample cover letter for internships. They also have various resume and job search guides.
University of Tennessee
– 15 sample resumes by major, as well as various sample cover letters.
Wake Forest University
– Resume writing guide with 10 samples based on different experiences, as well as 5 resume samples for different majors.
Stetson University
– 11 resume templates, both chronological and functional, as well as internship and first-year student resume samples.
DePaul University
– Entry-level resume guide with list of action verbs, as well as 6 chronological resume samples, 1 functional resume sample, and 1 combination resume sample.
East Carolina University
– 39 sample resumes by major.
Johnson & Wales University
– 12 resume samples, guidebooks, and tips.
Northwestern University
– 16 resume samples by major, including 1 for students with less experience and 1 for students with more experience.
Ohio State University
– Resume Guide includes 5 resume examples, writing tips, and keywords to add to a resume.
University of Richmond
– Guides on resume formatting tips, writing a resume, action verbs, and 15 resume samples in PDF.
Carnegie Mellon University
– 4 sample mechanical engineering resumes.
Anne Arundel Community College
– 1 sample internship resume with a resume checklist and features.
University of North Carolina, Charlotte
– Online presentation on "Resumes That Get you the Interview," resume writing guide, and 1 sample resume.
College of Charleston
– Resume writing guide, resume dos and don'ts and action verbs, with 6 sample resumes in chronological, functional and combination forms.
San Francisco State University
– Video on internship, sample goal and objectives, and 3 samples for scanning, position-based and skill-based resumes, as well as a resume checklist.
Boston University
– 1 Resume Sample Template.
University of South Carolina
– 1 sample resume template and writing guide for students.
The City University of New York
– 11 resume guides for different majors.
James Madison University
– A resume writing guide focusing on objective, education, coursework, projects and skills, experience and activities, format, appearance, and references.
Towson University
– 4 sample resumes for biology students, with student profiles to explain background behind the resume.