Teacher Resumes: Overview
Teaching is a diverse and rewarding profession that spans various educational settings. From early childhood education to high school and beyond, educators play a crucial role in the growth of ourselves and society.
Some specific teaching roles include:
Elementary school teacher
Middle school teacher
High school teacher
Special education teacher
ESL (English as a Second Language) teacher
Every teacher, regardless of their grade level, must possess a rich combination of hard and soft skills that make them the most sought-after candidate for teaching positions.
Explore our top-notch teacher resume examples below to discover how to craft a standout resume tailored to your specific teaching career.
Edit This Exaple
Middle School Teacher Resume Example: Why It Works
As a middle school educator, you hold a pivotal role in shaping young minds and nurturing a passion for learning. This teacher resume example is a great way to showcase your qualifications for several compelling reasons:
Adaptable:

This resume presents your teaching experience across different grade levels, making it suitable for a wide range of teaching positions, from elementary to high school.

Measurable:

This resume showcases your impact as an educator through measurable achievements, such as enhanced student performance and successful implementation of innovative teaching methods.

Clear:

With an optimal balance of white space, formatting, and well-structured content, this resume ensures easy readability, allowing your qualifications to shine.

Specialized:

The resume highlights the specific skills and teaching approaches you possess, ideally matching the requirements of schools or educational settings seeking those attributes.
High School Math Teacher Example: Why It Works
High school teachers specialize in certain academic fields, which needs to be reflected in their resume, as this example effectively shows, along with other great qualities:
Engaging:

The colorful and visually appealing design captures attention from the start, while the thoughtful organization of each section ensures the reader can easily navigate through essential information.

Evidence-based:

Supporting your experience with quantifiable achievements is vital. This resume effectively uses data and measurable outcomes to reinforce your proficiency as a math teacher and educator.

Structured:

With clear section headings and a well-organized layout, this resume maintains a tidy appearance, allowing your qualifications to shine without any distractions.

Relevant:

Every detail on this resume aligns with the requirements of a high school teaching position, giving the reader precisely the information they seek to evaluate your suitability.
How To Write A Teacher Resume
Crafting an impressive teacher resume is essential to stand out in the competitive job market. Follow these expert tips to create a compelling document that highlights your skills, qualifications, and experiences effectively:
Start with a Strong Header:

At the top of your resume, include your full name, contact information, and a professional email address. Make sure your contact details are up-to-date and easily accessible.

Write a Compelling Summary Statement:

Begin your resume with a strong summary statement that encapsulates your teaching philosophy, years of experience, and notable achievements. Tailor it to the specific teaching role you're applying for.

Highlight your Educational Background:

List your academic qualifications, including your degrees, certifications, and licenses. Be sure to include any relevant coursework or training that showcases your expertise as an educator.

Showcase Relevant Teaching Experience:

In the work experience section, detail your past teaching roles, starting with the most recent. Include the institution's name, your job title, and the dates of employment. Focus on your accomplishments, such as improvements in student performance, innovative teaching methods, and any awards or recognitions received.

Emphasize Desired Skills:

Teachers require a diverse skill set. Highlight skills such as lesson planning, classroom management, curriculum development, and student assessment. Tailor these skills to match the requirements of the position you're applying for.

Demonstrate Technology Integration:

Incorporating technology into the classroom is becoming increasingly important. Mention any experience with educational software, digital learning tools, or online teaching platforms.

Showcase Extracurricular Involvement:

Highlight your contributions beyond the classroom, such as involvement in school clubs, committees, or community service initiatives. These activities demonstrate your dedication to students' holistic development.

Use Metrics and Quantifiable Achievements:

Support your accomplishments with measurable data and statistics whenever possible. For example, mention how your teaching methods led to improved test scores or the percentage of students who participated in extracurricular activities.

Customize for Each Application:

Tailor your resume for each job application. Research the school or institution to understand its values, goals, and specific requirements, then customize your resume accordingly.
Skills And Certifications For Teaching Resumes
With so many changes happening in the field of education, having the right skills on your teacher's resume can make all the difference. Especially if you balance between hard and soft skills.
A hard skill is a specific, tangible, and measurable ability or expertise that is acquired through training, education, or experience. They are often related to technical or specialized knowledge and are specific to a particular field or profession.
A soft skill refers to a set of personal attributes, characteristics, and interpersonal abilities that enable individuals to interact, communicate, and work with others effectively. They are not easily quantifiable or measurable but are essential for building positive, productive work environments.
Here's a rundown of the essential skills you should showcase to impress potential employers:
Top 5 Hard Skills For Teachers
Classroom Management: Maintaining a positive and productive learning environment, handling conflicts, and promoting a respectful atmosphere.
Lesson Planning and Curriculum Development: Crafting engaging and well-structured lessons aligned with educational standards, using innovative teaching methods, and adapting content for diverse learners.
Student Assessment and Progress Monitoring: Evaluating student performance through various assessment methods and using data to inform instructional decisions.
Technological Integration: Incorporating educational software, interactive whiteboards, virtual learning platforms, and online collaboration tools in the classroom.
Differentiated Instruction: Providing personalized learning experiences by modifying instructional methods, materials, and assessments to support individual student needs.
Top 5 Soft Skills For Teachers
Empathy and Patience: Understanding and relating to students' needs and demonstrating patience in challenging situations.
Creativity: Thinking outside the box to create engaging and innovative learning experiences.
Problem-Solving: Analyzing issues and finding effective solutions to address challenges in the classroom.
Organization: Managing time and resources efficiently to plan and execute lessons effectively.
Adaptability: Adjusting teaching strategies based on student learning styles and changing circumstances.
With these skills in mind, you can showcase your expertise and suitability as an exceptional educator in 2023!
Top 5 Certifications For A Teacher Resume
Additionally, since many teaching positions require some type of license or certification, you will want to create a separate one that lists qualifications such as:
State Teaching Certification: State teaching certification is a basic requirement for all teachers in public schools across the USA. It verifies that the teacher has met the state's specific education and training requirements to work in the classroom.
Praxis Series Certifications: The Praxis Series offers a variety of subject-specific teaching certifications required in many states. These certifications include Praxis Elementary Education, Praxis Secondary Education, Praxis Special Education, and more.
National Board Certification: Offered by the National Board for Professional Teaching Standards (NBPTS), this certification recognizes accomplished educators who meet rigorous standards of teaching excellence in their subject area.
Teaching English as a Second Language (TESOL) Certification: TESOL certifications prepare teachers to work with English language learners (ELLs) and non-native English speakers. They focus on effective language instruction and cultural sensitivity.
Special Education Certification: Special education certification prepares teachers to work with students with diverse learning needs and disabilities. With a focus on inclusive education, it is a sought-after certification for educators.
Here's What People Are Saying About Us
Resume Tips For Teachers
Consider the following tips to improve the quality of your teacher resume:
Tailor Your Resume to the Job: Customize your resume for each teaching position you apply for. Highlight relevant skills, experiences, and achievements that match the specific requirements of the school or district.
Showcase Your Educational Background: Emphasize your degrees, certifications, and any specialized training related to education. Include your GPA if you are a recent graduate and any academic honors or awards.
Highlight Teaching Experience: In the work experience section, detail your teaching roles, starting with the most recent. Focus on your accomplishments, such as improved student performance, innovative teaching methods, and successful classroom management.
Include Relevant Keywords: Use keywords from the job description to optimize your resume for applicant tracking systems (ATS) used by many schools to filter resumes. This increases your chances of getting noticed by recruiters.
Demonstrate Classroom Management Skills: Showcase your ability to maintain a positive and disciplined learning environment, handling conflicts, and promoting student engagement.
Feature Your Technological Proficiency: Highlight any experience with educational software, digital tools, virtual teaching platforms, or online resources that enhance student learning.
Incorporate Student Assessment Strategies: Illustrate your expertise in student assessment, including formative and summative methods, and how you use data to inform your instructional practices.
Showcase Extracurricular Involvement: Highlight any involvement in school clubs, committees, or community service. This demonstrates your commitment to student development beyond academics.
Quantify Achievements: Use metrics and numbers to back up your accomplishments. For example, mention the percentage increase in student test scores or the number of students who participated in your after-school programs.
Emphasize Soft Skills: Highlight your communication, teamwork, adaptability, and empathy as these interpersonal skills are vital for building positive relationships with students, parents, and colleagues.
Pick the right resume format:Choosing the format for your resume is very important. It helps define the layout and presentation of your content. The three resume formats are:

Reverse chronological: Also known as the chronological resume, this format provides detailed information about responsibilities and achievements from past job positions. It is most popular and ATS-friendly format since it showcases work experience which is highly valued in job applications.
Functional: Also known as the skills-based resume, this format includes an additional section that provides in-depth information on your top three to five most relevant abilities.
Combination: Also known as the hybrid resume, this format balances the focus between job experience and skills.
With these tips in mind, you can be sure to make the best possible resume for your teaching applications!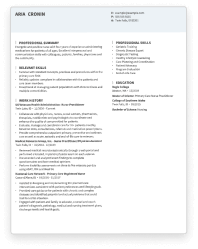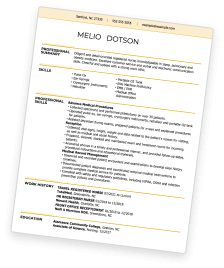 Save Time With Our Resume Builder!
Key Takeaways
Incorporate relevant keywords to optimize your resume for applicant tracking systems (ATS).

Tailor your resume to the specific teaching position and grade level you are applying for.

Highlight your relevant educational background, teaching experience, and achievements.

Emphasize both hard and soft skills, as they are crucial for a successful teaching career.

Use measurable data and quantifiable achievements to showcase your impact as an educator.
Increase Your Chances With Our Cover Letter Builder!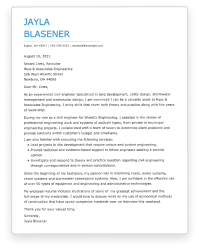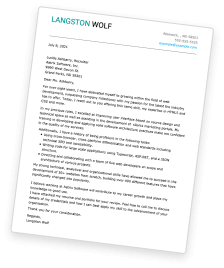 Teacher Resume FAQ
Updated: November 14, 2023
To make your teacher resume stand out, include a clear and professional summary statement highlighting your teaching experience and key strengths. Showcase your relevant education, certifications, and any specialized training. Emphasize measurable achievements and use specific examples to demonstrate your impact as an educator.
In your teacher resume, use concise bullet points to highlight your teaching roles and responsibilities. Focus on accomplishments such as improved student performance, successful implementation of innovative teaching methods, and contributions to extracurricular activities. Quantify your achievements with measurable data whenever possible.
A well-organized teacher resume should include the following sections:
Contact Information

Professional Summary or Objective

Education and Certifications

Teaching Experience

Relevant Skills (both hard and soft skills)

Achievements and Accomplishments

Professional Development

Extracurricular Involvement (if applicable)

References (optional)
Yes, including relevant keywords and phrases in your teacher resume can help your application stand out, especially when submitted online or through applicant tracking systems (ATS). Look for keywords in the job description or teaching qualifications sought by the school or district. Common keywords may include "classroom management," "curriculum development," "differentiated instruction," "parent-teacher communication," and "student assessment."
To tailor your teacher resume for different positions or grade levels, focus on showcasing the specific skills and experiences that align with the requirements of each job. Emphasize relevant teaching methods, subject expertise, and classroom management strategies suitable for the target position. Customize your resume objective or summary statement to highlight your enthusiasm and suitability for the particular role you are applying for.