Nursing Assistant Resumes | Free Downloadable Templates, Examples & Guide
Use This Template
Featured In:
Table of Contents
Here are more resources that can help you
Use these nursing assistant resume examples, free resume templates and our comprehensive writing guide to create a resume that will impress your future employers.
Nursing Assistant Resume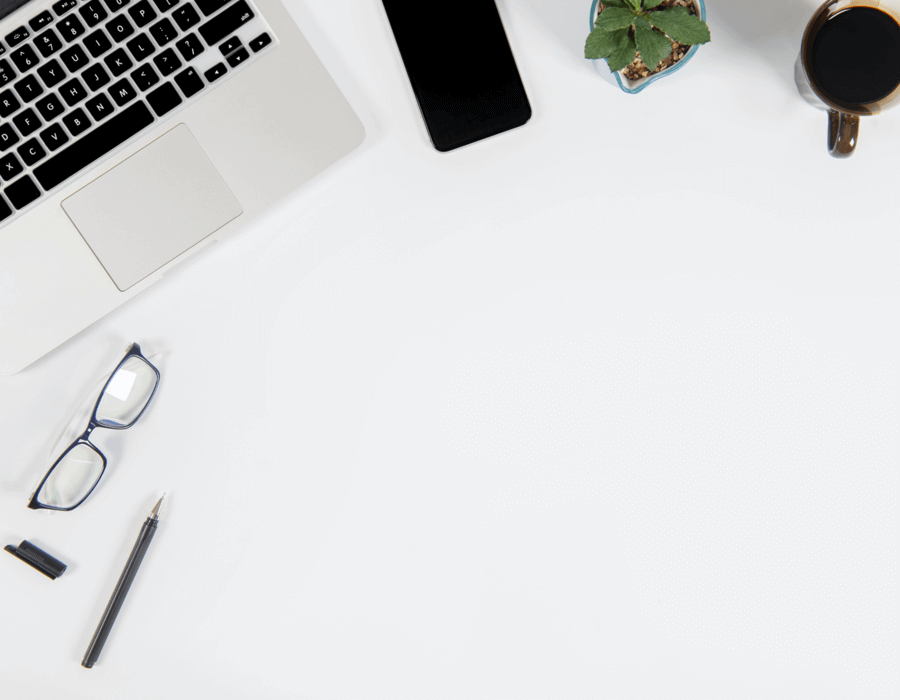 Nursing Assistant Resume
Creating your resume to attract jobs in the nursing field can be a tedious affair if you don't know where to start. We crafted a few writing tips and paired them with resume examples to help you personalize your nursing assistant resume to each job. You'll learn which resume sections to add, how to format your document, and where to customize each section to match an open job's requirements.

Here are a few must-haves for the ideal resume:

Your contact information is a must. Specify your name, phone number, professional email and current location.
Start your resume by introducing yourself either with a professional summary or a career objective. Don't go beyond two or three sentences to describe your skills, work history and goals.
If you have work experience, then mention it on your resume. List all the tasks, accomplishments and duties you performed during your tenure.
Adding your educational qualifications will help the prospective employer realize your skills and depth of understanding. You should be a nursing assistant diploma or degree holder to qualify for this position.
If you are licensed or certified in other job-specific areas, you can mention them to add some brownie points.
Free Downloadable Resume Templates
Bright Contrast

Format Mix
Prepare to Write Your Resume
Refer to these tips that will help you craft a resume aligned with the job description:
What do employers look for in a nursing assistant? What are some of the qualities and skills indispensable for the role? Scan each resume to take careful note of any duties, responsibilities or skills that are repeated, bolded or highlighted. This information will play an integral part in customizing your resume.
Try to identify skills and assets that you believe will suit the job description. If you have good collaboration skills, jot down accomplishments or previous experience related to that skill.
If you have expanded medical skills or knowledge in addition to the core requirements listed on the job posting, carefully mention them. You want to prioritize the medical training requested in a job posting, but additional nursing knowledge will boost your nursing assistant resume.
Add quantifiable numbers or information to help a potential employer judge your ability. For example, explain how many patients you oversee, how many appointments you help set up and prepare for an examination, or which clinical procedures you assist.
Choosing the format for your resume is very important. It helps define the layout and presentation of your content. These resume examples can help you identify the format that best defines your purpose.
Many employers have started using an applicant tracking system to screen resumes and accept/reject them. Your resume should be scannable for manual as well as automated systems. ATS programs rate your resume based on how your resume sections are structured and labeled and how grammatically similar your phrasing and tense are to the job posting.
Choose the Right Resume Format
It is not enough to have the right skills and work experience on your nursing assistant resume; how you present this information is equally important. That's where the resume format comes into play. These three resumes ensure that your nursing knowledge and experience are outlined well while downplaying any problematic spots of your resume to lack of extensive training, short work history or a recent career change.
A chronological format helps to highlight your work experience, starting with the recent one. We recommend this for experienced nursing assistants who have over ten years of experience across various work environments such as private practices, teaching hospitals, volunteer clinics or specialized hospital departments.
If you have more skills than experience, you should go with the functional format. This is ideal for a recent or current nursing student or a career changer from a similar medical background, such as a dental assistant, surgical assistant or nursing aid.
If you want to showcase your skills and professional background, a combination layout will work best. We recommend this if you have academic training and a few years of work experience, but you're still a relatively new nursing assistant.
To choose the right format for your resume, go through the resume formats guide. It will give you a detailed understanding of how each format works and which one is best for you.
Chronological

Functional

Combination
How to Write Your Resume With Examples
1. Choose a fitting introduction.
As you are applying in a cluttered niche, where almost everyone is looking for a job change, your resume needs to stand out. Your resume will help you get the first chance to convert to a job opportunity.
Akin to how you would start an interview or a sales pitch, the resume begins with an introduction. Then, add a few lines to tell the interviewer about your background and strengths. Next, you can choose between a career objective and a professional summary to tell your story and grab the interviewer's attention.
Use a professional summary statement if you have a lengthy amount of work history and explain how your experience, abilities and accomplishments cover the needs of both your future employer and their patients.
These examples of good and poor nursing assistant summary statements can help you broach this two-to-three sentence introduction:
Poor example:
"Nursing assistant with five years of experience. I have taken CPR training too. I also have experience in CNA. I have handled all the day-to-day tasks and worked in different departments."
This statement introduces the candidate and talks about their years of experience in the field. However, it doesn't establish the context and is too vague. Last, it tells the employer how they worked in diverse departments but doesn't mention the exact nature of their work and conditions.
Good example:
"Reliable, compassionate and service-driven nursing professional with five years' experience as CNA. Exceptional patient care skills, ability to go beyond regular duties to cater to patients' day-to-day needs, and work across diverse health care settings. Also a certified CPR professional with exceptional hands-on skills."
In this example, the candidate talks about their skills and practical experience. For instance, they mentioned how they used patient care skills in diverse health care settings and catered to the needs of the patients. They didn't simply mention their CPR certification — they explained their practical application of this knowledge.
Some tips on how to write a good professional summary statement:
Use industry phrases and key terms to help set you apart from other job seekers. Prioritize one or two relevant skills that relate to the main responsibilities described in the job advertisement.
Highlight your capabilities and strengths so that the employer feels you are the best fit for the job. For example, a nursing assistant is a people person. As a result, words like compassionate and caring are directly synonymous with the job. Adding these lines to the summary can help strike a chord.
If you are starting as a nursing assistant and want to use a career objective to introduce yourself, here is an example for you to refer to.
"A highly motivated, responsible and reliable nursing assistant who performs all the tasks with minimal supervision, demonstrates compassion and is proficient with all nursing procedures. Looking for a suitable position with an employer who offers a challenging work environment and best-in-class health care to patients."
2. Add skills that highlight your strengths.
Your resume should include an in-depth insight into your capabilities and strengths. As part of this section in your resume, answer the question of what skills make you an excellent choice as a nursing assistant. You will need to add some soft, hard and technical skills to help a hiring manager decide.
Ideally, your resume should include these skills as bullet points. A general skills section will feature at least six to eight entries.
However, a functional resume format will feature additional, customized sections where you describe former responsibilities and accomplishments based on core skill groups rather than under a detailed work history.
Here is an example of a nurse assistant resume following a functional format:
Summary of Qualifications
Patient Care
Committed to delivering high-quality patient care using proper nursing settings and medical equipment.
Proficient with aseptic procedures and cardio-pulmonary processes.
Maintained and regularly cleaned patient care equipment.
Possess the dexterity and physical strength required to handle the equipment and move patients around.
Maintain a patient's dignity and comfort.
We described one of the essential skills that a nursing assistant requires: patient care. There are a lot of duties associated with this skill, such as managing the equipment, ensuring patients are comfortable and taking care of their medication. Describing your proficiency with talent in detail gives employers a chance to understand your ability and how you have handled patients in the past.
In this example, the candidate talks about aseptic procedures and tells the employer how they are aware and have used them in the past. Again, adding such niche-specific details can help you get shortlisted.
Soft skills are crucial for the nursing assistant profile as it is a people-centric job. Here are a few skills you can add to the section to get noticed.
Teamwork and collaboration
Critical thinking
Exceptional communication, both written and verbal, skills
Concern and Empathy
Attention to detail
Ability to follow instructions and protocols
Proficient with medical terminology
Strength and stamina
Organized and hardworking
Punctual
Detail-oriented
Hard skills are some of the basic medical field knowledge and abilities that the applicant should possess. In addition, it showcases the skills and proficiency of the nursing assistant.
Diagnostic testing
Maintaining and organizing the EMR
Checking vital signs and monitoring the patient
Complete patient care related skills, from managing equipment to handling the patient
Preparing the patients for treatments
Maintain a clean and hygienic environment
Adhering to safety and health regulations
Infection-control skills
Technical skills are the domain-specific skills that the nursing assistant can showcase. These are beyond the traditional skills expected from a nursing assistant. Listing them out can help employers shortlist your profile.
Knowledge of dementia and Alzheimer's
Familiar with tube feedings
Calculate medication based on patients' size and weight
Specializes in wound care and dressing
Can aide with infection control
Can prepare and change the catheter
Assistance in surgeries
3. Showcase your work experience.
A nursing assistant is a people person. They have to collaborate with people, handle many tasks but show dexterity while performing them, and showcase their ability to handle multiple tasks at once.
Your skills are incomplete until you don't show the employer how you have utilized these abilities in the past. That's why you must showcase your work experience in a well-crafted manner.
It is not enough to spell out all your duties as part of your profile; you need to showcase how it adds value to the employer and what makes you the ideal candidate. Every word spelled out in the resume will help increase your chances of getting noticed and even shortlisted.
Here is an example of how you should write your work experience. In addition, we have added an example of a poor work experience sample for your reference to help you understand what to include and exclude on your nurse assistant resume.
Poor example:
Work History
March 2020 - Current
Nursing Assistant | Downtown Health Center | Los Angeles, CA
I have given CPR to patients in critical conditions.
Have delivered intense patient care post-surgery.
Assisted doctors in their tasks.
This example does not provide the details of the job duties. It does not mention any notable achievements or outstanding work examples. Vague job entries are unlikely to attract the attention of potential employers.
Good example:
March 2020 - Current
Nursing Assistant | Downtown Health Center | Los Angeles, CA
Delivered quality and exceptional patient care as a professional and in-demand CAN in the home-health care and rehabilitation environment catering to acute care post-surgery.
Have been offering nursing assistance in a 120-bed long-term and challenging facility to ensure patient dignity and comfort.
Possess strong clinical abilities in measuring vital signs, performing lab checks and offering post-surgery care.
Exceptional administrative task management.
What is the key difference between the good and poor examples?
The poor example highlights the strengths and skills of the candidate. However, it doesn't talk about the depth of these abilities. For instance, the employer knows the candidate can give CPR. However, the statement remains vague.
Take a look at the second example; the candidate says they are certified and handle home health care in the post-surgery environment. It details their skill, the environment where they showcased their ability and what they offered. It is not a vague skill-sharing line.
4. Education
A diploma in nursing care assistant, which is a two-year course, will help you get a job as a nursing assistant. This course takes the candidate through the fundamentals of nursing, medical terminologies, operation-related fundamentals and other elements core to a nursing assistant job.
You can also take certification courses to become a certified nursing assistant.
Here is an example of how you can showcase your educational qualifications in the resume:
Associate Degree – Registered Nurse
Riverside Allied Health Campus – 2018
Irvine, CA
5. Expand your skills with certifications and licenses.
It is crucial to expand your skill set to attract relevant jobs. Here are some certifications that you can add to your resume.
Certified Alzheimer's Caregiver
Learn all the skill sets and practices that will help you care for an Alzheimer's patient.
This training expands the skills of the traditional nursing aide to make them capable of handling acute care settings. It is an entry-level advanced training program that opens better job opportunities.
DNP AG Acute Care Nurse Practitioner
This advanced course gives you a complete understanding and training in advanced clinical practices. Apt for CNAs with experience as RNs.
Phlebotomy Training Specialists
With this certification, you'll have a thorough understanding of phlebotomy, which adds to your advanced and technical skills as a nursing practitioner. You will be able to get better jobs within the hospital setting.
Free Downloadable Resume Templates for Nursing Assistant
Use these free downloadable nursing assistant resume templates to start building your resume with ease. You can switch the filler text with your content and customize the format to suit your requirements.
FAQ
What are the duties of a nursing assistant?
The nursing assistant helps the patients manage personal hygiene by giving them a bath, grooming and dressing them and offering bladder care. They are responsible for continuously checking the patient's vitals and monitoring them. The nursing assistant's responsibility is to help the surgeon prepare for the surgery. They also take care of the diet and other aspects of the patient.
What skills should a nursing assistant possess?
Good nursing assistant skills include good communication skills, excellent patient care and strong listening skills. If they are well-versed in advanced medical knowledge such as CPR, first aid, or emergency triage, these technical skills can elevate you to the top of the candidate pile.
What are some of the qualities a nursing assistant should have?
The nursing assistant should be compassionate, have patience and empathy, and pay attention to detail.