Certified Nursing Assitant Resume Examples for 2023 (Template and Guide)
Use This Template
Featured In:
Table of Contents
Here are more resources that can help you
Certified nursing assistants play a significant role in assuring patient care and assisting registered nurses through their work day. We can help you find your next nursing role — we turned our professional resume writing knowledge toward crafting this helpful writing guide and free certified nursing resume examples. We also compiled resume templates that can help elevate your application.
Enrich your job application with our free and premium resume templates and job-specific resume examples, thoughtfully designed by career experts, to give you an edge in the competitive job market.
Certified Nursing Assistant Resume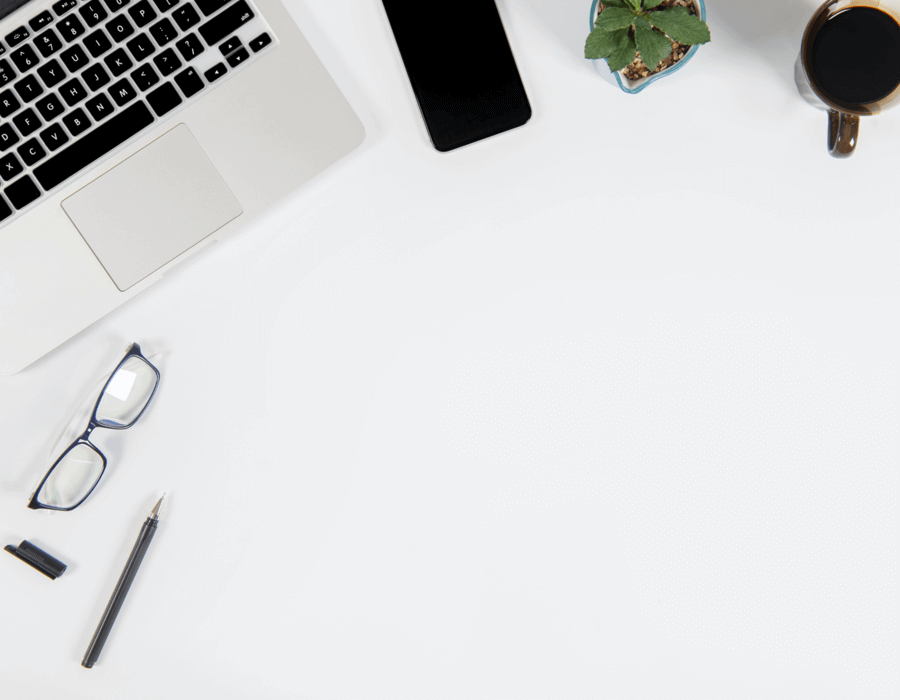 Certified Nursing Assistant Resume
Use Cornelius Shipley's resume example as a guide in your resume writing journey.

This design outlines his skills, work summary and qualifications in segregated sections. Let's build a basic idea of the details you should include in yours:

Your contact details, mentioning your name, location, phone number and email address in the resume's header.
A summary or objective statement based on your career ambitions or professional accomplishments.
Your career summary displaying your professional progression in reverse-chronological order highlighting your accomplishments and achievements.
Your job-specific skills in the skills section.
Your qualification and eligibility in favor of the nursing assistant's role.
Extra sections for your certifications and licenses.
Free Downloadable Resume Templates
Clinical Orthopedic Assistant

Sidebar
Prepare to Write Your Resume
We have gathered these suggestions to ready you before you start writing your certified nursing assistant resume:
Understanding the requirements of the role is vital. Read the job description and note the essential skills, duties and eligibility for the position. Make a note of the same to ensure your resume reflects the tone, grammar and job opening requirements.
Ensure your resume is applicant tracking systems (ATS) compliant. Recruiters use ATS to filter out candidates based on the job requirements. Incorporate keywords, phrases and terms matching the job advertisement to make your resume ATS friendly.
Build a deeper understanding of the applied position by assessing the position's status in the job market, comparing salaries of different hospitals to know your worth and thoroughly researching the potential employer(s) to make an informed choice.
Gather the required details to write your resume in one place, such as your degree or diploma certificates, details of references from previous workplaces and important dates (like employment duration and graduation dates).
Avoid spelling errors, grammatical errors, repetitive keywords and mismatched fonts, which will draw negative attention to your resume.
Compare and review many resume examples, with our page resume examples page, for writing inspiration, content ideas and easy visualization to build your own.
Choose the Right Resume Format
The resume format you choose provides the framework for transferring your skills, career summary and qualifications. Choosing the right format is crucial before you start writing your resume. These suggestions can help you identify the right format for you:
The chronological format is suitable for you if you've had a long career as a medical professional. This format stresses your extensive work history and is ideal to utilize for experienced positions or vacancies.
The functional format is right for you if you are a recent graduate and have plenty of technical skills and training but little practical experience outside of your schooling or if you're returning from an extended leave of absence and want to downplay work gaps in your employment. This format upstages your professional skills and qualifications, substituting for the limited experience. Making it ideal for professionals resuming work after a long break or for part-time roles in the medical field.
The combination format is apt for you if you switch fields or aim for a promotion. Professionals with consistent careers and considerably less experience go with this format and it celebrates your skills and professional accomplishments.
Check out our resume formats guide to deepen your understanding of these formats through a comparative analysis.
Chronological

Functional

Combination
How to Write Your Resume with Examples
Let's transfer your clinical skills, career history and qualifications to your chosen resume format and build you a powerful resume. Our individual section suggestions and guidance can help you achieve this task.
1. Fill in your contact details.
The topmost section of your resume has a header displaying your contact details. Add the following information in your resume's header:
Your full name.
Professional email address that doesn't include inappropriate nicknames.
Phone number updated with an appropriate voicemail greeting.
Mention your location, your residing city and state.
Document details with the utmost care as they facilitate communication between you and your potential employer.
2. Open strong with a professional statement.
Your opening statement has to be striking enough to leave an impression on the recruiter. A compelling certified nursing assistant resume relies on your technical medical and nursing training to make an impression, so we recommend the summary statement to highlight your caliber and expertise.
We would only recommend the career objective for an entry-level position where you can advertise your technical knowledge and admit that you'd like to develop your bedside manner and patient care outside of an academic setting.
Open with a summary statement in specific scenarios, such as:
You are a beginner and starting your career.
You are pursuing an entry-level position and lack experience for the same.
You are rejoining the workforce after a break.
The objective statement discloses the position or role you are aiming for and thereby becomes ideal for tackling these situations.
This example will compare a poorly written and a well-written objective statement for your understanding:
Poor example:
"A fresh graduate seeking an opportunity to work at Sunshine Hospital as a certified nursing assistant."
This objective statement fails to mention the candidate's skills and career goals.
Good example:
"A dedicated CNA graduate looking for an opportunity to utilize nursing care and assisting skills at Sunshine Retirement Home. CPR certified CNA with internship experience in providing basic care for the elderly."
In comparison, this summary statement lays out the candidate's skills, qualifications and experience.
Here are some tips to write an impactful summary statement:
Include one or two skills mentioned in the job advertisement to tailor your statement according to the role.
Use numerical data to represent your professional achievements. For instance, you can add "led a team of more than five CNAs and built a system reducing the incorrect medication administration by 97.9%."
Ensure to mention certifications (one or two) to prove your credibility.
Make sure you are not overcrowding your summary statements with keywords and phrases. We added an example below and bolded the skills to demonstrate how your can write a concise yet informative certified nursing resume statement:
"Certified nursing assistant with 13 years of experience, specialized in senior care and patient assessment. Adept at recognizing emergencies and handling patients with infectious diseases. Collaborates with patients and the treatment team to optimize activities and patient schedules for faster recovery."
3 Showcase your skills.
The skills section is perhaps the most crucial part of your resume next to your work history. As a health care professional, your skills dictate your ability to provide the necessary care for patients.
The functional format will include the same simplified list as the other two resume formats. However, this nursing assistant resume will also include a detailed section known as the "Professional Skills" or "Relevant Skills" that gives a detailed description of your professional skills bundled into crucial groups, in contrast to the chronological and combination format where you list your key skills in bullet form under your work history.
Professional Skills
Patient Reception
Greeted, checked patients in and out and answered simple questions in person and via phone calls.
Handled hospital gift shop sales, inventory and cash drawer, using the Point of Sale system on iPad.
Guided and directed clients to appropriate professionals, sorted client files and documents.
While showcasing your skills, ensure a blend of soft, hard and technical skills are included in your resume, widening your ability range. We've created a list of soft, hard and technical skills complementing your role as a nursing assistant.
Soft Skills
Soft skills include people skills relevant to you as a nursing assistant. Your nursing assistant resume may include some of these often requested soft skills:
Patience
Reliability
Observant
Empathy and compassion
Good verbal skills
Anticipating needs of patients
Multitasking
Attention to detail
Calm under emergencies
Adaptive to the clinical environment
Hard Skills
Hard skills include specific skills gained through training, education and clinical exposure. A certified nursing assistant taps into these hard skills:
Checking and recording vitals
Dressing and cleaning patient's wound
Proficiency in medical vocabulary
Record keeping
Feeding and bathing patients
Administering medicine
Patient's hygiene management
Catheter administration
Familiar with medical code and patient's rights
Knowledge of common symptoms
Technical Skills
Technical skills represent your ability to utilize technological tools and resources, aiding your duties and responsibilities. A nursing assistant relies on these technical skills:
Working knowledge of EMR
Proficiency in digital database management software
Ability to operate computers, laptops or tablets
MS Office (PowerPoint, Excel, Word) for report writing and data entry
You can unlock more skills related to certified nursing assistant jobs, as well as additional professional resume templates and writing advice by using our Resume Builder.
4. Reveal your work history.
Your work history should map out your career path and advancements to the potential employer. As a nursing assistant, your work summary carries a huge weight as it informs your expertise in handling the clinical environment, clinical skills and caliber in assisting the medical staff.
Your certified nursing assistant resume should include the following information under your work history:
A summary of different positions or jobs you have undertaken in reverse chronological order, i.e., start listing your most recent job.
Under each entry, mention the designation or job title, workplace, location, employment duration and role description.
Your job role or description should highlight the achievements, accomplishments and skills you have acquired under the various roles you have held.
The following certified nursing assistant resume example shows how to write a good work history regardless of your format:
Poor example:
Work History
02/2018 to Current
Senior Certified Nursing Assistant | Home Instead | New Iberia, LA
Patient or client care.
Observed and monitored the patient's condition.
Helping patients with their day-to-day activities.
Although this example lists out the activities performed as a senior nursing assistant, it lacks information on how the candidate performed these activities.
Good example:
Work History
02/2018 to Current
Senior Certified Nursing Assistant | Home Instead | New Iberia, LA
Care for Alzheimer's patients by ambulating, grooming, bathing, toileting and feeding.
Observe, report and document any changes in the patient's status, recognize emergency situations and implement appropriate emergency procedures.
Make medication and appointment reminders reliably, assist with physical treatments and motivate clients to follow prescribed exercises and meditations.
In contrast, this work history breaks down responsibilities and tasks to explain how they provided patient care and other duties.
Follow these steps to improve your professional history further:
Represent your professional accomplishments and achievements in numerical terms for easy visualization of your abilities. Include phrases like "digitized 50% of old medical records for reference."
Describe your caliber in utilizing the core skills mentioned in the job description of the applied role and tailor your resume according to the requirement.
Include job titles aligning with the applied position and remove irrelevant job entries.
5. Highlight your qualifications for the role.
Education
You cannot become a certified nursing assistant without being certified within the state you will be working. The education section upholds the degree and diplomas you have gained, helping your nursing assistant's role.
Your education section should highlight:
Your highest recorded degree first, followed by others. It can be your high school diploma or nursing degree.
Mention the name of the degree or certification, the name and location of the college/university/school and your graduating year. For example, you can mention your nursing assistant certification as follows:

Certified Nursing Assistant (05/2021)

West Los Angeles College
Culver City, CA
Certifications, Licenses and Custom Sections
You can also create custom sections for your additional licenses and certifications, favoring your nursing assistant's role. These certificates can make your resume shine brighter:
You can get certified by the American Physical Therapy Association in your interested field of specialization.
Basic Life Support (BLS) Certification
You can get a BLS certificate and prove your caliber in handling patients with life-threatening diseases and illnesses.
CPR and First Aid Certification
This certification can prove your ability to administer CPR first to patients.
Physical Therapist Assistant Certification (PTA)
You can assist physicians with their physical therapy procedures with this certification.
Free Downloadable Resume Templates for Certified Nursing Assistants
We hand-picked these free and downloadable templates to help you enhance and customize your own resume.
FAQ
Updated: September 22, 2022
What are the top three skills of a certified nursing assistant?
The top three skills of certified nursing assistants depend on their role expectations, work area, and the clinical environment. Irrespective of the working environment and role expectations, a nursing assistant performs a wide range of duties dependent on these three skills:
Clinical skills (like checking vitals, medicine administration)
Health care and monitoring
Assisting RNA or LNA with their duties
How can a certified nursing assistant stand out?
Attention to detail and communicating with doctors and patients are vital traits for a nursing assistant. Possessing these traits plus constantly monitoring patients' vital stats and ensuring that patients follow good hygiene are factors that will make you stand out in the crowd.
What is a good objective statement for a certified nursing assistant?
A good objective statement for a certified nursing assistant talks about the career objective, medical skills and qualifications in favor of the candidate's goal.
Review this objective statement for a nursing assistant, "Certified Nursing Assistant looking for a position at Sunshine Hospital to offer my patient care and health monitoring abilities. Experienced in handling medical tools and able to provide patient comfort with an outgoing personality."
This objective statement quickly introduces this job seekers medical, nursing and technical skills alongside their patient bedside manner.