What is a Chronological Resume?
A chronological resume is one of the three main resume formats (chronological, functional and combination). This resume format draws attention to your work experience and career advancements. Your current job or most recent position is listed first, and it continues in reverse-chronological order through the rest of your work history.
A chronological resume follows the same standard layout:
1
2
3
4
5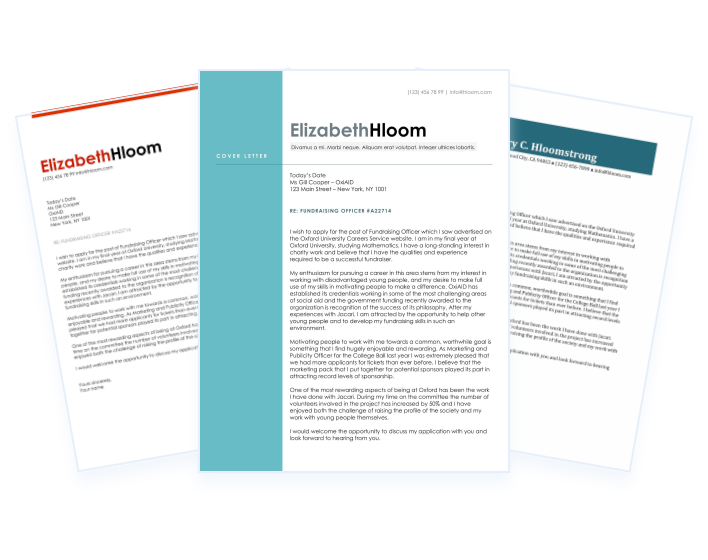 Chronological Resume Pros and Cons
Before you decide whether a chronological resume is the right fit for your next job search, you may want to weigh the pros and cons of this format. This resume is perfectly suited for job seekers with steady job histories, clear career growth in the form of promotions or career advancements, and a few years of formal job experience.
If you decide that a different resume might suit you better, please visit our functional and combination resume writing guides for formats that may help you thrive in your job search.
Chronological resume pros
A chronological resume clearly shows what positions you've held and for how long.
Recruiters are typically more familiar with the chronological resume format and tend to prefer it.
A chronological resume gives you an advantage if you have worked with well-known companies.
Recruiters prioritize chronological resumes when they are hiring for senior executive positions.
Chronological resume cons
A chronological resume makes gaps in your work history obvious.
This format is not ideal if you are applying for a position in a field in which you have not worked before. For example, you've been working in accounting for the last 10 years, but you now desire a position as a web developer. With a chronological resume, a recruiter would find it very difficult to look beyond your accounting roles.
If you are a student or just starting your career, a chronological resume would draw attention to your lack of experience.
Chronological Resume-Writing Guide

Now that you know that the chronological resume is the best tool for your job search, here are instructions you can follow to write an effective and interview-winning chronological resume.
How to write a chronological resume?
Writing a chronological resume is simple and straightforward. The outline of your resume will look like this:
Personal information: Name, phone number, professional email, and career-relevant websites and social media accounts.
Summary statement: Two-to-three sentence paragraph that introduces your professional merits through quantifiable achievements, job-relevant experience, or commitment to a company's cause.
Professional experience: In-depth section that expands on the duties, responsibilities and achievements accomplished at each of your past positions. This starts with your most recent or current post and moves back in reverse-chronological order.
Skills: Concise section that showcases six to eight job-relevant skills.
Education: Brief section that includes degree or certificates, name of university or program, and date completed. Highlights academic achievements and job-relevant coursework, training programs or certificates.
Read your information before writing.
Go back and review the job description. Each job you apply to is different, and you'll need to adapt the description of your activities and achievements to the specific position you are seeking. Search for keywords in the job description. Ads usually describe what the company is looking for in a candidate via these keywords.
Later, you will use the same keywords to write about your past roles. Think about any of your achievements related to the job requirements, and jot them down. Using the same keywords when you create your resume will help make clear that you have what the company is seeking in a candidate.
There is a good chance your resume will be screened by an applicant tracking system (ATS). The ATS scans for keywords from the job description before an actual person looks at your resume. Resumes may be discarded at this step if they don't have enough of the required keywords.
1. Personal information:
This section should include the essentials: your complete name, address, email and phone number.
It is not necessary to write your full address. Just include your city and state. Write 'Willing to relocate' if it applies to the position. Sometimes recruiters will reject your resume if they think you live too far away to commute.
For your phone number, a mobile number is preferable. This will make it easier for recruiters to contact you. Always use a professional email address, which should include your first and last name, but no nicknames or funny business.
You can include a job title in this section if your current job title is the same as that of the position you are seeking. This will reinforce the message that you're who the recruiter is looking for.
Add a link to your professional website if you have one and to your LinkedIn profile as well.
2. Summary statement:
It is important to make a positive impression via your resume from the start, so make sure this section has an impact. Here you should underline the key points in your work history and focus on your most relevant achievements.
The professional profile should be concise and have around 50 words summarizing your professional experience, skills and accomplishments.
Start with the number of years of work or internship experience, your area of expertise and your main job duties. Then specify important facts and accomplishments with quantified information. Continue with objective skills and abilities that will be useful in your new position. Also include relevant awards, degrees or certificates you hold.
To have a better understanding of this section, let's compare two professional profiles. Here is a bad example of a corporate real estate executive's profile:
Poor example:
"Executive with the ability to develop real estate strategies. Five-plus years of experience, highly motivated, results-oriented and a team player. Keeps up-to-date with fluctuations in the industry through ongoing professional development."
In this example, it is not clear what the executive's specialty is. Of course, every company would like to hire someone "highly motivated," but just using the phrase alone doesn't show it is true. The last sentence could also be improved by describing "ongoing professional development" in more detail.
Now let's have a look at this example:
Great example:
"Accomplished executive with five-plus years' experience designing and implementing real estate strategies that sustain business objectives. Experience building highly motivated management teams and attaining revenue goals. Have directed initiatives that reduced operating budgets by $20 million. Keep up-to-date with fluctuations in the industry through ongoing professional development. Currently in a MCR designation."
Objective facts and measured statements are what make the second profile example better than the previous one. Quantifiable information in a summary has the following benefits:
Gives the recruiter a tangible sense of what you've accomplished.
Provides proof that your statements are more than just words.
Places you above other candidates who didn't elaborate on their achievements.
Helps the recruiter imagine you achieving the same results while working for their company.
3. Professional experience/work history:
This is the main component of your resume. It should list your principal tasks and biggest achievements from your previous jobs in bullet points. List each by company name, position and dates.
It's also important to showcase the growth you achieved and advancement you made:
Recruiters will be looking for different elements, such as the basics of what you did:
Who you interacted with including customers, managers, contractors, etc.
The tools and software used such as ERP systems, databases, etc.
Work produced. Depending on your activities, this can vary between tangible products, analytical reports, applications, etc.
Environments you are familiar with such as a multicultural startup, a crowded sales floor, working alone, etc.
The dates you worked. Usually, each job position displays the start and end date by month and year. However, if there is a gap you want to conceal, you can include only the years.
Your development from earliest to current and latest roles. The latest should be described in better detail because recruiters are interested in what you can do for them right now. Older positions can be summarized, as recruiters will be less interested in those.
Product or service knowledge you gained in a role.
Promotions to different job positions within the same company. Separate these roles so the growth is more evident.
Measurable figures that point to how you excelled in former roles. Quantitative results have a bigger impact on the recruiter because they show a structured and meticulous job performance.
Compelling achievements. Try, for example, "Designed strategic budget plan, which saved $50,000 in the first quarter of 2017" instead of "Involved in the strategic budget plan for the year 2017." Just as in the career profile, your achievements get more attention when they are quantified.
4. Skills:
A chronological resume depends on highlighting your skills and achievements under your work history. However, this section allows you to slip a few additional career strengths and qualifications into your resume.
Example format:
Skill 1
Skill 2
Skill 3
Skill 4
Skill 5
Skill 6
OPTIONAL Skill 7
OPTIONAL Skill 8
You should only include skills that weren't previously mentioned in your summary statement or work history. Strike an even balance between soft skills (interpersonal skills such as communication, teamwork or collaboration) and hard skills (learned skills such as Microsoft Excel, computer skills or data analysis). Consider our favorite resume-friendly skills and break them down by different industries.
5. Education:
A chronological document highlights your professional experience, so the education will usually go at the end of your resume. The less work experience you have, the more detailed the education section should be.
You should mention only the most relevant information. Providing the name and location of your university, major, type of degree and year of graduation is usually enough. You may include the GPA if you recently graduated and it is 3.5 or above.
Chronological resume-writing guide recap
A chronological resume allows the recruiter to see your employment history at a glance. Learning to write this document effectively will help you land a job interview and continue consistent professional development.
Let's review some of the main points for achieving this:
Download our free resume samples and templates to help you build a persuasive chronological resume.
Stick to a professional layout and arrange the information in an easy-to-navigate format.
List your current job or latest position first. Explain recent jobs in detail and summarize older roles more concisely.
Include the keywords mentioned in the job description. These may be skills or responsibilities.
Quantify information about your achievements. Include this information in your professional profile and in your work history.
If you follow our recommendations, they will help your resume to stand out, and recruiters will be more likely to notice it.
Chronological Resume Versus Other Formats
Choosing the chronological resume for the right reasons will impact your chances of standing out among your competitors. But you should be certain that it's the right resume format for you. Below are explanations of the two other resume formats and how these might apply to you.
1. Functional or skills-based
2. Combination or hybrid
1. Functional resume format
Whereas a chronological resume focuses mainly on work experience and previous job activities, a functional resume, also known as a skills-based resume, focuses on your talents and achievements.
Ask yourself which you want to highlight. The following key points can help you choose the best type of resume for you:
Work experience: The chronological order clearly displays a history of professional growth and maturity. In a functional resume, you don't display a progressive history of professional growth and maturity like you would in a chronological one. Are you applying for a position where a particular role in your employment history is relevant? If yes, a chronological resume might be the best choice for you.
Skills: The functional resume gives a quick view of your abilities and training. The chronological format covers the skills related to the achievements or job duties you decide to mention. Are your skills your biggest strength when applying for the new position? If so, a functional resume may be more effective in your case.
Starting a career: Recruiters usually prefer the chronological resume over the functional, but the former may not play in your favor if you have little or no work experience. A lack of experience is more noticeable in this resume format.
Work gaps: If you stopped working for a long time, it's easier to conceal that in a functional resume. But if the gap was a long time ago, there is no reason to avoid the chronological format.
Changing careers: If you are looking to change careers, a chronological resume would make the transition more obvious. You may want to go with the functional format in this scenario.
2. Combination resume format
The combination resume, as the name implies, puts together information from chronological and functional resumes. Consider the following to help you decide whether a chronological or a combination resume is a better fit for you.
Focal point: A combined resume showcases work experience and the time at each position, as does a chronological resume, but it has a strong emphasis on the skills you have acquired. Assess how similar your work history is to the position you are applying for. It may be necessary to focus your skills so your previous roles seem more alike. On the other hand, if you have remarkable achievements, chronological is the better format for describing them.
More responsibility: If you are applying to a higher-level position than the one you currently hold, you can use a combined resume to highlight your skills and still show the recruiter your impressive work history.
Repetition: A flaw of the combination format is that it can easily become repetitive. The chronological outline is less redundant.
Get a Perfect Resume on Your First Try
Need a helping hand to build your resume? Our Resume Builder was designed by certified resume writers and features customizable resume templates, section-by-section advice, and suggests pre-written resume sections based on the job you're applying to and your past employment.
Refined
This simple layout features a traditional font and the clever use of section borders to help each section of your resume stand out.
Standout
This distinctive two-column resume template identifies your name and professional experience in a bold color and clean presentation.
Original
A clever design that breaks each of your professional accomplishments into distinct sections while following a format that will pass applicant tracking systems.
Acclaimed
The elegant initials, simple header and strategic use of bullet points in this template help keep your professional accomplishments well-organized.
Accentuate
The bold use of a colorblocked heading paired with an elegant resume layout helps your name and contact information stand out.
Insightful
This structured design combines a two-column approach with bullet points to highlight your key accomplishments and professional history.
Whitespace
A traditional template uses a crisp combination of dark text and thin borders to radiate professionalism. Your name sits prominently above your professional history.
Knowledgeable
This template's design features plenty of whitespace neatly divided by gray bars to make the information on your resume easy to read for employers.
Remarkable
This two-column resume conveys a very clear breakdown of its sections that allows a hiring manager to quickly scan your resume.
Bold
The subtle color accents in this template add visual pizzazz in a classy way, a great option for most traditional industries.
Emphasized
This resume's modern design and bold use of color make it pop. Its uniqueness is well-suited to those seeking jobs in creative industries.
Centered
Everything about this template is assertive from the boxy layout to its all-caps heading text that gives the impression that you're all about business.
Pacific
The understated contact information at the top puts attention front and center on your professional summary, skills, work experience and education sections.
Artistic
The subtle use of red alongside black gives this template a bold feel while still featuring plenty of white space to make it easy to read.
Build a Resume
Chronological Resume FAQ
Who should use a chronological resume?
A chronological resume is the most recognized and common resume format, but not everyone should use it. You should use a chronological format if you describe yourself as any of the following job seekers:
Ten or more years of formal work experience
Steady employment with no gaps or breaks between jobs
Stayed at each of your jobs for more than one year
Demonstrate career growth with promotions or increased responsibilities
When is a chronological resume not advantageous?
A chronological resume loses its advantages if you have less than ten years of experience, frequently change jobs, or only have short stints at each job you've held. Don't worry, there are other resume formats that can better suit your professional experience and showcase your hiring merits. Let's go over the unique situations and what formats you should try.
Use a functional resume, also known as a skills-based resume, if you fall under any of these categories:
Freelancer with short contracts
Work gaps of three or more months between jobs
Frequently change jobs
Changing your career
Relocating
If you fall under any of these job-seeking categories, a combination resume combines the best of the chronological and functional formats and may suit you:
Less than ten years of formal work experience
Recently graduated high school or college
Plenty of informal experience from volunteer work
No clear career advancement but plenty of growth
When listing jobs on a chronological resume, how should the jobs be listed?
A chronological resume is also known as the reverse-chronological format because jobs are listed in reverse order, starting with your current job and slowly working back through your work history. We recommend that you stop after summarizing your last ten years of professional employment unless you have additional relevant work history that relates to the open job.
Each of your job entries should follow this format:
Job Title, Company Name
Location, Dates of Employment
Duties, responsibilities or quantifiable achievements that demonstrate your abilities and professional value
Duties, responsibilities or quantifiable achievements that demonstrate your abilities and professional value
Duties, responsibilities or quantifiable achievements that demonstrate your abilities and professional value