Registered Nurse Resume Overview
Registered nurses, also known as RNs, are certified medical professionals who provide patient care and assist doctors with their practice. They are found in diverse environments including hospitals, urgent care facilities, nursing homes, private practices, and public health settings, which means the responsibilities of a registered nurse can include:
Overseeing patient recovery
Educating patients and family
Conducting tests and drawing samples
Coordinating patient care
Preparation for surgery
Due to this, registered nurses need a wide variety of skills including certified medical knowledge, using medical equipment, empathetic communication, and the ability to collaborate with others.
Edit This Example
Registered Nurse Resume Example: Modern
This is an excellent example of a registered nurse resume for several reasons:
Engaging:

The complementary combination of black, blue and white colors, along with the bold borders pop off the page. The professional summary is perfectly placed at the top of the resume, and its clearly relevant language entices the reader to learn more.

Work experience:

This resume places a lot of emphasis on the work experience section, taking up nearly half the page, which helps to validate the candidate's qualifications.

Simple:

This resume gets down to business and lets the reader know exactly what makes the candidate a valuable registered nurse.

Specific:

Quantifiable data and specific key skills help target this registered nurse resume example to the job. Such information is picked up by the reader and applicant tracking systems (ATS) which increases the chances of getting noticed.
Edit This Example
Registered Nurse Resume Example: Creative
This resume for a registered nurse is a great example of how you can still show a little creativity while maintaining a sense of professionalism:
Eye-catching:

The colorful geometric patterns of the different sections help draw the attention of the reader right away into your resume.

Quantifiable:

The work experience, skills, and certification sections all provide opportunities to list quantitative data that backs up your claims as a qualified registered nurse.

Easy-to-read:

Even with all the information and creative design, this resume remains easy to read thanks to the effective use of bullet points and clearly labeled headings.

Professional:

The creativity of this resume does not detract from the candidate's clear intentions to be a reliable nurse.
Use This Template
How To Write A Registered Nurse Resume: Template
Like most resumes, writing one for a registered nurse position requires relevant information that explains who you are, what you have done, and what you are capable of doing.
Contact Information: This information should be easily found at the top of your resume. Do not take up too much space, but at the same time make sure your name impacts the reader so that they remember who you are. The contact information section will contain:

Full name
Phone number
Email address (professional)
Location (city and state)
LinkedIn or other relevant social media (optional)
Resume Profile: A resume profile is a brief one to three-sentence introduction about yourself. Its purpose is to convince the reader to learn more about your qualifications and interest in the position. There are two types of resume profiles:

Resume summary. This is an overview of your skills and experiences. Use it to focus on your most relevant qualifications that demonstrate your passion for nursing.
Objective statement. This focuses on how you want to use your skills in your next job. An objective statement is a good choice for candidates who lack experience but have the skills and ambition to succeed.
Work Experience: Here you provide evidence that your skills have been successfully used in previous positions, showcasing your value as a registered nurse. Each entry in the work experience section should contain:

Job Title
Name of employer
Length of employment (as mm/yyyy or "[month] [year]")
Location (city and state)
Three to five bullet points that demonstrate role, responsibilities, achievements and impact.
It is especially important to use quantifiable data in your work experience section. This provides crucial context for the reader that makes you unique and lets them measure you against other applicants.
Skills: In this section, you will highlight six to ten key skills that the employer seeks. Use the job description to tailor your resume to the needs of the position specifically. Additionally, make sure to provide a balance between:

Hard skills. These skills require a specific level of knowledge, making them measurable. They usually require some form of training and can be very technical in nature.
Soft skills: These are skills that reflect your work personality, especially your interpersonal skills. Although they are harder to measure, soft skills are just as important for nurses because they must work successfully with others.
Education: In this section, you will want to provide your most recent and relevant educational experiences. For many registered nurses this will require some form of nursing education. Make sure to list:

Name of institution
Degree obtained
Location
Honors (optional)
Year attended/graduated (optional)
Additional information: Many nursing positions require some form of certification, so it is a good idea to provide that information in an additional section. You can also include other information such as:

Volunteer work
Awards
Professional affiliations
Trainings
Registered Nurse Resume Writing Tips
Tailor to the job description:Use keywords found in the job description set you apart from other job seekers. Prioritize one or two relevant skills that relate to the main responsibilities described in the job advertisement.
Add measurable achievements:Quantifiable numbers or information help a potential employer judge your ability better. For example, explain how many patients you oversaw or which clinical procedures you managed. If you can, discuss the results of your actions to underscore your value.
Be ATS-friendly:Your resume should be scannable applicant tracking systems (ATS) that scan your resume for certain qualifications, such as roles, responsibilities, and achievements that reflect your ability to perform as a registered nurse.
Pick the right resume format:Choosing the format for your resume is very important. It helps define the layout and presentation of your content. The three resume formats are:
Reverse chronological. Also known as the chronological resume, this format provides detailed information about responsibilities and achievements from past job positions.
Functional. Also known as the skills-based resume, this format includes an additional section that provides in-depth information on your top three to five most relevant abilities.
Combination. Also known as the hybrid resume, this format balances the focus between job experience and skills.
The reverse chronological format is the most popular and most ATS-friendly format since it showcases work experience which is highly valued in job applications. However, if you have no experience, you can consider the combination or functional resume formats, but be aware you still need to validate your qualifications.
Here's What People Are Saying About Us
Example of Skills For Registered Nurses
To convey the depth of your skill set, you must provide a good balance of hard and soft skills.
Hard Skills For Registered Nurses
As stated earlier, hard skills refer to your ability to perform tasks related to the role of a registered nurse. A few hard skills to feature include:
Patient preparation
Administering medications
Assisting in medical procedures
Drawing body fluid for tests
EMR/EHR
Medical record management
Patient management software, i.e., ContinuousCare, Skyflow.
Nurse scheduling software, i.e., ScheduleFlex, Connecteam.
Operations management, i.e., KareXpert.
Soft Skills For Registered Nurses
Soft skills, also known as personal or social abilities, are essential for registered nurses to build trust and confidence with their patients. A few soft skills to help elevate your registered nurse resume are:
Verbal communication
Patience
Adaptability
Empathy
Conflict resolution
Time management
Teamwork
To find more job-specific skills for registered nurses, visit ourResume Builder. Our resume-writing tool offers premium templates you can customize with suggested prewritten skills and tasks for registered nurses. Get your resume done right and in no time!
More Resume Examples For Nurses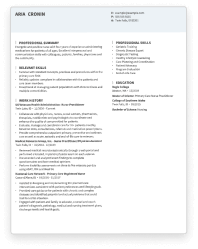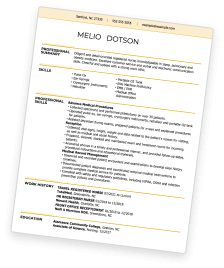 Save Time With Our Resume Builder
Key Takeaways
Make sure to include measurable data in your work experience section to help the reader assess your value.

Tailor your resume to the job description so that you stand out as a job candidate.

Pick a resume format that is easy to read and conveys a sense of empathetic professionalism.
Save Time With Our Cover Letter Builder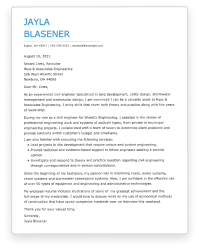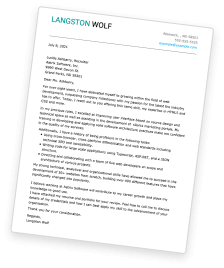 Registered Nurse Resume FAQ
Updated: August 03, 2023
As an RN you will want to include anything that demonstrates your qualifications, which includes:
Education (such as a nursing degree)

Certifications

Work experience (with measurable achievements)

Relevant hard and soft skills
Additionally you will want to convey your passion for nursing. This can be achieved in your resume summary or objective statement. However, it is a good idea to include a cover letter to discuss your interest in the position further.
Check out our collection of nursing cover letter examples or use our cover letter builder to help you take your job application to the next level.
Your resume should demonstrate your clinical, administrative and patient care skills. The top three soft skills of a registered nurse are communication skills, time management and emotional support.
Besides showcasing educational qualifications, skills and experience, you need something extra to stand out. Include your language skills to enhance patient care and communication capabilities, define patient satisfaction percentage, or add any clinical volunteer work or mentorship experience. Showing you care about delivering the best care for your patients can go a long way.
For a registered nurse's objective statement, ensure that you convey your skills effectively and communicate your career goals. For example:
"Hardworking and empathetic nursing professional looking for a registered nurse position at Rising Sun Hospital. Skilled in inpatient care, safety and hygiene and handling medical records. Brings volunteer experience assisting the pediatrician in Happy Homes orphanage. Eager to take up new challenges and gain experience."
Citations
Bureau of Labor Statistics, "Registered Nurses," Occupational Outlook Handbook. September 2022, https://www.bls.gov/ooh/healthcare/registered-nurses.htm

Harvard University, "Resumes and Cover Letters: An Extension School Resource," July 2021, https://hwpi.harvard.edu/files/ocs/files/hes-resume-cover-letter-guide.pdf.

Olvia Crosby, "Resume, Applications, and Cover Letters," Occupational Outlook Quarterly, 2009, https://www.bls.gov/careeroutlook/2009/summer/art03.pdf.