Registered Nurse Resumes | Free Downloadable Templates, Examples and Guide
Use This Template
Featured In:
Table of Contents
Here are more resources that can help you
Registered nurses are of the utmost importance in the health care industry by providing crucial support to patients, families and medical professionals. Our certified resume writers pulled together registered nurse resume examples, job-friendly free templates and this detailed writing guide to help you reflect the same amount of care and attention to detail into your resume.
Registered Nurse Resume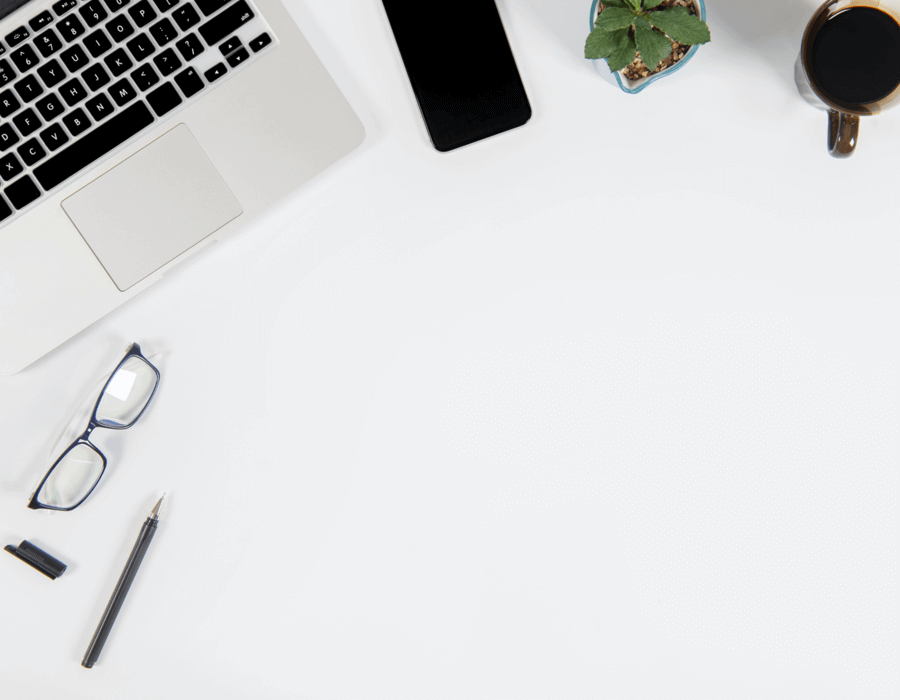 Registered Nurse Resume
Every resume contains certain sections that convey a candidate's capabilities and experience effectively. Consider the resume example for a registered nurse above to know what you can include. For starters, every standard resume includes these sections:

Every resume begins with your name, email address, phone number and location.
Below the contact information, you can add a section for your opening statement.
Then, you will find a work history section to list all the job titles related to your desired position.
Preceding or following the work history, you'll find a skills section consisting of six to eight soft, hard and technical skills.
Also, an education section for your degrees, courses and programs further down the document.
You can add custom sections for certifications, language skills and accolades.
Free Downloadable Resume Templates
Block Step

Personal Touch
Prepare to Write Your Resume
Diving straight into writing your resume might not turn out to be as smooth as expected. If you are skeptical about surfing through hundreds of articles to gather tips and tools, worry not. We have compiled a few tips for creating the perfect resume for your next job application:
The first and foremost task is to read the job description thoroughly. You will find a lot of keywords and relevant skills that you can incorporate into your resume to convey that you understand what it takes to fulfill the position.
Besides adding relevant keywords, ensure that your resume is easy to read and error-free to make it more machine-readable — i.e., easily scanned by applicant tracking systems (ATS).
While writing your work history section, only add job titles related to the open position. For example, a registered nurse's resume can include previous experience as a nursing student, physician assistant, medical assistant or clinic assistant. Still, it should probably exclude retail or food service experience unless a job advertisement requests customer service or food-handling skills. Recruiters will lose interest if you present a lengthy resume with unnecessary details. When you describe tasks and achievements, use action verbs that strengthen your position as a deserving candidate.
Go through resume examples to learn how to personalize resume content according to your needs. Seeing the information that other registered nurses include in their application documents, and how they phrase it, can help you get an idea of how to write yours.
Choose the Right Resume Format
After gathering all the information you'll need to write your resume, you must choose a resume format that efficiently frames all your content. There are three formats: chronological, functional and combination.
Let's discuss the differences between each:
The chronological format will be the ideal choice for professionals who have been in the nursing field for a considerable amount of time and are looking for a similar or more senior role, such as a registered nurse position.
The functional format will work for professionals at the onset of their nursing career looking for experience and a chance to use their skills acquired through internships or training. Use this format if you recently graduated and have limited or no relevant work experience to detail, but do have the skills necessary for the job.
The combination format balances experience and skills, making it ideal for midlevel professionals or those seeking to change careers by showcasing relevant skills.
We recommend you go through our resume formats guide for a clearer understanding of how to craft each one.
Chronological

Functional

Combination
How to Write Your Resume With Examples
As a registered nurse, there's no doubt you're passionate and skillful, but how do you communicate that to your recruiters? To help you convey your excellence through a resume, we'll do a deep dive into the best practices for crafting each section and showcase examples of how you can phrase your information to make the best impression.
1. Create the first impression with the opening statement.
Most professionals struggle with their opening statement, confused about what to add in there. An opening statement aims to briefly introduce a candidate's professional skills, achievements and goals — similar to an elevator pitch.
There are two kinds of statements: a summary statement and a career objective. The summary statement works best for individuals who have many years of experience. Conversely, the career objective is a great way to assemble skills and career goals for entry-level professionals or individuals looking for jobs after a considerable employment gap.
To understand how a career objective works, look at the two examples below:
Poor example:
"I am looking for the opportunity to work as a registered nurse at Sunflower Clinic. I am very passionate about helping people to have healthy lives. I'm open-minded to new challenges and eager to gain experience."
While dedication and passion are essential in the nursing field, it is not enough to qualify for the position. The position of a registered nurse requires skills and significant training as well.
Good example:
"A registered nurse intern skilled at patient care and providing individual assistance, interested in becoming a full-time registered nurse at Sunflower Clinic.. Hardworking and passionate about serving people, have gained significant experience through six-months of volunteer work at a senior care facility."
What makes this example better than the first one is that the nurse mentioned in the career objective:
Two skills acquired as an intern, which are essential in the nursing profession.
Volunteer work to communicate their ability to work with elderly patients.
Two soft skills, "hardworking" and "passionate," to express their winning qualities.
Consider the following advice if you are working with a summary statement:
Include one to two words to describe yourself in terms of your personality — aka, soft skills. Also, include two to three job-related skills that were mentioned in the job ad — aka, hard skills.
Mention numbers like your years of experience, the average number of patients handled daily, and other relevant details. Numbers help recruiters understand the depth of your experience.
Mention a key achievement at your previous job, preferably supported by numbers.
Here is an example of a summary statement for an experienced registered nurse:
"Bilingual registered nurse with eight years of experience providing patient care in the intensive treatment unit. Seeking an opportunity to work at Sunflower Clinic to provide quality urgent care and emergency care. Extremely hardworking and passionate, with a patient satisfaction rate of 93%; eager to accept new challenges at work."
2. Showcase your skills wisely.
The skills section on your registered nurse resume is a great way to include your expertise and capabilities concisely. The skills you put on your resume must be related to the position you seek to help employers understand your potential.
If you are at the onset of your nursing career and want to use a functional resume, you'll replace a detailed work history with an expanded skills section. This section breaks down achievements and responsibilities in which you applied your top three skills rather than tying them to one previous job title. Under each skill, add three to four bullet points describing your skills in action or an activity that led you to develop the skill.
Here is an instance of a detailed professional skills section for a functional resume:
Professional Skills
Patient Care
Assisted in taking blood samples and conducting laboratory tests, ensuring maximum patient safety.
Interacted with patients individually to provide support and company.
Maintained a hygienic and safe environment for the patients through regular cleaning and sanitation.
The above instance provides a detailed insight into the candidate's skill through duties and responsibilities.
To convey the depth of your skill set, we advise you provide a good balance of soft, hard and technical skills.
Soft skills, also known as personal or social abilities, are essential for registered nurses to build trust and confidence with their patients.
A few soft skills to help elevate your registered nurse resume are:
Verbal communication
Positive attitude
Ability to think critically and solve problems
Patience
Adaptability
Empathy
Work ethics
Conflict resolution
Time management
Teamwork
Hard skills refer to your ability to perform tasks related to the role of a registered nurse. A few hard skills to feature include:
Adept at laboratory procedures
Assessing and examining patients
Patient preparation
Administering medications
Assisting in medical procedures
Drawing body fluid for tests
Mentoring trainees and interns
Sterilizing and treating wounds
EMR/EHR
Medical record management
Besides soft and hard skills, technical skills correspond to your ability to use the software and tools used to perform the tasks of a registered nurse. Some recommended software for registered nurses are:
Patient management software, i.e., ContinuousCare, Skyflow.
Nurse scheduling software, i.e., ScheduleFlex, Connecteam.
Operations management, i.e., KareXpert.
Medical equipment, i.e., stethoscopes, blood pressure cuffs and a variety of thermometers.
To find more job-specific skills for registered nurses, visit our Resume Builder. Our resume-writing tool offers premium templates you can customize with suggested prewritten skills and tasks for registered nurses. Get your resume done right and in no time!
3. A comprehensive and effective work history.
Do you have several years of experience in the nursing profession but are unsure how to list your job titles? Let us help you.
Add all your relevant job titles in reverse-chronological order, including: the job title, your workplace's name, its location and your employment dates. Each title is followed by three to four bullet points to describe tasks and achievements.
If you are working with a chronological or a combination resume, your work history section will be descriptive, and it will help employers assess your capabilities well.
Before you begin writing this section, let's see some do's and don'ts:
Poor example:
Work History
February 2018 - Current
Registered Nurse | Rising Sun Hospital | Miami, FL
Assist doctors during medical procedures.
Assess patients daily and maintain their routines and plans.
Mentor trainees and interns.
The lack of details makes this entry unimpressive. The candidate does not provide details regarding the capacity of work they managed or the number of trainees mentored.
Good example:
Work History
February 2018 - Current
Registered Nurse | Rising Sun Hospital | Miami, FL
Assist doctors during medical procedures, provide medications and conduct tests.
Assess 20+ patients daily and maintain their routines and plans according to their medical records.
Mentor 30 trainees and interns to better understand behavioral and mental health.
While it uses the same structure, this example provides more details and supports them using numbers to turn this into an impressive work history entry.
You can also create an effective work history section using the following tips:
Share the work experience, duties and responsibilities that match the job requirements.
Add skills you have acquired through tasks and duties, such as mentorship skills by training interns.
Always support your tasks and accomplishments with numbers to add extra value to your capabilities.
4. Add your education, contact information and custom sections.
Education
The education section on your resume will follow the same structure as the work history section — your degree title, major, name of your institution and graduation date. For multiple diplomas and degrees, use reverse-chronological order.
An associate degree in nursing is the minimum requirement to qualify for the NCLEX-RN exam to get licensed and become a registered nurse. There are several offline and online nursing programs available, although it's important that the program is accredited by NCSBN in some states. You may also choose to obtain a Bachelor of Science in Nursing instead.
Custom section for certificates and your license
To display your license, and any certificate(s) you may have earned, you can add a section right below the education section.
A few certificates that registered nurses may get are:
CPR and Emergency Cardiovascular Care (ECC)
This certification from the American Heart Association teaches hands-only CPR and the steps to take to save someone's life.
BLS Training: for Health Care & Public Safety
This certification from the Red Cross is for professionals in the health care industry to prove they master Basic Life Support (BLS). It includes knowledge of performing CPR, AED and how to clear an obstructed airway in patients of any age.
This certification is for registered nurses interested in working with neonatal patients in a variety of health care settings.
Certification in Infection Prevention and Control (CIC)
This certification testifies that the registered nurse is trained to practice infection prevention and control in all health care settings.
Other related courses:
Medical-surgical nursing
Certified in executive nursing practice
Legal nurse consultant
Pediatrics
Contact information
Complete your resume by adding your name, your phone number and professional email address on the header.
Free Downloadable Resume Templates for Registered Nurses
Save time with these free resume templates that come with tips on what to write per section. Select your favorite design, download it and add your content to have your resume ready to apply for your next job in a snap!
FAQ
What are the top three skills of a registered nurse?
Your resume should demonstrate your clinical, administrative and patient care skills. The top three soft skills of a registered nurse are communication skills, time management and emotional support.
How can a registered nurse stand out?
Besides showcasing educational qualifications, skills and experience, you need something extra to stand out. Include your language skills to enhance patient care and communication capabilities, define patient satisfaction percentage, or add any clinical volunteer work or mentorship experience. Showing you care about delivering the best care for your patients can go a long way.
What is a good objective statement for a registered nurse?
For a registered nurse's objective statement, ensure that you convey your skills effectively and communicate your career goals. For example,
"Hardworking and empathetic nursing professional looking for a registered nurse position at Rising Sun Hospital. Skilled in inpatient care, safety and hygiene and handling medical records. Brings volunteer experience assisting the pediatrician in Happy Homes orphanage. Eager to take up new challenges and gain experience."