Web Designer Resumes | Free Downloadable Templates, Examples & Guide
Use This Template
Featured In:
Table of Contents
Here are more resources that can help you
From designing stellar graphics to making websites that function glitch-free, a web designer must have creative and technical abilities. To showcase your skills, you'll need a web designer resume that highlights your creative flair and expertise. Browse through Hloom's extensive guide that includes resume examples along with downloadable templates.
Web Designer Resume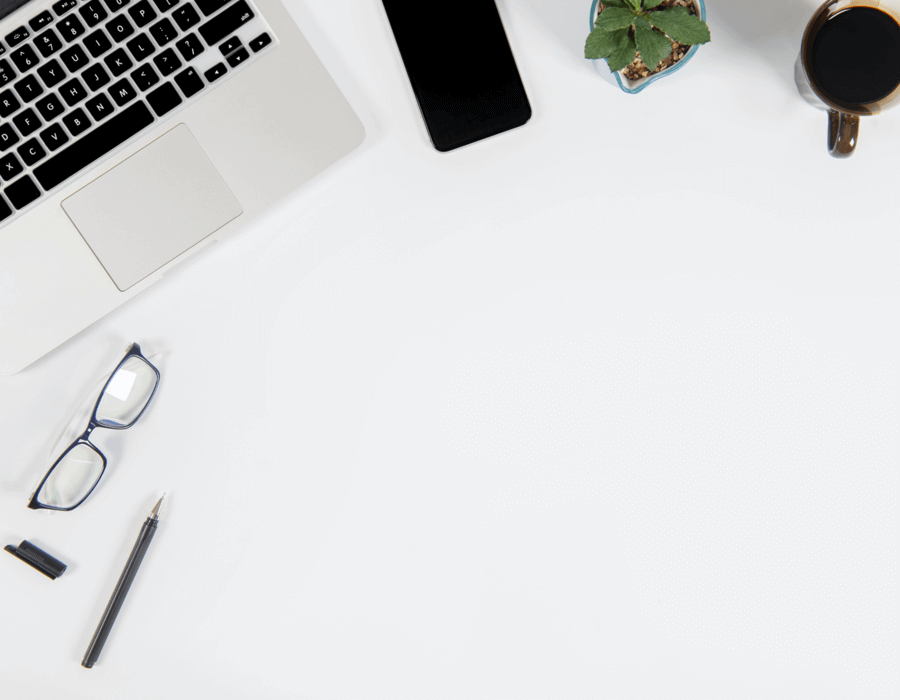 Web Designer Resume
Refer to this web design professional resume example to learn which content to add to each section. Then you can easily format your resume.

Most web designer resumes include:

Your contact info should include your full name, active mobile number, professional email address and your location.
A persuasive career summary or objective to grab the recruiter's attention.
Job history listed in reverse chronological order that includes quantifiable tasks.
A mix of soft, hard and technical web design skills.
An education segment to highlight any formal degrees or diplomas.
A custom resume section to list certifications, licenses or accolades.
If you have a design portfolio, website or social profile, you can include it in the contact information or a custom section.
Free Downloadable Resume Templates
Background Shadow

One Two Three
Prepare to Write Your Resume
It's vital to prepare before diving into writing your resume. Having all your info ready beforehand will streamline the process and make it faster and easier. Before you start working on your resume's content, refer to these tips:
Read the job description for your preferred role carefully. You'll notice that they've listed specific skills such as familiarity with design and coding applications, active listening, aesthetic knowledge and project management. If you possess these skills, you're more likely to get hired, so make a note of them.
Think back to all your previous job experiences and try to recollect specific accomplishments that went beyond your daily tasks.
Make sure to gather your performance data from previous experiences, such as percentages or numerical values, wherever possible. For example, a web designer can highlight their multitasking abilities by stating that they worked on three projects at a time.
Study the resume examples for your desired job title. You can get a glimpse at what an industry-specific resume looks like and how to list your skills or accomplishments to impress the recruiters.
Be mindful of to whom you're sending the resume. A Human Resources professional will most likely utilize an applicant tracking system (ATS) for scanning and filtering through resumes. This system may negatively flag your application if there are any misspelled words, flashy fonts or the use of any generic skills as specified by the recruiter.
Have a professor, mentor or friend with excellent copy editing skills proofread your resume once you've finished writing it.
Choose the Right Resume Format
After your resume writing prep is complete, you must find a resume format that fits your professional experience and knowledge. Resume formats are layouts that highlight different attributes, such as a rich skill set or an extensive work history. You can choose from three main resume formats: chronological, combination and functional.
A seasoned designer with a consistent and long work history of 10+ years can opt for a chronological layout to shine a light on their accomplishments.
Entry-level professionals with little to no experience but have the skills to make up for it can utilize the functional format to their benefit.
Professionals that are seeking promotions or changing careers can select the combination format. This hybrid design focuses equally on your skills section and job history.
If you want additional information on each resume type, head to our resume formats guide to learn more.
Chronological

Functional

Combination
How to Write Your Resume with Examples
We've crafted an informative step-by-step guide that includes practical resume examples, along with writing tips. Browse through these steps to learn how to create a stellar web designer resume in no time.
1. Start with a persuasive summary statement or career objective.
You can begin your resume with either a career objective or a summary statement. A senior web designer could utilize a summary statement to highlight their skills and showcase their accomplishments through extensive work history. Meanwhile, a design novice can choose a career objective as this strategy focuses on what a candidate aims to achieve through a particular role.
Let's assume that you're a recent graduate seeking a full-time web designing job. The career objective of your resume should not only state the goals you wish to achieve but also shed light on industry-specific skills and certificates you've achieved.
Let's look at these good and bad career objective examples for better understanding.
Poor example:
"I'm a graduate who has interned before and is currently looking for a full-time web designer position in your reputed organization. I believe that I have the designing skills to excel in this position and learn whatever I lack." "
This career objective is vague and doesn't detail any relevant skills or training to support their ambitious statement.
Good example:
"A design graduate is specializing in web design and development. Skilled in essential web designing tools like JavaScript, HTML, Ruby and Invision Studio. Also possess hands-on training with designing applications, including Photoshop and InDesign, through a three-month internship. Eager to get practical experience and develop leadership skills in a Silicon Valley tech startup."
Why this career objective works:
This career objective emphasizes the candidate's industry-specific education.
The candidate lists essential web designing tools to back up their skills statement.
The candidate also highlights their application knowledge through the internship stint.
If you're crafting a summary statement, you can strengthen it by utilizing these writing tips:
If you don't have a formal design degree but possess an app-specific certification, you can include it in your web designer resume.
Quantify your job tasks to give the recruiters a clear picture of what you can accomplish.
Refer to the job description and add relevant skills or tool expertise to the statement.
Here's a summary statement example for reference:
"A seasoned web designing professional with three years of experience with JavaScript, Photoshop, HTML and CSS. Have a knack for creating innovative webpages and solving tech concerns through collaboration and critical thinking. Crafted two successful, responsive mobile designs."
2. Shine a light on your design skills.
Every resume includes a skills segment with at least six to eight highlighted traits. There is no specific limit to adding skills to your web designer resume. You can slip in more skills in the content of your work history and summary statement. However, refrain from repeating or adding generic skills just for filler text.
If you're opting for a chronological layout, your skills are listed, whereas a functional resume can go into detail with each skill.
You can add three to four skills for a functional resume's skill segment and expand on each skill through a bulleted list. Each descriptive bullet can include quantifying accomplishments to back up your skills.
Refer to this example to get a clear picture:
Skills
Collaboration
Engaged with the client and client management team to craft 30+ responsive web and mobile designs.
Worked alongside the design team to create six successful visual design campaigns for three different clients.
Reviewed 10+ freelance designers' projects and assisted in creating error-free logos, templates and webpages.
To have a varied and rich skills section, you can add a mix of three skill types: soft, hard and technical.
Soft Skills are a candidate's traits that aid in working alongside people regardless of the work industry. Some soft skills that a web designer must have are:
Creativity
Time management
Collaboration
Active listening
Adaptability
Fast learner
Problem-solving skills
Critical thinking
Detail-oriented
Communication skills
Hard skills are abilities you acquire through formal education or work experience. These are a few job-specific hard skills of a web designer:
Visual design
Branding
Digital marketing
Aesthetic knowledge
Sketching and typography
Color sense and theory
Print design
Animation
Basic SEO knowledge
Project management
Web server management
Technical skills refer to software or application expertise gained through specialized programs. A web designer may possess these technical skills:
Wireframing tools such as Axure RP, Invision Studio and Wireframe.cc.
Coding and programming language expertise such as HTML, CC, Python and JavaScript.
Hands-on designing applications such as Photoshop, InDesign and After Effects.
Seasoned with web design software or tools such as WordPress, Dreamweaver and Figma.
If you're looking for industry-specific skills for a web designer, check out our Resume Builder. This effective resume tool can aid you with prewritten content and skill suggestions to help you craft your resume quickly.
3. Outline your work history in reverse chronology.
Your resume's work history should consist of job profiles listed in reverse chronology. Follow a uniform layout for each job entry, such as job title, company or organization name, location and employment dates. Include two to three quantifiable tasks listed as bullet points for each job entry.
Check out these good and bad work history examples for reference.
Poor example:
Work History
August 2019 - Current
Web Designer | Social Bee Media | Los Angeles, CA
Designed and presented many innovative digital products successfully.
Collaborated with the in-house teams for product launch and marketing.
Completed multiple projects at a time within the deadline without compromising on quality.
This work history sticks to mentioning the candidate's primary tasks and gives a vague idea of the designer's actual accomplishments.
Good example:
Work History
August 2019 - Current
Web Designer | Social Bee Media | Los Angeles, CA
Successfully conceptualized, designed and executed 24+ creative digital projects, including responsive webpages, mobile designs and content landing pages.
Collaborated with multiple in-house teams such as sales, marketing and account teams for ease in product launches and promotions.
Completed three projects at one time without compromising on the design standards or the clients' visions.
This work history is robust as it provides more specific information and quantifiable metrics.
Follow these resume writing tips to strengthen your work history section:
Don't just list generic duties in the job history. Shine a light on how you've helped previous companies through your work and what you've accomplished.
Refer to the job description, filter out specific skills and add them to your resume to catch the recruiter's attention.
Utilize quantifiable values such as the number of projects completed or the percentage of sales increase. These metrics would give a clear image of your previous job tasks.
4. Finish with your contact information, education and custom sections.
Education
Include your degree name, college or university and location along with the graduation year in the education section of your resume. You should list all your diplomas in reverse chronological order if you have more than one degree.
To pursue a career in web design, you may be required to hold a bachelor's or associate's degree in web design, web development, graphic design or computer science. Of course, you can graduate in a different field and still wish to pursue web designing. However, that would require application or software training and hands-on experience.
There are new software additions in the market; therefore, a web design professional needs to keep up with the latest tools and adapt to recent design trends by acquiring formal training.
Additional training or certifications
If you've completed special training or have professional certifications in your field, you should consider including an additional resume section to showcase these qualifications.
Some certificates that a web designer can acquire are:
Adobe Generation Professional: Web Design
This industry-favorite certification is part of a professional course that teaches you about designing responsive websites, using design tools and using digital skills.
Responsive Web Design in Adobe XD
Google's Responsive Web Design certificate teaches you to create webpages in Adobe XD and also complete a full-fledged design project.
The Web Design and Development Certificate
eCornell's Certificate Program for web development explores HTML and CSS to improve a website's functionality and user experience.
This certification from freeCodeCamp allows you to build charts and maps to present versatile data. It also includes JavaScript Object Notation (JSON) and Application Programming Interface (API) modules.
Front End Web Development Techdegree
Treehouse's interactive certification includes code quizzes and challenges along with multiple practical projects. The course concludes with the student's Capstone project.
Here are some additional courses that can aid in boosting your career:
Landing page design and specialization
Advanced SEO training
Front-end Web development
Online sales and psychology
Digital media marketing
Contact information
Your contact information should consist of your full name, phone number, professional email address and the city or state where you currently live. You can also add a portfolio, website or social links to display your designs at the start of your resume.
Free Downloadable Resume Templates for Web Designers
Utilize these free downloadable web design templates by customizing them to your style and needs. Download the resume templates, open them in any word processor and add your personal information to replace the filler text.
Web Designer FAQ
What are some good certifications for a web designer?
There are numerous certifications and specialized training web designers can add to their resumes. Here are a few certifications:
TreeHouse's Web Design Track
Skillcrush's Front End Development Course
UC Davis and Coursera's Google SEO Fundamentals
What are some job tasks that a web designer has to perform?
Web designers don't just design websites; they also work alongside sales and marketing teams to bring the client's vision to life. A web designer might have to carry out the following job tasks:
Design custom visual or graphic elements, including fonts, typography and branding along with web and mobile designs.
Improve UX for existing websites or convert legacy webpages into user-friendly responsive sites.
Implement and execute multiple design tasks at one time while collaborating with creative, business and marketing teams.
Should I include a portfolio or social media links to my web designer resume?
Yes, you can add your professional website or portfolio link to your resume to showcase your design capabilities visually. If your social media pages only include your artworks, you can have that information on your web designer resume as well.