Featured In:
Table of Contents
Here are more resources that can help you
A home health aide's resume must strike a delicate balance between medical and patient care experience as well as administrative and organizing skills. We'll teach you to craft an impactful resume describing your patient care abilities using a step-by-step writing guide and resume examples.
Home Health Aide Resume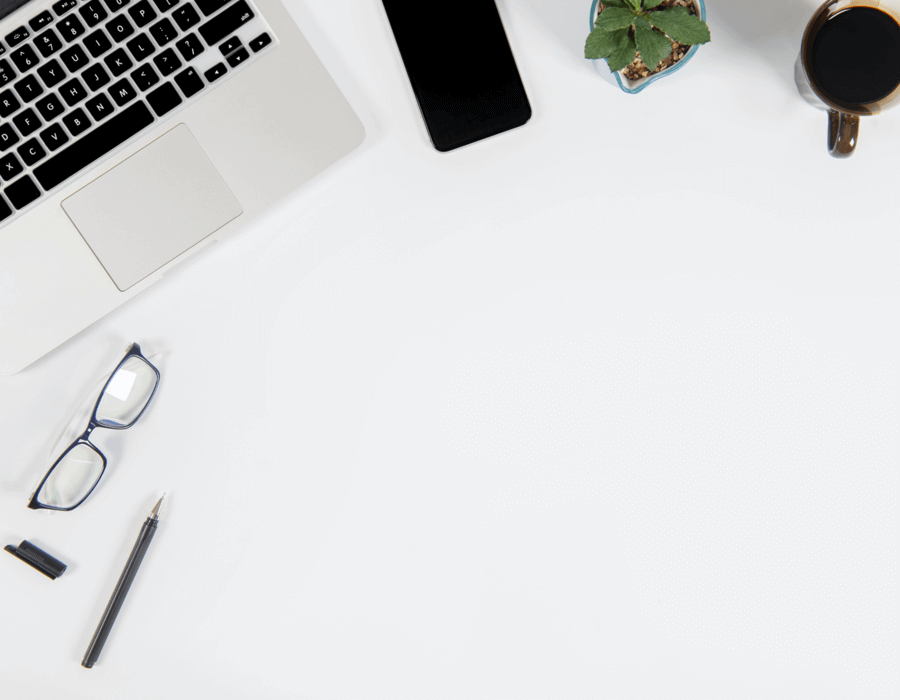 Home Health Aide Resume
Use this sample resume and the general rules of thumb below to learn how to approach the main sections of your resume.

Every resume should have the following sections:

Contact information section includes your name, email, phone number and location.
A professional summary or objective statement summarizes your key qualifications for the role.
A work history section in reverse-chronological order.
A skills section displays a combination of soft, hard and technical skills.
An education section with details of your degrees to highlight your academic qualifications.
Additional optional sections to list certifications, licenses or awards.
Free Downloadable Resume Templates
Prepare to Write Your Resume
It helps to gather the information you need before you sit down to write your resume, as you will be able to focus exclusively on the writing aspect. So before sitting down to write, make sure you complete the following:
Understand your job description and single out the core requirements for the position. Research the skills and duties in this description, such as patient monitoring, organizing and scheduling appointments and routine preparation, and make a note of the ones you possess.
Accumulate essential data from your career, such as dates of employment and exceptional accomplishments like successful emergency interventions. Include figures, numbers and percentages to quantify your achievements, like the number of medications scheduled and administered or weekly medical appointments.
Gather information about your references from former hospitals or agencies to ease the process of fact-checking from the employer's end.
Remember that recruiters and businesses may use tools like an applicant tracking system (ATS) to evaluate your resume. Avoid spelling mistakes, overused keywords like "passionate" or "team player," or distracting fonts to prevent your resume from being negatively flagged.
Look into resume examples for your desired role. A resume example can display a hypothetical candidate's resume and you'll know how to state and phrase the content of your resume correctly.
Choose the Right Resume Format
The next step to building your resume is to pick a suitable resume format. Resume formats are the structures that organize your resume's content. Hence, the most impressive information is at the top and formatted in a way that shines a light on your best attributes while downplaying any limitations. You can choose from the three resume formats, chronological, combination and functional.
Choose the chronological format if you have a long and accomplished career to document an extensive work history –– this resume layout prioritizes your experience and highlights promotions and subtle career advancement. Use the functional if you frequently switch careers, have significant breaks between jobs or have a lot of training but little formal experience –– this layout downplays or excludes specific dates and focuses on a variety of skills. The combination format is ideal for candidates with midlevel experience or those switching careers since it dedicates equal space to desirable career skills and practical experience.
Visit our resume formats guide for more information about the pros and cons of these three formats.
Chronological

Functional

Combination
How to Write Your Resume With Examples
We have developed a detailed guide to assist you in creating each section of your resume. Use our tips and practical examples to effectively personalize your resume for your desired role and particular needs.
1. Write a compelling summary statement or career objective.
The opening statement of your resume should compile all your most impressive accomplishments and qualifications for the desired role. If you're an experienced home health aide, we recommend adopting a summary statement since it focuses on listing achievements that respond to the specific role's requirements. Although similar in function, the career objective is a better option for candidates with no formal experience, career changers, relocators or recent grads that need to explain their career progression and goals to the employer.
To better understand how to write a compelling summary statement, we have set out two examples below:
Poor example:
"Home health aide with over a decade of experience taking care of patients with multiple ailments in private family homes and elderly community housing."
This summary statement presents some valuable information but doesn't take the opportunity to maximize specific points that will make a recruiter take a second look.
Good example:
"Reliable home health aide with 10+ years of experience in elderly and hospice care for private family homes and elderly community housing. Adept at managing the different obstacles of over 30 patients with chronic illnesses, cancer and Alzheimer's disease. Well-versed with direct patient care, cooking, cleaning, organizing and fixing appointments with NAHC certification."
This summary statement is much more impactful because it provides more details regarding the candidate's qualifications, includes quantifiable achievements and mentions a certification to legitimize their abilities further.
If you'd instead choose a career objective for your particular situation, check out these writing tips:
Contrast a lack of experience or a long career gap with a solid career goal that benefits you and the employer.
Complement your objective with a set of job-relevant skills and try to match them to the ones on the job description.
Include a certification, internship, community service or relevant coursework to boost your expertise.
Read this career objective below and decide on your approach:
"Dedicated home health aide returning to the workforce after time off taking care of family. Equipped with clinical skills and five years of experience as a registered nurse and a year and a half taking care of cancer patients. Comfortable and skilled at monitoring patients, preparing meals, administering medication and assisting with basic and personal hygiene. CPR certified professional."
2. Select and categorize your skills.
Every resume should have a skills section for showcasing your top, job-specific skills for the job. The placement of your skills section will depend on the kind of format you're using.
Since the chronological format prioritizes the work history, you can place a simple skills section of six to eight skills below the work history.
Combination resumes place equal importance on both sections, so you should place the skills section above the work history or even include a summary of qualifications.
Functional resumes prioritize the skills section, so building it takes extra effort. For instance, the functional skills section generally consists of three core skills. Each skill is followed by two to three bullet points describing tasks and accomplishments that demonstrate you successfully applied your skill set.
It's not unusual to have not seen a functional resume before, so use the following example of a skill entry to visualize this section:
Skills
Safety Monitoring
Knowledgeable in identifying distress signals and performing first-aid.
Assist patients with their basic hygiene, daily routines and medical treatments like physical therapy, respiratory therapy and regular exercise.
Effectively communicate and report to family members, nurses and doctors on duty if anything is out of the ordinary with the patient.
When selecting your resume skills, you should avoid repeating the same skills in multiple resume sections. Maximize your resume's impact by including a diverse skill set consisting of an even mix of soft, hard and technical skills.
Soft skills are crucial for home health aides since they describe how you perform your tasks and communicate with patients, their family members, doctors and other caretakers. A home health aide professional could include the following soft skills in their resume:
Adaptive
Accommodating
Compassionate
Communication skills
Emotional intelligence
Responsible
Flexibility
Patient
Physical stamina and fitness
Organization skills
Hard skills describe the knowledge you've gained about a role or industry through education or hands-on practice. Some hard skills that home health aides should possess are:
Patient monitoring
Behavior management
Nursing skills
Scheduling skills
Medical vocabulary
Health history documentation
CPR and first aid
Medication administration
Routine planning
Specialized care such as child and elderly
Hospice care
Physical therapy
Light housekeeping
Meal preparation
Technical skills are your ability to use your industry's technologies and digital tools or role. For a home health aide, the following technical skills can make a huge difference:
Proficiency with electronic health records (EHR)
Knowledge of digital payment platforms
Adept at using EKG machines
Ability to use medical weight scales
Practical knowledge of home care software, i.e., TheraTracker, myUnity Home Care & Hospice, WellSky Home Health
For more job-specific skills concerning home health care, check out our Resume Builder Our resume-writing tool simplifies the process by providing you with:
Personalized content to fill out your resume sections
Professionally designed templates to fit any style
Cloud-based storage where you can keep multiple resumes intact and in one place.
3. Document your work history.
The work history section collects your job experiences organized in reverse chronological order. That is, you start the list with your current or most recent job and work backward.
No matter which format you choose, you should always include a work history section with each role's job title, the respective company's name, its location and your dates of employment. You can simply keep these informative details if you're building a functional resume. However, on a chronological resume, each job entry should have three to four bullet points that describe your significant achievements for the specified role.
To better understand how to write the work history, let's study these poor and good examples:
Poor example:
Work History
February 2018 - Current
Home Health Aide | Sutter Medical Center | Sacramento
Provide health care services.
Administer medicines and check vitals.
Assist patients with mobility and physical therapy.
This work history doesn't detail the tasks performed and only gives a general idea. It would be nearly impossible for the applicant to stand out based on this entry.
Good example:
Work History
February 2018 - Current
Home Health Aide | Sutter Medical Center | Sacramento
Provide regular health care services, domestic tasks and hygiene assistance to 12 patients.
Administer prescribed medicines to patients while also monitoring vital signs regularly.
Assist patients with mobility, physical therapy, exercise and diet planning.
This work history is more specific to the candidate's daily tasks and describes their responsibilities with keywords and skills such as "diet planning," "monitoring vital signs" and "physical therapy."
Beyond describing your regular duties, you should pack your work history with relevant information. To maximize this section opt for the following:
Match your responsibilities, duties and accomplishments with the job requirements to present yourself as the obvious solution to the employer's professional needs.
Include data and quantified achievements as a home health aide. Quantifying your accomplishments by specifying how many patients you attended or how many weekly appointments you need to schedule proves your efficiency to the employer.
Browse the job description for the right keywords and skills, so you can go over your resume and strategically include these on your resume content. You should match the exact phrasing but never copy-paste whole sentences from the job ad onto your resume.
4. Wrap up your resume with contact information, education and custom sections.
Education
This section consists of the educational qualifications that support your role as a home health aide. For home health aides, a high school diploma or equivalent is enough since you can learn many of the professional skills on the job. However, if you're applying to join an agency or work in a group home, these companies may require you to become certified.
When listing your educational details, include the type of degree, name of the institution, its location and graduation dates. Customize this section to display qualifications respective to your case, for example, a master's in Gerontology, a nursing degree or a behavioral psychology degree.
Certifications and Licenses
If you want to advance in your career as a home health aide and become eligible for different types of jobs, professional certifications and licenses are an excellent way to do this.
The following certifications can help you enhance your home health aide skills:
This certification enables you to master the lifesaving technique of CPR to help your patients.
Licensed Nurse Practitioner (LNP)
A licensed nurse practitioner (LNP) is a nurse equipped with knowledge of the patient's essential care such as bathing, dressing, checking vitals, administering medication and inserting a catheter.
Licensed Registered Nurse (RN)
A registered nurse's (RN) skills are more advanced than an LNP's and this certification enables you to work closely with doctors.
You could also become a state or national-level certified home health aide by acquiring certifications from the National Association of Homecare and Hospice (NAHC). The following course furthers your career advancement:
Master's in Gerontology
Bachelor's degree in Nursing
Bachelor's degree in Clinical Nutrition
Master's in Healthcare Administration
Finally, your contact information should state your full name, residing city and state, phone number and email address.
Free Downloadable Resume Templates for Home Health Aide Resumes
Pick your favorite from this selection of free downloadable resume templates. Note that these resume templates have instructional content you can use to fill out your sections accurately. After writing your resume, make sure the grammar and formatting are good and get ready to apply to your desired job!
FAQ
Updated: May 06, 2022
What are the top three skills of a home health aide?
The skills of home health aides vary according to the extent of their role and the type of patient they have. Home health aide professionals employed in child care would need expertise different from those involved in elderly care. However, there are specific essential skills for any home health aide and they include:
Patient monitoring and care
Medicine administration and CPR knowledge
Organizational skills
How can you stand out as a home health aide?
A diverse and extensive set of skills can make you stand out as a home health aide. Continuously expanding and building your skill set, a mix of medical and technical knowledge along with a strong sense of compassion and empathy solidifies your worth and makes you a desirable candidate. Getting certified also increases your merit as a professional and a candidate in the competitive job market.
What is a good objective statement for a home health aide?
A good objective statement should express what you aim to achieve in your career and how your skills, previous experience, knowledge and expertise can benefit your employer. For example, a home health aide's objective statement could say, "Flexible home health aide, passionate about helping patients of all ages and all levels of necessity. Effectively interacts with clients from diverse cultures and backgrounds. Hard worker with high physical stamina and excellent interpersonal skills looking for a part-time job while completing anassociate degree in Geriatric Care."