Massage Therapist Resume: Overview
A massage therapist is a skilled professional who utilizes various massage techniques to promote relaxation, alleviate pain, and enhance clients' overall well-being. They often work in spas, wellness centers, healthcare facilities, and even independently, creating tailored massage experiences to address individual needs.
Massage therapists often possess various skills and responsibilities such as:
Proficiency in various massage techniques to address clients' specific needs.
Fostering open communication to understand clients' preferences and concerns.
Knowledge of physical therapy best practices, anatomy and physiology to identify areas of tension and recommend appropriate treatments.
Ensuring client privacy and adhering to industry regulations and best practices.
Whether you are treating athletes with sports massages or providing relaxation to clients seeking stress relief, your resume must reflect the balance between expertise and empathy.
For more help building your resume, check out our entire collection of downloadable resume examples, as well as our free and premium resume templates to perfect your job search!
Massage Therapist Resume Example: Why It Works
This massage therapist resume example demonstrates a perfect blend of design and content, making it an excellent choice for crafting your own standout resume.
Effective Use of Color:

The calming hues of the contact header instantly communicates the sense of tranquility clients seek in a massage therapist, as well as making the resume unique and memorable.

Quantifiable Achievements:

Highlighting quantifiable achievements, like the number of clients served weekly, demonstrates tangible impact and provides unique context for potential employers.

Relevant Experience:

Emphasize experience aligned with massage therapy roles, such as specialized techniques and client interactions.

Clear and Consistent Headings:

Well-defined headings ensure easy navigation, allowing potential employers to locate key sections quickly.
Massage Therapist Resume Sample: Why This Works
Discover a massage therapist resume template that seamlessly blends design and content, making it the perfect example for building your own impressive resume.
Professionally Organized:

Neatly organized sections showcase your skills, experience, and education, offering a visually pleasing layout in a professional manner.

Diverse Skillset:

This resume example highlights a proficiency in diverse massage techniques, demonstrating versatility to meet individual client needs.

Thoughtful Margins:

Adequate margins create an uncluttered appearance, balancing text and white space that implies an important attention to detail.

Quantifiable Metrics:

This massage therapist template incorporates measurable accomplishments, such as percentage improvements in clients' pain or satisfaction levels that validate skills and showcase value.
How to Create a Massage Therapy Resume: A Step-by-Step Guide
Crafting a compelling massage therapy resume is key to capturing the attention of potential employers. Follow this step-by-step guide to write a resume that effectively showcases your skills, experiences, and dedication in the field.
Contact Information:

Begin with your full name, professional title, phone number, email address, and location. Ensure your contact details are accurate and easily accessible, enabling employers to reach out promptly.

Summary or Objective Statement:

Craft a concise yet impactful summary or objective that encapsulates your expertise, unique qualities, and career aspirations. Tailor this section to reflect your commitment to promoting wellness through massage therapy and your passion for client well-being.

Choose an objective statement if do not have experience and want to demonstrate your passion for massage therapy. If you have experience, then use a resume summary to highlight your strongest qualifications.

Relevant Professional Experience:

Provide an in-depth account of your work history, focusing on roles directly related to massage therapy. Detail your responsibilities, accomplishments, and the range of massage techniques you've mastered. Highlight specific instances where your skills have improved clients' quality of life.

Education:

List your educational background, including any relevant certifications, licenses, or degrees in massage therapy. Include the institution's name, graduation date, and any honors received. Showcase your dedication to continuous learning and professional growth.

Skills:

Enumerate your comprehensive skill set, spanning both technical and interpersonal attributes. Highlight the variety of massage techniques you specialize in, your ability to communicate empathetically with clients, and your commitment to creating a comfortable and healing environment.

Additional Sections:

Consider enhancing your resume with sections such as "Certifications" to demonstrate your ongoing learning and expertise, "Client Testimonials" to showcase the impact of your therapies, and "Languages Spoken" if applicable, displaying your ability to communicate with a diverse clientele.
Key Skills and Certifications For Massage Therapist Resumes
When crafting your massage therapist resume, showcasing the right skills and certifications is paramount to demonstrating your competence and dedication to client care. Tailor your resume to resonate with potential employers using the following hard skills, soft skills and certifications.
Top 5 Hard Skills for Massage Therapists
Anatomy Knowledge: A deep understanding of human anatomy and muscle structure enhances your ability to provide targeted treatments that alleviate pain and promote healing.
Massage Techniques: Proficiency in various massage techniques, including Swedish, deep tissue, and myofascial release, enables you to cater to various client needs.
Client Assessment: Skillful assessment of clients' conditions and preferences ensures the delivery of tailored treatments that meet their individual requirements.
Hygiene and Safety: A strong commitment to maintaining a clean and safe environment for clients and yourself is essential for a successful massage therapy practice.
Pain Management: Expertise in pain management techniques empowers you to address clients' discomfort and improve their overall well-being.
Top 5 Soft Skills for Massage Therapists
Empathy: The ability to empathize with clients fosters trust and helps create a comfortable environment that enhances the effectiveness of treatments.
Communication: Clear and compassionate communication enables you to understand clients' needs and preferences, ensuring a personalized experience.
Active Listening: Attentive listening enables you to tailor treatments to clients' concerns, improving outcomes and client satisfaction.
Time Management: Efficiently managing appointment schedules ensures a smooth client experience and maximizes your effectiveness as a massage therapist.
Stress Management: Demonstrating resilience in a demanding field helps you maintain a positive attitude, supporting your own well-being and that of your clients.
Top 5 Certifications for Massage Therapists
Licensed Massage Therapist (LMT): A state-issued LMT certification is often a legal requirement for practicing massage therapy.
National Certification in Therapeutic Massage and Bodywork (NCBTMB): This nationally recognized certification demonstrates your proficiency in massage therapy techniques.
Specialized Techniques Certifications: Certifications in specific techniques, such as sports massage or prenatal massage, showcase your expertise in specialized areas.
CPR and First Aid: These certifications showcase your client's safety and well-being commitment.
Continuing Education: Regularly updating your skills through workshops and courses highlights your dedication to ongoing professional development.
Tailor your massage therapist resume to highlight the skills and certifications that align with your desired position, demonstrating your readiness to provide exceptional massage therapy services.
Here's What People Are Saying About Us
10 Tips For Writing A Massage Therapist Resume
When preparing your resume, consider the following tips to ensure you effectively showcase your qualifications as a massage therapist.
Showcase Relevant Experience: Emphasize roles directly related to massage therapy, detailing specific techniques used and outcomes achieved.
Quantify Achievements: Use measurable metrics, such as the number of clients served weekly or improvements in clients' well-being, to demonstrate your impact.
Tailor to the Job: Customize your resume for each application, highlighting skills and experiences that align with the specific position's requirements.
Incorporate Keywords: Integrate industry-specific keywords, such as massage techniques and certifications, to enhance your resume's visibility in applicant tracking systems (ATS).
Highlight Soft Skills: Showcase interpersonal skills like empathy, active listening, and clear communication, which are essential for successful client interactions.
Use a Professional Tone: Maintain a professional tone throughout your resume, reflecting the level of expertise and trust clients expect from a massage therapist.
Include Continuing Education: Dedicate a section to ongoing learning, showcasing your commitment to expanding your skill set and staying up-to-date with industry trends.
Share Client Testimonials: If appropriate, incorporate brief client testimonials to add a personal touch and provide evidence of your positive impact.
Craft a Compelling Summary: Write a concise summary that encapsulates your skills, specialization, and dedication to promoting wellness through massage therapy.
Proofread Thoroughly: Avoid grammatical errors and typos by proofreading meticulously, ensuring your resume exudes professionalism and attention to detail.
View Similar Resume Examples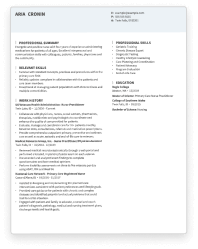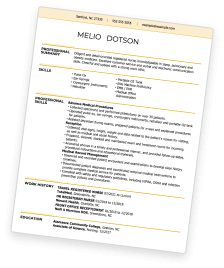 Save Time With Hloom's Resume Builder
Key Takeaways
As a massage therapist, your resume should reflect both your proficiency in various massage techniques and your ability to connect with clients on a personal level for holistic healing.

Customize your resume for each application by emphasizing relevant skills, certifications, and experiences, capturing the attention of potential employers.

Highlight essential hard and soft skills, backed by relevant certifications, to demonstrate your competence and commitment to providing exceptional service.
Save Time With Hloom's Cover Letter Builder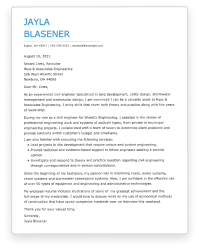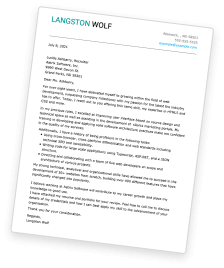 Massage Therapist Resume FAQ
Updated: September 15, 2023
Your massage therapist resume should include your contact information, a concise summary or objective statement, relevant professional experience, education, skills (both technical and interpersonal), certifications, and any additional sections that showcase your expertise, such as client testimonials or languages spoken.
To make your resume stand out, showcase your unique skills and experiences, use a clean and professional design, highlight quantifiable achievements, tailor your resume for each job application, and incorporate industry-specific keywords. A compelling summary and well-organized content will also help you stand out.
Yes, including certifications on your resume is crucial for demonstrating your expertise and credibility as a massage therapist. Certifications like Licensed Massage Therapist (LMT) and National Certification in Therapeutic Massage and Bodywork (NCBTMB) highlight your qualifications and dedication to the field.
You can emphasize soft skills on your resume by showcasing experiences that demonstrate qualities like empathy, active listening, clear communication, and time management. Incorporate examples of how you've effectively communicated with clients, tailored treatments to their needs, and fostered a comfortable and healing environment.
Format your massage therapist resume with clear headings, bullet points for easy readability, and a consistent font style. Organize sections logically, starting with contact information, followed by a summary or objective statement, relevant professional experience, education, skills, certifications, and any additional sections.
A resume summary briefly overviews your professional background and achievements, tailored for experienced professionals. It focuses on your accomplishments and what you bring to the table. A resume objective is suitable for entry-level candidates or those changing careers. It outlines your career goals and aspirations for the position.
Address employment gaps on your resume by briefly explaining if necessary, such as pursuing further education or personal reasons. Focus on the skills and experiences gained during those gaps, like attending workshops or volunteering, that are relevant to your massage therapy career.