Featured In:
Table of Contents
Here are more resources that can help you
A Zumba instructor is a fitness professional specializing in Zumba, a form of dance fitness that combines low- and high-intensity exercises to improve aerobic capacity, muscle strength and flexibility. Create a resume that demonstrates your ability to teach Zumba to individuals and promote a healthier lifestyle among your students. Follow our guidelines, recommendations and examples to make this process easier.
Zumba Instructor Resume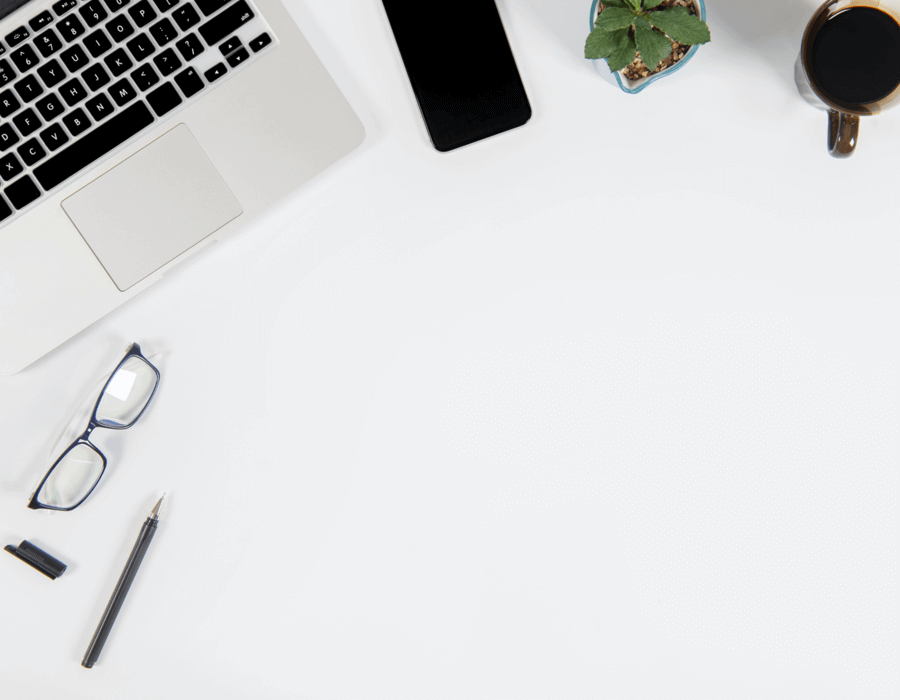 Zumba Instructor Resume
By dividing your resume into distinct, well-written sections, the document gets a neat and professional appearance. See the following sections for more information:

Contact information - Include your full name, email address, LinkedIn ID, phone number and location here.
A summary statement or career objective - Clearly state your skills and preparedness for the job in two to four sentences.
Work history - Provide an overview of your employment history in reverse-chronological order.
Skills section - Include a varied selection of soft, hard and technical skills.
Education section - Display your academic achievements, such as high school, college or graduate school diplomas.
Custom sections - You can add optional sections to list your certificates, extracurricular activities and awards.
Free Downloadable Resume Templates
Skilful Flat

Skills Highlight
Prepare to Write Your Resume
Preparation is vital if you want to emphasize your abilities and stand out from the crowd. Knowing some best practices before writing your resume can make the resume-writing process easier for you. Take a look at our pointers and suggestions to make your resume more appealing.
Read the job description carefully and jot down any keywords, skills or qualifications essential to the role. Comparing your abilities and capabilities with the job description will help you understand their needs. In recruiting Zumba instructors, recruiters often look for skills such as "fitness programs" or "positive relationships." Specifying these skills could place you in a good position.
Gather details from your previous employment and education, such as graduation dates, diplomas, awards, employment dates, promotions, performance evaluations and the likes. Have these records on hand as you need them to write accurate and verifiable resume sections.
Keep applicant tracking systems (ATS) in mind since these are commonly used by hiring managers to filter out unwanted resumes. To make sure you bypass ATS, have excellent spelling and grammar, tailor your resume with keywords from the job ad, and keep the formatting, design and fonts simple and easy to read.
Explore our resume examples to find out how you can create your resume appropriate for your role.
Choose the Right Resume Format
A resume format gives your resume structure and an orderly appearance. The suitable format for your career level can highlight your skills, experiences and accomplishments and minimize your limitations.
There are three resume formats: chronological, functional and combination. A different section of your resume (skills or experiences) is highlighted in each format.
Your resume format selection will rely on your level of experience and skills.
Opt for a chronological format if you have a long career history, as it emphasizes your work history by showcasing your experience and career progression.
Opt for a functional format if you have little or no work experience. This format emphasizes the relevant skills you have to execute the responsibilities and duties of the open role.
Consider a combination resume if you want to accentuate your skills and experience equally. Freelancers and applicants with gaps in employment or little experience are appropriate candidates for this format.
Discover the benefits and uses of each resume format in our resume formats guide.
Chronological

Functional

Combination
How to Write Your Resume With Examples
Follow the step-by-step instructions and examples below to learn how to format each section of your resume.
1. Prepare an opening statement strategy.
Your opening paragraph should provide recruiters with an overview of your skills, abilities, experience and achievements. You can start with either a career objective or a summary statement, depending on your experience level.
Entry-level professionals, freelancers and those changing careers can use career objectives to showcase their abilities and aspirations. However, experienced professionals are better served by a summary statement.
As an example, here is how you can write your career objective.
Poor example:
"Certified and experienced Zumba instructor looking forward to joining XCO Fitness Studio to promote a healthy lifestyle among clients."
In this example, the candidate does not provide their skills, abilities or license details. A one-liner description is a poor example and must be avoided.
Good example:
"ACE Plus Gold Certified Zumba instructor with one year of experience motivating clients of different age groups to embark on a fitness journey through dance fitness. A staunch advocate for healthy living. Prepared warm-up exercises and stretching methods before and after classes to prevent injuries. Aims to make fitness fun."
This career objective is a better example as it mentions the candidate's experience as a Zumba instructor, mentions specific skills and provides a certification to ensure their expertise.
If you are writing a summary statement, consider these tips and use the sample below as a guide.
Don't forget to use numbers in your summary. Also, cite any other figures that you think are relevant to demonstrate your caliber, such as the number of students you teach per class or years of experience.
List job-specific skills from the job description to demonstrate you're the right match for the job.
Share details of certifications or licenses, if any.
"A Zumba Gold® certified instructor with three years' experience teaching Zumba to clients of different ages (youth, seniors and the general adult population). Capable of handling classes of 50 students and maintaining attendance. Experienced in customizing workout routines to meet the needs of different students. A Red Cross CPR certification holder."
2. Showcase your skills.
Ensure that your skills section contains a mix of soft, hard and technical skills that show you're an expert in different job areas. For your skills section, showcase between six to eight of your top skills.
You can leave your skills section as a simple bulleted list in chronological and combination sections. In the case of functional resumes, on the other hand, the skills section takes center stage, and you should expand upon it with more detail. Take three of your top skills and ensure they're highly requested skills in the job description. For each skill, add three bullet points describing work experiences and accomplishments that demonstrate how you utilize each skill.
For example:
Skills
Class Engagement and Participation
Provided 50+ customized lesson plans to participants of different ages, including senior citizens.
Regularly led and choreographed more than 25 class participants.
Ensured the class is using and practicing the correct techniques and equipment.
The following are examples of soft, hard and technical skills you can include on your resume.
Soft skills are life skills that dictate how relationships are built and interactions are conducted in the workplace. A Zumba instructor's soft skills include:
Customer service
Verbal communication
Positive energy
Motivational
Leadership
Coaching skills
Creativity
Critical observation
Giving clear feedback
Patience
Emotional intelligence
Diversity awareness and inclusion practices
Hard skills are industry-specific knowledge that one learns in school or on the job. A Zumba instructor's hard skills include:
Instructional techniques
Posture understanding
Dance background
Salsa and Latin dance
Cardio exercise
Choreography
Training and development
Fitness plans
Basic knowledge of nutrition
Performance evaluation
Technical skills are sets of abilities or knowledge used to perform specific job-specific practical tasks using digital tools, techniques and software. A Zumba instructor may possess the following technical skills:
Knowledge of First Aid and CPR
Expertise in videoconferencing platforms, such as Zoom, Skype and more
Experience in many fitness disciplines, such as swimming, bicycling and more
Expertise in yoga and aerobics
Knowledge of MS Office applications
Discover more Zumba instructor-related skills in our Resume Builder. By selecting from prewritten content and suggested skills, our resume-building tool allows you to create your resume in no time.
3. Outline your work history.
Experienced candidates can demonstrate their capabilities by including a section that displays their work history. If you already have experience as a Zumba instructor, list the roles and responsibilities you had in your previous jobs.
List your work history in reverse-chronological order, starting with your most recent job. When mentioning previous experiences, including the following in each job entry:
Job title
Company/ gym name
Company/ gym location
Dates of employment
Under each entry, describe your accomplishments and tasks in three or four bullet points.
Here is an example of how to frame your work history.
Poor example:
Work History
April 2020 - Current
Zumba Instructor | XCO Fitness Studio| San Diego, CA
Designed workouts.
Taught Zumba to several students per class.
Demonstrated the proper techniques and moves to students.
This work history example does not help assess the candidate's skills and abilities.
Good example:
Work History
April 2020 - Current
Zumba Instructor | XCO Fitness Studio| San Diego, CA
Designed and customized 20+ workout routines for students of different age groups and needs.
Taught Zumba to an average of 20 students per class and maintained their attendance.
Created demonstrations of the proper techniques and alternate routines for 30+ students who could not perform the shown moves.
The addition of numbers and details in this work history adds credibility and insight into the candidate's tasks and responsibilities.
If you want to maximize your work history's impact, consider the following recommendations:
Make sure your achievements are quantifiable. Include the average number of students in your class or the increase in admission percentage following your hiring. This reinforces the legitimacy of your role.
Describe how your skills help you accomplish your tasks.
Stick to using action verbs like "designed," "customized," or "identified" in your resume.
Make sure your resume includes keywords from the job description.
4. Finish by adding your education, contact information and custom sections.
Education
Although you don't need any particular qualifications to become a Zumba instructor, you should still showcase any education you possess, as this demonstrates commitment and responsibility. A high school diploma is sufficient for applying to the position of Zumba teacher if you also have the required license.
Begin with your most recent or relevant academic degree in this section. Each entry must entail the following information:
Your degree
School/ college name and location
Graduation date
You can omit the graduation date if you don't have higher education but hold a high school diploma or GED.
Custom Sections: licenses, training and certifications
Organize all of your additional certifications for the role of a Zumba instructor in a separate section. A Zumba instructor's resume could include the following certificates:
After completing this training, you will receive your license and begin teaching Zumba.
American Red Cross CPR Training
CPR training classes provided by the American Red Cross teach you the skills to help adults, kids and infants during breathing and cardiac emergencies.
Obtaining this certification allows you to teach Zumba moves designed for seniors or those seeking a low-impact workout.
Group Fitness Instructor Certification (AFAA-CGFI)
Become a certified AFAA group instructor with this certification. All you need to do is clear an NCCA-accredited certification exam to obtain this credential.
Some more certification options that you can consider are:
23 Day 300-Hour Therapeutic Yoga Training
Aerobics Certification
Mental Health First Aid for Executive Coaches
20 Day Hatha and Vinyasa 200-Hour Yoga Teacher Training
ACE Certified Group Fitness Instructor
Contact information, such as your name, city, state of residence, phone number, professional email address, Twitter handle and LinkedIn ID should be included at the top of the resume.
Free Downloadable Resume Templates for Zumba Instructors
You can download these free Zumba instructor resume templates and create customized resumes using the word processor of your choice. Replace the instructional content with the appropriate information and format according to your needs.
FAQ
Updated: October 27, 2022
What are the top three skills of a Zumba instructor?
A Zumba instructor deals with different kinds of students each day, and managing them all and catering to their needs requires a plethora of skills. However, the top three skills that every Zumba instructor must have are:
Friendly and positive attitude
Zumba techniques or dance background
Ability to handle large batches of students
How can a Zumba instructor stand out?
Zumba instructors must be enthusiastic and positive professionals who can encourage and motivate individuals to adopt a healthy lifestyle. Zumba instructors must understand each student's unique needs and meet them accordingly to excel in this role. They should also stay up to date with the latest developments by upgrading themselves from time to time.
What are some daily duties of a Zumba instructor?
Some daily duties of a Zumba instructor include:
Maintaining the Zumba dance floor.
Maintaining a clean and safe gym.
Demonstrating how to use exercise equipment correctly.
Creating a diet and exercise program that suits each student's needs.
Assisting individuals who are having difficulty with moves.
Providing one-on-one sessions for individuals.