Graphic Designer Resume: Overview
Graphic designers are important creative professionals who turn ideas into visual realities. They blend artistry and technology to communicate messages effectively through various mediums.
A well-crafted graphic designer resume is your opportunity to exhibit your skills and unique style, ultimately capturing the attention of potential clients and employers by including key responsibilities such as:
Transform client concepts into captivating designs across print and digital platforms.
Collaborate with teams to conceptualize and execute branding materials.
Create visually appealing layouts that resonate with target audiences.
Incorporate typography, color theory, and composition principles to convey messages.
Deliver projects on time, meeting high standards of creativity and quality.
Adapt to evolving design trends and client preferences.
With attention to detail, time management, and adaptability, you can create impactful visuals that leave a lasting impression on viewers.
For more help, explore our entire collection of downloadable resume examples and our free and premium resume templates to get your next job as a server!
Graphic Design Resume Example: Remarkable
This graphic designer resume example presents a captivating template for those aspiring to make their mark in the world of visual storytelling.
Clear Structure:

The resume's layout is thoughtfully organized, ensuring employers can easily navigate through essential information.

Quantifiable Experience:

Specific job roles and projects are elaborated upon, showcasing a comprehensive understanding of design tasks that provide crucial contextual detail.

Impactful Summary:

The summary section offers a concise overview of the candidate's strengths and design philosophy, instantly capturing attention.

Visually Engaging:

This example offers a glimpse into the graphic designer's effectiveness with aesthetics to communicate information.
Graphic Designer Resume Example: Accentuate
Discover another inspiring graphic designer resume example that showcases a unique blend of skills and design prowess.
Versatile Experience:

A diverse range of design projects, from logo branding to web interfaces, demonstrates the candidate's adaptability across mediums.

Effective Whitespace:

Thoughtful use of white space enhances readability and lends an air of sophistication to the entire document.

Collaboration Focused:

Emphasis on teamwork and effective communication speaks to the candidate's collaborative nature.

Education Credentials:

Relevant degrees and certifications bolster the candidate's credibility and skills.
How To Write A Graphic Designer Resume
Crafting an impressive graphic designer resume is crucial to making your mark in the design world. Follow this step-by-step guide to create a compelling resume that showcases your creative talents and expertise:
Contact Information:

Begin with your full name, phone number, email address, and a link to your professional portfolio website or LinkedIn profile. Ensure all information is accurate and current.

Resume Summary or Objective:

Tailor a concise and engaging summary that highlights your relevant design experience, areas of expertise, and unique design philosophy. A resume summary is a brief overview of your professional background and is preferred for experienced professionals. Meanwhile, a resume objective statement outlines your career goals and suits entry-level candidates or those seeking to make a career change.

Work Experience:

List your design or relevant professional roles in reverse chronological order. Include the names of the companies, your job titles, locations, and employment dates. Detail your responsibilities, emphasizing design projects, collaboration with teams, and your role in achieving creative objectives, using quantitative metrics to back up your claims.

Education:

List your relevant education in reverse chronological order. Include the name of the institution, the degree obtained, and location. Additionally, you can include any relevant coursework and the dates attended or graduated.

Skills:

Create a dedicated skills section that balances your proficiency in hard and soft skills, especially in design software (e.g., Adobe Creative Suite), typography, color theory, UI/UX design, and other relevant skills.

Portfolio Showcase (Optional):

Devote a section to showcase a selection of your best design projects. Provide brief descriptions explaining your design approach and the impact of each project. Alternatively, create a section that provides links to an online portfolio.

Additional Sections (Optional):

Include sections like certifications, languages, or design associations you belong to, enhancing your credibility and versatility.
Skills and Certifications For a Graphic Designer Resume
As you craft your graphic designer resume, highlighting your skills and relevant certifications is essential. These components demonstrate your suitability for design roles and showcase your dedication to excellence in the creative industry.
Top 5 Hard Skills For a Graphic Designer Resume:
Adobe Creative Suite Mastery: Proficiency in using design software like Photoshop, Illustrator, and InDesign to create stunning visuals.
Typography and Layout Design: Skill in crafting visually appealing layouts with appropriate typography choices for maximum impact.
UI/UX Design: Competence in designing user-centric interfaces and experiences for digital platforms.
Print and Digital Production: Expertise in preparing designs for both print and digital distribution, ensuring optimal quality.
Visual Communication: Ability to convey messages effectively through visual elements and design principles.
Top 5 Soft Skills For a Graphic Designer Resume:
Creativity and Innovation: Capacity to generate original ideas and approach design challenges with innovative solutions.
Attention to Detail: Keen focus on precision in design elements, layout alignment, and overall visual coherence.
Communication and Collaboration: Aptitude for conveying design concepts clearly and working effectively within design teams.
Time Management: Skill in managing project timelines, deadlines, and balancing multiple design tasks.
Problem-Solving: Ability to analyze design issues and develop creative solutions to overcome design obstacles.
Top 5 Certifications For a Graphic Designer Resume:
Adobe Certified Professional: Showcase your certification from Adobe, validating your expertise in using their design tools.
UI/UX Design Certification: Highlight your certification in user interface and user experience design to demonstrate your digital design proficiency.
Graphic Design Specialization (Coursera): Mention any specialized graphic design certifications earned through online platforms.
Visual Communication Certification: If you hold a certification specifically in visual communication, emphasize your ability to convey messages visually.
Print Production Certification: If applicable, showcase a certification in print production, showcasing your proficiency in preparing designs for print materials.
Here's What People Are Saying About Us
Tips for Writing a Graphic Designer Resume
Creating a standout graphic designer resume requires careful consideration and finesse. Follow these expert tips to ensure your resume captures the essence of your creative prowess and leaves a lasting impact on potential employers:
Customize Your Application: Tailor your resume for each application, emphasizing projects and experiences relevant to the specific design role.
Quantify Your Achievements: Incorporate quantifiable results to showcase the impact of your design work, such as increased engagement rates or successful campaign outcomes.
Highlight Transferable Skills: Emphasize valuable skills like problem-solving and effective communication across different design contexts.
Strategic Keyword Usage: Infuse your resume with industry-specific keywords from the job description to enhance its visibility in applicant tracking systems (ATS).
Be Efficient: Aim for a concise resume that effectively communicates your qualifications. A well-structured one-page resume is often preferred.
Demonstrate Adaptability: Showcase your ability to adapt to evolving design trends and work effectively in fast-paced, collaborative environments.
Rigorous Proofreading: Eliminate grammatical errors and typos by meticulously proofreading your resume. Professional editing tools can offer valuable assistance.
Dynamic Action Language: Start bullet points with impactful action verbs such as "conceptualized," "executed," and "elevated" to convey your contributions vividly.
By embracing these tips, you'll master the art of crafting a compelling graphic designer resume that reflects your unique talents and resonates powerfully with potential employers. Adapt these strategies to suit your personal circumstances and career aspirations.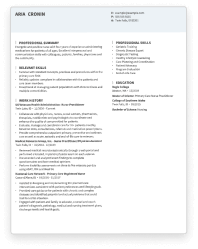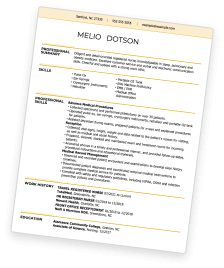 Save Time With Our Resume Builder!
Key Takeaways
Design your resume to mirror your creative flair, employing engaging layouts and typography that convey your unique style.

Showcase versatility by including various design projects, demonstrating your ability to excel across different mediums and styles.

Use quantifiable data to highlight the outcomes of your design work, such as improved engagement, conversions, or positive feedback.

Customize your resume for each application, focusing on experiences and skills aligned with the specific job description.

Emphasize your teamwork skills, illustrating your capacity to collaborate effectively with diverse design teams.
Save Time With Our Cover Letter Builder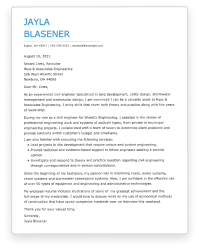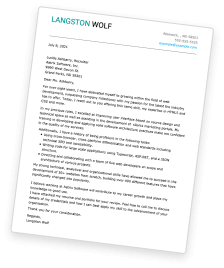 Graphic Designer Resume FAQ
Updated: November 22, 2023
A resume for a graphic designer should be one to two pages long, depending on experience.
A one-page resume is preferable if you do not have extensive experience because it ensures a concise presentation while prioritizing relevant information that effectively showcases your skills and experience, capturing the attention of potential employers. This length also encourages recruiters to review your entire profile without missing critical details.
No, it's best to curate your portfolio to showcase a diverse range of your most impressive and impactful work. Quality over quantity is key, allowing you to highlight your versatility and design expertise.
By carefully selecting projects that align with the job you're applying for, you create a stronger narrative of your abilities.
Tailoring your resume involves emphasizing skills and design projects that directly align with the specific requirements outlined in the job description. Highlight experiences that showcase your suitability for the role you're applying for. This tailored approach helps you stand out as a candidate who understands the position's needs.
Absolutely. Freelance projects demonstrate your adaptability, self-motivation, and ability to manage client relationships. Including them on your resume alongside other experiences can add depth to your portfolio. Freelance work also underscores your entrepreneurial spirit and capacity to handle diverse design challenges.
A LinkedIn profile can provide additional insights into your professional journey, serving as a supplementary platform to showcase your work and connect with potential employers and peers in the design industry. It offers a dynamic way to display your portfolio, network with industry professionals, and stay updated on design trends.
Yes, but use professional discretion. Personal design projects exemplifying your skills, creativity, and innovative thinking can glimpse your design approach. Include those that reflect your capabilities effectively. Sharing these projects also demonstrates your passion for design beyond professional commitments.
No, including references directly on your resume is unnecessary. Instead, have a separate list of references ready and provide it upon request from a potential employer during the later stages of the hiring process. This approach focuses on your skills and experiences while having references ready shows your preparedness.
If your non-design experiences demonstrate transferable skills such as communication, teamwork, problem-solving, or project management, they can provide valuable context and versatility to your resume. These skills can make you a well-rounded candidate and show your capacity to thrive in various scenarios.