Graphic Designer Resumes | Free Downloadable Templates, Examples and Guide
Use This Template
Featured In:
Table of Contents
Here are more resources that can help you
The American market size for graphic designers in 2021 is approximately $12.7 billion and the job outlook is expected to grow by 3% from 2020 to 2030. To become a professional in this lucrative industry, you'll need a resume that showcases your creative and technical prowess. To assist you in crafting a quality graphic designer resume, we prepared this extensive guide consisting of resume examples, tips and free templates.
Graphic Designer Resume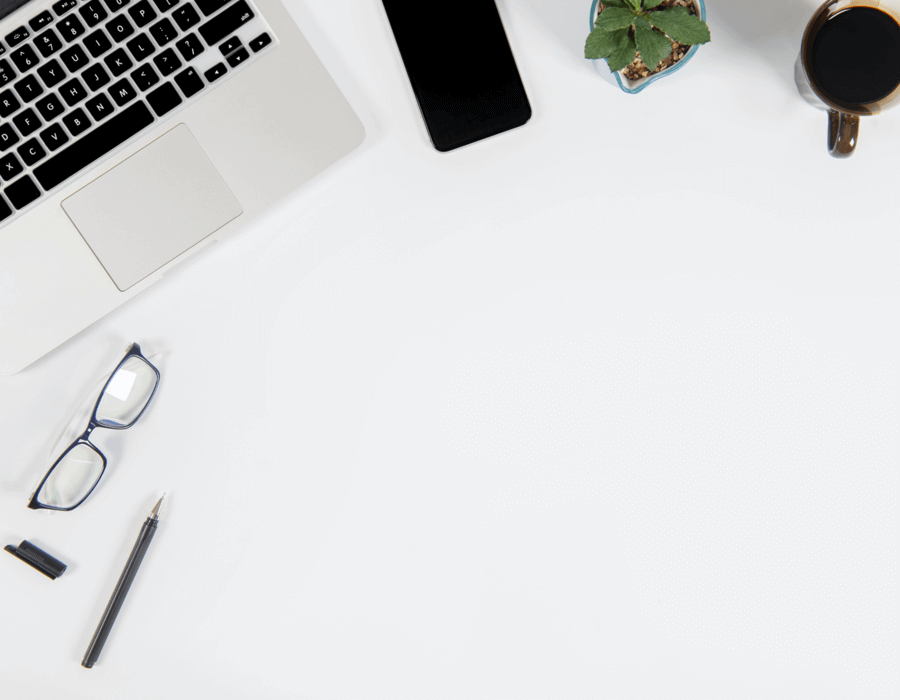 Graphic Designer Resume
Read through this graphic designer resume to learn how to correctly format your own resume and identify the content you should include.

Every designer resume typically includes the following:

A contact section consisting of your name, professional email address, phone number, and city or state location.
An impressive career objective or summary statement.
A detailed work history section which describes your professional journey, including former job titles, employers, dates of employment and prior responsibilities.
A skills section with varied soft, hard and job-specific technical skills.
An education section listing your degree with the college or university name and location.
A custom section for any certifications, licenses or portfolio links.
Free Downloadable Resume Templates
Bold Chevrons

Bold Contrast
Prepare to Write Your Resume
Before you start writing your graphic designer resume, it's crucial to prepare so you avoid feelings of overwhelm. We've compiled a few resume-writing tips equipped with relevant information and tools to aid you in creating an impactful resume. Refer to these preparation steps before you start writing your resume:
Pinpoint the highly desirable skills and keywords from the job description. For example, creative thinking, design tool expertise, visual communication and collaboration skills are essential in any design job. Having the traits that a recruiter seeks increases your chances of getting hired, so ensure you mention them in your resume.
Create a list of your accomplishments from previous jobs. If you've switched industries, identify transferable skills relevant to the desired position.
Add quantifiable metrics such as percentages or numbers to back up your claims of skills and professional achievements.
Refer to resume examples for graphic designer roles. These resumes can give you a coherent idea of the content, terminology and jargon you can utilize. You'll also learn how to effectively integrate your interpersonal and professional traits and accomplishments.
Recruiters utilize an applicant tracking system or ATS to filter out ineligible candidates and locate the right candidate. Errors like misspelled words, generic keywords or incorrect abbreviation use can negatively rank your resume in the ATS.
Choose the Right Resume Format
After completing the resume prep, you'll have to decide on a resume format that's best suited for your skills and work history. Resume formats are layouts that can aid in highlighting or downplaying your attributes to best display your profile. You can opt for either of these three resume formats: chronological, combination or functional.
With its focus on a reverse-chronological work history section, the chronological layout is apt for seasoned designers with a consistent career spanning over a decade.
Design novices with limited or no industry experience, on the other hand, may benefit more from the functional format to focus primarily on the skills section.
Finally, the combination or hybrid resume is best suited for candidates switching industries or those with three to five years of experience. This format gives equal weight to a candidate's skills and professional experience, thus providing a balanced profile.
Head over to Hloom's resume formats guide to learn more about how to leverage and create each resume type.
Chronological

Functional

Combination
How to Write Your Resume With Examples
1. Craft a clear career objective or summary statement.
Your designer resume can start with a career objective or a summary statement. A summary statement would be appropriate if you're a graphic design professional with a long and consistent career. A summary statement sheds light on the skills and accomplishments you've acquired through your experience.
A career objective is best suitable for entry-level candidates or those seeking an industry switch. A resume objective establishes your career aspirations, what you wish to achieve in the role you're applying for, and any relevant or transferable skills or training you already have.
Let's look at these good and poor examples of a career objective to learn more:
Poor example:
"A design intern seeking a full-time position to enhance my creative and technical skills. I believe I've got what it takes to master this role."
Though the candidate sounds confident, they fail to specify any skills or internship accomplishments to impress the hiring manager.
Good example:
"A design graduate and intern with six months of industry experience. Seeking a full-time position to enhance my skills and improve my design portfolio. A creative storyteller, familiar with Adobe Creative applications, typography and photography. Supported the design team in creating three design projects during my internship."
What works with this career objective is that the candidate:
Included an internship experience to add to their graphic design degree.
Mentioned soft and hard skills like storytelling and familiarity with design tools.
Emphasized the number of projects completed during the internship.
For those opting for a summary statement, here are some writing tips for you:
Refer to the job description and list relevant skills to match the recruiter's wants.
Include a professional website link or hyperlink to your portfolio. Your portfolio is a great tool to give the recruiter visual proof of your design capabilities.
Incorporate authentic quantifiable metrics such as project numbers to support your accomplishment and skills.
Refer to this example of a professional summary to better understand how to write one yourself:
"A seasoned creative designer with eight years of industry experience; skilled at design principles, coding, ad creation and multimedia design. Completed 60+ full-fledged design projects from conception and budgeting to execution. Trained and mentored six junior designers in the last year."
2. List out your soft, hard and technical skills.
Your resume's skills section is essential to shine a light on your interpersonal and technical abilities. You can also distribute your skills throughout your resume by mentioning a couple of skills in the content of your work history and professional summary sections.
When building a chronological resume, ensure you add at least seven to eight skills in a bulleted list. If using a functional resume, however, you can expand on each skill by incorporating a series of bullet points with quantifiable achievements.
Check out this example of a functional skills section to better understand how it works:
Skills
Expertise with design tools
Skilled at using design software such as InDesign, Photoshop, Sketch and Canva with over three years of hands-on experience.
Utilized software mentioned above to craft over 25 full-fledged creative design projects, including ad and print designs, typography and brand logos.
Taught eight junior designers some design tool tricks to complete projects 40% faster.
This skills section entry proves the candidate's credibility by describing the tasks performed and backing them up with authentic metrics.
You can diversify your resume's skills by integrating these skill types: soft, hard and technical.
Soft Skills refer to a candidate's character traits that help them adjust and excel in their workplace. Some essential soft skills for graphic designers are:
Active listening
Creative flair
Emotional intelligence
Storytelling
Collaboration
Attention to detail
Strategic thinking
Communication skills
Time management
Hard skills are industry-specific, learned attributes acquired through formal education or hands-on experience. A graphic designer may require some of these hard skills:
Visual aesthetics
Branding
Typography
Product package design
Digital printing
Color theory and sense
Ad design
Photo and video editing
Storyboard creation
Basic coding knowledge
Technical skills are industry-specific technical capabilities, such as a graphic designer's software or tool expertise. Acquiring these skills requires hands-on training and practice. Here are a few technical tools that a graphic designer can be proficient in:
Expertise in design tools such as Photoshop, Affinity Designer, InDesign and After Effects.
Animation, 3D and multimedia design skills.
Familiarity with UX/UI tools such as Sketch, Figma, Invision and Marvel.
Our Resume Builder can provide you with more industry-specific traits for a graphic designer resume By simply answering a few questions and choosing from the suggested templates. This tool also gives you automated skill suggestions and prewritten resume content.
3. Impress the recruiters with a detailed job history.
Your resume's work history section compiles your past work experiences in reverse-chronological order — meaning you list your jobs from most to least recent.
The ideal format for the work history consists of job title, company name, location and dates of employment. Under each job entry, you can add two or three bullet points detailing what you've done and accomplished in the role.
Compare these good and poor job history examples to get a clear idea of the format:
Poor example:
Work History
March 2017 - Current
Senior Graphic Designer | California Media House | Los Angeles, CA
Worked on multiple design projects and completed them successfully.
Collaborated with multiple in-house teams to create successful marketing campaigns.
Trained and led a team of junior and freelance designers.
This job history fails to give a detailed view of the candidate's professional prowess, thus producing a vague work experience that doesn't impress recruiters.
Good example:
Work History
March 2017 - Current
Senior Graphic Designer | California Media House | Los Angeles, CA
Worked on over three design projects simultaneously and completed them without compromising on the clients' vision and design standards.
Collaborated with the in-house teams, such as marketing and client servicing, to create 15+ successful campaigns.
Trained and led a team of 11 junior and freelance designers.
This in-depth example clearly details the candidate's experience by mentioning other departments the candidate collaborated with and the number of team members managed. This job history is more successful at impressing recruiters and showing the candidate's professional capabilities thanks to the added numeric values in their tasks and accomplishments.
Incorporate these writing tips to enhance your resume's job history section:
Go beyond the position's basic daily tasks. For example, the above example shows a designer who completed multiple design projects without compromising the work quality.
Utilize quantifiable metrics to add credibility to your tasks. Make sure that these metrics are authentic and refrain from exaggerating.
Add industry-specific keywords or jargon to prove your knowledge and tool familiarity. Candidates who are switching industries can opt for transferable skills instead.
4. Finish with the education and certification sections.
Education
A resume's education section should include the candidate's educational degree, the college or university's name and location, along with the graduation date. You can add any specialized certifications here if you don't possess a relevant degree.
Typically, recruiters expect that candidates possess an associate or bachelor's degree in design foundations. Some examples of relevant degrees include a bachelor's in graphic design, fine arts or communications.
However, even if you hold a nondesign degree but possess exceptional technical skills, you can catch a recruiter's eye. Credible design certifications and a design portfolio can be beneficial in such scenarios.
Specialized training or certifications
You can create a custom resume section to highlight certifications or specialized training for any industry-specific skills that you've acquired.
Some certifications that a graphic designer can possess are:
CalArts specialization hosted on Coursera includes design fundamentals and image-making modules to teach you to create a unique brand development guide.
Communication Design Certificate
Massart's certification program offers three certification levels to teach students about designing visual elements, UX/UI designing, media software and portfolio creation.
David Carson Teaches Graphic Design
David Carson's popular MasterClass series includes lessons on typography, photography, logo creation and some valuable advice for designers.
Color for Designers: Exploration, Theory & Application
This course offers lifetime access to HD video lessons for color theory, terminology and expression. You'll also get notes for creating custom color palettes.
Graphic Design Bootcamp: Photoshop, Illustrator, InDesign
Udemy's bootcamp teaches how to use web and print design software, color and typography skills and eBook designing. You'll also learn to set up logo mood boards for client presentations.
You can also opt for these training programs throughout your design career:
Innovation Through Design: Think, Make, Break, Repeat
The Branding Masterclass The Entire Brand Design Process
Web Design for Everybody: Basics of Web Development & Coding Specialization
Effective Communication: Writing, Design and Presentation Specialization
The Art of the Story
Contact information
Make sure that your contact information details are straightforward and in a readable font. Simply include your name, professional email, active phone number, and your city and state. You should also consider adding your portfolio or social links to share your designs.
Best Free Downloadable Resume Templates for Graphic Designer
You can utilize these free downloadable graphic designer resume templates for personal use. After downloading your chosen template, open it in your preferred word processor and customize it by adding your information in place of the filler text.
Graphic Designer FAQ
What are some job duties expected from a graphic designer?
The job tasks expected from a graphic designer may include:
Developing visual concepts including graphics, typography, illustrations, websites, ad and print designs.
Communicating with the clients to understand their vision and translate it into a design.
Collaborating with teams like marketing or client service to supplement any marketing campaigns.
How can I showcase my design portfolio through my graphic designer resume?
You can add your design portfolio or website links to your resume's custom section. If you have any social profiles that consist of your design projects, you can include them in the contact section of your design resume. For digital resumes, you can hyperlink the websites for easy navigation.
What type of technical design skills should be added to a graphic designer's resume?
Highlighting your expertise with design tools or software can help recruiters notice you. You should be familiar with some popular design tools like Photoshop, InDesign, Sketch and GIMP. Additionally, you can feature web design or UX tool knowledge, advanced SEO knowledge and analytics; skills which can be a bonus in any digital field.