Free Downloadable Medical Assistant Resumes Examples | Templates & Guide
Use This Template
Featured In:
Table of Contents
Here are more resources that can help you
According to the U.S. Bureau of Labor Statistics, as one of the fastest-growing occupations in the United States, medical assistants are expected to flourish in the job market industry by 18% through 2030. These professionals dedicate themselves to clinical tasks in the health care industry, such as taking care of patients, assisting physicians, front-desk tasks and more. Through our step-by-step guide, we will help you craft a resume that highlights your skills in the field and ensures you a medical assistant position.
Medical Assistant Resume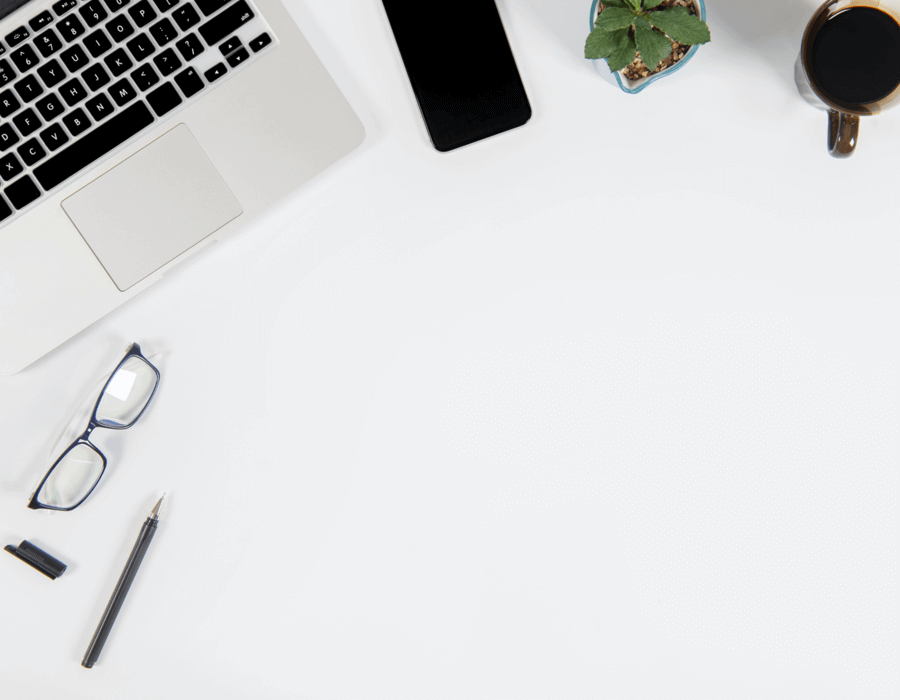 Medical Assistant Resume
Medical assistants take up several responsibilities, both clinical and administrative. To efficiently put all your capabilities and experience into a resume, make sure to include the following sections:

Contact information: A section for your name, phone number, email address and links to your professional social media accounts, such as LinkedIn.
Summary statement: An opening statement to provide insight into your experience, career goals and skills.
Work history: A list of all your relevant job titles, tasks and responsibilities.
Skills: A section to list your soft, hard, and technical skills.
Education: An education section for listing your degrees or academic training.
Optional sections: Customizable sections that can add relevant information that can bolster your qualifications such as technical training, certifications, licenses or awards.
Free Downloadable Resume Templates
Certified Medical Assistant

Generic Certified Medical Assistant
Prepare to Write Your Resume
While you may be an accomplished medical assistant, you might find it challenging to write an effective resume for yourself. With our valuable assistance, paired with tips and tools, you will craft an interview-ready outline in no time. Here is some essential information you'll want to compile prior to beginning to write your resume:
Figure out the essential details required by the recruiters. Review your professional email address, provide an updated contact number and use consistent fonts and spacings. Keep your resume brief with proper headings and sections to ensure smooth readability.
Identify and note any essential keywords or skills listed on a job description related to your previous experience or training. For example, you might find keywords like "administrative support," "medical records management" and "EMR & EHR" in medical assistants job ads. When you add keywords relevant to a particular position in your resume, recruitment tools like applicant tracking systems (ATS) can quickly scan and boost it, helping you attain an interview.
For your skills section, mention at least six skills related to the position. Focus on job-specific skills to let the hiring managers know how well you can fulfill the role and accept challenges.
Most people struggle with positioning their education section. If you do not have enough work experience, your education section can go above the work history section.
Are you looking for more valuable tips and practical resume examples for the medical assistant position? Check out our resume examples today! With suggested skills and content, you can create your resume in no time.
Choose the Right Resume Format
Now that you are ready to apply, choose a resume format to maximize your professional strengths while downplaying any potential weaknesses in your work history. The three formats used throughout the industry are chronological, functional and combination.
The chronological format is excellent for job-seekers with over ten years of experience in a medical setting. But this format can easily highlight employment gaps and should only be used if you hold long-term positions with small or no breaks between roles.
The functional format is ideal for focusing on skills and education. This format can also help downplay employment gaps. One of the significant disadvantages, however, is it is not applicant tracking systems (ATS) friendly, so we recommend utilizing it only if you're applying in person to a private practice or a local clinic.
Using the combination format, you can focus on skills supported by relevant work experience in a balanced manner. This format is both ATS friendly and can help you play up your technical and medical knowledge as well as previous accomplishments.
You can learn more at our resume formats guide.
Chronological

Functional

Combination
How to Write Your Resume With Examples
Writing a resume can be a daunting task. So we have created this guide to help you craft section of your resume with the help of unique examples and tips.
1. Ways to curate your opening statement.
This section introduces yourself professionally and is meant to capture the hiring manager's attention. There are two distinct opening statements: a summary statement and a career objective. If you are a medical assistant with several years of experience, the summary statement is best for you as it will highlight your skills and knowledge in the field. If you are only just beginning your career, a career objective can better convey your skills and goals to recruiters.
Here are two examples of medical assistant career objectives for your reference:
Poor example:
"Medical assistant aspirant with all the necessary skills to be the ideal candidate. Gained experience through volunteering and assistance. Caring and devoted to working for the people."
The statement above does not provide any information about the candidate's work experience or skills. Despite the strong will to work as a medical assistant, this statement fails to impress.
Good example:
"Medical assistant aspirant skilled in administrative work, emotional support and multitasking ability. Gained experience in handling patients and managing paperwork by working as a medical office assistant for a year and volunteering to provide emotional support to terminally ill patients. Caring and devoted to working for the people."
In contrast this career objective is effective as it:
Adds three skills related to typical medical assistant responsibilities.
Focuses on relevant work experience and tasks they fulfilled.
Briefly speaks about the candidate's intention to work as a medical assistant.
If you are an experienced medical assistant and decide to write a summary statement keep these tips in mind:
Begin your summary statement by mentioning the number of years you have been in the profession.
In a sentence or two, highlight two to three skills and areas of expertise of the field, such as "assessing medical history" or "recording vital signs."
Support your achievements with numbers, like the number of patients attended daily, to help the hiring managers assess your working capability.
Here is an example of a summary statement for your reference:
"Trained medical assistant with five years of experience tending to 40+ patients daily and keeping medical records. Skilled in preparing insurance forms, conducting laboratory tests, phlebotomy and providing medications under supervision. Adept at providing emotional support with a calm demeanor."
2. Put all the skills that matter.
The skills section consists of six to eight relevant skills added in a bulleted list. Additionally, you can distribute other skills through your work history and opening statement sections.
If you are working on a functional resume, you will get the opportunity to expand three of your most relevant skills under the skills summary section.
Here is an example of a skills section entry in a functional resume:
Skills
Administration
Filled and revised patient insurance forms, 200+ medical records and scheduled appointments regularly.
Answered 60% of the phone calls and attended 50+ patient interviews to initiate appointments, tests and billing processes.
Excellent computer skills to efficiently record and track files, emails and feedback.
Including tasks and responsibilities added with quantifiable metrics is a great way to showcase your skills to hiring managers.
When writing your skills section make sure you add a balanced mix of soft, hard and technical skills to show off a variety of your abilities to the hiring managers.
Soft skills aid medical assistants in communicating with their patients and ensuring a healthy working environment. A few soft skills for medical assistants are:
Communicating with patients
Ability to work in a team
Ability to manage stress at work
Work ethics
Building confidence and trust in patients
Trauma care
Organizational skills
Empathy
Problem-solving skills
Patience
For a medical assistant, hard skills refer to how well they can conduct tests, prepare procedures, read medical records and assist in office tasks. A few hard skills for a medical assistant are:
Managing medical records
Equipment expertise
Medical tests and basic procedures
Medical inventory management
CPR/first aid
Maintaining safety and hygiene
EKG specialist
Handling patients
Managing schedules
Handling phone calls
Implementing tools and software is essential for every medical assistant to ensure a smooth working environment. A few technical skills that medical assistant resumes can feature include:
Knowledge of electronic medical records, such as Skyflow, KareXpert.
Knowledge of Telehealth management platforms such as Esper.
Proficiency in Google workspace, i.e., Gmail, Google Docs.
Ability to handle schedule platforms such as Acuity Scheduling.
Medical practice management, i.e., NueMD.
To find more job-specific skills, visit our Resume Builder.
3. An effectively assembled work history section.
A well-written work history section enhances your chances of being hired. Remember, however, that conciseness is key in this section.
To start out make sure to include job titles related to health care professions in reverse chronological order.
For every entry, make sure you have the job title, workplace name and location and dates of employment. Under each entry detail your tasks, responsibilities and achievements concisely using two to four bullet points.
Here are two examples of medical assistant work histories for your benefit:
Poor example:
Work History
February 2018 - Current
Medical Assistant | James Medical Center | Miami, FL
Managed and kept track of medical records.
Answered phone calls and scheduled appointments.
Conducted tests for patients under supervision.
Even though this job seeker seems qualified, we don't know much about their everyday workload. How many medical records did they oversee? How big was the office or practice? How many patients did they help service daily? What procedures or tests are they familiar with? Without this information, a hiring manager may not bother reaching out to interview you further.
Good example:
Work History
February 2018 - Current
Medical Assistant | James Medical Center | Miami, FL
Managed and kept track of 200+ medical records, updating each regularly.
Answered 60% of the phone calls and scheduled appointments after conducting patient interviews.
Prepared patients to conduct tests, reviewed medical histories, administered laboratory tests and read vital signs.
In this example, the person used numbers and figures to showcase their strengths and experience in the field. By adding quantifiable metrics, the job seeker enhanced their chances of reaching an interview.
Here are some tips to keep in mind when writing a work history section:
Maintain a reverse-chronological order while listing your job titles.
Add tasks, skills and achievements relevant to the role you want.
Use numbers and figures to showcase your expertise.
Starting out each phrase with action verbs and powerful adjectives bolsters your entries.
4. Last but not least — education, certifications and contact information.
Education
Include your degree, name of the institution and graduation dates and list multiple degrees in reverse chronological order. This information will generally sit underneath your work history and skills section. However, if you recently graduated and have little work experience, you can situate it underneath your contact information and summary statement.
Most employers prefer medical assistants who have finished medical assistance programs, but you can also elect to pursue an associate's degree to increase your chances.
Certifications and Licenses
Certifications are a great way to elevate your potential for any job application. If you have multiple certifications to showcase, add a section below your educational details.
These are some of the main certifications available for medical assistants:
If you are a medical assistant or planning to pursue a career in it, a course on health care management can be a great way to enhance your knowledge and skills.
Health care Violence Prevention
This certificate course provides survival guidance against the violence that health care professionals face.
Communication for Health care Leaders
Learn everything about effective communication strategies with this certificate course and enhance your potential as a health care professional.
Certified Clinical Medical Assistant
Learn how to become efficient in clinical, laboratory and administrative tasks through this certification.
A few other related certifications are:
Certified nurse assistant
Certified phlebotomy technician
Certified medical administrative assistant
Emergency medical technician
EKG technician
Contact Information
Once you finish the bulk of your medical assistant resume, top off your document with your name, city and state of residence, contact number, a professional email address and optional links to your professional social media accounts such as LinkedIn.
Free Downloadable Resume Templates for Medical Assistants
Save your time by choosing from these efficient resume templates for your next job application. We specifically chose these templates to highlight your medical assistant experience.
FAQ
What are the top three skills of a medical assistant?
Whether you are an experienced medical assistant or just venturing into the profession, most positions in this field require these top three skills: communicating with patients, providing emotional support and adaptability.
How can a medical assistant stand out?
If you wish to stand out as a medical assistant, you need a few more things besides your skills. Mention volunteer experience, bilingual language skills to communicate with a broader number of patients, or essential certifications that play up your technical skills.
What is a good objective statement for a medical assistant?
Read the job description to list essential skills and add those in your objective statement. Be brief and use two to three sentences to communicate your qualifications and career goals.
"Looking for a medical assistant position at your center to implement my multitasking and organizational skills and work for the people. Experienced in medical history assessment, phlebotomy, reading vital signs and providing medical care."