Featured In:
Table of Contents
Here are more resources that can help you
When applying for the role of director, you will need a resume that highlights your skills, creativity and expertise in your field. This resume guide with practical resume examples will give you the tools to create a perfect resume from start to finish to get your foot in the door for the role of your dreams.
Director Resume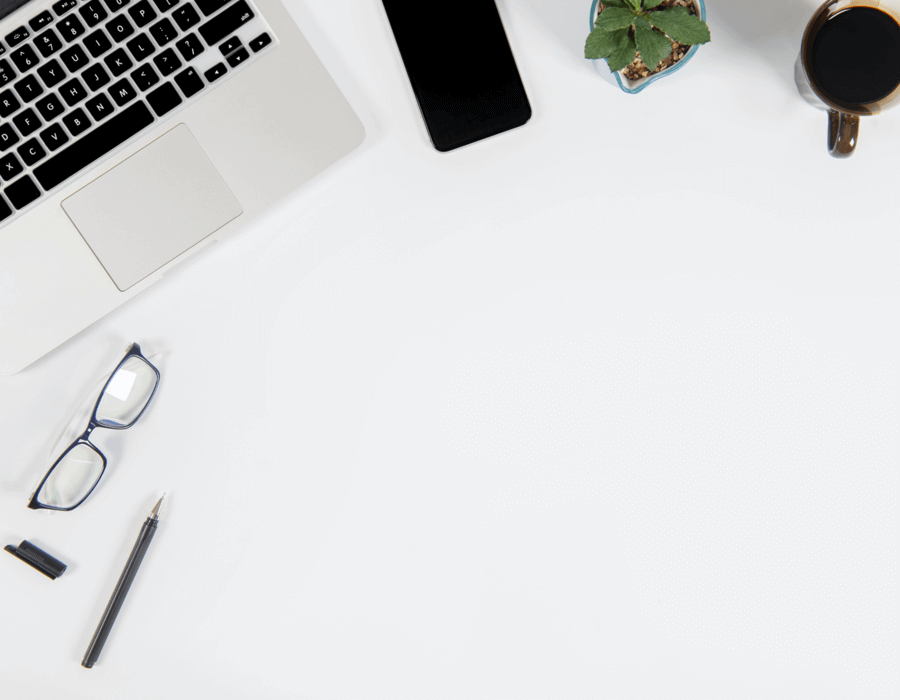 Director Resume
Use this example of a director's resume to understand the information that goes into the primary sections and how the overall look of your resume should be.

Make sure your resume has the following:

Your contact information, including your name, email, phone number and primary address.
A convincing summary statement or career objective, depending on your experience level.
A work history section that includes all your previous roles in reverse-chronological order, accompanied with descriptions of achievements and job duties.
A selection of your top hard, soft and technical skills.
An education section that lists all your degrees and diplomas.
An optional custom section to list any special certifications, awards, among others.
Free Downloadable Resume Templates
Practical Bold

Professional Orange
Prepare to Write Your Resume
Doing the necessary prep work will help you overcome the common distress and anxiety of writing a resume from scratch. To facilitate this process, we have listed tips and tools to help you get ready to craft a competitive resume.
Review the job description thoroughly and prepare a list of the top requirements for the role. Identify the skills employers are specifically looking for in a candidate, such as short-film direction, cinematography skills and the ability to work under pressure. If your skill set matches the ones recruiters seek, you have a higher probability of landing the job.
Make a list of all your top career achievements. Mentioning these accomplishments on your resume will give it more value than just listing your previous role's daily duties.
When writing your resume, you must be aware of applicant tracking systems (ATS). Recruiters and ATS scan resumes for spelling errors and overuse of specific terms such as "team player" or "hard worker." Avoid unusual fonts and questionable grammar to avoid getting flagged negatively by ATS.
Go through resume examples for the position for which you are applying. Examples of resumes from candidates who seek similar jobs can give you an idea of how your resume should be formatted and drafted.
Choose the Right Resume Format
Choosing a resume format is the first crucial step when you start writing your resume because the ideal resume format focuses on your strengths and glosses over your weaknesses. Based on your experience level, the three formats to choose from are chronological, functional and combination.
Let's define each one to identify the format that's apt for you.
Chronological resumes focus on the work history section, meaning candidates with an extensive work history of more than 10 years — for example, seasoned TV commercial directors — should use the chronological format to demonstrate their career development and accomplishments.
Functional resumes highlight skills and draw attention away from your work history. Candidates with little or no work experience, such as recent film school graduates, can use functional resumes to showcase their academic knowledge and skills.
As the name suggests, combination resumes combine the main qualities of the chronological and functional formats. If you're an aspiring director who has previously worked as a cinematographer, the combination format will strike a balance between your transferable skills and experience on set.
Check out our resume formats guide for additional details about writing each type of resume.
Chronological

Functional

Combination
How to Write Your Resume With Examples
This comprehensive, step-by-step guide will help you draft an effective director's resume. By following our tips and referencing the examples, you'll create a resume that can land you an interview.
1. Craft a clear career objective or summary statement.
The career objective and the summary statement make a good opening strategy for your resume. For a director's resume, we suggest using the summary statement as it's a space to state your skills and expertise which are directly related to your desired project. In contrast, a career objective is a better option if you're a fledgling director as it allows you to clearly state your career goals.
If you want to apply for a director's position in a production company, for example, your summary statement should describe how your skills and experience can add value to the organization.
Let's compare between a good and a bad summary statement next.
Poor example:
"An outstanding director with many years of experience. Full-time director who can direct films, TV shows and series. Can direct web series that garner millions of views instantly."
This summary statement is vague and doesn't mention any specific skills. Let's check out a better example.
Good example:
"Artistic filmmaker with extensive experience in filmmaking and an eye for compelling, visual storytelling. Knowledgeable of the latest camera and editing software. Directed 12 web series and seven TV shows for top channels, two films for an independent production company, and a short film for a video platform that racked up 10 million views within seven hours of its release."
This is a much better summary statement as it illustrates the candidate's vast experience in detail. By understanding the value of this candidate's work, the company can clearly see how they can benefit from hiring this professional as their director.
If you consider a career objective more fitting, try these tips to write a compelling statement:
Outline your goals and what you expect to achieve in the role.
Give two or three examples of relevant skills you have developed throughout your career or education.
Explain how your inclusion in the team is beneficial to the company.
Take note of this career objective example and devise a strategy that works for you:
"Imaginative and curious filmmaker, adept at making films, TV shows and engaging ads. Highly proficient at collaborating and managing crew and cast members. Currently looking forward to working with a team of talented individuals to explore the engaging domain of web series."
2. Dedicate a section to your skills
For the role of a director, you must devote a section in your resume to highlight your creative skills. Although you should stick to six to eight of your best skills in this section, your resume isn't limited to this amount. Instead, you can enrich it with additional skills by including them in the content of other sections, such as the work history and the professional summary.
Generally, on chronological resumes, there's only one listed skills section. In functional resumes, on the other hand, skills can be expanded upon and explained in detail. The functional skills section consists of three skill categories, followed by bullet points that add more insight regarding your skill set.
Below is an example that will help you understand better:
Skills
Directing Expertise
Directed five web series for a leading OTT platform covering three different genres.
Directed three films and one TV series for leading television channels.
Nominated for breakthrough director award at leading award ceremonies for the TV series.
Explain in detail what you've accomplished and how your skills have helped you achieve accolades. Additionally, make sure not to duplicate skills already listed in other resume sections.
Ensure you have a diverse skills section that showcases your soft, hard and technical skills.
Soft Skills refer to skills that determine how a person operates in the workplace and maintains cordial relationships with their colleagues. Having these soft skills on your resume can make the difference when applying for a position as a director:
Good communication skills
Creative thinking
Team management
An eye for detail
Planning and prioritizing
Problem-solving
Flexibility and open-mindedness
Time management
Leadership
Collaboration skills
You can acquire hard skills through training, courses and experiences. These skills relate closely to the job one is doing. A candidate with the following hard skills on their director resume may have a competitive edge:
Filmmaking fundamentals
Sound knowledge of video editing techniques
Knowledge of different techniques used in audio editing
Crew management
A familiarity with distinct types of cameras and shooting formats
Knowledge of shooting procedures
Planning production schedules
Understanding the basics of scriptwriting
Storyboard creation
A candidate's technical skills are related to their understanding and capability to use tools and software. The following technical skills can be helpful for a director:
Knowledge of video editing software, such as Avid Media Composer, Adobe Premiere Pro and Final Cut Pro.
Knowledge of audio editing software, such as Avid Pro Tools, Adobe Audition and Final Cut Pro.
Knowledgeable about postproduction techniques such as CGI, SFX and VFX.
An understanding of high-quality cameras such as Sony, Panasonic, Arri Alexa, IMAX, Red Epic and Blackmagic.
You can also find more skills tailored for a director's resume in our Resume Builder. Utilize our resume-writing tool to quickly select prewritten skills and content to build your resume.
3. Showcase your work history in reverse-chronological order
The work history section of a director's resume lists previous film, television, web series and other relevant jobs in reverse-chronological order. In other words, you should list your most recent project first and work your way backward.
Each job entry needs to contain the job title, the title of the film/series, the production house and dates of employment. Accompany each entry with bullet points that describe your accomplishments.
To better understand how to write this section, let's compare these two examples.
Poor example:
Work History
April 2008 - Current
Director | Down Right Media | California
Directed several films, TV shows and series.
Assisted directors on several occasions.
Edited several film sequences.
Received many nominations for award functions.
An applicant should avoid this type of job history since the director's role is ambiguous and conveys little about the candidate's skills and experience.
Good example:
Work History
June 2012- Current
Assistant Director | Down Right Media | California
Contributed to 15+ film shoots, wrote scripts and collaborated with the set designers to match the films' themes with the director's vision.
Took notes from the director and relayed them to the second and third assistant directors.
Tracked shot numbers and updated spreadsheets as needed.
Planned travel itineraries for the entire cast and crew.
When discussing the candidate's work history, this example goes into great detail and appears impressive due to the quantified accomplishments.
To create an impressive work history, follow these steps:
Pay attention to the job requirements and demonstrate how your skills and expertise can contribute to the role.
Add quantifiable accomplishments like the number of hours worked, percentage of any ticket sales' increases and amount of hours and dollars saved that helped keep the production within budget and deadline.
Determine which keywords match your skills in the job advertisement and make a point to include them in your resume. The hiring manager will see that you possess the skills needed to succeed in this role when you do.
4. Finish with your contact information, education and any custom sections.
Complete your resume with an education section, a section for certifications and your contact information.
Education
A degree from a reputed film school is an excellent addition to your resume, but any degree in filmmaking or audiovisual communication will be more than enough. When formatting your education section, list your degrees in reverse-chronological order — if you have more than one degree or diploma. For each education entry, include the name of your degree, the institution, its location, and dates of attendance and course completion.
Certifications, licenses and custom sections
A separate section for professional certifications or workshops can strengthen your resume by demonstrating your commitment to improving your direction skills. A director can be certified in the following areas:
This course certifies a candidate's expertise in cinematography, editing, production, screenwriting, cinema studies, sound recording and other film studies-related topics.
Certificate in Collaborative Filmmaking
With the Certificate in Collaborative Filmmaking, you can helm any directorial endeavor, film, television or web media.
In combination with your passion for storytelling, this certificate program is the perfect testament to your skill as a filmmaker.
Adobe Certified Professional in Digital Video Using Adobe Premiere Pro
This certification can give you an edge by proving your mastery of this video editing software and your overall editing skills, which are competitive skills to have for aspiring directors.
As you advance in your career, you should consider these courses:
Directing Actors for the Screen
Film History
Documentary Film
Editing and Postproduction
Last but not least, provide a straightforward contact information section. Add your full name, city and state you're based in, your phone number and professional email address.
Best Free Downloadable Resume Templates for Entertainment Directors
Here are some free entertainment director templates that you can download and use with your desired word processor. Once you download the resumes, replace the sample text with your information and format them as needed.
FAQ
What are the top three skills of a director?
A film director needs to be artistic and collaborate with the cast and crew to complete the project within time and budget. Depending on the type of project, an entertainment director might need to switch between skills. However, the top three skills every director must possess are:
Excellent communication and interpersonal skills
Leadership
Creativity (for storyboarding, scene creation, cinematic shots, and more)
How can a director stand out?
To leave a mark as an entertainment director, you must demonstrate a mix of soft and hard skills in your work. Having a solid artistic perception is crucial,as is having the maturity to formulate a vision for a script. All that creativity paired with the discipline and business savvy to stay within the stipulated time and the budget can cement your position as director.
What is a good career objective statement for a director?
A good career objective statement should state what you hope to accomplish in the role and how that aligns with the company's objectives. Suppose the candidate is applying for the position of entertainment director in an independent production company. In that case, the objective statement could be "successful director with years of experience in filmmaking seeks challenging, original and unique projects to break stereotypical storytelling molds." In your statements, remember to show the production house what your skills and goals are from the project and how that can benefit them.