Disc Jockey Resumes | Free Downloadable Templates, Examples & Guide
Use This Template
Featured In:
Table of Contents
Here are more resources that can help you
Disc jockeys should have resumes highlighting their creative talent and knowledge of the latest sound editing tools. With the help of our guide and examples, you will be able to create a resume that gets the attention of potential employers.
Disc Jockey Resume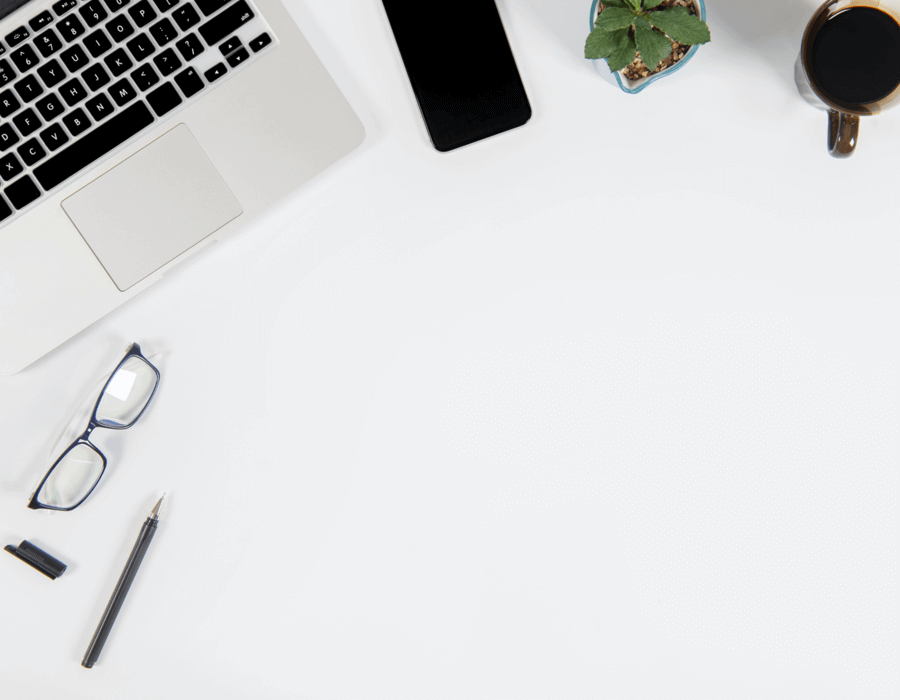 Disc Jockey Resume
This disc jockey resume example has all the essential sections you'll need on your resume. Reference this example to get a visual understanding of your resume's formatting and what type of information goes in each section.

An effective resume should include:

Your contact information with your full name, email, phone number and location.
A professionally drafted summary statement or objective statement.
A work history section in reverse chronological order, which means that the latest job experience should come first on the list. Also, remember to describe in numbers and metrics any achievements.
A mix of hard, soft and technical skills best represent your professional qualifications for the position.
An education section that lists your degree, schools, dates of attendance or graduation.
Additional information on certifications, training, licenses and awards in custom sections.
Free Downloadable Resume Templates
Prepare to Write Your Resume
Writing a resume without sufficient preparation can be a daunting task. With this in mind, we have compiled tips and tools to get you ready for the resume-writing process.
Take note of the top requirements in the job description. Identify the skills recruiters are looking for, like fading, phrasing and beatmatching and include them in your resume. Always be truthful about your skills, but be strategic and avoid mentioning generic skills. Constantly tailor your resume to the desired job.
Compile achievements from previous roles that demonstrate how your skills contributed to accomplishing a specific feat. For example, you entertained 1,500 people at a New Year's bash that lasted until 4 a.m.
Consider your audience when writing the resume. Your resume will likely go through recruiters and an applicant tracking system (ATS). Do not overuse terms like "team player" and "hard worker," as professional recruiters find them vague. Additionally, if you want to avoid being flagged negatively by ATS, avoid informal fonts and spelling errors on your resume.
Browse resume examples for the job you want, as this can give you a visual sense of how you should craft your resume. You can learn what skills and achievements to include and phrase its content.
Choose the Right Resume Format
After you've completed the resume writing prep, you'll have to decide on a resume format. Different resume formats serve diverse purposes depending on your needs and experience. The correct resume format will emphasize your strengths and minimize your weaknesses. Select the format best suited to your experience from the following types: chronological, functional and combination.
A chronological format is apt for experienced professionals with over 10 years of experience. This format highlights the candidate's extensive work experience by pairing it with bullet points describing their tasks and accomplishments. The chronological format is also the one you've probably seen the most.
A functional resume focuses on the skills section, making it an excellent choice for candidates with no previous work experience. Since they have no work history to draw upon, less experienced applicants should expand their skills section and make it more detailed.
Applicants changing careers or looking for promotions within their company will benefit from a combination resume. The combination or hybrid resume gives equal weight to the work history and skills section, so one doesn't receive more attention than the other.
To get more details on using each type of format, visit our resume formats guide.
Chronological

Functional

Combination
How to Write Your Resume With Examples
Once you have decided on the resume format, use this writing guide to create each section of an effective DJ resume.
1. Write an impressive objective statement or summary statement.
The opening statement of your resume is the first impression you'll make on your potential employer. Crafting an effective statement is no easy task, but you can use two strategies: the objective statement or the summary statement. We recommend using the summary statement for most cases since it focuses on how you can fulfill the employer's needs and why you're the right fit for the role. On the other hand, an objective statement is ideal for entry-level employees since it focuses on your career aspirations and how you plan to fulfill them with this new job opportunity.
Let's say you're a novice disc jockey; your objective statement should discuss your aspirations, mention relevant skills and convince employers of how you will benefit the organization.
Below you will find a poor and a good example of an objective statement.
Poor example:
"I am looking for a job as a DJ. I enjoy music and can make playlists that people enjoy. This position will provide me with the exposure I need to further my career."
This career objective's information is limited and focuses only on the aspirant's goals and objectives, paying little to no attention to what the candidate will bring to the job.
Good example:
"Disc Jockey with over three years of experience. Have DJed at 30+ events. Strong knowledge of operating soundboards, turntables and mixers and adept at creating mashups and remixes. Wishing to collaborate with a company to hone my skills and gain more experience in crowd management."
This objective statement mentions plenty of job-relevant skills the candidate brings to the position while also stating what they wish to accomplish.
If you decide a summary statement is better for you, keep these tips in mind:
Have a direct approach and list your top qualifications first, such as years of experience, sound mixing skills or even DJ or sound editing certifications.
Describe an awe-inspiring achievement in numbers and metrics. This shows employers you can bring actual results to the role.
Constantly tailor the skills you mention in this section to what the employer is requesting on the job ad. If the employer is looking for crowd management skills and experience with house and techno music, mention those abilities first.
Here's an example of a summary statement so you can choose your strategy:
"Charismatic Disc Jockey expert in handling events of 500+ guests. Possess a strong sense of music and is proficient at creating customized playlists and remixes. Hold three years of experience and solid technical knowledge of DJ equipment and software. Highly adept at crowd management and crowd interaction."
2. Create a detailed skills section.
Download these free disc jockey templates and edit them in your preferred word processor. Once downloaded, replace the sample text with your details and format it to fit your information
At least one section of your resume should be utterly devoted to skills. You can include six to eight skills in a simple bulleted section.
However, you can also increase this number of skills by distributing them throughout various sections of your resume, such as the work history or the professional summary. If you have already mentioned skills elsewhere on your resume, it is crucial not to repeat them elsewhere.
Chronological resumes only have one skills section in a bulleted list, while functional resumes have an expanded skills section. This expanded skills section consists of up to three skills, followed by informative bullet points describing tasks and accomplishments to substantiate your proficiency in those skills.
To better understand how to execute the functional skills section, look at the example below:
Skills
Musical Research Skills
Have successfully DJed multiple throwback parties for the 90s, 80s and 70s themes with relevant music.
Created 32 different mashups using advanced editing skills and music software.
Created a total of 45 unique custom playlists based on feedback from the live audience.
Each skill is supported with tasks and accomplishments described in detail and substantiated with metrics in this section.
A strong skills section should include a mix of hard, soft and technical skills. Check out the following DJ-specific skills so you can add them to your resume.
Soft Skills are skills or personality traits that dictate how you work or interact with colleagues, such as your ability to communicate, collaborate and resolve conflicts. Some practical soft skills for a disc jockey include:
Organization and prioritization
Good listening skills
Multitasking skills
Communication skills
Great sense of music
Time management
Networking skills
Creative thinking
Ability to work under pressure
Schedule management
You can acquire hard skills through experience, training or education. Hard skills tend to be specific to a job or industry and indicate the knowledge you possess to do the task at hand. For example, hard skills a disc jockey should have are:
Equipment operation
Soundboard operation
Beat matching
Fading and phasing
Calendar management
Knowledge of turntables and mixers
Travel management
Crowd interaction
Remixing
Mashing up
Harmonic mixing or key mixing
Technical skills relate to a candidate's knowledge and skill in handling the tools and software of their trade. Disc jockeys may find the following technical skills helpful:
Microsoft Office expert, including Word, Excel and PowerPoint
Sound knowledge of DJing hardware and software
Proficiency in DJ software such as Cross/CrossDJ, Deckadance, Final Scratch, Serato and Traktor
Equalizing or EQing
MIDI controllers of the latest generation
Equipment setup
You can find more skills specific to disc jockeys in our Resume Builder. With our builder, you can quickly finish your resume using prewritten content and user-friendly formatting tools.
3. Showcase your work history.
Your work history consists of a recounting of the professional roles you've had during your career. When listing them, do so in reverse-chronological order, meaning, start with your most recent experience and work backward. Each work history entry should include your job title, name of the workplace, workplace location and dates of employment. In chronological and combination resumes, the work history is one of the most important sections, so, for each role, you will also add bullet points describing your accomplishments.
Compare the following good and poor examples of a work history section:
Poor example:
Work History
June 2019 - Current
Disc Jockey | PartyUp Events | Los Angeles, California
DJ'ed at several parties.
Mixed songs to create remixes.
Interacted with the crowd while DJing.
There isn't much detail in this example when describing tasks or achievements. This work history lacks responsibilities that the DJ undertook; therefore, it's uninformative.
Good example:
Work History
June 2019 - Current
Disc Jockey | PartyUp Events | Los Angeles, California
DJ'ed at 20 corporate event parties, seven New Year bashes, 5 Halloween parties and several birthday bashes and house parties for elite clients.
Using technical skills and an ear for music, customized playlists for guests and created remixes and groovy mashups.
Excellent at reading and interacting with the crowd while playing music and keeping them engaged on the dance floor.
Work histories like this provide a more detailed description of a disc jockey's skills, usual tasks and a candidate's specific achievements.
You can make your work history section more impactful by following these tips:
Don't just list your daily tasks; make use of this section to feature your most impressive feats and accomplishments.
Include numeric data to give validity to your achievements, for example, the number of shows covered, productivity gains or percentage of bookings.
Identify keywords from the job advertisement to show the recruiters that your skills meet the specific requirements of the role.
4. Complete your profile with sections for contact information, education and certifications
Education
It may not be necessary for a candidate to have a specific college degree to become a disc jockey. However, it often helps to have a solid understanding of hardware and software and a good ear for music. If you want to further your career as a DJ, consider obtaining a special certification or a diploma course.
High school diplomas may be sufficient for entry-level DJs since you can acquire DJing skills with practical job experience. A course in music production or DJ setup will certainly help you land a senior position.
Certifications, Licenses and Custom Sections
You can include additional sections for DJ certifications, awards from DJing competitions or any information that doesn't fit in the main resume sections.
The following are DJ certifications you could include in your resume:
Certificate of Completion in Disc Jockey Techniques II
Designed specifically for entry-level DJs, this course certifies a candidate's technical proficiency in DJing and music production.
Millionaire DJ: FL Studio 12 - Pro Music Production Course
This course certifies that you can create electronic music, use synthesizers, equalizers and compressors.
Rekordbox DJ - Mix like a Professional!
The Rekordbox DJ - Mix like a Professional course teaches you to mix and master music using Rekordbox like a true professional.
Certificate in DJ Performance and Production
This certificate provides in-depth training in beatmaking, remixing and electronic music for aspiring DJs.
Ableton Live - DJ Mixtape & Podcasts in Ableton Live Course
This course teaches how to make premade DJ mixtapes, layout songs from iTunes to Ableton Live and produce a mixtape.
This certification ensures proficiency in all G Suite tools such as Gmail, Drive, Sheets, Forms, Docs and Google Meet.
Consider taking the following courses during your DJing career:
Associate in Applied Science (AAS) in Disc Jockey Techniques program
Advanced DJ Skills
Music Production & DJ Performance Certificate
Essential DJ Skills
Complete Music Production, Music Business & DJing Course
Finally, your contact information should simply include your full name, the city and state where you're located, active phone number and a professional email address.
Free Downloadable Resume Templates for Disc Jockey
Download these free disc jockey templates and edit them in your preferred word processor. Once downloaded, replace the sample text with your details and format it to fit your information
FAQ
What are the top three skills of a disc jockey?
DJs are now required to do more than just play music. Every aspiring DJ needs a long list of skills, but these are the top three:
An incredible sense of time
Sound knowledge of DJ software and setup
Ability to interact with the crowd
How can a disc jockey stand out?
For a disc jockey to truly stand out, they need to exhibit an combination of creativity, technical proficiency and a great sense of music and time. Mixing, editing and recreating music that appeals to the audience's taste is an art and a DJ who can successfully achieve these flawlessly is an artist.
What is a good objective statement for a disc jockey?
A good objective statement should clearly state the candidate's goal. Include how your addition to the team can profit the company. A disc jockey objective statement might state that the candidate "wishes to work in a challenging and more interactive environment to gain more knowledge of crowd interaction."