Featured In:
Table of Contents
Here are more resources that can help you
A video producer has many responsibilities on the set beyond producing a video. In addition to video creation and editing, video producers must work with the team to make sure the final product is entertaining and presentable. Your resume must highlight your ability to accomplish these tasks, so we created a writing guide with practical examples so you can make a stellar video producer resume.
Our career experts have created free resume templates and job-specific resume examples to guide you through the job search process.
Video Producer Resume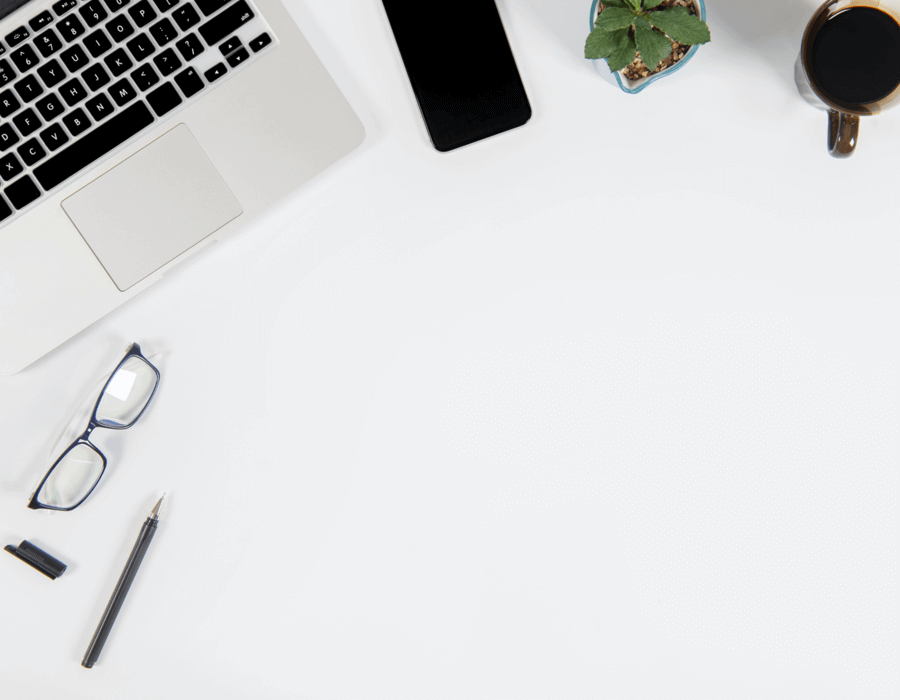 Video Producer Resume
Study this resume example to learn the five essential sections to include in your resume and what information goes in each one.

Here's what your video producer resume should have:

Name, email address, phone number and current location for the contact information.
A professional summary or objective statement that creates a strong impression.
A work history section in reverse-chronological order that features details of your tasks and accomplishments.
A diverse array of hard, soft and technical skills organized in a bulleted list.
An education section including a list of your degrees and schools attended.
Additional sections to showcase any certifications, licenses and awards.
Free Downloadable Resume Templates
Prepare to Write Your Resume
Putting together a resume without the necessary preparation can be overwhelming and that is why we have compiled a list of pointers to help you create a perfect resume. Be sure to follow these steps before getting started:
Review the job description thoroughly to determine the key requirements for the position. Keep an eye out for the skills that recruiters seek, such as schedule management, communication skills, editing and crew management. If your skills resonate with what recruiters have in mind, you stand a good chance of getting hired.
Create a list of your accomplishments from past work experiences. These could be awards, successful films or any special recognition that you have received.
Collect numeric data from achievements from previous roles. Numbers and percentages to back up your accomplishments will convince employers you have what it takes to succeed in your position.
Applicant tracking systems (ATS) and recruiters alike will scan your resume, checking for spelling and grammar errors, unusual formatting and overused terms like "team player" and "hard-worker," so be sure to avoid those.
Seek out and peruse resume examples relevant to your desired role. It is helpful to look at example resumes for a particular position to understand how a candidate's resume may look. This will show you what skills and achievements you need to include on your resume and how to format it.
Our list of resume examples gives you a good idea of what an ideal secretary resume looks like. To know more about the skills and achievements to include in your resume, carefully read through our resume examples.
Choose the Right Resume Format
Once you're ready to write your resume, choosing the ideal resume format is next. Resume formats organize your resume's information to showcase your strengths and downplay your weaknesses. Depending on your experience and skills, you'll choose between a chronological, functional or combination resume.
Candidates with more than 10 years of experience should use the chronological format to highlight their extensive work experience.
A functional format is apt for candidates who have no formal or relevant work experience or have a gap in employment. Functional resumes emphasize the skills section, regardless of when or where you acquired them.
Combination resumes are ideal for candidates with limited experience or less than 10 years. As the name implies, a combination resume combines elements of both the functional and chronological resume and focuses equally on the skills and work history section.
Please check our resume formats guide for more information on constructing each type of resume.
Chronological

Functional

Combination
How to Write Your Resume With Examples
Use this step-by-step guide to write an effective and impactful resume. You'll find job-specific tips and practical resume examples for your video producer role.
1. Craft an impressive summary statement or career objective.
The opening statement of your resume is one of the top selling points of the entire application process. Whether you choose the career objective or the summary statement strategy, this section will summarize your best professional qualifications and show the employer why you're the right fit for the role. However, we recommend that you use the summary statement when applying for the role of a video producer because it emphasizes how your presence in the team will benefit the organization as a whole.
Alternatively, a career objective would be an optimal strategy for entry-level professionals or career changers since it focuses on the candidate's skills and what they wish to achieve in their career.
Here are two examples of a poor summary statement and a good one:
Poor example:
"Novice video producer wishing to join your organization. If you offer me this opportunity, I will be delighted. Getting involved with this organization will allow me to learn new skills that can assist me in my professional development."
This summary statement is poorly formulated since it clearly states that the candidate lacks formal experience yet wants an opportunity without mentioning what they can bring to the job.
Good example:
"Dedicated video producer with three years of video production experience. Adept at video editing and creative video production. Strong working knowledge of Final Cut Pro (FCP). My goal is to be conducive to the organization's growth and gain more experience while working with other team members."
This summary statement is much more practical. It directly states the candidate's years of experience without using potentially damaging terms like "novice." It also builds up their application with plenty of hard and technical skills increasingly relevant to the role.
If you decide to write a career objective, make a note of the following pointers to catch the eye of recruiters:
Describe in numbers and metrics how you can boost performance to your employer's success.
Identify two or three skills most relevant to the job description and list them.
If you have any certifications that demonstrate your qualifications for the position, share them.
Mention any goals or career aspirations you can develop within the role.
Choose your strategy wisely by reviewing this sample summary statement.
"Skilled video producer with more than five years of professional experience. Assisted in the production of 20+ projects and collaborated with directors to refine creative content. Sound knowledge of Final Cut Pro, DaVinci Resolve, Adobe Premiere Pro and Avid Media Composer."
2. Organize your skills and categorize them.
Create a skills section on your resume with six to eight skills. You can include additional skills in other resume areas, such as in the work history and the professional summary. Remember, you can mention skills in your professional summary and when you're describing your work experience.
Skills sections in chronological resumes consist of a simple, bulleted list, while in functional resumes, you can expand the skills section. You can list two to three skill categories in a functional resume, followed by a couple of bullet points describing your proficiency in them.
Take a look at the example below to gain a better understanding:
Skills
Creative Skills
Developed video content across various genres for over 30 different projects.
Contributed to the production of seven web series on leading OTT platforms.
Directed scenes with better quality output in collaboration with the director and scriptwriter.
It is crucial to avoid repeating skills you've already mentioned elsewhere on your resume. In the skills section, explain in detail your accomplishments and how your skills helped you achieve them.
Soft Skills are nontechnical skills that determine how you work in an organization regardless of your industry or sector. Having these soft skills on your resume can help you stand out when applying for the role of a video producer:
Excellent communication skills
Creative thinking
Deadline management
Time management
Detail-oriented
Flexibility
Ability to work under pressure
Problem-solving
Adaptability
Planning production schedules
Collaborative skills
Hard skills are traits that are gained through training, education or experience. They're more closely related to your job or industry. Hard skills for a video producer include
Knowledge of software and instruments
Proficiency in video editing and production
Knowledge of sound editing
Database management
Video Editing
Crew Management
Calendar management
Knowledge of shooting procedure
Familiarity with the latest editing software
Knowledge of special effects
Knack of storytelling
A candidate's technical skills refer to their knowledge and ability to handle tools and software. As a video producer, you might find it helpful to have these technical skills:
Expert in video editing software such as Adobe Premiere Pro and Final Cut Pro
Should be familiar with different video formats such as MP4, MOV, WMV, AVI and SWF and when to use them
Familiarity with multiple audio formats, including MP4, MP3, M4A, FLAC and WAV
Should know postproduction techniques such as VFX, motion graphics and digital video editing
Experience with Arri Alexa, IMAX, Red Epic and Blackmagic cameras
In our Resume Builder, you can also find more skills specific to video producers. Using our resume-writing tool, you can easily prepare your resume by selecting pre-written skills and content.
3. List your past work experience.
Your work history consists of a list of all your relevant work experience. You should list each job entry in reverse chronological order starting with your current role and so on. Each entry on a resume's work history should include the job title, company name, location and dates of employment. Each role is expanded on chronological and combination resumes with three to four bullet points describing your most impressive achievements and tasks.
To better understand how to write this section, compare these poor and good examples.
Poor example:
Work History
March 2019 - Current
Video Producer | Demia Videos | California
Produced videos
Oversaw video production work daily
Contact crew members and internal team for better output
This work history is a poor example because details of the role are vaguely described, with little emphasis on the candidate's skills and knowledge.
Good example:
Work History
March 2019 - Current
Video Producer | Demia Videos | California
Shot, edited, reviewed and produced over 25 videos for leading OTT platforms and television using one of the top editing software - FCP.
Supervised both preproduction and postproduction of videos, including audio editing, voice-overs, subtitles, sound and visual effects.
Contributed to creating better quality videos by working with scriptwriters and directors to improve aesthetics and storytelling.
This is a better example of work history since it describes the candidate's participation in previous projects while highlighting impressive achievements and skills.
Here are some additional tips to help you strengthen your resume's work history:
Give examples of accomplishments from previous experiences that you could emulate in this new role. That way, the employer can visualize you as an asset to their team
Include quantifiable achievements, such as the number of projects or your films' profit.
Choose keywords from the job description that represent your skills, qualifications and particular expertise, so recruiters know you have all the requirements for the position.
4. Finish with your contact information, education and any custom sections.
Education
Your education section should list all your professional degrees, regardless of whether they're related to video production or not. Prior experience is more valuable than degrees or diplomas in specific creative fields such as video production. Nonetheless, mentioning such qualifications on a resume is always a plus.
If you have multiple industry-related degrees or diploma courses, it would be best if you presented your educational qualifications in reverse chronological order. If you have recently finished BFA or MFA or a diploma course in digital film making & video production, list it first on your list of academic qualifications.
Custom Sections: Licenses, Training and Certifications
Adding an extra section to your resume to list your training and certifications is a great way to add value to your resume.
Some certificates that a video producer could include on the resume are:
This course certifies you in the topics of camera techniques, lighting, pre-production, sound recording, video editing, titling, vVideo effects, post-production and more.
With this certification, you can demonstrate your understanding of Virtual Reality and 360-degree video production and your ability to create VR content.
Complete Video Production, Video Marketing, & YouTube Course
Through this course certification, you can demonstrate that you can create videos for YouTube and optimize it for better video SEO performance.
With this certificate, you can showcase your expertise with video editing software like FCP.
It ensures you are proficient in G Suite tools such as Gmail, Drive, Sheets, Forms, Docs and Google Meet.
As your career forges ahead, you may want to take the following courses:
Certificate Course on Sports Teaser Video Production
Video Editing in DaVinci Resolve 17: Beginner to Advanced
VIDEO EDITING: Techniques loved by pro broadcast filmmakers
Certificate in Film & Video Production
Digital Video Certificate Program (DVCP)
Under your contact information, provide your full name, the city and state where you're based, phone number and your work email
Free Downloadable Resume Templates for Video Producers
Here are some free video producer templates that you can download. The templates can be customized using the word processor of your choice. You can accomplish this by simply replacing the sample text with the details you need and formatting it to fit your needs.
FAQ
Updated: April 18, 2022
What are the top three skills of a video producer?
Different types of projects require video producers to perform various tasks. Despite this, the top three qualities that every video producer must have are a keen eye for details, a sense of creativity and working knowledge of instrumentation.
How can a video producer stand out?
Video producers must display creativity, technical precision and patience to stand out. The ability to create and edit videos will undoubtedly prove helpful but creativity along with storytelling skills and deadline-management skills, can make a lot of difference.
What is a good objective statement for a video producer?
It is ideal for creating an objective statement or a professional summary aligned with what you aim to attain and how your skills, previous experience and expertise will benefit your employer. Don't forget to state how your inclusion will help the company.
Your objective statement might state, "wishes to work for a company that is growing, where the candidate can further their professional development and utilize their skills and knowledge to contribute to the growth of the firm."