Salesforce Administrator Resumes | Free Downloadable Templates, Examples and Guide
Use This Template
Featured In:
Table of Contents
Here are more resources that can help you
Salesforce administrators excel in using and customizing the Salesforce platform as well as defining system requirements per user needs. They collaborate with stakeholders to ensure users effectively leverage this technology to work toward the company's goals. A successful Salesforce administrator demonstrates your platform customization skills and how your efforts lead to users maximizing the program's capabilities.
To help you along with your resume-writing, we have a set of guidelines, suggestions and practical examples that can make the process easier for you. Ready to start writing the resume that can get your foot in the door? Let's start by taking a look at what it needs to include.
Salesforce Administrator Resume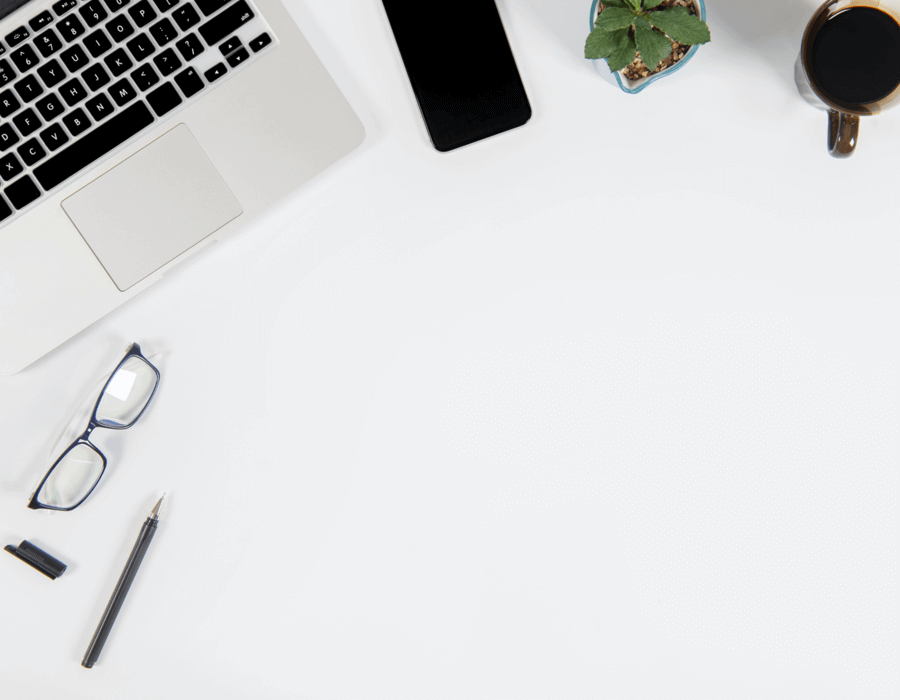 Salesforce Administrator Resume
Break your resume into different well-drafted sections to make it more comprehensible to the recruiter. Every resume typically includes the following sections:

Contact information: This section must contain details that will allow a recruiter to contact you, like your name, email address, phone number, city and state of residence and your LinkedIn.
Opening statement: The first section is a short introduction of who you are in either a professional summary or career objective.
Work history: Detail your employment history in reverse-chronological order in this section, ensuring to include details of how you performed your job.
Skills section: List six to eight of your top hard, soft and technical skills here.
Education section: Provide the details of your academic qualifications in this segment.
Custom section(s): Include details on any additional certificates, extracurricular activities and projects here.
Free Downloadable Resume Templates
Prepare to Write Your Resume
To feel more confident when you start writing your resume, we recommend reading through the following tips. Learn what makes an application document stand out by checking out these suggestions on how to enhance your resume.
Every job has its own requirements, so make sure you're speaking to the specific role you're applying to. Comb through the job ad to identify the exact skills, experiences and qualifications that match your profile so you mention them in your resume. Doing so will show the recruiter that you match the role, thus increasing your chances to get called for an interview.
Gather the details of your past roles, duties, educational credentials and achievements. Taking the time to put all the information you'll need in one place will make the resume-writing process easier and faster.
From your list of all your career-related details select only the experiences, skills and qualifications that best match the role you're applying for. This will ensure your resume is targeted to the specific job while keeping your document straightforward and concise.
Write your resume with the applicant tracking system (ATS) in mind. The ATS scans applicant resumes to catch spelling mistakes, grammatical errors, inconsistent fonts and overused words. To avoid being negatively flagged, proofread your resume for any mistakes and ensure you use keywords from the job posting.
Go through resume examples online. Seeing what a competitive Salesforce administrator's resume should include can help you better understand what you need to include in yours.
Choose the Right Resume Format
Now that you're ready to start writing your resume, it's time to select a suitable resume format, which will give your document a professional look and composition. Using the appropriate format, you can highlight either your experiences, skills and accomplishments while downplaying any weaknesses. Every format emphasizes a distinct section (skills or experience) of your resume and gives a structure to the entire document.
Resume formats can be categorized into three types: chronological, functional and combination. You can opt for one of the formats based on your experience level and skills:
A chronological format features your work history by focusing on your experience and career progression. This format is recommended for candidates with a long career trajectory.
A functional format emphasizes skills. Candidates with little or no work experience can showcase their skills in the absence of formal work experience.
You can consider the combination format to give equal emphasis to skills and experience if you are a job changer, a freelancer, have gaps in employment, or are between entry-level and midlevel in your career.
Discover how and when to use each resume format in more detail with our resume formats guide.
Chronological

Functional

Combination
How to Write Your Resume With Examples
This section-by-section guide with examples will help you create your entire resume. Make sure to follow the models below as reference when writing yours.
1. Work on your opening strategy.
In your opening paragraph, recruiters should get an idea of your skills, capabilities, experience and achievements. Depending on your level of experience, you can start with a career objective or a summary statement.
A career objective is useful to include on your resume if you are an entry-level professional, a freelancer or switching careers as it demonstrates your capabilities and aspirations. A professional summary statement, on the other hand, is the right choice for an experienced professional in this field.
Here are some examples of career objectives for your reference:
Poor example:
"Dedicated Salesforce administrator looking to use my technical expertise to further my career. Looking forward to joining your reputed firm as a senior salesforce administrator."
In this example, the career objective fails to indicate the candidate's skills, technical expertise or how they can contribute to the role. The statement stresses only the candidate's desire to grow professionally.
Good example:
"Versatile Salesforce administrator with expertise in helping users and teams use the Salesforce platform. Proficient in database management, reporting, analytics, reporting validation rules and dataloader. Holder of the Salesforce Certified Advanced Administrator certification. Intending to join your prestigious team to support sales and customer success teams by implementing my mastery of the platform."
Unlike the previous example, this example specifies the candidate`s relevant skills, experience and certifications. Furthermore, the applicant states what they hope to accomplish and bring to the role.
If you decide to write a summary statement instead, consider these tips:
Use numbers to your advantage by indicating your years of experience, how many team members you have trained and your percentage of customer satisfaction.
List some of your top job-relevant skills that were mentioned in the job ad.
Share details of certificates or awards, if any.
Learn how to write a compelling summary statement by studying this example:
"Certified Salesforce administrator with five years' experience providing solutions and assisting teams to use Salesforce platforms optimally. Expertise in all phases of the SDLC, from requirements gathering to implementation, testing and maintenance. Skilled in data manipulation, service cloud, dashboards, PHP, HTML 5, MySQL and Linux, as well as business analysis and client relationships. Holds Salesforce Administrator 201 certification."
2. Display your skills.
Your skills can give you the upper hand and even influence your salary in any position. So ensure you include a mix of up to eight of your most job-relevant soft, hard and technical skills in the dedicated skills section. You should also integrate your skills to your work history and professional summary. However, avoid repeating ones you've already mentioned.
Skills are typically mentioned in a list form on the combination and chronological resumes. However, the functional format calls for a description of your skills in action.
Here is an example of a properly formatted functional resume skills section entry:
Skills
Data Management
Ensured clean, accurate data was captured and stored on the platform. Imported data securely into the Salesforce platform when required. Used the built-in features and the duplicate management functionality; configured, reviewed and prevented data duplication.
To aid you in filling your resume with a good mix of skill types, we have compiled a list of soft, hard and technical skills you may want to include on your resume:
A person`s soft skills are character traits and core skills that make it easy to interact harmoniously with others and perform at work. A Salesforce administrator's soft skills include:
Leadership skills
Flexible communication
Developer mindset
Analytical skills
Logical skills
Time management
Problem-solving
Organization and prioritization skills
Alertness
Critical thinking
Hard skills are job-specific abilities acquired through education, training and experience. Hard skills for a Salesforce administrator include:
Project management
Custom objects
Workflow rules
Salesforce Dot Com (SDFC)
Data management
Cloud development
Understanding of the sales process
Approval processes
Data security
Formula fields
Having technical skills refers to the ability to use digital tools, techniques and software to accomplish job-related goals. A Salesforce administrator may possess the following technical skills:
Salesforce skills such as user management, security, data management and actionable reporting.
Basic understanding of APIs.
Knowledge of data manipulation using SOSL and SOQL.
Expertise in Service Cloud.
Proficiency in using data management tools, such as Dashboard.
Uncover more Salesforce administrator-related skills in our Resume Builder.Build your resume with our resume-building tool quickly by choosing from suggested skills and prewritten content for Salesforce administrators.
3. Tell recruiters about your past work experience
Candidates with experience show their expertise to recruiters through their work history. Sort your career experiences from recent to oldest in reverse-chronological order.
The following information must be included in each job entry:
The job title
The company's name
The company's location
You dates of employment
Under each entry, list three or four bullet points to describe your accomplishments and tasks.
Here are two examples of work history sections for your reference:
Poor example:
Work History
May 2018 - Current
Salesforce Administrator | XYZ Force | Newark, NJ
Maintain the Salesforce platform.
Train sales representatives.
Perform database maintenance tasks.
In this example, the candidate barely describes their duties, making it difficult to determine their value and abilities.
Good example:
Work History
May 2018 - Current
Salesforce Administrator | XYZ Force | Newark, NJ
Monitor user support tickets, user issues and employee workflows to ensure optimal performance of the Salesforce platform.
Train 50+ sales representatives on CPQ, succeeding in making the sales process 40% faster to date.
Perform several database maintenance tasks, including diagnostic tests, checking for hardware and data errors and cleaning duplicate entries.
This is the proper way to write a work history section ase the candidate`s tasks and responsibilities are outlined in detail, along with their accomplishments.
Follow these tips to improve your work history section even more:
Clearly demonstrate your skills through past accomplishments and responsibilities.
Quantify your accomplishments with numbers. List the number of team members you led or any other number-related achievement to prove your capabilities.
Explain how your skills assist you in executing your tasks.
Use action verbs such as "collaborated," "diagnosed," "identified" or any other similar words in your resume.
Match the responsibilities mentioned in the job description with your previous tasks or knowledge to enhance your resume.
4. Include the remaining information in their own sections.
Education
A section on your resume dedicated to education will emphasize your academic qualifications. Employers can use this information to determine whether you possess the necessary educational qualifications.
Add all your academic qualifications in this section, starting with the most recent or relevant degree. In addition to your degree, your school's name, location and graduation date should appear for each entry on your resume. The graduation date can be omitted for a high school diploma or GED.
The role of a Salesforce administrator is open for candidates with a bachelor's or master's degree in business, communications or other related fields — provided they have obtained Salesforce certification.
Custom sections: licenses, training and certifications
Organize all of your additional courses and certifications pertaining to the role of a Salesforce administrator in a separate section.
A Salesforce administrator's resume could include the following certificates:
Salesforce Administrator 201 Certification
This certification can convey to potential employers that you are well-versed in the platform and give you an edge over uncertified candidates.
Salesforce Advanced Administrator
By taking this exam, you can get certified and prove that you have experience designing advanced setup and configuration solutions on the Salesforce platform.
Salesforce Certified Administrator
This certificate is a baseline credential to demonstrate your expertise at configuring Salesforce features and best practices.
With this certification, you can showcase your mastery of Microsoft Office Suite products, including Word, PowerPoint, Excel, Outlook and Access.
Some more certification options that you can consider are:
2023 Complete Salesforce Administrator Certification Course
Salesforce Administrator Certification Training Course
Salesforce Administrator Certification Course
Salesforce Certification Training: Administrator and App Builder
Contact information
Contact information details like your name, city, state of residence, telephone number, professional email address and LinkedIn must appear at the top of your resume.
Free Downloadable Resume Templates for Salesforce Administrators
You can customize these free, downloadable Salesforce administrator resume templates using your favorite word processor. Replace the sample content with your relevant information and format it to have your very own competitive resume in no time!.
FAQ
What are the top three skills of a Salesforce administrator?
To perform everyday tasks, a Salesforce administrator must have a combination of skills. Among these, the top three skills that every Salesforce administrator must possess are:
Data management skills
Expertise with the Salesforce platform
Knowledge of the sales process
How can a Salesforce administrator stand out?
As a Salesforce administrator, you must show your technical skills and expertise to ensure that you know how to use the platform optimally. Besides that, highlight your skill set, your Salesforce certifications and the tasks you're an expert at performing on the platform.
What are some daily duties of a Salesforce administrator?
Some daily duties of a Salesforce administrator may include:
Managing the Salesforce platform.
Record keeping, training and developing reports.
Resetting passwords to maintain data quality.
Troubleshoot email campaigns, workflows, approval cycles or autoresponders that generate a large number of bounced messages.
Software configurations and integrations.