Featured In:
Table of Contents
Here are more resources that can help you
A network engineer is a high-level technical analyst who designs, plans, implements and supports LANs and WANs within an enterprise. Network engineers' resumes must exhibit advanced technical skills as they are responsible for formulating, implementing and executing an organization's computer network. Our set of guidelines, recommendations and examples will make writing an interview-winning resume easier on your path to achieve the role of your dreams.
Network Engineer Resume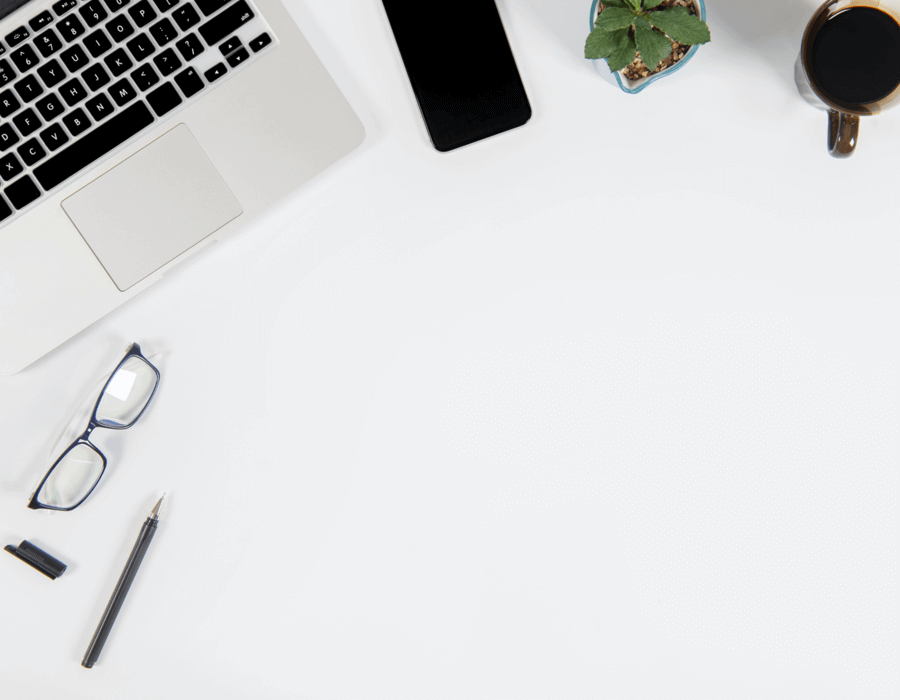 Network Engineer Resume
Like the resume example above, make your resume easy to read for recruiters by cataloging it into distinct, well-drafted sections. The basic sections you need to include in every resume are:

Contact details: Mention your name, email address, LinkedIn profile, phone number and your location.
Opening statement: Choose between a professional summary or career objective statement.
Work history: Provide an overview of your employment history in this section.
Skills section: This section must include six to eight of your job-specific skills.
Education section: List your academic qualifications here.
Custom section(s): Create a custom section to list your certificates, extracurricular activities, projects and any other qualifications that can enhance your fit for the role.
Free Downloadable Resume Templates
Attention to Detail

Hard Worker
Prepare to Write Your Resume
Before writing your resume, it is advisable to prepare well by understanding what to include in your document and gathering all the relevant professional details. Take a look at these pointers and suggestions to prepare to write your resume:
Select the keywords, skills and qualifications you have that match the job description. This will help the recruiter see you are a good match for the position.
Gather information about your degree, previous job titles, employment dates, the tasks you performed, accomplishments you had and the skills you apply in your work. This will help you write your resume much faster and without too much hassle since you'll have all your details at hand.
Consider that the hiring manager may be using an applicant tracking system (ATS), an automatic program which ranks individuals based on the skills employers are searching for. To get a good ranking on an ATS, make sure your resume is appropriately formatted, uses keywords from the job ad and doesn't have any errors.
Explore our resume examples to see how other network engineering candidates present their resumes when applying for a similar position. This will help you get an idea of what a good resume for the role should include, making it easier for you to make a competitive one.
Ensure your resume doesn't have any grammar, punctuation, spelling and syntax errors once it's ready. A clean resume is necessary to convey professionalism and avoidable errors can negatively affect your application, so don't skip this step!
Choose the Right Resume Format
Now that you are ready to start writing, it is time to select how you will organize the sections in your resume. That's where resume formats come in. By using the proper format, your document will appear professional, highlight your skills, experience and accomplishments while downplaying limitations.
Resume formats fall into three categories: chronological, functional and combination. Each format focuses on a different section (skills or work history) of your resume.
The format you opt for will depend on your level of experience and skills. Take a look at the three formats to get an idea of which one you should go with:
A chronological format features your work history by showcasing your experience and career development, making it an excellent choice for candidates with long years of service in the same industry.
A functional format allows candidates to call attention to their skills in the absence of formal work experience. This format is ideal for applicants with little or no work experience or with long gaps between jobs.
A combination resume can showcase your skills and experience equally. It is suitable for entry-level to midlevel network engineers, career changers and professionals seeking a promotion.
Discover the benefits and uses of each resume format in our resume formats guide.
Chronological

Functional

Combination
How to Write Your Resume With Examples
This step-by-step guide will help you write each of the essential sections that a resume should include. Read on to understand how to format each section of your resume and what information it should include to be convincing.
1. Prepare a strategy for the opening statement.
Your opening paragraph should give recruiters an insight into your skills, abilities, experience and achievements. You can use a career objective or a summary statement based on your experience level.
Career objectives on a resume are useful if you are an entry-level professional, a freelancer or switching careers as they showcase your capabilities and aspirations. In contrast, a summary statement is appropriate for an experienced professional as it provides more opportunity to showcase your skills and achievements throughout your career.
Here is an example of a poor and good career objective.
Poor example:
"Dedicated network engineer graduate looking forward to joining your reputed firm to sharpen my skills as a network engineer and learn more about network engineering to further my career."
In the example above, the candidate mentions what they wish to achieve without giving any insight into their skills. The entry-level candidate must share their skills, especially technical ones, instead of focusing exclusively on their objective.
Good example:
"A skilled CCNA-certified network engineer with a 3.6 GPA in BE Computer Science. Strong knowledge of cybersecurity, network automation, troubleshooting and Nexus Operating System (NX-OS). Gained practical experience in IPv4 and IPv6 routing and infrastructure management in an internship with ABC Company. Looking forward to honing my skills at XYZ Enterprise and contributing to its growth."
This career objective is a better example as it covers the lack of formal experience by mentioning:
The candidate's technical skills and knowledge.
The candidate's certification.
The candidate's internship experience and learnings.
If you are writing a summary statement instead, consider these tips:
Use quantifiable metrics in your summary statement. Cite any other figures that you deem necessary to demonstrate your caliber, such as the number of team members you led or collaborated with or your years of experience.
List some job-specific skills.
Mention your best achievement at work to immediately show you're a valuable asset.
Share your certifications or awards, if any.
Here is an example of a summary statement for your reference:
"Organized CCNP and CCIE-certified network engineer with two years' experience. Proficient at configuring routers and switches, administering firewalls and designing new network solutions. Possess strong knowledge of Cisco routers, Cisco technologies and VMware NSX. Has won seven employee of the month awards."
2. Use your skills to the fullest.
Your relevant skill set can give you an edge over your competitors and have a significant impact on your salary. The skills section of the resume is where you'll include the most important six to eight soft, hard and technical skills for the job. If eight skills seems too little, don't worry, you can increase the number of skills on your resume by adding them to your work history and professional summary. Be cautious of repeating skills, though.
A combination or a chronological resume presents skills in a list format, whereas a functional resume allows you to describe three to four of your skills more in detail using descriptive bullet points that explain how you employed the skills.
Here is an example of an expanded skills section in a functional resume:
Skills
Leadership
Participated in 15 meetings with leadership teams to provide solutions to problems related to the network infrastructure.
Led nine training sessions on troubleshooting best practices, and routing and firewall maintenance for 120+ new network engineers.
Developed 20+ scripts to guide new recruits, which led to a reduction of errors and accelerated delivery by 60%.
To display the range of your capabilities, it's important that you choose a balance of soft, hard and technical skills in your resume.
Soft skills are life skills that help an individual acclimate to the demands of the workplace, adapt to changing relationships with teammates and succeed in a fast-paced atmosphere. A network engineer's soft skills include:
Leadership skills
Strong communication
Analytical skills
Time management
Teamwork
Problem-solving
Organizational and planning skills
Critical thinking
Attention to detail
Creative thinking
Hard skills are industry-specific knowledge acquired to perform a particular job well. These skills are learned in school or college, depending on your background. A network engineer's hard skills include:
Firewall and security expertise
LAN/WAN
Network automation
IPv4 & IPv6 routing
Product and service knowledge
Cybersecurity
Troubleshooting
Network routing and switching protocols
DNS and IoT (internet of things)
Infrastructure technology, management and security
Technical skills are sets of abilities or knowledge used to perform job-specific practical tasks using digital tools, techniques and software. A network engineer may possess the following technical skills:
Mastery of terminal emulators like puTTY, kiTTY, Terminus.
Proficiency in programming languages such as Perl, Ruby and Python.
Expertise in network protocols, like SCP, SSH, Telnet.
Proficiency using serial console servers like Raritan.
Knowledge of network file transfer applications like rsync, D-LAN, HTTP File Server (HFS).
Learn more about network engineer skills with our Resume Builder. You can build your resume easily using our resume-writing tool by selecting from prewritten content and suggested skills.
3. Share your work experience.
By including a section on your work history, experienced candidates can show recruiters their capabilities. Be sure to incorporate specific details about your responsibilities and tasks relevant to the open role. List your work history in reverse-chronological order, starting with the most recent. You may share details of your internship experience, volunteer work or projects you've worked on if you don't have relevant work experience yet.
The following must be included in a bulleted list of three or four points in each job entry:
The job title
The company name
The company location
Dates of employment
The following examples show a poor and good quality work history section entry:
Poor example:
Work History
April 2018 - Current
Network Engineer | XYZ Enterprise| San Diego, CA
Streamlined troubleshooting.
Made presentations.
Installed networks and designed them.
It is difficult to determine the candidate's value and abilities in this example because they barely describe them. Instead of listing vague and generic tasks, focus on the specifics of how you performed the task.
Good example:
Work History
April 2018 - Current
Network Engineer | XYZ Enterprise| San Diego, CA
Accomplished a 33% advancement in uptime by simplifying troubleshooting processes and scrutinizing LAN/WAN activities.
Created presentations that summarized findings; drafted 15+ presentations to help new recruits become familiar with the different technical procedures.
Provided network design and installation services for 200+ clients with 150+ Cisco devices per job.
This example is deemed a good work history because the candidate's tasks and responsibilities are described in-depth along with their quantified accomplishments.
The following recommendations can help you create a more comprehensive work history section on your resume:
Make your accomplishments quantifiable. List the number of team members you have led or improvements you've achieved using percentages. Numbers lend credibility to your responsibilities.
Describe how your skill set assists you in accomplishing your tasks.
Showcase your skills, accomplishments and responsibilities.
Consider using action verbs like "collaborated," "diagnosed" or "identified" to describe your tasks and impact.
Ensure your resume includes keywords from the job description.
4. End with your education and add custom sections.
Education
Devote a section of your resume to your education highlighting your academic accomplishments. Employers can use this information to determine if you possess the basic qualifications required for the role. Applicants for the role of network engineer should have a bachelor's or master's degree in computer science or a closely related field to apply.
Start with your most recent or relevant academic degree in this section. Each entry must include the following information:
Your degree
The school/college's name and location
Your graduation date
If you possess only a high school diploma or GED, you can omit the graduation date.
Custom sections: licenses, training and certifications
In a separate section, organize all of your additional certifications for the role of a network engineer. A network engineer's resume could include the following certificates:
Some more certification options that you can consider are:
CompTIA Network+
Juniper Networks Certified Associate - Junos (JNCIA-Junos)
VMWare Certified Technical Associate - Network Virtualization (VCTA-NV)
Network Engineer: Certificate
ONF Certified SDN Associate (OCSA)
Contact Information
Contact details are non negotiable on your resume if you want recruiters to be able to get in touch with you for the interview. Include at the top of the resume your name, city and state of residence, phone number, professional email address and relevant links to professional profiles like LinkedIn.
Free Downloadable Resume Templates for Network Engineers
Create a customized resume by using these free, downloadable network engineer templates. The sample content can be customized by simply modifying it with relevant information and formatting it.
FAQ
Updated: June 03, 2022
What are the top three skills of a network engineer?
The tasks that a network engineer performs every day require a combination of skills. Among these, the top three skills that every network engineer must possess are:
Analytics and troubleshooting skills.
Proficiency in programming languages.
Hardware and infrastructure knowledge.
How can a network engineer stand out?
For a network engineer to stand out, you must exhibit strong business acumen. The competition is getting tougher day by day, so to be distinct, you have to constantly upskill yourself, gain additional certifications in the field and solve critical problems promptly and efficiently.
What are some daily duties of a network engineer?
Some daily duties of a network engineer include:
Develop and implement new network solutions.
Continuously strive to make existing networks more efficient.
Update network equipment with the latest firmware.
Organize scheduled upgrades.
Keep the network maintenance manual up to date and send management a weekly report of the changes.