Featured In:
Table of Contents
Here are more resources that can help you
Program managers possess impeccable budgeting, planning, coordination and supervising skills to manage multiple projects. With a role like this, you'll need to craft a resume that encompasses a wide variety of skills, achievements and experiences. In this guide, we'll take you step-by-step on how to accomplish just that by assisting you in crafting your resume with practical suggestions, writing tips and useful examples.
Our career experts have created free resume templates and job-specific resume examples to guide you through the job search process.
Program Manager Resume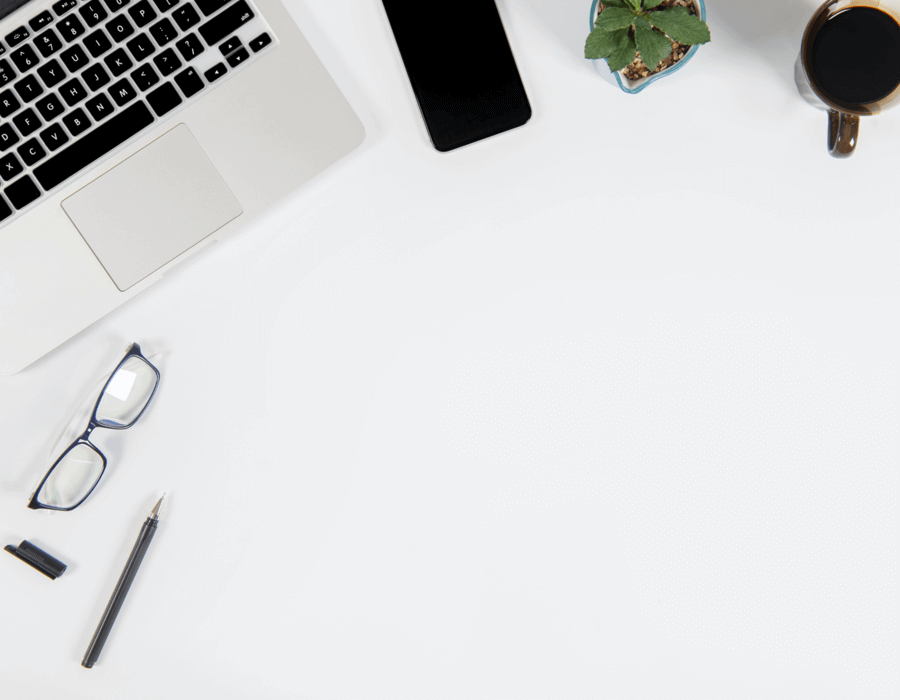 Program Manager Resume
Use this program manager's resume as an example of the sections and content your own resume should include. In general, all resumes have the following sections regardless of job title:

A header section enclosing your contact information, i.e., your name, location, phone number and email address.
An opening statement stating your career goals or aspirations in a professional summary or career objective statement.
A work history section listing your past employment details.
A skills section featuring your top soft, hard and technical skills.
An education section comprising your academic information (i.e., degrees or diplomas).
Additional sections for other information such as certifications, awards or licenses.
Free Downloadable Resume Templates
Prepare to Write Your Resume
Planning and strategizing are essential for program managers, and the same applies to resume writing. Writing a resume becomes a mammoth task when you're not sure what to write and how to write it. That's why, we recommend following these steps before you start filling out your resume's sections:
Attentively read the job description and identify the skills, eligibility, qualification and duties you already have that match the role you're after. Ensuring these details are laid out in your resume helps the recruiter see that you're the correct fit for the job.
Gather all the information you can about your employment details (recent + previous positions), academic details (degrees/ diplomas), certifications and important dates (i.e., hiring and graduation). Having your data at hand will make filling out your resume's sections much easier and straightforward.
Ensure you include at least one career triumph or achievement for each of your jobs in the work history. Career wins can be related to the different tasks of the positions or projects you have undertaken. Linking your skills to your performance in this way can favor your candidacy.
Check your resume for spelling mistakes, informal speech and inaccuracies to help make it compliant with the applicant tracking system (ATS) — which scans resumes and shortlists potential candidates. It's also beneficial to insert keywords and skills from the job advertisement and use a simple format and a formal font.
Compare multiple resume examples so you can better understand how program managers' resumes are drafted. Once you have a good idea of what your resume should say, you'll be able to write with ease.
Choose the Right Resume Format
Before you begin resume writing, decide on the resume format. Picking the format is important to accentuate your strong qualities and downplay your weaker points. There are three common resume types — chronological, functional and combination.Each of these formats highlight different credentials and work best for professionals at different career levels.
These tips can help you identify an ideal format for you:
The chronological format is perfect for experienced program managers with long careers (i.e., 10 years or more). This format sheds light on your rich work history and career growth and is ideal for senior positions.
The functional format is best for career starters or professionals with long work gaps. It emphasizes your skills and qualifications to compensate for lack of experience, making it ideal for contract positions or entry-level jobs.
The combination format is ideal for midlevel roles because it stresses your skills and experience equally. If your career has been consistent but short, this format can help project your career progression, and it's suitable while switching fields and seeking promotions.
If you need more information before committing to one format, check out our resume formats guide to better understand the strengths and weaknesses of each.
Chronological

Functional

Combination
How to Write Your Resume With Examples
Let's tackle how to write the program manager's resume. Here you'll find a breakdown of what to include in each section of your resume as well as suggestions and examples on how to best present your profile.
1. Start with a career objective or summary statement.
The opening statement on a resume can be either a professional summary or a career objective statement. For a program manager's role, we advise opening with a summary statement as it introduces the recruiter to how you can benefit the employer by underlining your skills, qualifications and expertise.
However, here are some viable scenarios where you can open with the career objective statement to stress career goals or aspirations:
If you are rejoining the workforce after a long career break.
If you are applying for an entry-level position, internships or contractual roles.
If you're permanently freelancing.
The following examples of a good and poor career objective statement can show you how to properly write yours:
Poor example:
"Trained program manager seeking an opportunity at your company to apply and refine my skills to grow and evolve as a program manager."
This objective statement fails to impress because the candidate's skills and qualifications that justify the "trained program manager" claim are missing.
Good example:
"Experienced project manager with a master's in finance looking forward to filling the program manager's vacancy at Media and Us Productions. Skilled at timely execution of projects, cost-planning, resource allocation and supervising a team."
This objective statement emphasizes the qualification (i.e., Master's in Finance), experience (project manager) and skills (cost-panning, resource allocation, team-leading) backing up the candidate's claim to a program manager's role.
If, instead, you have experience and will be writing a professional summary, try these tips:
Use numbers and percentages to quantify your experience, project success rate or staff management.
Add skills (one or two) matching the job description to comply with ATS.
Mold the statement to fit the role (i.e., trainee/ assistant/ senior program manager).
Add any certifications, specializations and your highest education relevant to the role.
You can review this summary statement to understand how to craft yours:
"Skilled program manager with over five years of experience managing, planning and supervising projects. Successfully implemented 10+ projects, overlooked five project managers and secured positive client feedback. Motivated to apply my expertise to support the clients at WayAhead Productions."
2. Showcase your skills.
The skills section lists out six to eight of your top skills that prove you're a fit for the program manager's position. How you showcase your skills depends on your resume format, however. The chronological and combination format simply lists the six to eight key skills, while the functional format describes three to four of your professional skills.
This example will show you how skills are described in the functional format:
Skills Section
Project Planning
Created a project cycle to tackle different aspects like planning, project execution, project course and monitoring.
Planned budget, resource allocation, human resources and time frame for successful project completion.
Coordinated the workflow for 10 vendors and employees for effective project execution.
This skill description expands upon the candidate's project planning ability by detailing how they've applied the skill to the tasks of the role.
Furthermore, skills can be grouped into soft, hard and technical for every professional role. When selecting the abilities to include in your resume, ensure that you include a balance of all three types. This will, in turn, make it easier to avoid repeating the same skill in multiple sections of your application document.
Soft skills are independent of the job you do. These skills dictate your approach to work and relationships with your co-workers, peers and clients. Soft skills for a program manager include the following:
Effective communication
Negotiation
Strong planning skills
Decision-making ability
Team coordination and leadership
Adaptability
Problem-solving
Conflict-resolution
Detail-oriented
Excellent organizational skills
Your ability to perform the tasks and responsibilities of a program manager represents your hard skills. Program managers need the following hard skills:
Budget planning and management
Risk management
Resource planning and allocation
Task prioritizing and management
Performance monitoring and evaluation
Operations management
Process improvement
Stakeholder management
Knowledge of film production stages
Technical skills represent the digital tools and resources you can utilize as a program manager, and these skills include the following:
Risk management software proficiency, i.e., SAS, CURA, TimeCamp.
Proficient using project management software, i.e., Monday, ProjectManager, Asana.
Expert in communication software like Zoom, Skype, Google Meet.
Expert in MS Office, i.e., Word, Excel, PowerPoint.
Google Workspace proficiency, i.e., Google Docs, Sheets, Gmail.
Visit our Resume Builder page for more program manager skills. Create your resume with our Resume Builder's prewritten recommendations on content and skills for your role.
3. Document your employment history.
Work history summarizes your career, reflecting your career progress over the years. Structure your work history with these details:
List your jobs in reverse-chronological order.
Add the job title, company details (i.e., name and location), employment duration and job description with each entry.
Check out how to write a good work history by comparing the following good and poor examples:
Poor example:
Work History
March 2021 – Current
Program Manager | Palm Springs Film Center | Palm Springs, CA
Implement many projects successfully.
Manage team members to achieve goals.
Plan the budget and ensure resources for project implementation.
This role description is inadequate and devoid of specific duties and tasks; instead, it gives a broad idea of the role.
Good example:
Work History
March 2021 – Current
Program Manager | Palm Springs Film Center | Palm Springs, CA
Handle projects of different genres (Reality TV, interviews, game shows) by allocating resources, cost-planning and prioritizing tasks.
Manage five assistant project managers, hold meetings and track their productivity and task implementation.
Plan the budget and reallocate funds as necessary to keep the project costs within scope.
In comparison, this role description states the specific duties of the program manager and how various skills were employed during the role.
Execute a similar work history with these tips:
Add the skills from the job description and state how you utilized them in a professional environment.
Emphasize your career achievements, triumphs and accomplishments using numbers and percentages.
Describe how you've applied your skills to accomplish the role's tasks and responsibilities.
Omit irrelevant job titles.
Include action words like "conducted," "managed" and "introduced" in the role description.
4. List your education and other qualifications.
Education
This section embodies your academic background by listing the degrees and diplomas in your possession. You can document your education this way:
Mention your major, the college/ university/ school you attended, its location and your graduating date. You can also add your GPA if you have impressive grades. Here's an example:

Master's in Business Administration: Project Management

University of California, LA

Start listing from your highest degree.
Don't add your high school diploma or GED if you are a college graduate.
Program managers are expected to have a bachelor's degree in project management or a related field. Opting for higher education in the following specialization can expand your career opportunities. Consider these courses to enhance your knowledge:
Degree in Operations Management
Degree in Supply Chain Management
Degree in Film Production
Degree in Finance and Budgeting
Degree in Business Administration
Custom sections: certifications, awards and licenses
Certifications are another way to promote your credibility and qualification. You can build additional sections in your resume for your role-enhancing certifications or awards.
Certifications like these can affirm your credibility as a program manager:
This certification proves your risk mitigating ability while implementing different projects.
Project Management Professional (PMP)
This certification validates your project-leading abilities, including managing the people and mastering the processes involved in project management.
Master Project Manager Certification (MPM)
The American Academy of Project Management awards this certificate to prove your advanced expertise in project management.
Strategic Planning Professional (SPP)
This certification is useful to promote your strategic planning abilities favoring the program manager's duties.
5. Contact details.
Your contact details go on the header of your resume and consist of the following information:
Name: Your full name.
Email address: Ensure your address sounds professional. If not, create a new email for official purposes.
Address: Mention the city and state you live in. Don't add your full address.
Phone number: Just one will do, unless you know you'll be difficult to reach at just one number.
Other links: Have a LinkedIn or your own professional website? If relevant, you can add it here.
Free Downloadable Resume Templates for Program Managers
We have the following program manager resume templates available for your use. Set out on your next professional venture by customizing these templates with personalized information using any word processing software.
FAQ
Updated: June 01, 2022
What are the top three skills of a program manager?
Program manager skills increase with their experience, industry and duties. Regardless of the duties, field or experience a program manager has, these three skills cannot be overlooked:
Program/ Project management
Risk assessment and analysis
Leadership
How much do program managers make?
According to PayScale, the average annual salary of program managers is $85,753, but this number fluctuates with experience, skill set, industry and geographic location. A program manager with entry-level experience, for example, can expect to earn $63,730 and an experienced program manager (i.e.,10-19 years) $99,958.
How do program managers differ from project managers?
Program managers and project managers are often interpreted as the same role, but they differ based on the scope of their responsibilities. Project managers execute the individual projects, but program managers strategize and plan many individual projects. Thus, program managers are hierarchically above project managers and the latter reports to the former.