Featured In:
Table of Contents
Here are more resources that can help you
Video editors are crucial in filmmaking as their skills in sound, graphics and special effects determine the quality of the film or video product. Through our guide you will create an impressive resume that underlines your caliber and competence to secure your next gig in this position.
Video Editor Resume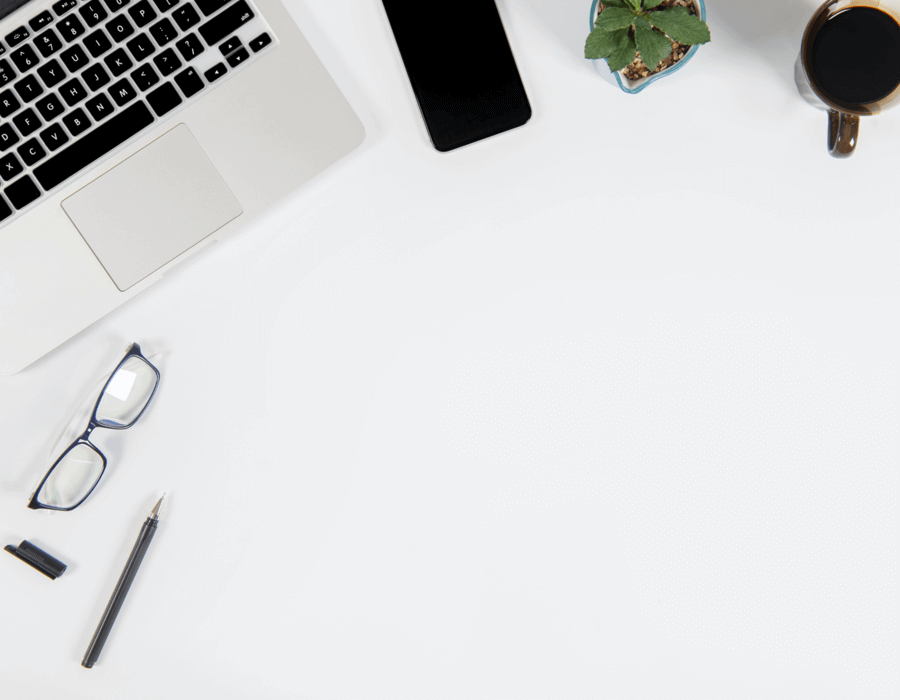 Video Editor Resume
As depicted in this resume example, there are basic sections that every application document must have:

Header: Consists of your contact information, i.e., your name, location, phone number and professional email address.
Opening statement: Either a professional summary or career objective statement introducing yourself.
Work history: Captures your career experience by listing your previous jobs in reverse-chronological order.
Skills: Lists your role-specific abilities and professional skills.
Education: Consists of your academic information (i.e., degrees or diplomas).
Custom sections: Created to showcase other credentials relevant to the role such as your certifications, awards, language ability or licenses.
Free Downloadable Resume Templates
Glimmer

High Impact Multi Colour
Prepare to Write Your Resume
Just like creating a rough cut, you need to make a rough outline before you start to write your resume. Before you get started, make sure you read through these tips to prepare for the steps that lie ahead:
Closely read the job description to identify the skills, qualifications and duties that match your profile. Ensure your resume matches the credentials recruiters are searching for.
Keep resume-requisite information handy like employment details (recent and previous), educational details (degrees or diplomas), certificates (video editing courses or competitions) and important dates (i.e., work tenure and graduation).
For creative roles like video editing, showing a sample of your work is essential. Ensure you have a selection of your best work to display on a portfolio and add your portfolio link to your resume. A portfolio can be hosted on a website, social media or even a Google Drive folder.
Make a list of your professional accomplishments for each job so it's easier to fill in the work history section. Including at least one win per job will let employers see your potential to be a valuable asset for the company.
Recruiting managers may use an applicant tracking system (ATS) for shortlisting candidates for a role. Include keywords and skills highlighted in the job advertisement, expand acronyms and use a simple resume design to make your resume ATS-compliant.
Review the resume for grammatical mistakes, writing errors, inaccurate information and overused keywords. Convert your resume into PDF format once you finalize the resume content.
Go through multiple video editor resume examples to see what a good resume for the role contains so you can include it in yours.
Choose the Right Resume Format
Picking the right resume format is an essential step. A resume format organizes the sections of your application document in a way that highlights your strengths and downplays your weaknesses.
There are three common types of resume formats, each one benefiting professionals at different career levels. These tips can help you identify the ideal format for you:
If you are a veteran video editor (i.e.,10+ years) with a progressive and extensive career, the chronological format can accentuate your rich career history.
The functional format is ideal for novice editors hoping to kick-start their careers. This format focuses on your skills and qualifications to mask your limited work experience. It's also preferred for contract or part-time positions, career changers and people with long career gaps.
If you aren't a veteran, but your career has been consistent, use the combination format to equally emphasize your skills and career progression. This format is ideal for those with minor career gaps, switching industries or seeking promotions.
Use our resume formats guide for a comparative analysis of all three layouts and to learn more about their pros and cons so you can make a confident decision on which one to use.
Chronological

Functional

Combination
How to Write Your Resume With Examples
Once you have all the information in place, it's time to start writing. In this next section, we'll walk you through how to fill out each section of your resume to clearly communicate your value to potential employers and get better odds of landing an interview.
1. Opening statement: career objective or summary statement?
The opening statement is a brief introduction into who you are as a professional and what you bring to the employer. There are two elements you can employ in your opening statement: a professional summary or a career objective statement. The choice is dependent on factors like your career stage, experience level and career plans (i.e., if you want to switch fields, opt for a new career path or have taken a career break).
The summary statement is the preferred one, but if you find yourself in these career situations, it's wise to open with a career objective statement instead:
Resuming work after a career break
Applying for entry-level positions, internships or contractual roles
Freelancing
Review these examples to differentiate between a good and poor career objective statement:
Poor example:
"Skilled video editor looking for a part-time opportunity at your company to polish my editing skills by applying them professionally."
This objective statement doesn't say anything about the candidate's skills and qualifications, making it difficult to ascertain the candidate's adequacy for the role.
Good example:
"Detail-oriented video editor seeking employment at Massive Productions. Brings refined video trimming, graphic design and 3D animation skills gained through assisting a senior video editor for two years."
This objective statement backs up the candidate's fit for the video editor role by mentioning their assisting experience, skill set (i.e., graphics design, video trimming, 3D animation) and interest in the aspiring company.
If you will be writing a professional summary instead of a career objective, here are some tips for writing a convincing summary statement:
Include numeric data in your summary statement to quantify your experience, successful projects and the number of staff you managed or team members you collaborated with.
Highlight skills (one or two) from the job description to make it ATS-friendly.
Modify the statement according to the role (i.e., trainee/assistant/lead/commercial video editor).
Mention any certification underlining your technical skills (i.e., ACA, DVEP).
Use this summary statement as a reference to write yours:
"Meticulous video editor with over eight years of experience in video processing, sound editing and graphics design. Edited footage for over five films, handled diverse projects and supervised a team of five editors. Seeking an opportunity to apply my editing expertise to benefit the clients at Wafer Productions."
2. Skills section: which skills to include?
The skills section ensures potential employers that you have the ability to perform the duties of a video editor. Based on the type of resume you pick, the format of this section varies.
The chronological and combination formats list six to eight of your soft, hard and technical skills. Meanwhile, the functional format goes into detail on your top three skills to suppress the impact of limited work experience. The skill section on the functional format elaborates on your professional skills to express how you've utilized them to fulfill video editor duties.
This is what a skill section in the functional format looks like:
Skills Section
Video Editing
Made a rough cut of the raw footage provided by the client and processed it using DaVinci Resolve editing software.
Performed sound editing and incorporated the required graphics to refine the final product.
Kept an editing checklist to ensure the quality of the footage.
In this example, a description of the skill is linked with the video editor's duties and responsibilities.
If you are wondering which skills to include in your resume, we have gathered a list of skills prevalent in the video editing profession for your benefit. Ensure your skills section has a mix of soft, hard and technical skills for the employer to assess the range of your abilities.
Soft skills show your approach to work and capacity to interact with co-workers, team members, clients and other staff. Soft skills for a video editor include:
Meticulousness
Physical stamina to endure long working hours
Effective written and verbal communication
Adaptability
Creativity
Time management
Resourcefulness
Interpersonal skills
Problem-solving
Leadership (for senior positions)
Hard skills reflect your ability to perform specific duties and tasks akin to the role fo video editor. These skills are job-specific and gained through training and education. Hard skills for a video editor include:
Video editing and trimming
Voice-over editing
Backing-up footage
Graphic design
Animation skills
Clip logging
Transcription
Video blending
Script and scene reviewing
Sound, music and dialogue mixing
The technical skills of video editors demonstrate their ability to use digital tools and resources. These skills include:
Video editing software literacy like Adobe CS6, Premiere Pro, DVD Studio Pro and Adobe Creative Suite.
Proficient in sound editing software like Adobe Audition CC, Audacity, Soundtrack Pro and Magix Sound Forge Audio Studio 15.
MS Office utility for presenting and data entry like Excel, Word and Outlook.
Proficient in tools like Skype, Google Meet and Zoom for meetings and discussions.
You can find more video editing skills on our Resume Builder. Build your resume with our resume-writing tool which provides section-by-section content suggestions and skill recommendations specific to your role.
3. Work history: how to document your career details?
The work history is a crucial part of your resume as it helps the employers assess your professional expertise, knowledge and trajectory. To depict your career growth, write your work history in the following manner:
Mention your most recent/current position first and list the older roles next.
Mention your job title and the employer's details — name, location, employment period and role description.
Refer to this example to understand how to write a good work history:
Poor example:
Work History
March 2021 – Current
Senior Video Editor | Wayfarer Productions | Los Angeles, CA
Manage and mentor a team.
Work on diverse projects.
Create steps to ease video editing.
This role description lists the main tasks without specifying how the candidate executed the senior editor's role making this entry barren of worthy information.
Good example:
Work History
March 2021 – Current
Senior Video Editor | Wayfarer Productions | Los Angeles, CA
Manage and mentor a team of six assistant editors to produce their best work when editing, syncing and blending video footage.
Edit documentaries, nature videos, commercials, short and long films all of which have resulted in positive client feedback.
Create a 12-step guideline to align the video editing process with the project demands.
In contrast, this job description substantiates the senior editor's managerial duties, video editing skills and creativity as well as achievements giving a clear glimpse into their proficiency and responsibilities.
Here are some tips to enhance your work history:
Link the work history to the role — add skills highlighted in the job description and explain how you've applied these skills in different positions.
Specify the extent of your work-based achievements using numbers or percentages. For instance, add phrases like "edited over 10 documentaries and five films" or "led a team of eight members including editors, sound engineers and animation experts."
Show how you've implemented the skills you mentioned in the skills section by describing a task or achievement that demonstrates your capabilities.
Exclude unrelated job titles from your work history.
4. Education details and custom sections.
Education
Video editors need a bachelor's degree in film production or communications to take on roles in bigger companies. However, having the necessary skills is trumping formal education in the latest job market. Nevertheless, your educational background can prove beneficial if you lack the relevant hands-on experience.
Build an education section encompassing the following details:
List your highest degree first and skip your high school diploma if you are a college graduate.
Add the degree or diploma name, the name of the school/college/university, its location and your graduation date, as shown below:
Bachelors of Arts: Film Production

Los Angeles Film School, LA

Aug 2017
Acquiring specialized education and training can expand your career opportunities and skill set. You can consider these courses to enhance your knowledge:
Degree in Sound Engineering
Degree in Film and TV Production
Degree in Sound Editing
Degree in Broadcasting
Degree in Communications
Custom sections: certifications, awards and licenses
The certificates, awards or licenses related to the video editing profession can be listed in a custom section to draw attention to your credibility and competence.
These certificates are examples of credentials that can benefit your pursuit of a video editor role:
Apple Certified Pro (Final Cut Pro X)
Getting certified from Apple for proficiency in using Final Cut Pro software can contribute to your credibility.
Digital Storytelling Certification
Harvard provides this certification course to refine your digital narrative, journalistic and interviewing ability and soulful video editing.
3D Animation & Visual Effects Certificate
This certification refines your animation skills and enables creative video editing.
This industry-recognized certification demonstrates your mastery of Adobe Creative Cloud software, which is a great competitive advantage for professionals aspiring for a career in digital media.
Contact details
Lastly, add your contact details on the topmost part of your resume with the following details:
Full name
The city and state you reside in
Phone number
Email address
Relevant social media links like LinkedIn or your portfolio/website
Free Downloadable Resume Templates for Video Editors
Take a look at these professionally designed video editor resume templates available for free. Download these templates, format their content with personalized information, and embark on your next professional adventure.
FAQ
Updated: May 31, 2022
What are the top three skills of video editors?
Video editors need to master certain skills to claim their position in the field. These skills include:
Exceptional video editing skills (trimming, blending, rough cut, final cut)
Creativity with a good eye aesthetics
Mixing and synchronizing sound, color, music and graphics
However, video editors must also keep enhancing their skills and learn new and innovative editing techniques to broaden their horizons.
How can a video editor stand out?
Ideally, you want to have a portfolio displaying your best work. This is because proof of your editing style and prowess is more powerful than anything else. However, you can also use your resume to portray what makes you unique. It can be your educational background (say a degree in sound engineering, film production, journalism) or a rich video editing career and specialization (digital storytelling, documentaries, nature conservation videos or short films). Quantify your success stories and accomplishments for even greater impact.
How much do video editors make?
The Bureau of Labor Statistics reveals film and video editors make a national average of $76,000 annually. Although, the salary varies depending on the industry. For instance, editors in the motion pictures and video industry earn $93,610 annually, but the radio and broadcasting industry attracts an annual income of $62,100.