Featured In:
Table of Contents
Here are more resources that can help you
Paralegals have to look after case planning, files, client documents and much more that require specific skills and expertise. To create a concise and organized resume, we recommend you go through our various resume templates, practical examples and useful ideas and information in our resume writing guide to help you achieve the perfect resume.
Paralegal Resume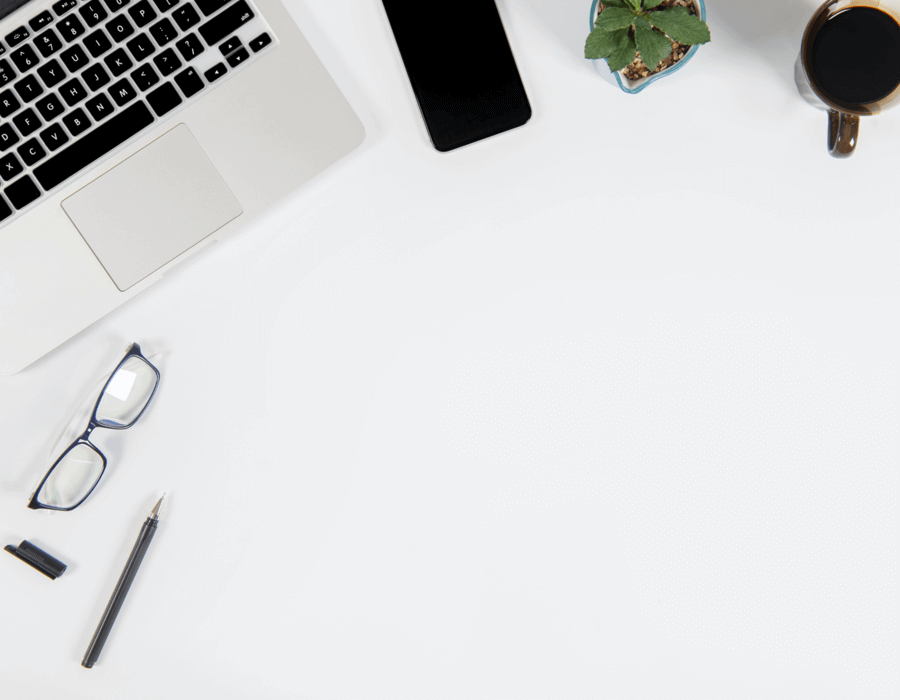 Paralegal Resume
Let's take a look at the several resume sections, each of which is designed to house essential information. You can tailor each section to meet your requirements.

Include a section to list your name, location, phone number and email address.
In the opening statement, introduce your professional experience, skills, accomplishments and endeavors in a few sentences.
Organize the skills section with six to eight crucial skills.
Include relevant job titles, duties and achievements in the work history section.
Showcase your academic qualifications in the education section.
Add custom sections for certifications, other achievements, accolades and licenses.
Free Downloadable Resume Templates
Prepare to Write Your Resume
Planning is the key to achieving an impactful resume for any job application. Our recommendations, tools and suggestions will aid you in creating an excellent resume in no time. Invest a few minutes reading and understanding the points below.
Writing a resume means making it relevant to the position and industry you are aiming for. Read the job description carefully and make a list of keywords. This will help you figure out what the employer expects from a candidate. It will also be easier for applicant tracking systems (ATS) to scan your resume.
Use a professional font like Arial and keep the text size consistent throughout your resume. To prevent making your resume appear unprofessional, check any spelling and grammatical issues. Remove any unnecessary subheads and white space to give your resume a neat look.
Your resume content should be relevant to the job. Keep a master resume with all your details and personalize it according to the role you are applying for.
When creating your resume, always use the active voice and keep your phrases short. Please avoid sounding monotonous on your resume. Use strong words, action verbs and synonyms. Refrain from using overused terms like "team player" and include words like "performed," "accomplished," "researched" and "conducted."
Looking at other resume examples for your desired profession or industry is the most effective approach to preparing your resume. Get ideas and suggestions from various resume examples today!
Choose the Right Resume Format
Using a resume format helps optimize your resume content and is a fantastic approach to show employers your experience, skills and qualifications.
The three standard resume formats are: chronological, combination and functional.
The chronological format is the most popular one and is also best for candidates with 10 or more years of experience. This format focuses on work experience and significant achievements in your previous roles.
The functional format is ideal for entry-level professionals who want to concentrate on skills learned through training, internships or education. It is also a very good option for applicants trying to reenter the workforce as it will focus on the skills gained in previous employment.
Candidates who want to transition from one industry or role to another and showcase their transferable skills and relevant work experience should use the combination format. This works well for midlevel professionals with three years or more of experience.
To know more about each format, visit our resume formats guide today.
Chronological

Functional

Combination
How to Write Your Resume with Examples
For many job seekers, writing a resume might be a difficult task. You need the right content to ensure your expertise is communicated to the recruiters. This is where we come in for your assistance.
1. Use the opening statement wisely.
Your resume's opening sentence will communicate your professional abilities, experience, accomplishments and endeavors. You can choose between a summary statement and a career objective to strategize your opening statement for your resume.
Most companies and applicants prefer the summary statement since it provides a complete picture of a candidate's suitability for a specific role. On the other hand, the career objective offers its own set of benefits for entry-level applicants to convey their goals and relevant skills.
If you've recently graduated or are just starting out in a specific role or industry, we recommend using a career objective to highlight. Let's take a look at a comparison for the paralegal position.
Poor example:
"I recently graduated in legal studies and wish to apply for the paralegal position. I have great soft and hard skills to fulfill the role effectively while gaining valuable experience."
This career objective contains no information regarding the candidate's strengths or why they are a good match for the position. Bear in mind that the career objective should be succinct but informative.
Good example:
"Recent graduate in legal studies with a special focus in financial law. Gained familiarity with proceedings and trials as a paralegal intern. Great communication and organizational skills for organizing and drafting important information. Hoping to work for Hudson Law Firm and put my research and negotiation skills to contribute in proceedings."
The latter example is an impressive career objective. Let's understand the reasons.
It lists job-specific experience necessary for the paralegal role.
The candidate lists a few important soft skills relevant to the position.
The statement points out how they can contribute to the role and also mentions their academic qualification.
Here are a few tips if you're a seasoned paralegal using the summary statement:
Along with your experience, include two to three essential skills you have acquired through the role.
Employers like to see measurable improvement from past positions, so ensure to provide figures and quantifiable achievements, such as "10 years of experience."
Mention how you can overcome challenges and contribute positively to the role.
Take a look at the summary statement example for the paralegal position:
"Expert in health administration and personal injury law with over nine years of paralegal experience. Implemented a case-handling system at Hudson Law Firm. Experienced in recruiting and statistical analysis. Eager to provide professional help with legal research, trial preparation, document drafting and customer service."
2. Demonstrate your best skills.
You can organize your important skills in various sections of your resume, such as your opening statement and work history. Every resume, however, has a distinct skills section where you can mention roughly six to eight skills in bullet points.
As opposed to a chronological resume, a functional resume allows you to broaden your skill set in terms of duties, responsibilities and achievements. List three to four skills, followed by two to three bullet points describing how and to what extent you've mastered each one.
Take a look at how to master the skills section on a functional resume.
Skills
Research
Carried out research for three trials to solve challenging legal proceedings within the assigned time.
Collected relevant information from previous cases to ensure a smooth reporting and documentation process.
Researched case laws, legal encyclopedias, orders to assist clients and supervisors.
Use the same format to provide a detailed description of your other essential skills. Keep a good balance between soft, hard and technical skills to make your resume diverse and eligible.
Qualities and habits that help you manage work or people are known as soft skills. The following soft skills are required for a paralegal to excel in their role:
Good communication
Excellent writing speed
Ability to multitask
Attention to detail
Resourceful
Flexibility
Good organizational
Correspondence
Stress management
Negotiation
Hard skills refer to the abilities you need to complete or execute tasks and responsibilities to be productive. A few hard skills for paralegals are:
Thorough legal research
Preparing reports
Drafting lawsuits
Client services
Writing meeting briefs
Litigation
Sound editing and proofreading
Administrative support
Investigation
We recommend learning a few technical skills as a paralegal to make your tasks easier to manage.
Proficient in MS Office, such as Excel, Word, PowerPoint.
Manage billing with software such as Clio, Elite.
Make online research easier with Westlaw, LexisNexis.
Maintain and track cases digitally with CaseSync, MyCase.
Make law practice easier with CosmoLex.
Visit our Resume Builder to find job-specific skills and preloaded content to help you achieve an excellent resume for your next job application.
3. The work history section should be relevant.
The work history section is one of the essential resume sections. Each entry follows these subsections — job title, workplace, location and dates of employment. Use two to three bullet points to outline each entry's duties, responsibilities and accomplishments. Ensure to follow reverse-chronological order to list all your job titles.
We have provided a poor and a good example of a work history entry.
Poor example:
Work History
Feb. 2018 — Current
Paralegal | Hudson Law Firm | Miami, FL
Reviewed and organized client documents.
Completed administrative tasks thoroughly.
Carried out research and investigation.
This work history entry does not provide details about the specific duties and accomplishments, which makes this entry unimpressive.
Good example:
Work History
Feb. 2018 — Current
Paralegal | Hudson Law Firm | Miami, FL
Reviewed and organized five client documents to ensure smooth operation during cases and trials.
Completed administrative tasks such as managing calendars, updating files, handling appointments and preparing briefs.
Conducted legal research and investigation with precision for three ongoing cases.
This work history entry describes the specific responsibilities with metrics making it effective.
Consider the tips given below to make your work history section impressive:
Include duties, responsibilities and accomplishments that are related to the position. This will aid employers in determining your suitability for the job.
Add numbers to your responsibilities and accomplishments, such as the number of hours worked or the number of cases you have assisted in.
Look for terms frequently used in the job description and include them in your work history section to make your resume ATS-friendly.
4. Add sections for your academic details, certifications and contact information.
Education
Below the work history section, you can include a section for your educational qualifications. If you don't have enough work experience, put your academic credentials above the work history section to draw attention to them. List your degree, name of the institution, location and dates to complete each entry. Use the same structure in reverse-chronological order if you have more than one degree.
Candidates with a college degree can eliminate their high school diploma from their resumes.
For a paralegal job, you need a bachelor's degree in either legal studies or related fields like business, paralegal technology and criminal justice. We also recommend working as a paralegal intern to gain significant experience.
Certifications and licenses
Obtaining certificates and licenses is a great approach to facilitate professional development. Throughout your career, you can gain essential credentials in both physical and online formats.
Listed below are a few certifications applicable to the paralegal position:
This credential can help you get recognized in the paralegal profession with your specialized knowledge.
This is another valuable certification that helps you earn recognition throughout your paralegal career.
Certified Legal Secretary Specialist
Enhance your knowledge and expertise on property laws and procedures with this certification and advance your paralegal career.
Board Certification in Criminal Trial Law
This provides professionals with an opportunity to gain education and courtroom experience, apt for criminal and civil lawyers.
Other related certifications for paralegals are:
Certified Paralegal
Court Security Certification
Certified Legal Assistant
PACE Registered Paralegal
American Alliance Certified Paralegal
Contact information
Complete your resume with your name, telephone number, email address and location. Ensure to provide updated information and keep this section brief.
Free Downloadable Resume Templates for Paralegal
You may now download these creative and impactful resume templates on your word processor for your next job application. Format and edit your resume to meet the specific job requirements.
FAQ
What are the top three skills of a paralegal?
The top three skills that we recommend for paralegals are excellent multitasking skills, attention to detail and great research skills. Highlight these skills on your resume to enhance your chances of getting the job.
How can a paralegal stand out?
The quality that makes a paralegal stand out from the rest is their ability to focus on each detail with equal precision. Paralegals need to work in various areas, so they should be great multitaskers, capable of handling workload and stress. Another vital quality of a good paralegal is their willingness to acquire knowledge in a particular field of law.
What is a good objective statement for a paralegal?
Pay attention to your experience, skills and achievements, as well as what you hope to achieve from the role when crafting a well-written objective statement. If you've been a paralegal for a considerable time, you can emphasize your key areas of expertise and skills. Consider the following statement for your paralegal resume — "Dedicated paralegal with seven years of experience in criminal law. Excellent at researching methodologies with great attention to detail and negotiation skills."