Paralegal Resumes: Overview
As a paralegal, you play a vital role in legal proceedings, supporting attorneys and ensuring smooth case management, with responsibilities that include legal research, document preparation, and client communication.
You may yourself working in several different environments, such as:
Law Firms
Corporate Legal Departments
Government Agencies
Nonprofit Organizations
Legal Aid Services
Your most essential skills and qualifications as a paralegal are attention to detail, research proficiency, communication skills, knowledge of legal procedures, and proficiency in legal software.
Writing a professional resume requires you to communicate these paralegal skills and relevant experience in a way that impresses employers. So check out our excellent resume examples and download a template that sets you up for success!
Experienced Paralegal Resume Sample
This resume sample for an experienced paralegal stands out for its clean design and comprehensive content. Notice how the professional language and a well-organized layout instantly communicate the candidate's qualifications.
Clean and Professional Design:
This example of a paralegal resume features a clear and organized layout to make it easy to read. The chronological format emphasizes the candidate's impressive work history and paralegal experience.
Strategic Use of White Space:
With a balance of white space and a touch of color which contribute to its visually engaging and professional appearance, this resume balances traditional aesthetics with modern tastes.
Comprehensive Professional Summary:
The resume begins with a strong professional summary that succinctly encapsulates the candidate's experience and goals as a paralegal, including key phrases such as "Strong understanding of legal
language and principles, research methods, court pleadings and processes, and
legal holds." It makes an excellent first impression in just a few brief sentences and encourages the reader to learn more.
Quantified Achievements:
The candidate quantifies their achievements, providing a tangible sense of their impact in previous roles. For example, "scheduled and participated in 50 witness interviews." This demonstrates the specific value the candidate provides as a paralegal.
Personal Injury Paralegal Resume Sample
This paralegal resume example makes an impression with its visually engaging design and strategic content placement. A well-structured combination format, a compelling professional summary, and detailed work experience make it a persuasive representation of the candidate's legal qualifications.
Visually Engaging Design:
The resume captures attention with an aesthetically pleasing and modern design. Using the turquoise coloring and unique design elements instantly catches the eye without detracting from the content of the resume.
Clear and Organized Layout:
In this paralegal's resume example, information is well-organized and clearly labeled, making it easy to read and find specific information. Additionally, the legal field is known for its more conservative approach to the application process, and this resume does a great job of keeping things professional, thanks to its organization.
Professional Summary:
This example features a concise yet impactful professional summary that succinctly communicates the candidate's paralegal qualifications, highlighting relevant skills such as the ability to "expertly multi-task quickly and tactfully" in a legal setting, which sets up the rest of the resume for better engagement.
Showcases Skills and Qualifications:
This combination format resume is an excellent choice to highlight the candidate's qualifications and skills. The summary of qualifications and skills sections at the top of the page emphasizes the candidate's ability to do the job of a paralegal.
How To Write A Paralegal Resume
Writing a paralegal resume requires a careful approach to outlining your document and clearly organizing your information. Remember these steps when you write your resume for your next paralegal job.
Pick a Format:
Three types of resume formats vary in their focus on skills and experience.
For most resumes, you will want to use the chronological format because it focuses on work history.
Many employers, such as competitive law firms, value work experience because it proves your ability to get the job done.
However, suppose you lack experience because you are fresh out of school or are changing careers. In that case, you can consider the functional format, which emphasizes skills and minimizes the work history section.
Or you might want to consider the combination format, which balances elements from both the chronological and functional formats to provide an equal focus on skills and experience.
Contact Information:
As in all resumes, include up-to-date contact information, including your full name, phone number, email address, and the city (or town) and state where you reside. You can also include a LinkedIn profile if you have one.
Resume Summary or Objective:
Starting a resume with a profile is a great way to engage the reader and stand out with applicant tracking systems (ATS).
A resume summary briefly overviews your skills and experience, focusing primarily on the most relevant qualifications.
An objective statement, meanwhile, can be used if you lack experience and/or want to focus on your passion for the paralegal position.
In either case, make sure to clearly communicate your interest and the value you offer as a potential employee.
Work History:
In your work history section, you will want to showcase your relevant work experience, emphasizing achievements and responsibilities. Starting with your most recent experience, list:
Job title
Name of employer
Location
Dates employed
Use bullet points to list your responsibilities, and as much as possible, quantify your accomplishments, using numbers and percentages to demonstrate your impact.
For example, saying you "performed research for over 70 cases" or "interviewed 12 clients daily to prepare witnesses to testify" clearly shows your capabilities and value.
Skills:
In a separate section, detail your skills in short bullets. Include technical skills like knowledge of Excel, legal software, or e-filing documents to the court to demonstrate your ability to do the job.
Also include soft skills such as communication, organization, and attention to detail to demonstrate your ability to work well with others, and use keywords in the paralegal job description to phrase your skills to align with the employer's expectations.
Education:
Highlight your educational background. Paralegal jobs typically require an associate's or bachelor's degree in paralegal studies or fields such as social science, business, or security and protective service.
Include the name and location of your educational institution. If relevant, you can add additional information such as graduation date, GPA (if significant), and specific courses or projects you completed.
Additional Sections (optional):
If you have the space, include relevant sections such as certifications, languages, or professional affiliations. You may likely have one or two such things you want to share.
For example, a paralegal certification will validate your skills and demonstrate a professional commitment to your role.
Key Skills For Paralegal Resumes
A paralegal's resume will shine if it has the right combination of hard skills and soft skills that are required for the position. Here are some of the most popular to consider.
However, these are just guidelines. You should remember that any paralegal job description may require a specific set of skills, so tailor your resume accordingly.
Top 5 Hard Skills for Paralegal Resumes
Legal Research: Paralegals must be proficient in conducting thorough legal research, since they often gather facts of the case and research laws and regulations to help attorneys prepare for court.
Document Drafting: Demonstrating your skill in preparing legal documents and correspondence, which are core responsibilities for most paralegals, is key trait to showcase.
Case Management: Highlighting experience in managing legal cases efficiently demonstrates your ability to help an attorney stay organized, one of the most valuable assets you will provide.
Litigation Support: Attorneys can get bogged down with the back-end work of litigation when juggling multiple clients, so paralegals can provide litigation support by collecting, analyzing, securing and organizing data related to a case.
Legal Software: Familiarity with legal research and case management software is a sought-after computer skill for paralegals. Examples include comfort with various databases, court e-filing systems, common word processors, and email applications.
Top 5 Soft Skills for Paralegal Resumes
Communication: Effective written and verbal communication skills are essential, as paralegals must interact and coordinate with attorneys, their clients, and court staff on various legal needs.
Organization: Successful paralegals must have strong organizational abilities for managing case files and documents, sometimes handling several cases at any given time.
Attention to Detail: Especially since many documents involve high stakes, potential employers will seek a paralegal with meticulous attention to detail for error-free legal documentation.
Time Management: Demonstrating efficiency in handling multiple tasks and deadlines will make a strong impression. Paralegals must be able to adapt quickly to changing deadlines and priorities while ensuring cases comply with court requirements.
Teamwork: This skill will highlight your ability to collaborate with attorneys and legal teams, an integral part of the role.
Certifications For Paralegal Resumes
As a legal professional, having the proper certifications is key to getting hired and, in many cases, even being allowed to perform your job! Here are some important certifications paralegals must consider highlighting when they write their resumes.
Certified Paralegal (CP): Obtaining this certification for paralegal professionals from a program approved by the American Bar Association (ABA) will demonstrate your qualifications and dedication to the job.
Advanced Paralegal Certification: Pursuing this specialized certification demonstrates expertise and desire for continued growth. This certification will showcase your professionalism and knowledge.
Legal Technology Certification: a certificate in legal technology will give you a competitive edge. Courses in legal technology will develop your ability to leverage new technology in the legal field. You can gain experience in AI-powered legal tools and collaboration platforms reshaping the industry. These skills will be highly sought after in the years to come.
Notary Public: Becoming a Notary Public gives you the qualification to witness and authenticate legal documents. This designation is a must-have for every paralegal.
Advanced Legal Research Certification: Listing specialized training in advanced legal research methods on your paralegal resume showcases your ability to evaluate, select and use appropriate research tools and sources.
Here's What People Are Saying About Us
7 Tips For Writing A Paralegal Resume
Tailor Your Resume: Customize your resume for each job application to highlight relevant skills and experiences. Use keywords from the job description to help your resume pass initial screening by applicant tracking systems.
Quantify Achievements: Use metrics to showcase the impact of your work, such as successful case outcomes or efficiency improvements. Using numbers validates your impact in previous paralegal roles.
Highlight Legal Software Proficiency: Showcase your proficiency in legal software to demonstrate your technical skills. Knowledge of AI platforms, court e-filing systems and database management software will make you stand out as a candidate for a paralegal position.
Showcase Continuing Education: Emphasize any additional legal courses or certifications you've acquired to showcase your commitment to professional growth.
Use Action Verbs: Start bullet points with strong action verbs to convey your contributions effectively. Use words like prepared, researched, prevented, or streamlined to create engaging content for your resume.
Emphasize Soft Skills: Highlight soft skills such as communication, teamwork and organization, which are crucial in a legal setting. Soft skills are essential for working well with others and demonstrate your professionalism.
Include a Strong Professional Summary: Craft a compelling professional summary that encapsulates your experience and career goals. A resume summary should be 2-3 sentences long and is your first chance to make a good impression.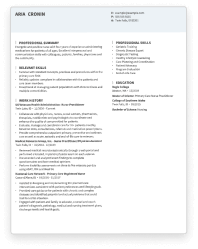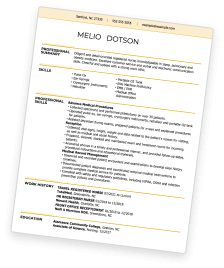 Save Time With Hloom's Resume Builder
Key Takeaways
Most employers, including law firms, prefer the chronological resume format because of its emphasis on work experience.
Use your resume summary or objective to engage the reader and encourage them to learn more about your qualifications and passion for paralegal work.
Tailor your resume to the specific paralegal job description so that you speak directly to the needs of the employer.
Quantify your accomplishments found in the work history section of your resume to underscore your specific value as a paralegal clearly.
Keep your resume design fairly conservative and formal since this is the standard in the legal industry.
Save Time With Hloom's Cover Letter Builder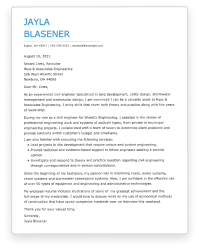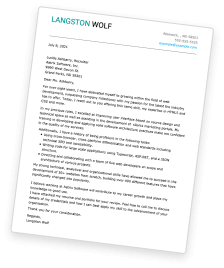 FAQ
Updated: August 03, 2022
To highlight your legal research skills, create a separate section in your resume to showcase specific research projects you've undertaken. Discuss methodologies, databases, and tools you're proficient in, and emphasize any notable outcomes or findings with as much quantifiable data as possible. If possible, provide a link to your work, such as a shared Google Doc or online portfolio.
Yes, incorporating a section detailing your proficiency in legal software is essential since many law firms and legal departments use specialized tools to manage their caseload material. Being familiar with platforms like Westlaw, LexisNexis, or case management software will demonstrate your readiness for the role, so include them in your work history section (where you can be specific on how you use the software) and in the skills section. Be mindful when the job description asks for specific types of software (or software terms), and do your best to match your resume with what is sought.
Absolutely! Providing a well-crafted cover letter can complement your resume and help you stand out among other paralegal applicants. Use your cover letter as an opportunity to highlight your passion for the legal field and specific achievements in your career or education (bonus points if you can tell an engagingly relevant story!). Make sure your cover is personalized and speaks directly to the employer, connecting to their needs, while writing in a professional yet conversational manner that establishes your personality.