Featured In:
Table of Contents
Here are more resources that can help you
A legal secretary's resume must reflect their administrative and social skills. One of the ways you can attain this is by using multiple soft skills to describe your attributes. To learn more methods and get an overall understanding of the resume-building process, follow our writing guide below.
Enrich your job application with our free and premium resume templates and job-specific resume examples, thoughtfully designed by career experts, to give you an edge in the competitive job market.
Legal Secretary Resume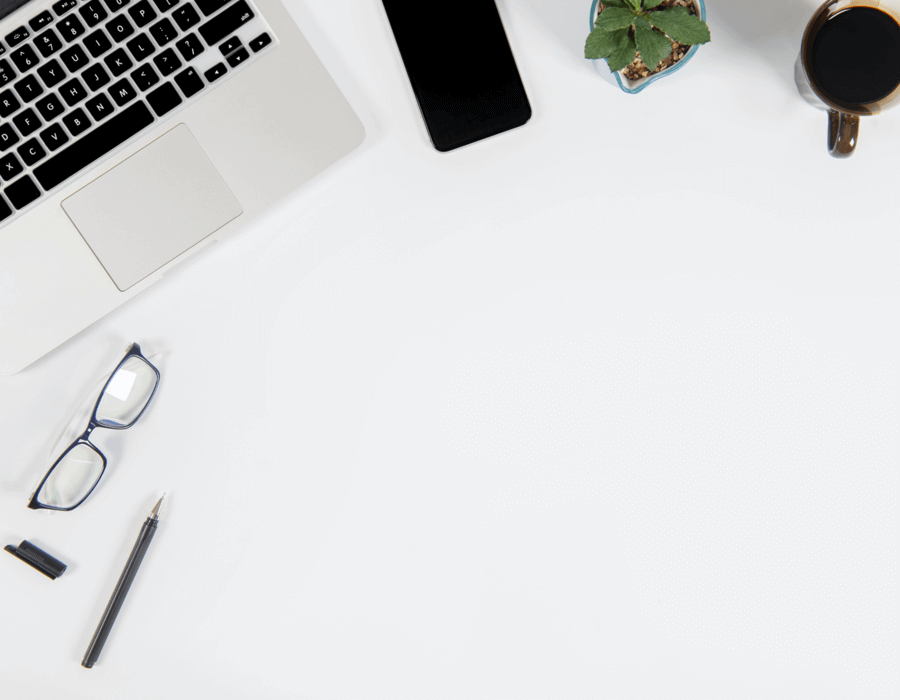 Legal Secretary Resume
The example above perfectly shows an average legal assistant's resume. Read through it and match the section contents with the list mentioned below.

A standard resume consists of the following:

Your name, phone number, email and location at the top of the resume.
An opening statement with a career objective or summary statement.
A work history section with entries in reverse-chronological order.
A section containing your top soft, hard and technical skills.
Your degree title and dates of graduation and any other extended learning courses you may have taken.
Custom sections for certifications or licenses after the academic details.
Free Downloadable Resume Templates
Clean Columns

Rising Career
Prepare to Write Your Resume
It is important to have all relevant data before drafting a resume. Having a source of information to refer to when filling in each section of the resume will increase your productivity. Follow the tips provided below to prepare properly for your resume:
Search for different job descriptions for your role. You can find them through online articles or job postings put out by companies. Study the job requirements and incorporate the essential skills and keywords in your resume.
Browse through your work documents from previous jobs. Pick out the crucial tasks you performed on the job and mention quantifiable achievements.
Recruiters and companies are using applicant tracking systems (ATS) to scan resumes for language inconsistencies, like grammatical and spelling errors as well as keywords such as "hardworking" or "team player." Also make sure you mention the full term while writing an acronym to avoid getting it flagged as a spelling mistake.
Read resume examples for your role; we provide a full list of examples for each job title. Getting a visual perspective of a candidate's resume applying for a similar role can give you a reference to formulate a suitable structure and format for your resume.
Choose the Right Resume Format
Choose a resume format based on your previous experiences. The job-related tasks and achievements you've accomplished will determine the best format for you. There are three types of resume formats: chronological, functional and combination.
A chronological format highlights your work history by having detailed entries from your job experiences.. This layout is recommended for candidates with over 10 years of professional experience.
A functional format showcases the candidate's skills with descriptive and quantifiable statements. Use this layout if you're a recent graduate or are trying to get back into the workforce after some time.
A combination format borrows the detailed work history from the chronological layout and adds a more extended skills section to emphasize both parts of the resume. This format is beneficial for career changers with experience in another field.
Check out our resume formats guide to learn more about each format.
Chronological

Functional

Combination
How to Write Your Resume with Examples
Every section of the resume requires special care and attention. Each area must be informative and concise, from the opening statement to your academic background details. Refer to our resume-writing guide below to craft the perfect resume in no time!
1. State your objectives clearly in the professional summary.
The opening statement or professional summary gives the reader a brief about your skills and competency in the field. It uses either a career objective strategy or a summary statement strategy.
A career objective describes the goals you hope to achieve in the position. It shows your passion for the subject and relays your understanding of the role.
A summary statement highlights your experiences to showcase your capability to function in the role. It uses quantifiable accomplishments from previous workplaces to inspire confidence in the recruiters.
A recent law or business graduate should use a career objective to help mask their lack of professional work history in the field, since it displays knowledge of the subject without the need for many accomplishments to back them up.
Let's take a look at a comparison of two career objective examples:
Poor example:
"I am a recent graduate looking to work as a secretary at your law firm. I have some background education in law and would like to learn more about the administrative tasks that go into building a case."
This career objective doesn't elaborate on the candidate's field-related knowledge, failing to impact the resume significantly.
Good example:
"Aspiring legal secretary offering administrative and customer service experience in a fast-paced environment. Equipped with advanced knowledge of updated legal terminology and law office protocols. Seeking to assist with legal documents and scheduling on professional cases."
This career objective makes its mark on the resume by:
Properly showcasing the skills that are needed for the role.
Using field-specific keywords.
Clearly describing the candidate's goal.
Use the below-mentioned tips to get more out of your summary statement:
Mention your most relevant soft, hard and technical skills.
Include quantifiable achievements like the number of cases you've assisted in or the number of years you've worked in the firm.
Give personal instances instead of vague and generic tasks.
Go through the example summary statement below:
"Legal secretary with seven years of experience providing attorneys with support in cases and office administration. Skilled in performing detailed work and applying good judgment in safeguarding sensitive and confidential information. Knowledgeable in principles, practices, concepts and methods of a modern office."
2. Expand your skills section.
The skills in a chronological and combination format are listed in a section with six to eight of your top soft, hard and technical skills. These usually consist of keywords from job postings and role requirements.
A functional format alters this list by focusing only on three essential skills necessary for the job. Each entry is followed by three to four descriptive points stating achievements that required the skills to accomplish them.
Stated below is an example of a functionally formatted skill entry:
Skills
Secretarial Performance
Maintained and organized meeting rooms and set up the appliances and equipment used for video and audio conferencing.
Updated records regularly on LegalEdge and consistently prepared legal documents before the deadline.
Assisted 10 attorneys with legal research, court form preparation and attended court to take minutes and notes.
The example above functions as a great alternative to a chronological resume's work history entry.
Pairing multiple skills together enhances your resume and your attributes to perform at the job. Remember to include your soft, hard and technical skills in all sections of the resume. Select the legal secretary skills for each category from our list below and sprinkle them throughout your resume.
Soft Skills are the personal attributes that describe your interactions in the workplace environment. The soft skills necessary to have as a legal secretary are:
Written and verbal communication
Attention to detail
Organization
Multi-tasking
Adaptability
Flexibility
Problem-solving
Presentation skills
Time management
Reliability
The job-related tasks are called hard skills. The essential hard skills of the job as a legal secretary are as follows:
Preparing pleadings, contracts and wills
Legal document preparation
Knowledge of legal terminology
Legal writing
Editing and proofreading
Office administration
Database administration
Calendar management
Scheduling
Travel management
Technical skills are the knowledge of tools and applications that help increase work productivity. A few recommended technical skills for legal secretaries are:
Expertise in Microsoft Office, i.e., Word, Excel and PowerPoint
Advanced knowledge of case management software, i.e., Moxtra and LegalEdge
Understanding of legal practice management software, i.e., App4Legal and Clio.
Skilled at using legal billing software like MyCase and HoudiniESQ.
Adept at using research databases like LexisNexis and HeinOnline.
Get access to more legal secretary skills by heading to our resume-building tool. Select from our catalog of resume templates and fill in the contents using the provided job-specific tips. Use our Resume Builder and craft the perfect resume for you!
3. Display your work achievements.
A typical work history section consists of your past employment in reverse-chronological order. This puts your latest job to the top and your first job to the bottom of the resume.
Each work entry states the job title, company name, office location and dates of employment. This is followed by a comprehensive account of your accomplishments that define your workplace experience.
Below is a comparison of a poor work history entry with a good one:
Poor example:
Work History
Jan. 2018 — Current
Legal Secretary | Pearson Hardman LLP | New York, NY
Prepared legal documents for court cases.
Received clients and led them to their respective attorneys.
Scheduled travels and meetings for attorneys.
While the candidate from the example above does go over the assigned tasks, the lack of detail and figures makes this entry sound generic.
Good example:
Work History
Jan. 2018 — Current
Legal Secretary | Pearson Hardman LLP | New York, NY
Prepared cases for court by serving, organizing, producing and maintaining paperwork for all relevant parties.
Greeted and directed clients to the appropriate departments, serving as their first point of contact to the firm, hence sustaining 70% of the customer's satisfaction.
Made travel arrangements, time entries, engagement letters and due date calendaring for more than 10 attorneys.
This entry takes the points from the previous examples and expands them to display all the duties needed to accomplish big tasks.
Refer to the tips below to create a more robust work history entry:
Avoid generalizing your accolades. Instead, describe them using personal anecdotes.
Insert skills you've gathered from job descriptions. Use soft skills as adjectives to get more out of the statement.
Incorporate figures and percentages that add value to the point. Giving a metric to judge your skills makes it easier for the recruiter to assess your capabilities.
4. Add your education background and certifications in custom sections.
Education
Fill each entry of this section with the title of your degree, the name of the college you got it from, the location of the institution and your graduation dates.
Most legal secretaries start their career with a bachelor's or associate degree in law, business or criminal justice. These degrees give you the knowledge and tools required to succeed in the job and assure the recruiters of your ability to perform well.
It is possible to opt for a legal secretary position with just a high school degree or a GED, you don't have to mention your graduation year if you have enough experience.
Certifications, licenses and custom sections
After your academic details, insert a section for your certifications and licenses.
A legal secretary can further specialize in a niche of law, like environmental or corporate. Having certifications will increase your credibility and open more opportunities for more industry-specific jobs.
Consider getting the following certifications:
Professional Legal Secretary Exam (PLS)
After passing this examination, you'll be offered a certification that deems you as a professional and exceptional legal secretary.
Paralegal Core Competency Exam® (PCCE®)
As a certificated legal secretary, you'll have the means to assist lawyers in legal matters such as litigations and interviews.
Certified Paralegal Certification (CP)
This official credential by NALA deems you to be certified as a legal secretary. Legal secretaries with this accreditation can opt for a role at larger firms and companies.
As a secretary assisting an attorney, it is vital to know the right way to research court data. This certification teaches you multiple methods to get the data you need quickly.
Go through these recommended courses to improve your secretarial skills:
Good with Words: Writing and Editing Specialization
An Introduction to American Law
Corporate & Commercial Law I: Contracts & Employment Law
Introduction to Environmental Law and Policy
A Law Student's Toolkit
Contact information
Your personal information should simply consist of your full name, location where you reside, email address and phone number. Place this section where it is easily visible to the reader.
Free Downloadable Resume Templates for Legal Secretaries
Download and edit the below resume templates for free. Choose any of the following templates and modify them using word processing software. Make the necessary changes, and you'll have an interview resume ready in just a few minutes!
FAQ
Updated: August 01, 2022
What are the top three skills of a legal secretary?
A legal secretary is responsible for handling the clerical side of the legal system. They manage the preparation of court documents for hearings and pleadings and schedule timetables and travel accommodations for attorneys. The top three skills they require more than anything else are a great hold on writing and communicating legal information, sharp attention to detail and the ability to multitask with minimum effort.
How can a legal secretary stand out?
As a legal secretary in a firm, you'll be tasked to manage multiple clients and attorneys with different work styles. Having the skill to adjust and adapt to each person is necessary and doing so will help you stand out in the firm. Being reliable, discrete and patient are some traits that will help you enhance your reputation.
What is a good objective statement for a legal secretary?
A good objective statement clearly emphasizes the candidate's goals while also giving evidence of their capability to work in the position. A legal secretary's objective statement should look like this, "Equipped with the knowledge of handling office and business administration. Advanced experience in scheduling and calendar management for clients. Eager to learn more about legal documentation and litigation."