Featured In:
Table of Contents
Here are more resources that can help you
An economist needs a resume that efficiently showcases skills related to data analysis, research and evaluation of economic issues. Our detailed guide has practical examples and job-specific tips to help you write an excellent economist resume for any type of candidate.
Browse our free resume templates and job-specific examples designed by career experts to help you get your next job.
Economist Resume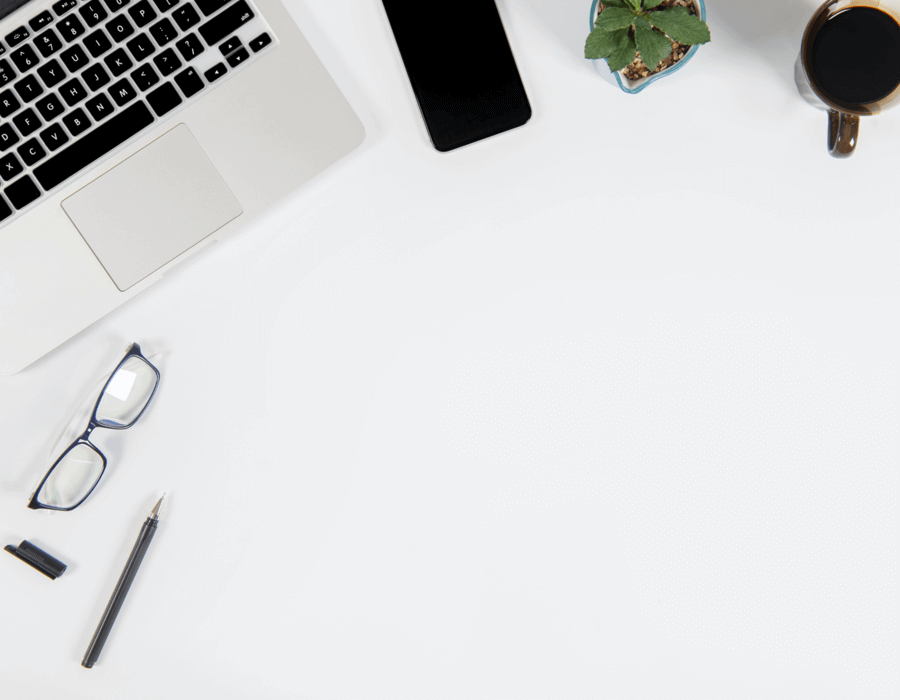 Economist Resume
Refer to the sample economist resume to determine what you should include in each section of your resume.

The following sections should appear in all resumes:

Contact information, including your name, phone number, email and city and state.
A compelling career objective or summaries statement.
Work history section listing your previous job experiences in reverse-chronological order.
Skills section highlights your three skills categories: hard, soft and technical.
An education section for showing your academic achievements.
Additional sections for your certifications or awards.
Free Downloadable Resume Templates
Prepare to Write Your Resume
It's no secret that writing a resume involves organizing and editing a lot of information. Instead of diving into writing a resume unprepared, take advantage of these pointers to make sure you have your tools and materials ready before you begin:
Go through the job description carefully to pinpoint the skills and experiences you need to do the job. Look out for relevant keywords like market monitoring and pricing structures so you can add them to your resume — if they accurately describe your qualifications.
Look for quantifiable data from performance reviews or past projects to display your achievements. For example, an economist could mention: "Conducted an economic research project which helped the company grow profits by 20%."
Gather key details such as dates of employment, graduation dates, the exact certifications you possess, which schools you attended and your diplomas, relevant coursework, internships and their duration. You'll need to be accurate with this information to build a resume employers can verify and trust.
Prime your resume for applicant tracking systems (ATS), which recruiters use to filter resumes. To achieve a high score from the ATS, include keywords from the job ad, correct your spelling and grammar, avoid overused concepts like "hardworking" or "team player," and stay away from flashy fonts and complicated resume templates.
Refer to our list of resume examples and search for your desired role. Resume samples will help you understand the skills and achievements other economists include on their resumes and the appropriate industry jargon and resume layout.
Choose the Right Resume Format
Before writing your resume, you need to select a suitable format. You can use three different formats to organize your resume: chronological, functional and combination. Each format helps you shine a light on your strengths while downplaying any limitations.
The chronological resume is best suited for economists with a long and consistent career of 10+ years. This resume centers on your professional accomplishments displayed in the work history section.
The functional resume is excellent for recent graduates, applicants with career gaps, or any economist with little to no formal experience. The functional resume's work history section is minimized by showcasing your core skills and related achievements.
The combination resume is a popular choice for applicants changing careers or economists vying for a promotion. If you need to show you have both skills and the experience to take on a new role, the combination format does so without prioritizing any section over another.
Check out our resume formats guide to know more about the steps involved in writing each resume type.
Chronological

Functional

Combination
How to Write Your Resume With Examples
This guide has detailed instructions on how to write each resume section, practical examples and job-specific tips. Let's begin writing your economist resume:
1. Write a compelling opening statement.
All resumes should start with two opening statements: the career objective or the summary statement. The summary statement is the best option for most candidates since you tailor it to show you can fulfill the employer's requirements, making you seem like the ideal candidate. The career objective centers around the candidate's needs, where they are in their career and what they wish to accomplish.
An economist should use a summary statement to clearly and concisely show employers they have the skills and experience to thrive in their company. Let's look at a couple of examples:
Poor example:
"In the role of an economist, I've conducted surveys and utilized various sampling techniques for researching data in various fields like healthcare and education. Looking to grow my skills and work in these areas."
This career objective does not highlight the critical job skills of the applicant. It's a poor example because it does not describe the skills or experience or provide any unique achievements.
Good example:
"A certified economic developer (CEcD) with 15 years of experience in multidisciplinary areas like healthcare, education, and energy. Analyze market trends and advise over 10 Fortune 500 businesses and governments on economic decisions. Skilled debt management, credit analysis, and administering and managing revolving loans."
This is a good summary statement example since it highlights relevant keywords and skills and shares unique, provable accomplishments.
If you think a career objective is a better approach for you, use these tips to maximize your objective:
State your aspirations within the role and something you want to achieve that will also benefit the company.
Share skills to help you succeed in the role and advance your career.
Include an achievement that can distract from your lack of formal experiences, such as certification, an internship or academic publications that validate your expertise
Study this summary statement example and choose your strategy wisely:
"Motivated economist with five years of experience conducting analyses and forecasting economic data. Well-versed in creating statistical and econometric models for economic forecasting and communicating data in the form of presentations and technical reports. Have contributed ten articles to economic journals. Seeking to join an economic think-tank that works towards developing economic policies.""
2. Focus on your job-relevant skills.
The skills skills section is vital as it highlights professional skills that prove you can fulfill the role requirements. The way you format your skills section will depend on your format. For instance, chronological and combination resumes use simple bulleted lists. On the other hand, functional resumes expand this section with added descriptions.
Your functional skills section needs to highlight three core skills you complement with accomplishments that prove you've mastered the respective skills.
Let's look at these examples of how to present skills in a functional resume:
Skills
Research Skills
Conduct field surveys and design sampling techniques as per requirements. Analyze the collected data by software, statistical and mathematical models.
Collected 80% of data and designed reports to identify trends, increase profits and expense forecasts
Weighed raw data to assess the reliability of information sources and make it easier to interpret data.
This section describes three accomplishments that demonstrate the candidate's experience that helped them develop and polish their research skills.
When selecting your resume skills, you need to display a balanced skill set of soft, hard and technical skills.
Soft skills are innate traits that help you interact with colleagues and improve productivity. Some of the necessary soft skills for an economist are:
Good verbal communication skills
Excellent written skills
Curiosity
Collaboration
Independent thinking skills
Open-minded
Organizational skills
Sharp decision-making skills
Logical reasoning skills
Hard skills refer to the knowledge you gain through education or training that enables you to perform a specific job. For example, hard skills for an economist are:
Excellent fieldwork skills
Excellent understanding of economic concepts and principles
Taxation
International trade
Understanding socio-economic issues like poverty and unemployment
Strong statistical skills
Financial modeling
Data analysis and interpretation
Knowledge of human behavior and social sciences
Quality control
Predictive modeling
Research protocol development
Technical skills refer to your proficiency in using software and digital tools that assist you in your job's regular tasks. For an economist's role, the following technical skills are a must:
Expert in MS office applications like Word, Excel, and PowerPoint.
Knowledge of 3D modeling software like MATLAB.
Understanding of statistical and econometric software packages like Gretl.
Proficient in data visualization tools like Tableau, Infogram.
Check out our Resume Builder for more job-relevant skills you can add to your economist resume. Our resume-writing tool cuts back the time it takes to write a resume with the help of pre-written personalized content suggestions, easily customizable unique templates and unlimited cloud-based storage!
3. Showcase your work history.
Your work history section highlights your previous job details in reverse-chronological order, meaning you work backward, starting with your current or most recent job. The details of each entry must include your job title, company name, location, and period of employment. For functional resumes, a list with these details suffices. For chronological and combination resumes, you will need to add three to four bullet points describing accomplishments within each job.
The following good and poor examples demonstrate how to write this section in the best way possible:
Poor example:
Work History
March 2019 - Current
Economic Research Assistant | ABC Financial Consultants | Dallas, TX
Collection and analysis of data.
Making reports and charts.
Communicating with the leadership team.
This is a poor example of work history that simply mentions the job duties of an economist without focusing on specific skills or achievements.
Good example:
Work History
March 2019 - Current
Economic Research Assistant | ABC Financial Consultants | Dallas, TX
Analyze economic data, including GDP, demand and supply, income and taxation.
Provide financial, industry, statistical and forecast information that facilitated new business development, capital investment decisions and determination of business strategy.
Conduct an in-depth study on the key drivers that affect the organization's profitability and identify improvement strategies based on the market analysis performed. This study helped executive management update its strategy to bring 28% more profit than the previous quarter.
This is a good example of a work history because it specifies how the candidate achieved their accomplishments with relevant skills. It also provides a unique achievement quantified with real impacts on company profit.
Refer to the following tips to maximize your work history section:
Include specific keywords from the open job description to ensure that your skills, responsibilities, and accomplishments align with the role.
Provide an account of your outstanding achievements using numbers or measurable data. When you show the impact of your accomplishments, employers can visualize you doing the same for their company.
Tailor your accomplishments to the desired role. Don't simply mention generic tasks any economist could have done. Mention unique achievements that help you stand out from the pool of applicants.
4. Add a custom section for your contact information, education and certifications.
Education
To start a career as an economist, you need an undergraduate degree majoring in economics, accounting, finance or mathematics. To move up in your career, you can earn an MBA or a master's degree in Economics.
As for the formatting of your education section, if you have multiple degrees, list them in reverse-chronological order. Mention the name of your diploma, the school you attended, its location and graduation dates.
Certifications, Licenses and Custom Sections
You can also customize your resume with additional sections to list any certifications, licenses, awards, or volunteer work. An economist can earn various certifications that provide relevant skills and help them progress in their career.
Some examples of certifications are:
The CEcD program is a prestigious certification in the economist profession as it's recognized worldwide. To complete the certificate, the applicant must complete four core training courses and two elective courses, which ensure that all CEcDs have a strong baseline knowledge of the fundamentals of economic development.
The AAFM certification awards board certification in finance, accounting, risk, economics, and management consulting areas.
Certified Public Accountant (CPA)
This credential is significant for CPAs who want to specialize in various areas of financial planning. CPAs need to pass the exam requirement covering the entire planning process and include subjects that make up personal financial planning, like tax, estate, retirement, investments and insurance planning.
Chartered Economic Policy Analyst
This certification is intended for professionals who analyze economic policy and relations in government or society. You need to complete a certification program that offers courses on the reasoning and history of economic policies.
Some additional certificate courses for economists that can help your career advancement are:
Certified International Tax Analyst
Certificate in Quantitative Methods in Applied Economics
Certified Business Economist
Certificate in Economic Theory
Include your contact information, such as your full name, city and state, phone number and email address on the top of your resume.
Free Downloadable Resume Templates for Economists
Download and edit these free resume templates on any word processor. The Hloom Pro Tips will help you build your sections accurately and have an excellent resume, all for free.
FAQ
Updated: August 25, 2022
What are the top three skills required for an economist?
The top three skills vary according to their area of specialization. However, all economists need a strong knowledge of the economic principles, excellent analytical skills and the ability to communicate their findings with the stakeholders.
How can an economist stand out?
For an economist to stand out, you need to work on projects with higher economic impact, for example, in the energy or construction sectors. You also need great mathematical and statistical skills and excellent logical reasoning abilities.
What is a good objective statement for an economist?
A good objective statement for an economist could say something like: "Results-driven financial-economic analyst with a good understanding of data assessment techniques like regression analysis and data mining. I'm looking to utilize my three years of professional experience in conducting, coordinating and maintaining multiple projects simultaneously."